Paradoxes are not only confined in Abstract Mathematics, but they also live in people's hearts. And when reason meets a paradox only the heart understands.
At 25, everything in Mehrnaz Bassiri's life was exactly right—or so it seemed. Years of hard work and sacrifice had paid off. She had a newly minted Master of Science degree in Chemistry under her belt and had just landed her first job as a Research Associate at a biotech company. It was a plum position, the kind of foothold in a promising career that would be exciting for any ambitious person who is just exiting university in her field. Precisely, it was what a successful life supposed to look like for a twenty-something in Vancouver. Ironically, it didn't turn out that way.
Something was wrong. A few months into her new job at the biotech laboratory, she started to feel unwell. It began with general tiredness that crept up on her slowly. But it got worse and worse until it was impossible to ignore. She couldn't shake the feeling of being sick and miserable all the time. She felt drained of energy even after getting a good night's sleep, and her head felt as heavy as an anchor. Now, she was facing a paradox: The job she loves is the job she hates.
She became increasingly concerned and searched for medical help. All the doctors she saw said the same thing: that her symptoms were likely due to stress. But as far as she knew, nothing in her life was stressful. Not now.
This phase of her life—being a young urban professional, a Research Scientist living on Canada's West Coast in one of the world's most beautiful cities—was the result of having overcome no small amount of hurdles. She is a first-generation immigrant two times over. Her family succeeded through two moves across three continents and had transcended a few language barriers. She had also conquered a personal demon by learning to manage the rare anxiety disorder called selective mutism. It took so much to get to this point that she had assumed the hardest part was over. Now, as an accomplished, capable young adult, she felt she should be on track to build a good life for herself, personally and professionally.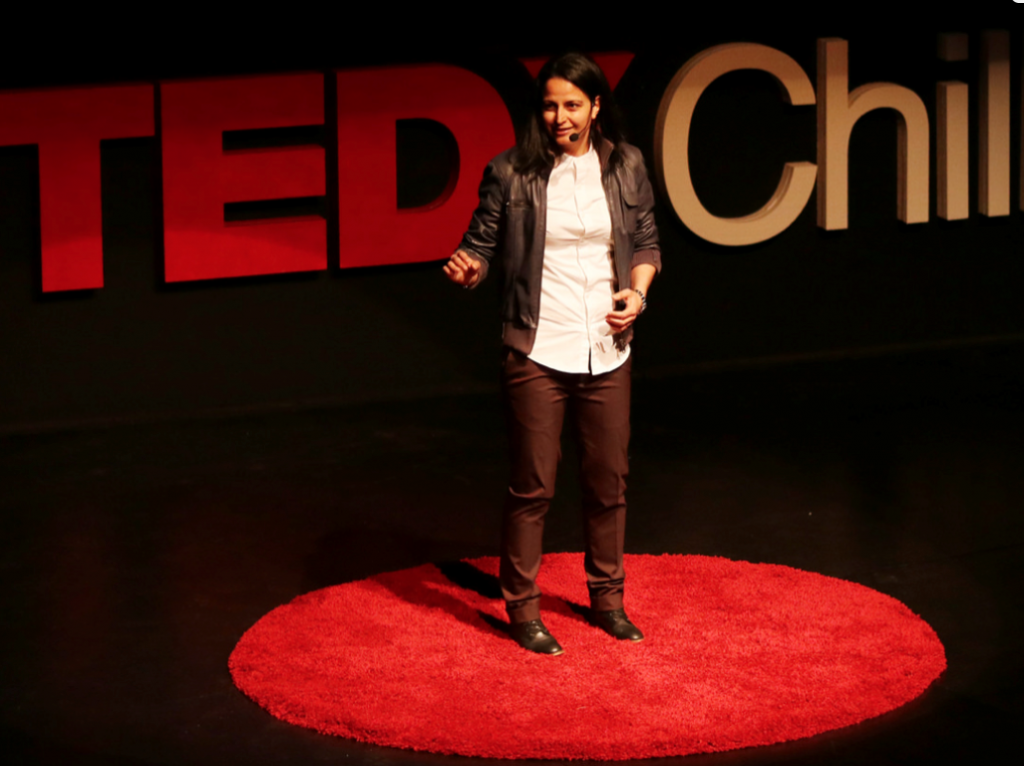 Mehrnaz is a writer, motivational speaker, educator, progress specialist – who founded MyGradeBooster.  She is also a recipient of the Futurpreneur, Canada's 'The Sky's Your Limit Entrepreneur of the Year' award.
And yet she was incredibly unhappy. Something was causing her so much anguish that she was becoming physically ill. The only contributing factor she could think of was her work. A few days of questioning herself and mulling over her situation with utmost honesty led her to conclude that her dream job had turned out to be a prison. After all the years of sacrifice and dedication, it was hard to admit the reality to herself. But she finally realized that she had passed the steep learning curve at work, and the job had turned out to be repetitive, routine, and dissatisfying. Here she was, only just starting in research science, and there was nothing about her professional future that she was the least bit eager to keep. Stress wasn't causing her symptoms—it was profound boredom and meaninglessness! The job that amounted to the culmination of all her efforts to this point, the promising new career path that formed such a large part of her identity, was quite merely corrosive to her.
The new realization didn't change anything, because she didn't change anything. She was stuck and too discouraged to figure out how to extricate herself from the quagmire. After a few months, however, something quite positive happened. It was one of those small events that could have been inconsequential at the time but ends up changing the course of her life.
Her mom's friend asked Mehrnaz if she could tutor her high school daughter to help her catch up in math. She reluctantly said yes. During the first tutoring session, something clicked. She felt like she was finally moving with the current as opposed to going against it. When she mentioned how much she was enjoying her tutoring experience to a friend, she asked if Mehrnaz could help her brother complete his math class. He had failed grade 10 math and was retaking it in summer school. She eagerly agreed. Her student referrals grew, and she found myself looking forward to teaching in the evenings after working all day in biotech. Her nine-to-five job used to leave her exhausted by the end of the day. But strangely, once she added tutoring, her energy shot up, and she felt alive again, even joyful.
In 2011 Mehrnaz was laid off from her biotech job. As a result, she made the riskiest and most rewarding decision of her life: she traded a career in biotech for educational development. The critical thinking skills and resilience she honed as part of her STEM background helped with the transition. Over the years, she has gone from being a tutor to creating a tutoring company, to speaking at TEDx, and now being a consultant for a large multinational company. Mehrnaz is a writer, motivational speaker, educator, progress specialist—who founded MyGradeBooster. She is also a recipient of the Futurpreneur, Canada's 'The Sky's Your Limit Entrepreneur of the Year' award. Her dedicated mentorship helps others learn the importance of perseverance, overcoming failures, and learning from mistakes. Mehrnaz has been featured in TED Ideas, Thrive Global, Global News, the Huffington Post, Addicted2Success, and the DailyZen.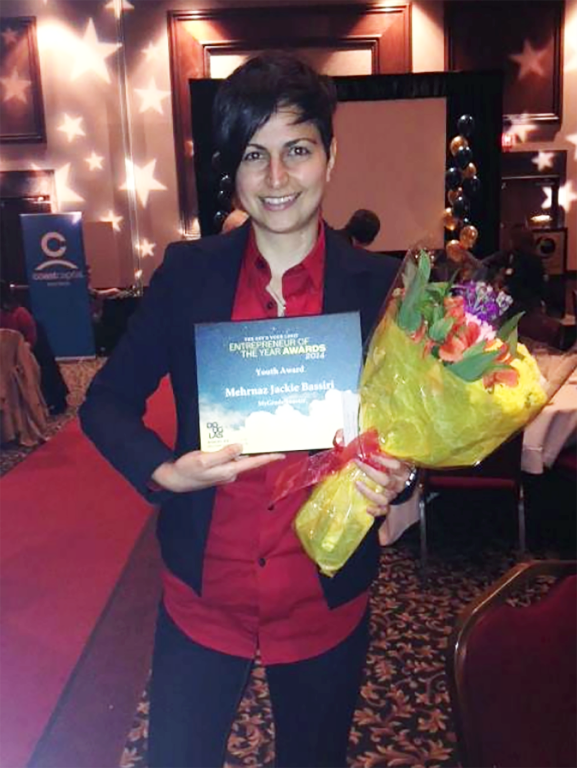 In short, championing the success of others has become her vocation. And it has also brought her great success and personal fulfillment. But the starting point was being a tutor to a high school student who needed some help with math. That eventually led her to pursue tutoring as a profession, which made all the rest possible. New and exciting opportunities continue to materialize, and she hasn't felt that oppressive heaviness and sense of exhaustion for a long time. Now, she feels free and content in her daily life.
Following her heart led her to the most rewarding personal and professional life she could ask for, and she wants to encourage everyone to listen to that inner voice.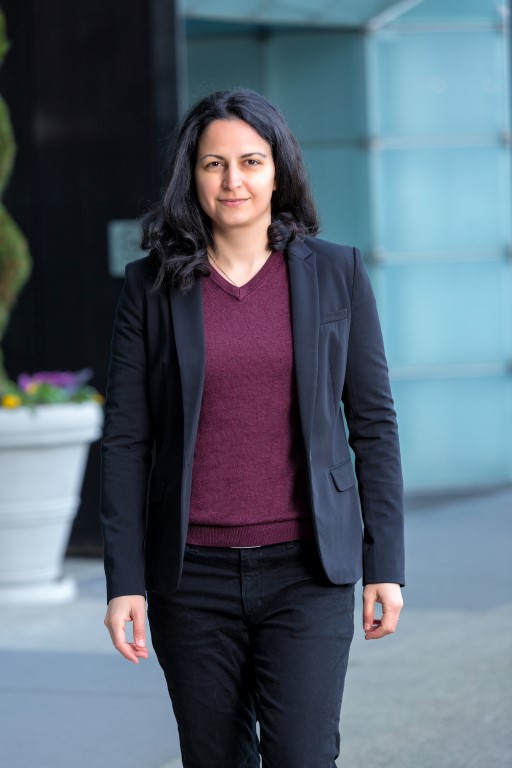 "I hope you will listen to what your heart is telling you. Heed that little quiet voice without worrying about what others may think or how they may react. Remember, you need a starting point. After that, follow where it takes you. Life is full of surprises, and the adventures you will have could lead to all the things you will learn about yourself."
Mehrnaz is currently working on publishing her first book about how she faced her fears and overcame the obstacles because she wanted to live a life true to who she is, and through that, she found her purpose. She shares her story so that many people could learn along the way something of value to them.
To find out more information or to get on her email list, visit her website at www.mehrnazbassiri.com.