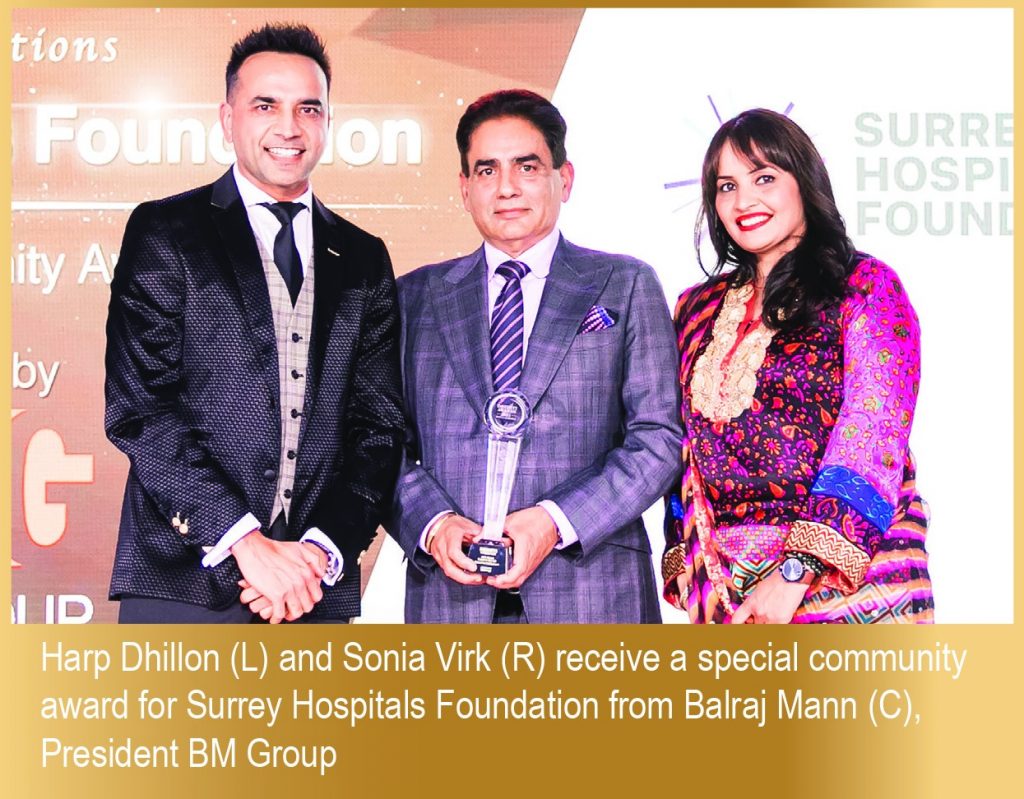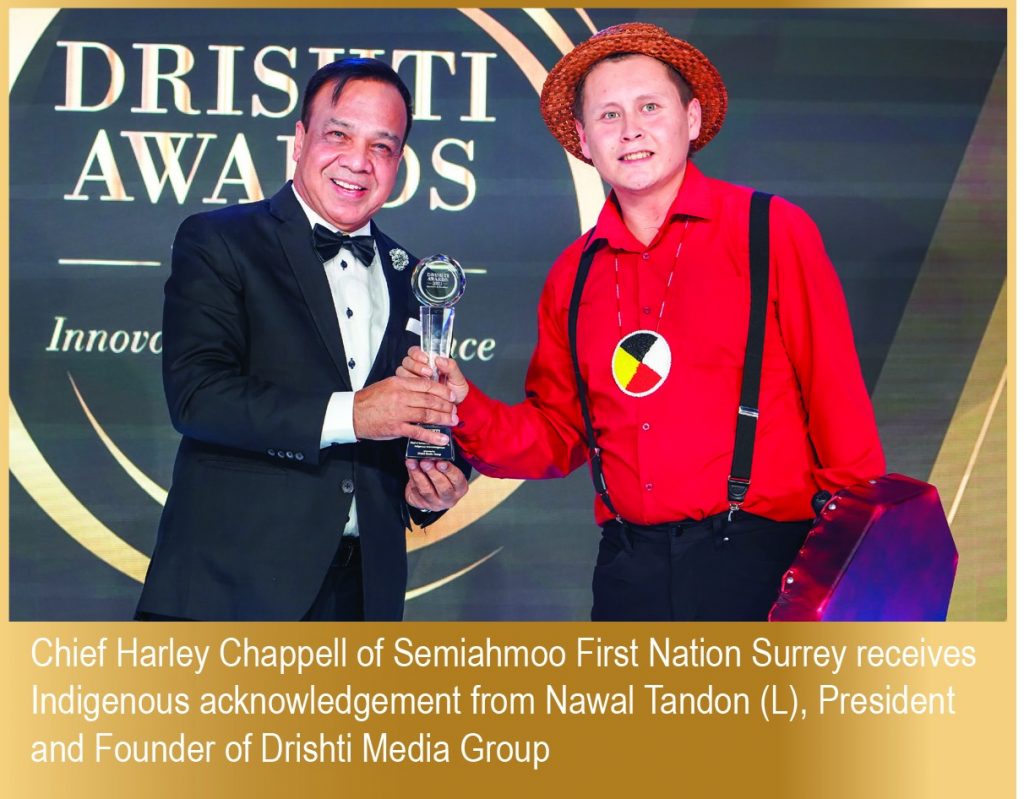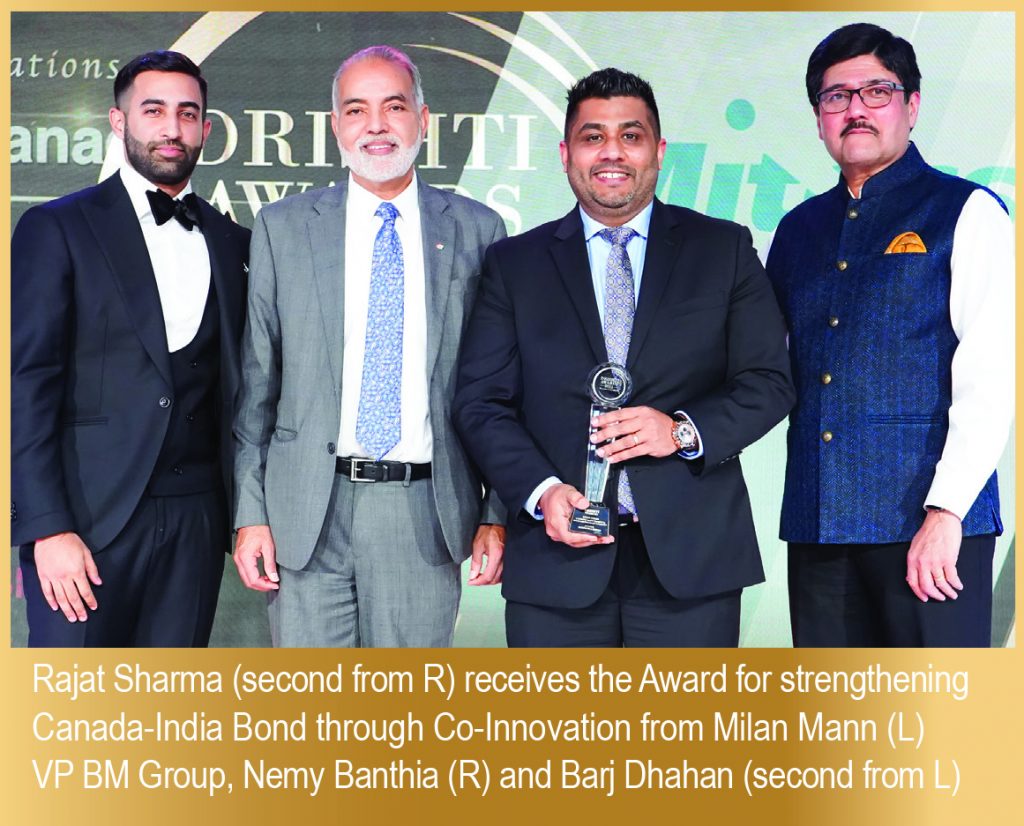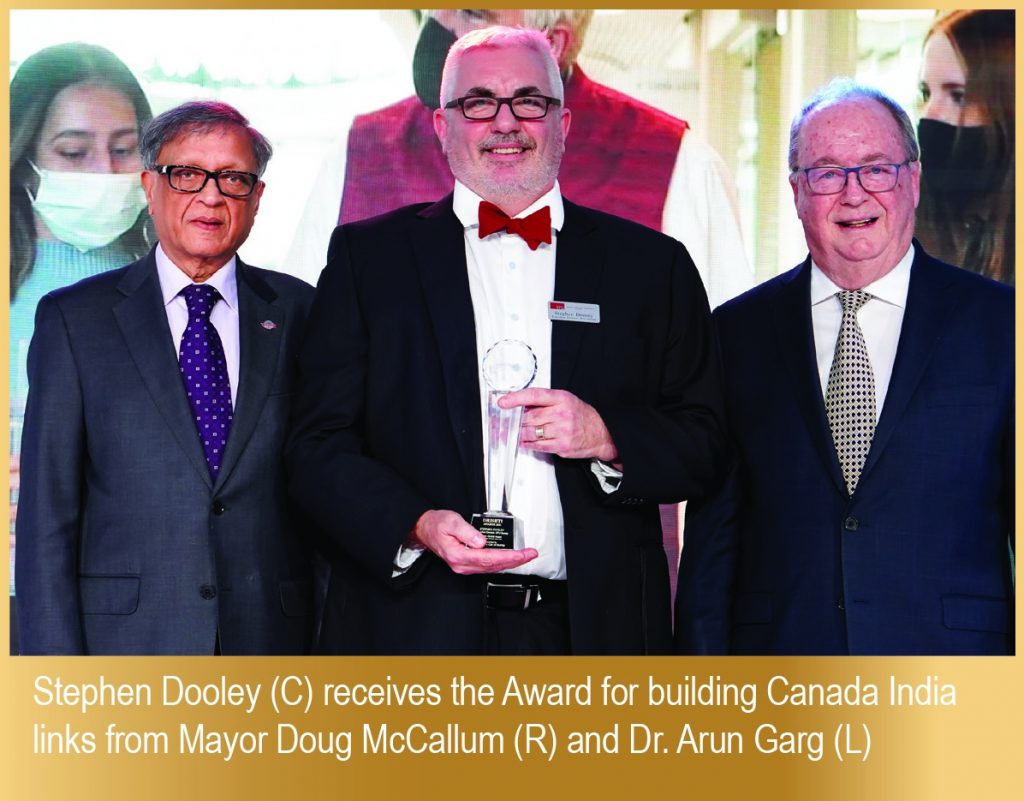 Lifetime Achievement Award – Baljit Sethi
Baljit Sethi moved to Canada in the early 70's, she had started her own agency to help new immigrants and women find their footing in a new country. As an Executive Director she created numerous community projects and didn't retire until her early 80's when her building was renamed after her. She holds two master's degrees and loves to sing & paint.
She has received numerous recognitions including:
Prince George Citizen of the Year in 2008
BC Community Achievement Award in 2007
1992 Governor Generals Award during the 125th Anniversary of Canadian Confederation
Featured in Mcleans Magazine
Order of BC in 2011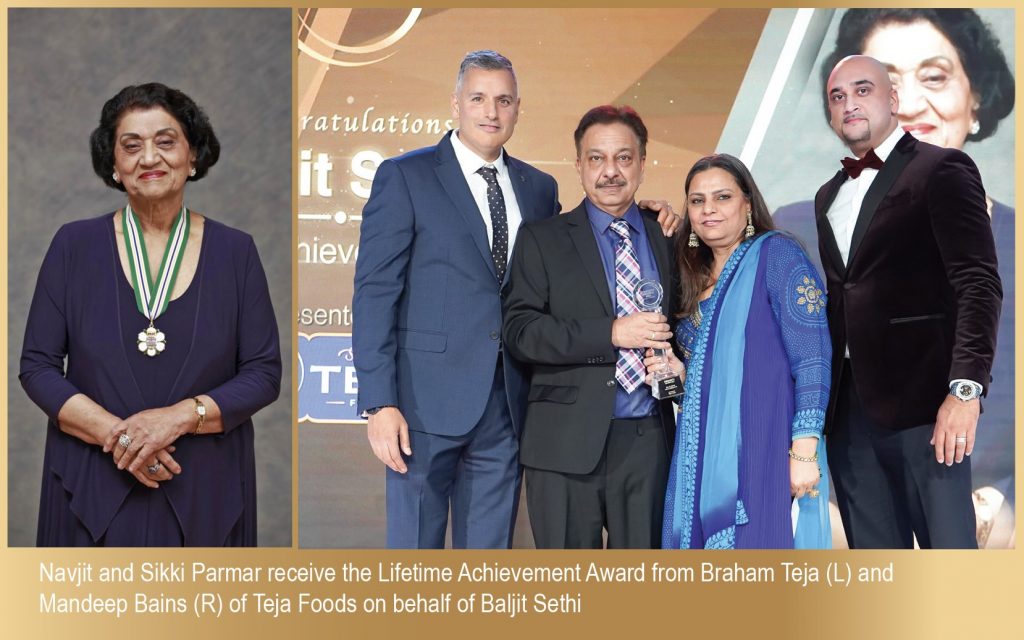 Excellence in The Community Engagement Award – Dr. Sharadh Sampath
Dr. Sharadh Sampath has served British Columbians in many capacities, as a surgeon, an educator, a medical administrative leader and as the moving force behind the Richmond Metabolic and Bariatric Surgery Centre. Most recently he has founded a charitable organization aimed at providing quality food for those in need. Dr. Sampath, not only is an excellent surgeon but also someone who has shown great leadership in a number of capacities, and has taken the initiative of starting up a charity which he is currently funding himself.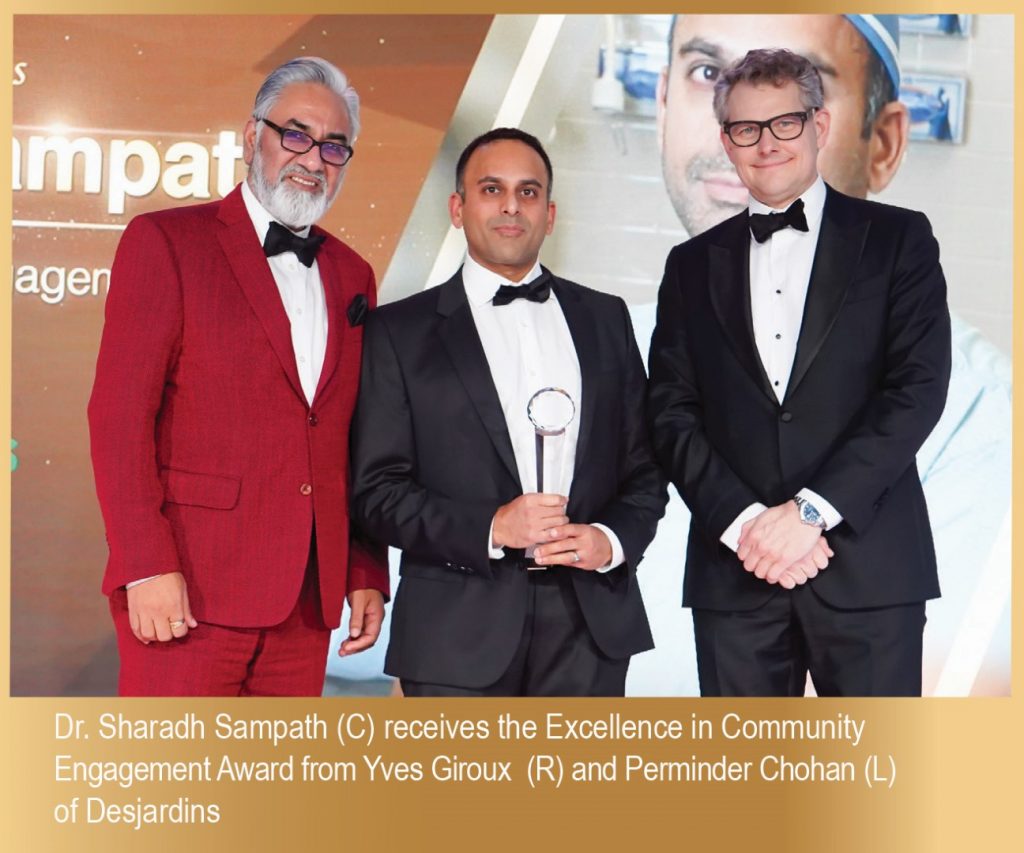 Health Achievement Award – Dr. Bill Salh
Dr. Bill Salh was born in India, raised in England and received his degree in medicine from Leeds, UK.  After further training in Manchester and London, he moved to Vancouver. He is a UBC faculty member and Gastroenterologist with a special interest in the area of inflammatory bowel disease. Having received research support from local as well as national agencies, he currently runs several clinical trials at VGH. He has divided the down time between family, reading, walking our Sheltie and running. He is a gentleman of the highest order, universally liked and respected.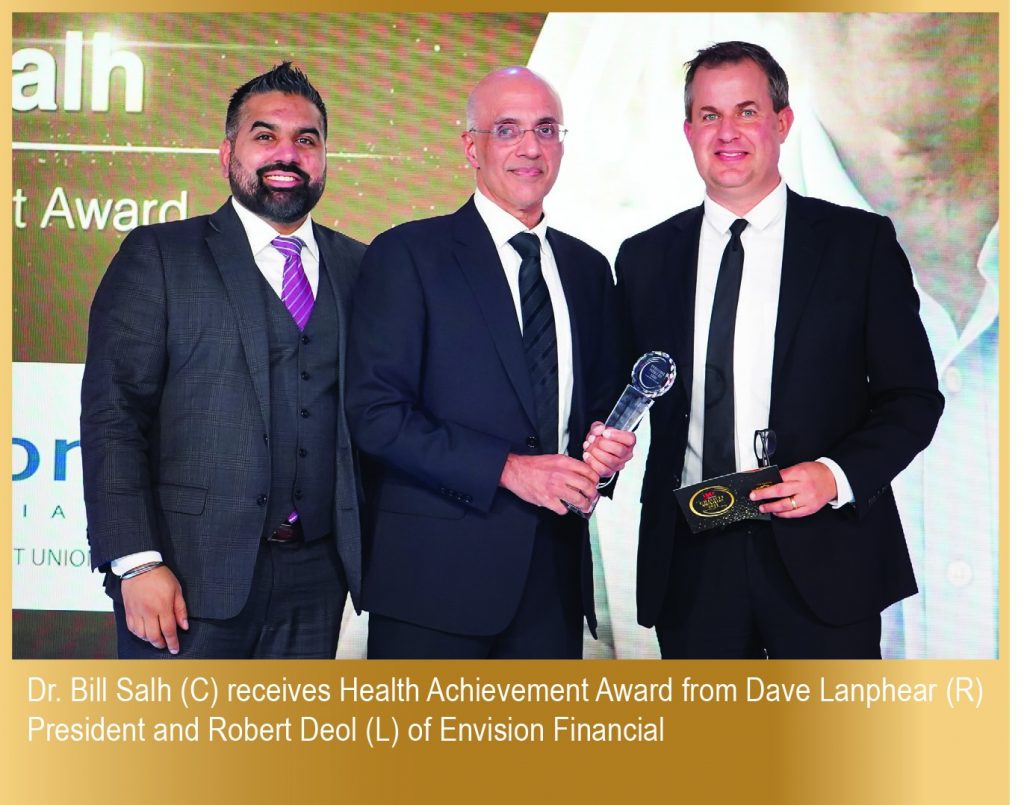 Drishti Business Person of The Year Award -Tony Singh
Tony Singh, the humble Fruiticana founder, is a Philanthropic icon. The things he did via Fruiticana for the business community and charitable initiatives in Canada are remarkable. An ardent supporter of BC Children's Hospital and Surrey Hospitals Foundation, Tony creatively and generously works with his customers to raise essential dollars to ensure hospitals can care for our children. He is a recipient of Businessperson of the Year by the Surrey Board of Trade, International Business Award, the Cultural Diversity Award, the Premier's Peoples' Choice Award, and the Consumers' Choice Award for Business Excellence.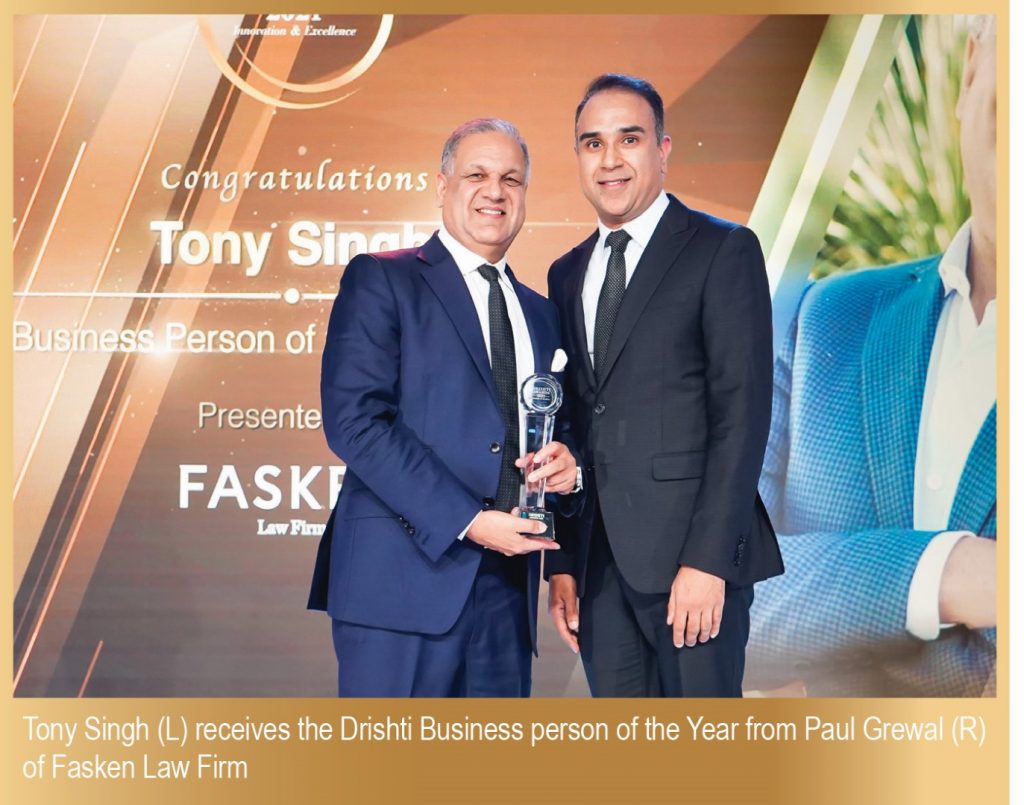 Innovation in Science and Technology Award – Mira Johri
Mira Johri is Professor in the Department of Health Management, Evaluation and Policy at the School of Public Health, University of Montreal. Dr. Johri's research focuses on equitable access to childhood vaccines globally and in India, where she has been conducting field research since 2012. In 2020, the team became Raah Health and Social Development Foundation, whose mission is to accelerate health equity in rural India through community- driven innovation.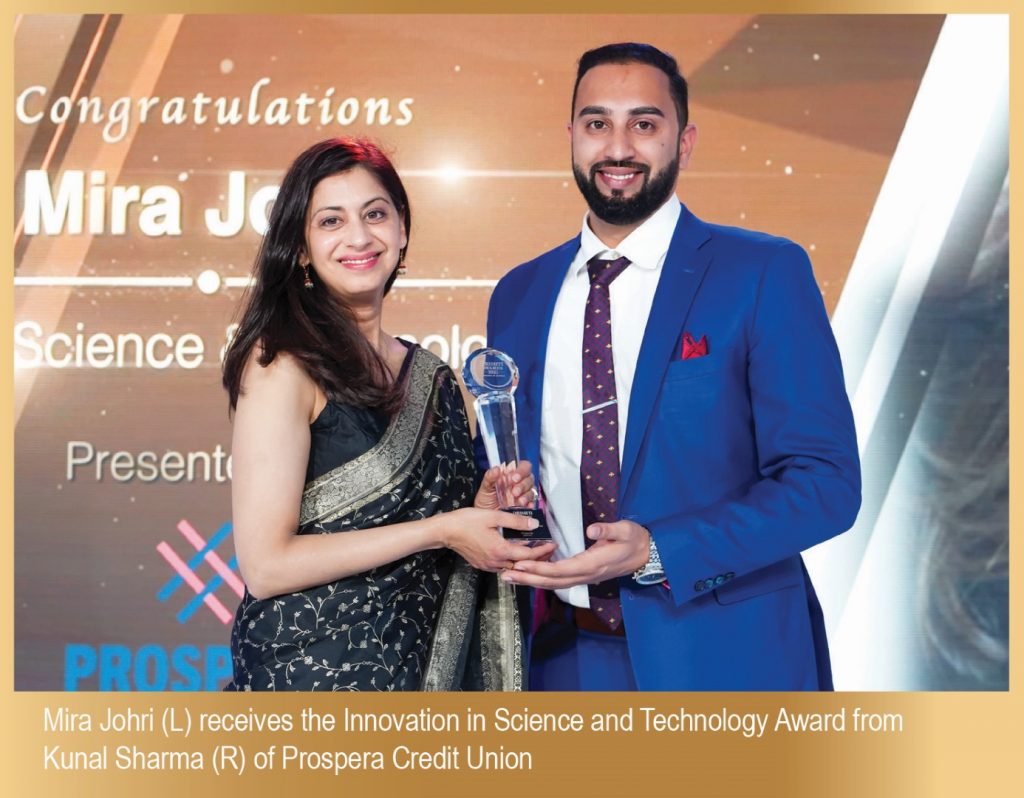 Outstanding Athlete Award – Jasmine Mander
Jasmine Mander, the former captain of the University of British Columbia where she completed a bachelor's degree in Kinesiology and master's degree in physiotherapy, recently returned home from Tokyo Olympics 2020 where was she was the performance analyst of the women's national team that recently won a gold medal. Jasmine spent last 10yrs coaching with the Vancouver white caps in the girls elite Rex m program, BC soccer and their provincial program and is the youngest A license coaching in the Canadian history.
Winner of the Bobbie Steen award in 2018 and recognized in 2020 as Canada's top 100 most powerful women. Jasmine has recently been appointed as the head coach of the of u15 women's National team and the assistant coach of 17 women's National team.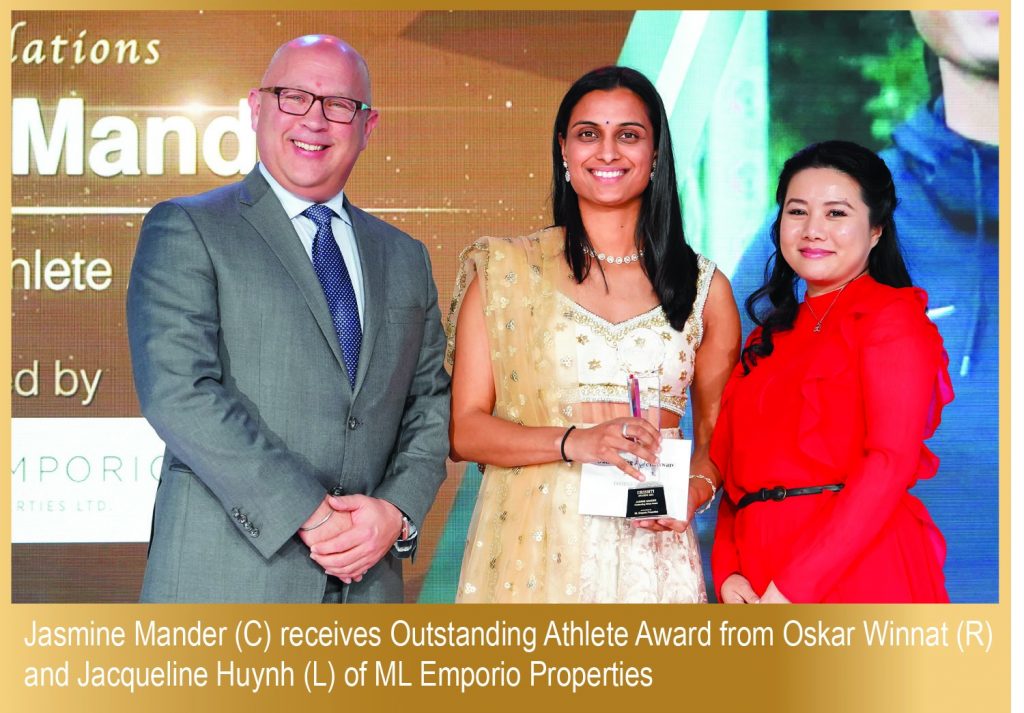 Young Professional of The Year Award – Shashank Nigam
Shashank, amid COVID-19, has led efforts to help top aviation executives rebuild trust in travel. The first to release in March 2020, the 58-touchpoint map "Rise of Sanitised Travel" launched APEX Health Safety powered by SimpliFlying Fit2Fly offered Covid testing within the booking path. His book, SOARS, delighted airline customers and graced significant publications like the Harvard Business Review, Bloomberg, Wall Street Journal, New York Times, to name a few. Born in India, he is an Information Systems Management and Business Management graduate from Singapore but now lives with his wife and two young daughters in Whistler, BC.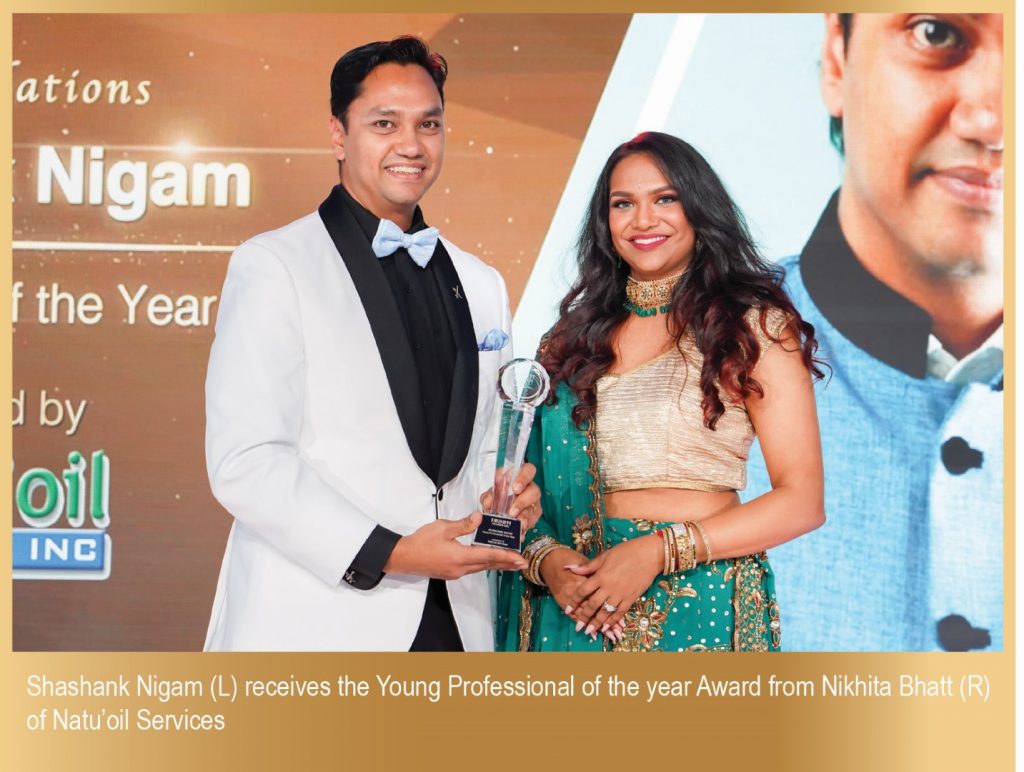 Innovation in The Arts Award – Sandip Sodhi
Sandip has been an elementary school teacher in Surrey for over 27 years.  Sandip has written and self-published two children's picture books that focus on diversity and positivity. The books are called "Ms. Chievus in the Classroom" (published in 2020) and the second book is called "Talk to Me, What Do You See?  Beauty and Joy From A-Z" (published in 2021). Sandip has donated the net profit of her first book to Canuck Place Children's Hospice."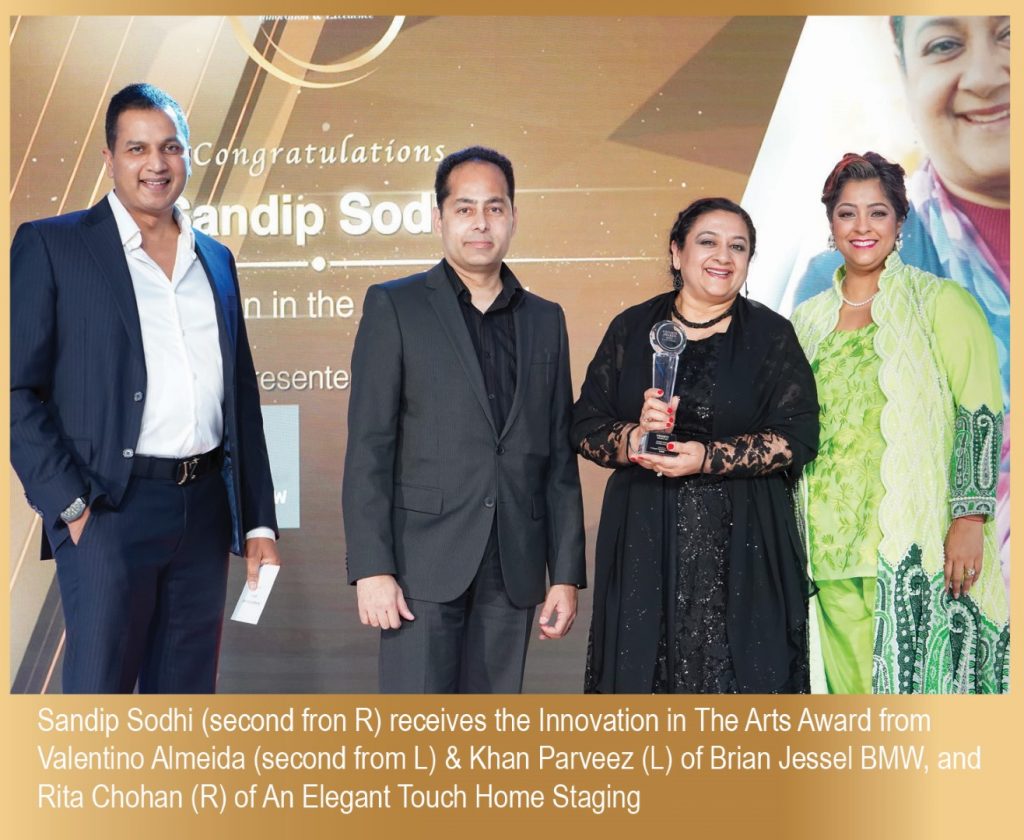 Youth Leadership Award – Sukmeet Singh Sachal
Sukhmeet Singh Sachal is an award-winning social entrepreneur, speaker, author, and public health activist. Serving as a Health and Wellness Ambassador for the Canadian Medical Association, he co-founded Break The Divide Foundation. This organization connects youth globally on climate change and mental health. Founder of the Sikh Health Foundation, Sukhmeet aims to improve public health interventions in South Asian communities across Canada, making waves globally to create awareness about COVID-19, thus receiving $175,000 in funding to combat the virus. He is one of Canada's Emerging Leaders and one of ten COVID-19 Commonwealth Youth Heroes.