Connecting the DOTS for a healthy civil society
Drishti Media Group held its 6th Drishti Awards on November 1st in a virtual format to ensure its community remained secure and healthy as the country continued to deal with the Covid-19 Pandemic. The event was live-streamed on YouTube, attended by more than 600 persons.
Drishti Media Group is excited to announce the winners of this year's Drishti Awards celebrated during the 10th Anniversary of the Drishti magazine, held virtually.
The 2020 Drishti Awards recognized community members' outstanding achievements: business leaders, philanthropists, community activists, artists, health care innovators, young professionals, athletes, and organizations for bringing their extensive expertise in building a robust, diverse, and healthy civil society.
There were two special awards presented to the organizations, the Special community award and the award for making a difference in the community and strengthening the Canada-India bond through Science. Our Emcee for the evening, Zara Durrani, handled the show with such finesse and competence.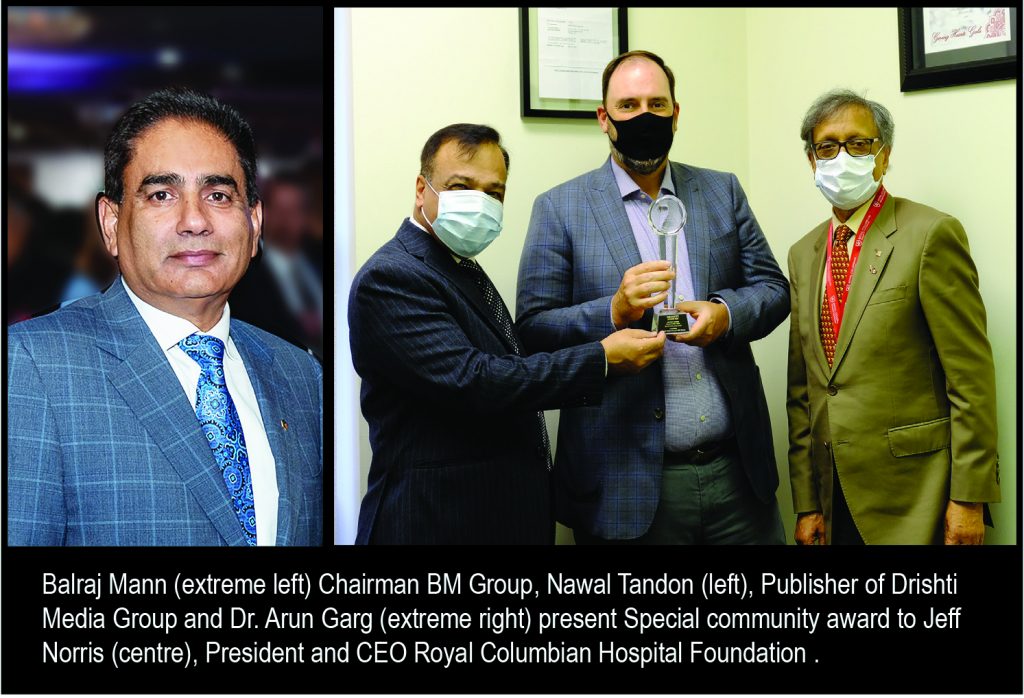 Thank you to the title sponsor BM Group of companies and all our sponsors for making Drishti Awards 2020 a huge success, enduring experience, and for helping us ensure that our community remained safe and healthy while still being able to attend virtually. Sponsors for this year included BCIT, An Elegant Touch Home Staging and Design, Natu' Oil, Desjardins, Teja Foods, Terra West Group, Prospera Credit Union, Goyal Group, FASKEN Law, Golden Tree Jewellers,  IC-IMPACTS, CINS, Civic Hotel, Young Bosses Podcast and Rayacom.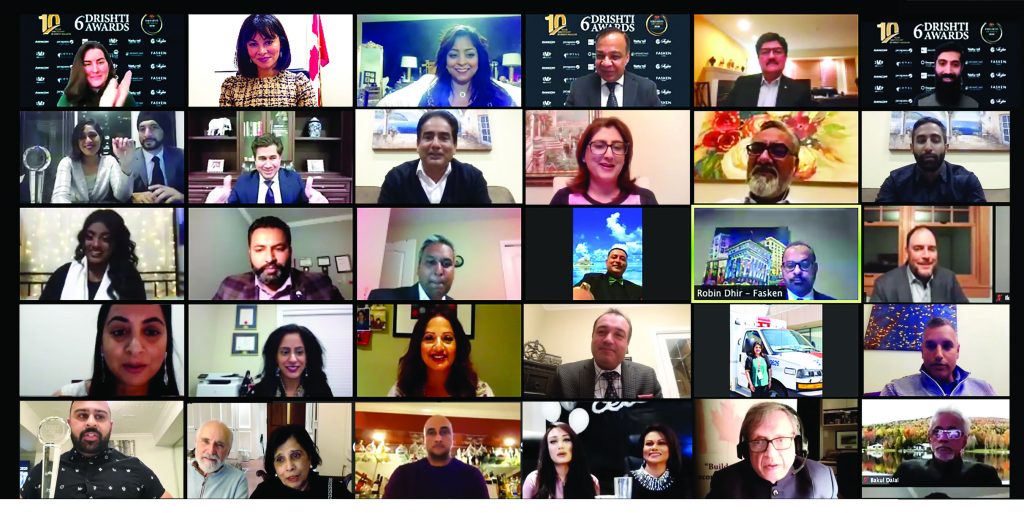 Our sincere thanks to the team members, Ferya, Yug, and Geena, for organizing the Zoom and Live Streaming.
Our commitment was to ensure that our community is recognized, inspired, and connected, and we hope that we were able to deliver on this promise. It was wonderful to meet our community in a safe and healthy environment.
If you missed this event, you could learn more about it using the following YouTube link: