IC-IMPACTS is one of the most successful Canada-India Advanced Research Centers hosted at the University of British Columbia. With over 300 participating universities, institutes, and companies, IC-IMPACTS is now the most successful partnership between Canadian and Indian governments. With overall funding approaching 100 million dollars, IC-IMPACTS has graduated over 1000 Ph.D. and master's students and placed over 30 novel technologies in Indian and Canadian communities in clean drinking water, public health improvements low-carbon infrastructure. Also, IC-IMPACTS work in Canada so far has been in several First Nations communities.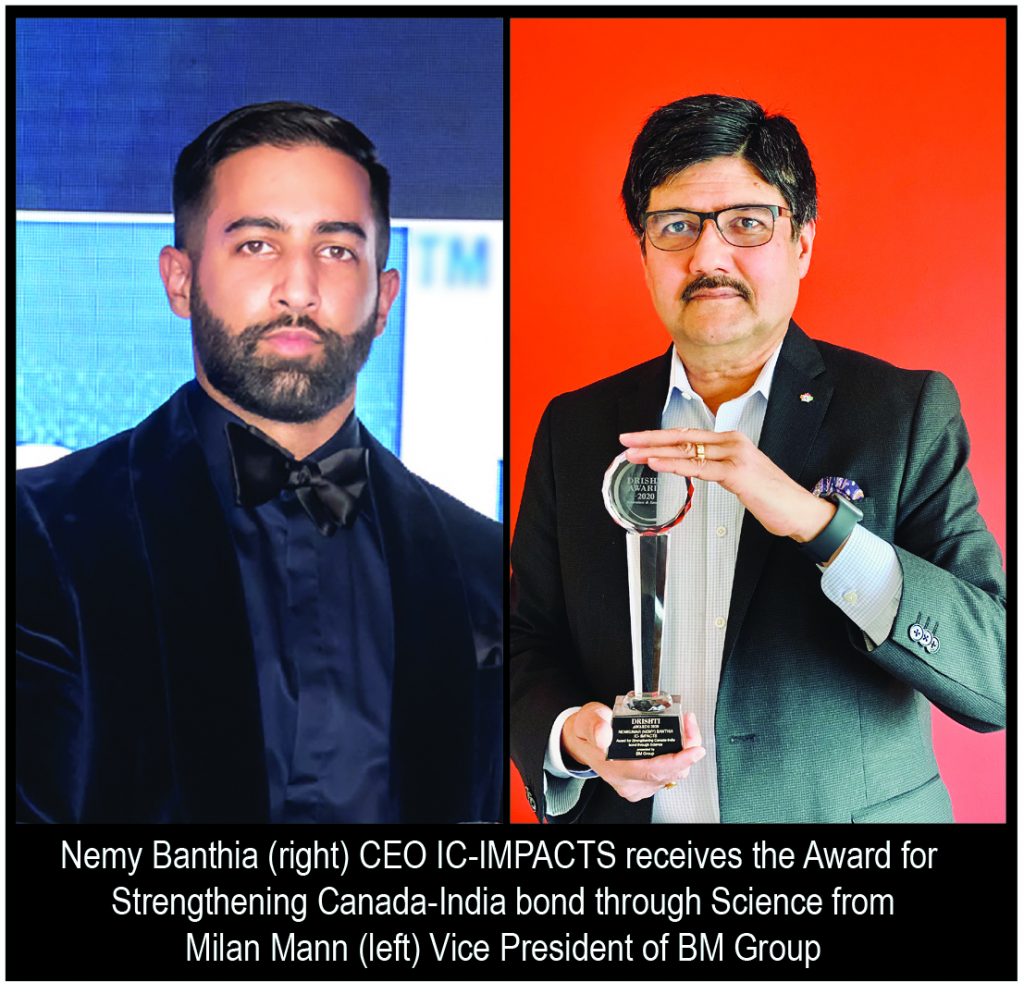 Arran and Ratana Stephens have been a dynamic duo for the past 51 years, committed to community service, sustainability, and environmental protection. Along their path together, they built a beautiful family and Nature's Path Foods / Que Pasa, which combined, employ many hundreds of dedicated team members from their plants and farms in Canada and the USA. The enterprise's success has enabled the deployment of more than $40 million in cash and food to various philanthropic initiatives, including food banks, hospitals, community gardens, and protection of endangered species.
Their vision: Always Leave The Earth Better Than You Found It.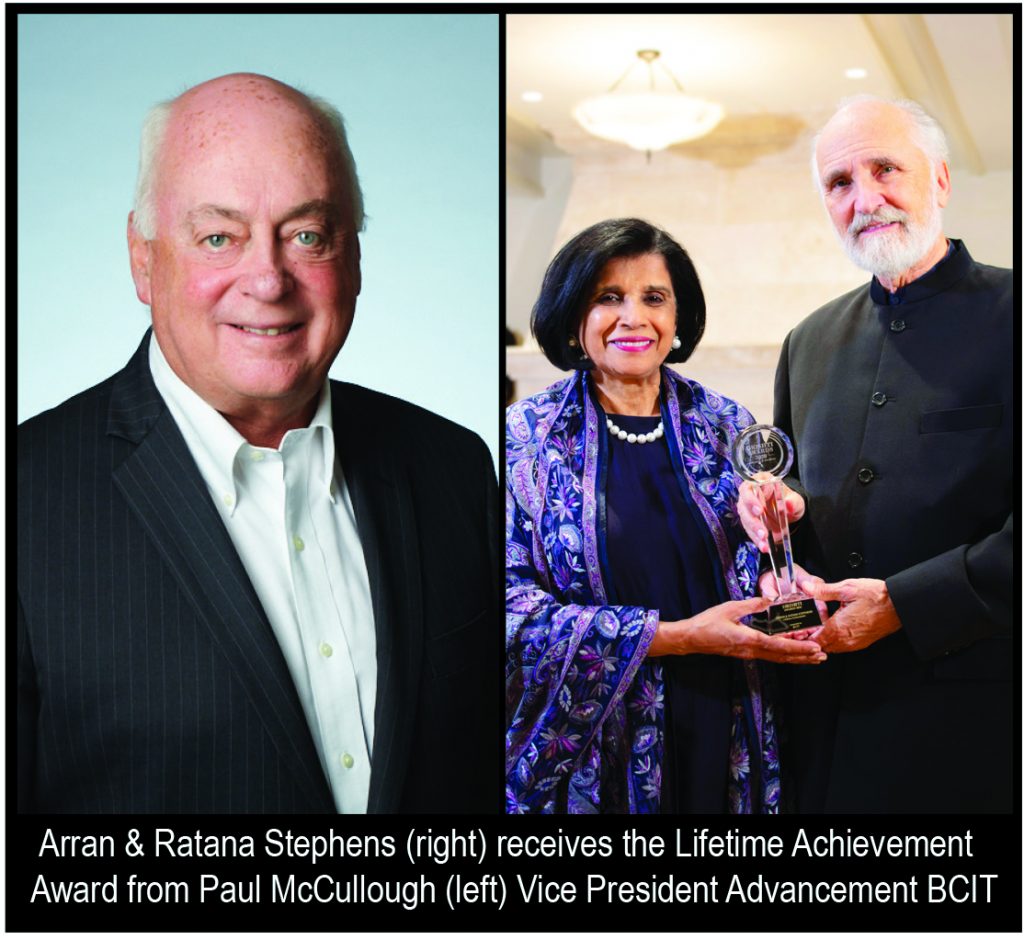 Dr. Rishi Gupta is an Associate Professor in the Department of Civil Engineering at the University of Victoria (UVic). He leads the Facility for Innovative Materials and Infrastructure Monitoring (FIMIM) at UVic. He received both a master's and a Ph.D. in Civil Engineering from UBC. His areas of interest include developing sustainable construction technologies, structural health monitoring, and non-destructive evaluation. He has more than 20 years of combined academic and industry experience. Rishi is a Fellow of Engineers Canada and is the immediate past Chair of the Canadian Society of Civil Engineering's international affairs committee.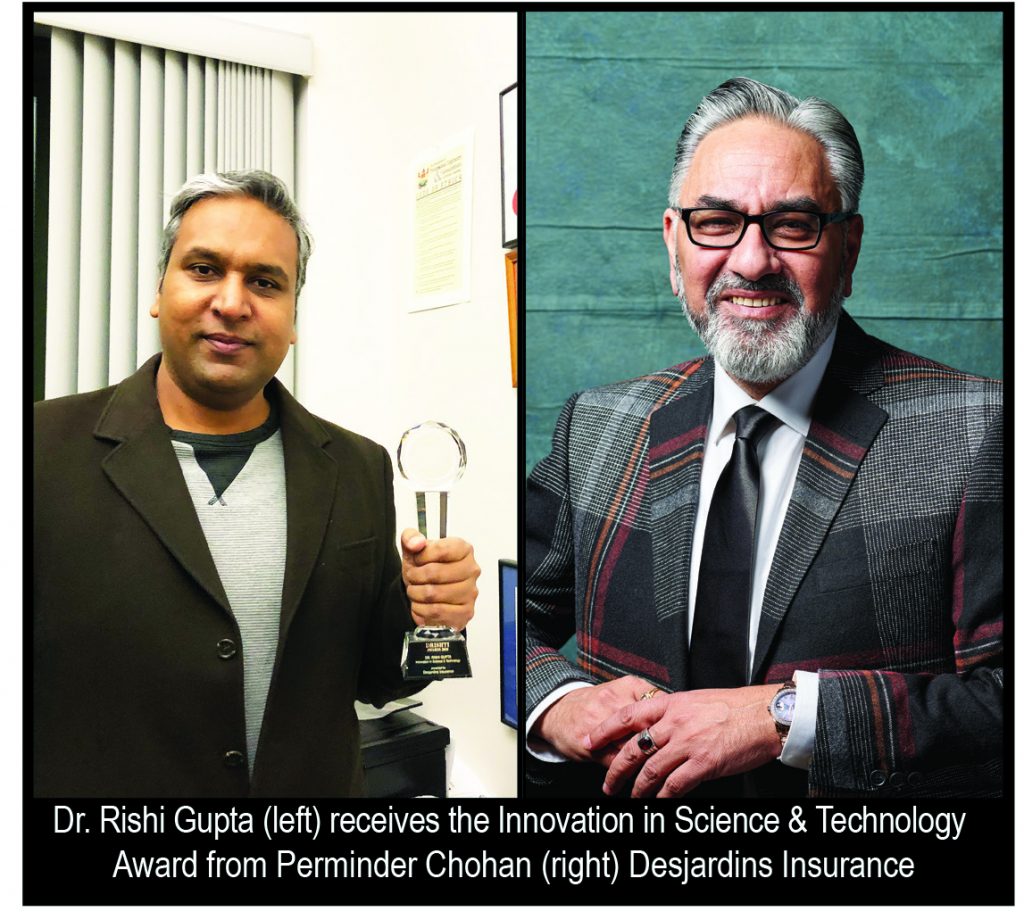 Dr. Bakul Dalal is a Clinical Professor, Faculty of Medicine, UBC. He was an Ex-Director, Flow Cytometry Laboratory, VGH, Ex-Laboratory Hematologist, VGH. Trained at PGI Chandigarh and the National Institutes of Health USA, Dr. Dalal has practiced in VGH for 30 years, and he has been invited to 100+ international lectures and published 100+ papers and abstracts on blood diseases like leukemia. He has also done 50+ Laboratory inspections in Canada and the USA as laboratory accreditation. He was the Past President of the Society of Specialist Physicians and Surgeons of BC, PISA (Physicians with Interest in South Asia), Association of Indian Pathologists in North America, and India Club of Vancouver. He was a Board member of the Hospital Appeals Board of BC Government and honored with the Bharat Gaurav Award, the highest award to NRIs by Govt of India; Silver award which is the highest award to a BC doctor by the Doctors of BC; Don Rix Award for his exceptional contribution to medicine in BC by the Doctors of BC And Lifetime achievement award by Association of Indian Pathologists in North America.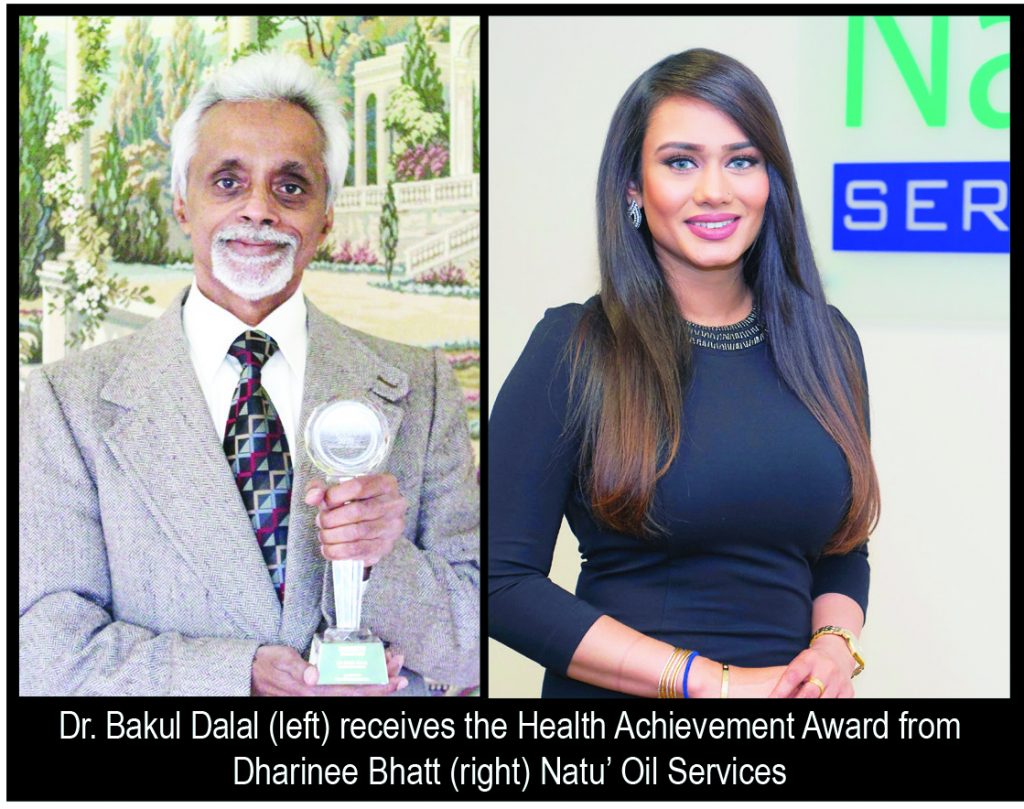 Hema Bhatt is the Co-founder and Senior Vice President of Natu'oil Service Inc. From her home basement, Natu'oil services has grown as one of the largest importers of packaged Palm oil and energy supplements and a leader in introducing sustainable refined palm oil into North America. With a headquarter in Port Coquitlam, Natu'oil's global reach extends to the USA, Singapore, Malaysia, and India. Business Awardee of the year-2016 by the Tri-Cities Chamber of Commerce, she Received a Shakti Award of excellence in Business and Entrepreneur 2017; "Iconic Woman Creating a better world for all" awards at the Women's Economic forum 2018 in CA, USA. The May 2020 issue of the Journal of Commerce was recognized as the USA's top 100 importers for 2019, Community Champion award 2020 for Coquitlam and Port Coquitlam. A two-time Executive Producer of the TV Special "In Case You Didn't Know," featuring the financial Guru Robert Kiyosaki; and the Hollywood documentary "It's Happening Right Here," delving on child sex slavery and human trafficking.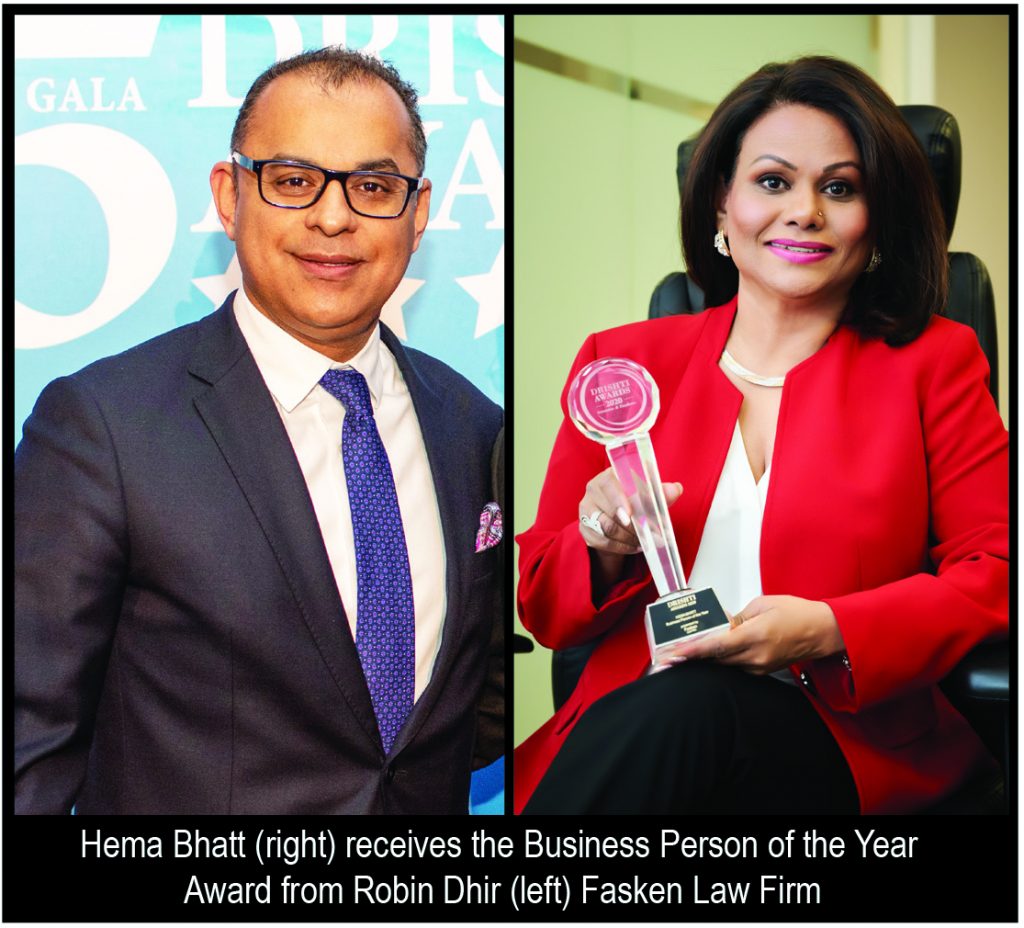 Baljit Sangra is a filmmaker who is passionate about social issues & cross-cultural stories. Her films delve into the impact of sexual abuse on a family in BECAUSE WE ARE GIRLS; understanding why youth have become vulnerable to gangs in WARRIOR BOYZ; the end of life in MANY RIVERS HOME;  or exploring pioneer history with  HAVE YOU FORGOTTEN ME. She is the President of Vivamantra Films, launched with the celebrated fusion arts and entertainment series VIVA. An award-winning filmmaker, her work has been broadcast on TV, Amazon, and screened at festivals worldwide.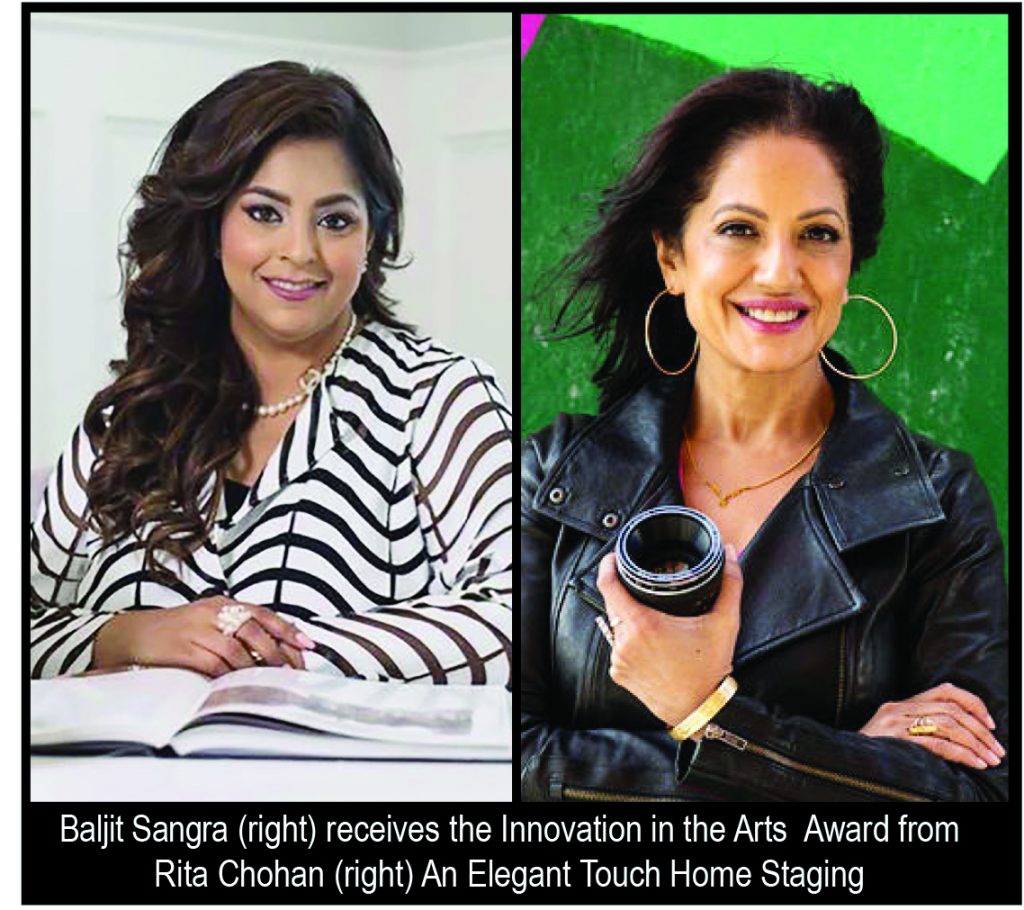 NEELAM SAHOTA is a senior executive with more than 20 years of experience in multidisciplinary leadership. A CEO of DIVERSEcity, a Community Resources Society. She has worked in the private industry and in the BC public sector in financial management. Neelam is a Chartered Professional Accountant (CPA, CGA) and holds a Certificate in Executive Leadership. A Simon Fraser University graduate with a Bachelor of Business Administration from the Beedie School of Business, she has in-depth experience in board governance, risk assessment, and strategic planning—having served on numerous boards and advisory committees in various capacities. She is a 2020 YWCA Women of Distinction nominee in the non-profit category and the past recipient of the Surrey Board of Trade Women in Business Award and the Shakti Award for Leadership Excellence.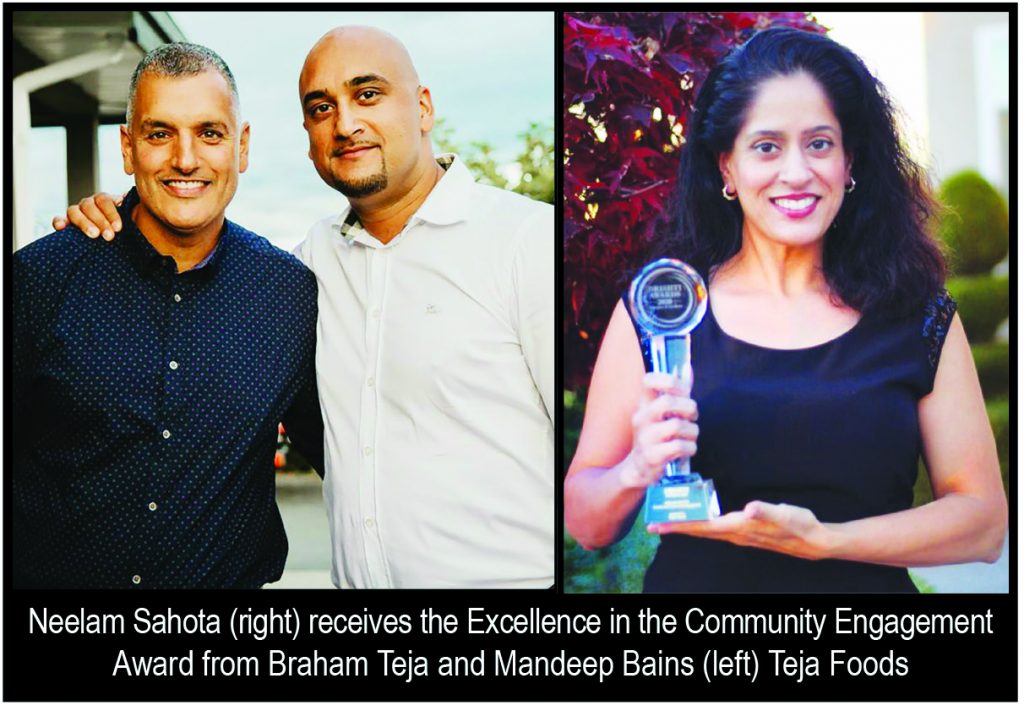 21-year-old Shannon Permal is the Chairperson of the Canadian Federation of Fiji Organizations and an Executive Director for Miss Fiji Canada and Fiji Canada Professionals Women's Network Society. Through these organizations, she carries out a range of projects which empower, create opportunities, and educate others. From international service in Fiji's orphanages to raising funds for local charities, Shannon believes community service and youth mentorship is key to creating a brighter future for everyone. Within this year, Shannon has been awarded the Surrey Board of Trade's Top 25 Under 25 and Honorary Health and Safety in the Workplace Award, and the Youth Shakti Award of Volunteering.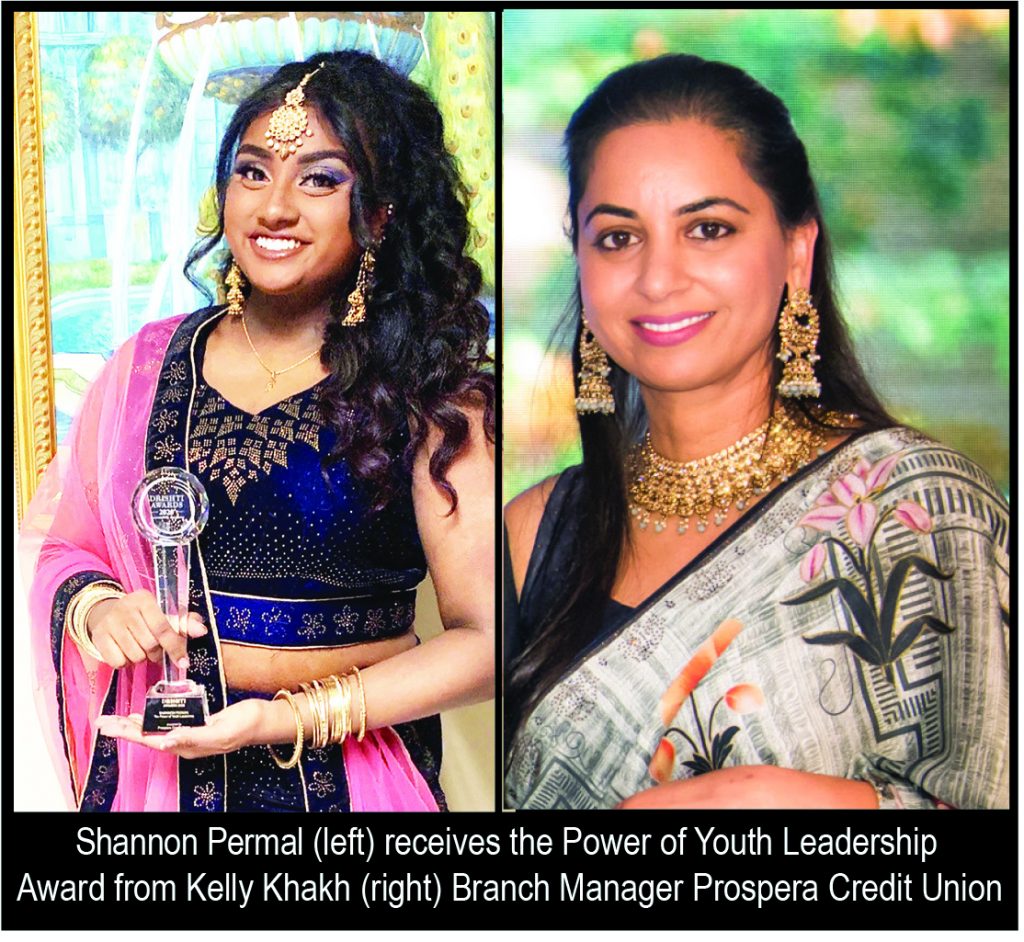 Hurriya Burney is Vice President, Commercial Banking, at RBC. In this capacity, she leads a team of relationship managers supporting mid-sized businesses with advice and lending and cash management solutions. Hurriya is an advocate of diversity & inclusion, spending significant time mentoring and coaching others through Ascend, Immigrant Employment Council of BC, and Locelle. Hurriya sits on the Board of the Vancouver Writers Festival and holds an MBA in Finance from the University of British Columbia. She has previously been recognized as a Leader to Watch by Veza Community.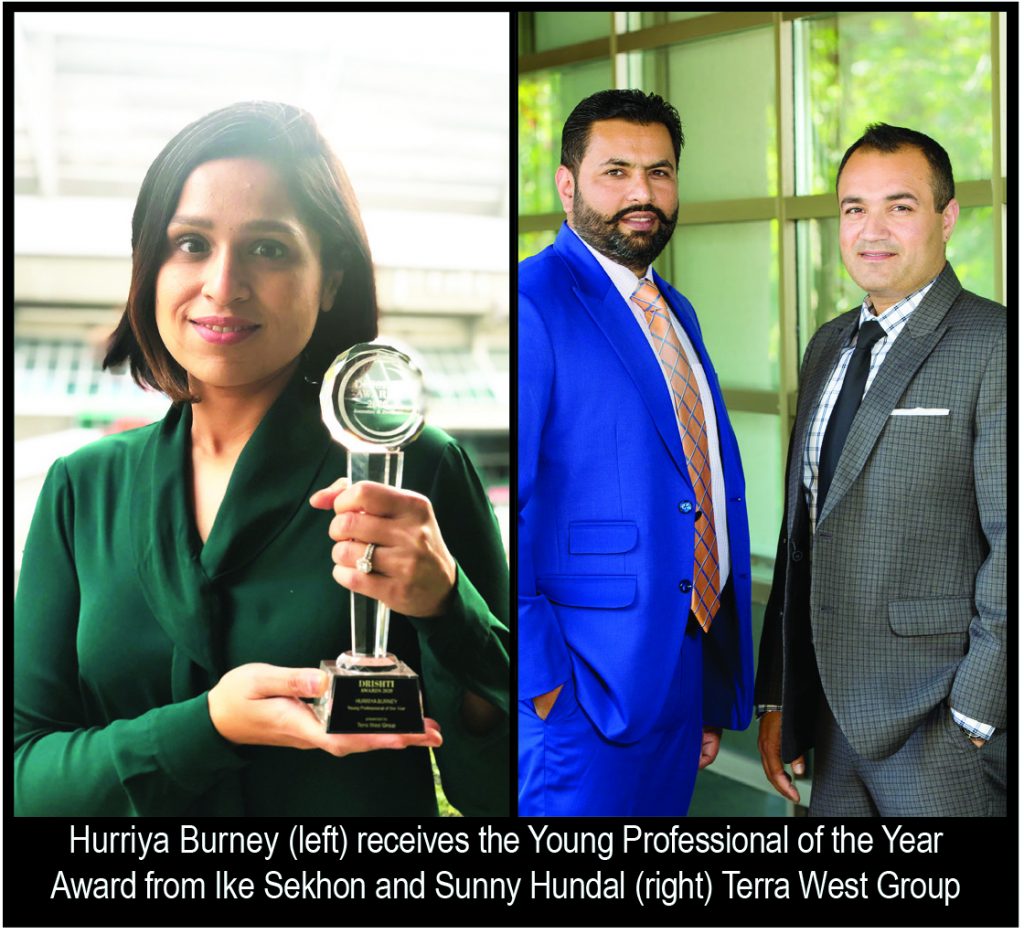 Sumeet Sharma represents team Canada for Powerlifting. He won Gold and Silver for Team Canada in 2019. His sponsors and family decided to give health care workers food supplies for saving lives and the hard work they have been doing. They have gone to VGH, RCH, SMH, Abbotsford hospital, Langley hospital, St. Paul's hospital, Mount Joseph hospital, and many more. Recently he and his sponsors have gone to local schools to donate food supplies to teachers for the hard work they have been doing.