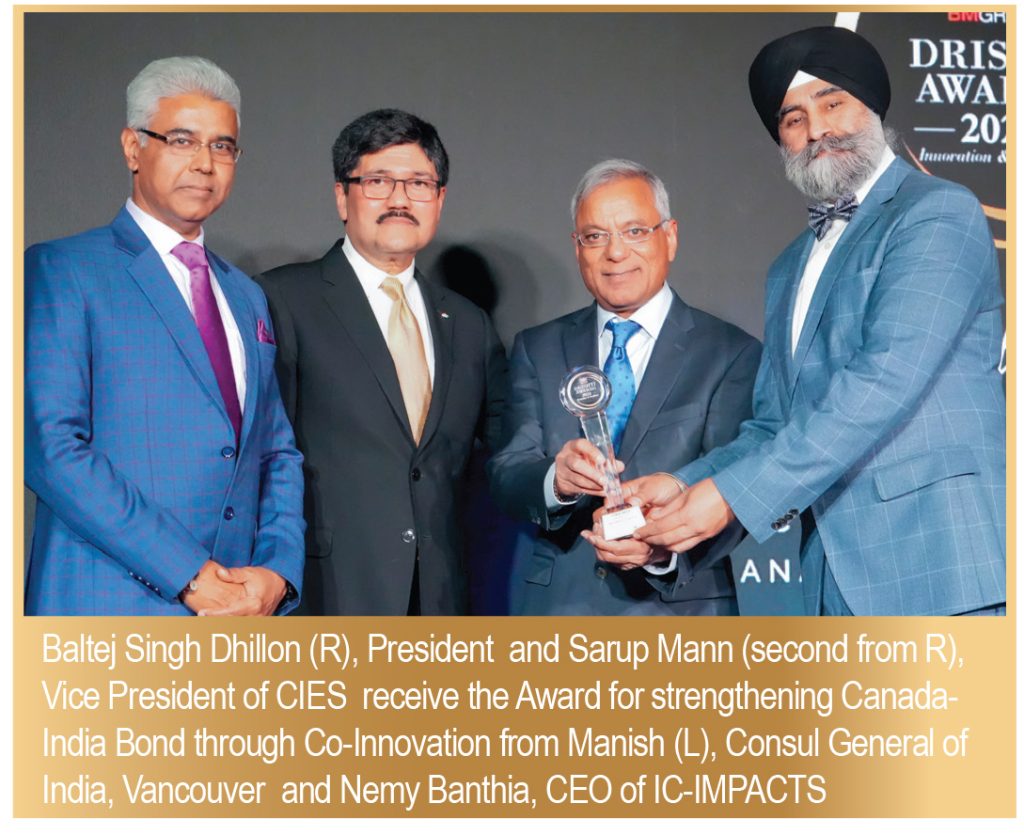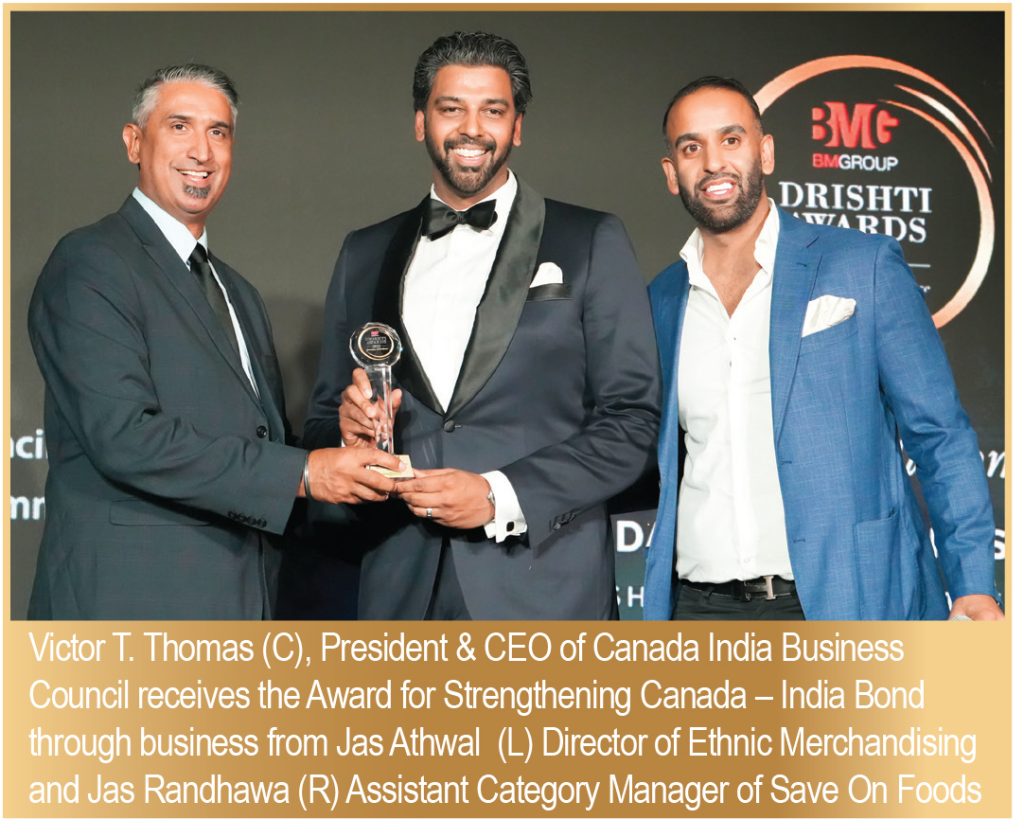 Lifetime Achievement Award – Nilam Amin
Nilam Amin was born in Uganda and arrived in Vancouver in 1976 from a refugee camp in Sri Lanka and London, England. In 46 years, she has contributed selflessly to many organizations, including but not limited to the Gujarati Society of BC, VHP Temple, Child Heaven International, and many South Asian organizations and activities. As President and Trustee of the Gujarati Society of BC, Nilam also served the South Asian Community through her professional career with the SBI Canada Bank for the last 35 years. She feels so humbled to accept this award and will continue to help communities in years to come.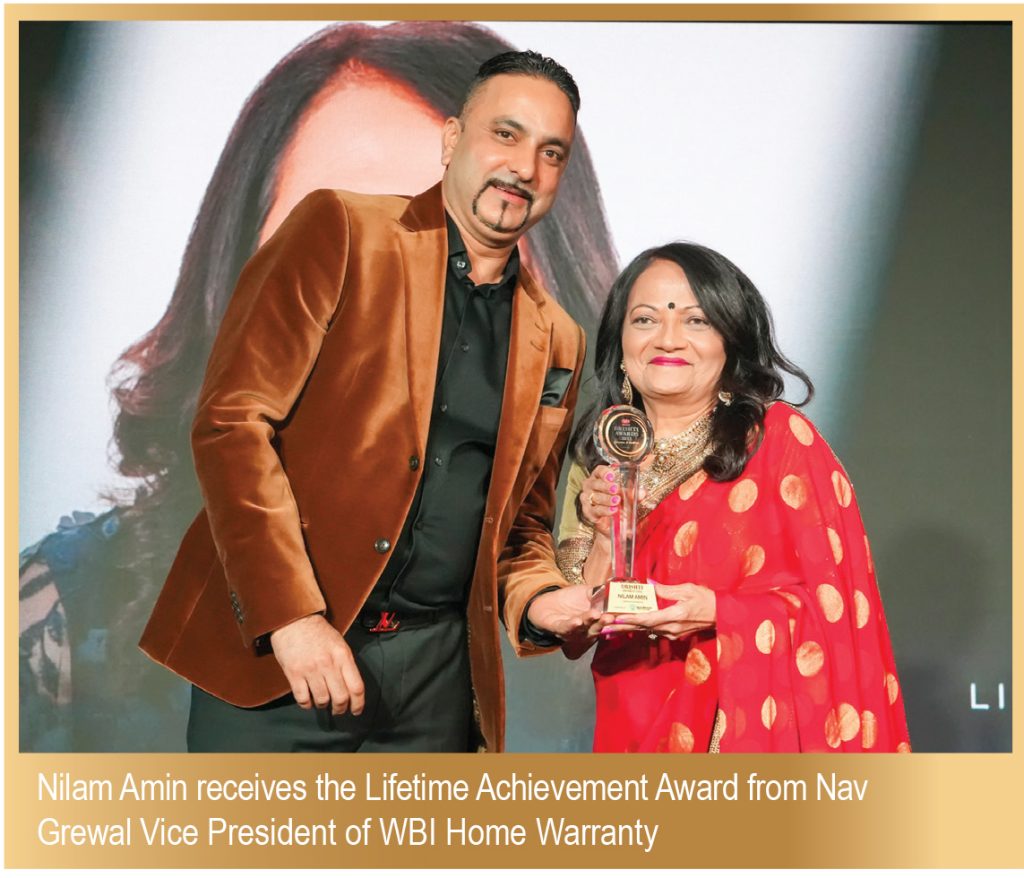 Drishti Business Person Of The Year Award – Garry Sangha
Garry Sangha is one of the principals in, and CEOs of, the CCI Group of Family Companies. Since the inception of the CCI in 2005, their involvement is more than 10,000,000 square feet built homes for close to 100,000 families. Garry is happily married to Kiran Sangha, with whom he raises their two children Harleen and Taranvir. Garry, his father, Ajit Singh Sangha and brother-in-law Kuldeep Singh Chohan have done drywalling since the late 90s. Work was scant when they arrived in Canada with only $20. Garry, then 18, skipped school to work with his dad. And they did a stellar job. Crystal Consulting Drywall now has 1,000 workers and partners with Concord Pacific, Aspac Developments by Ledcor, Polygon Homes, Intergulf, and Westbank.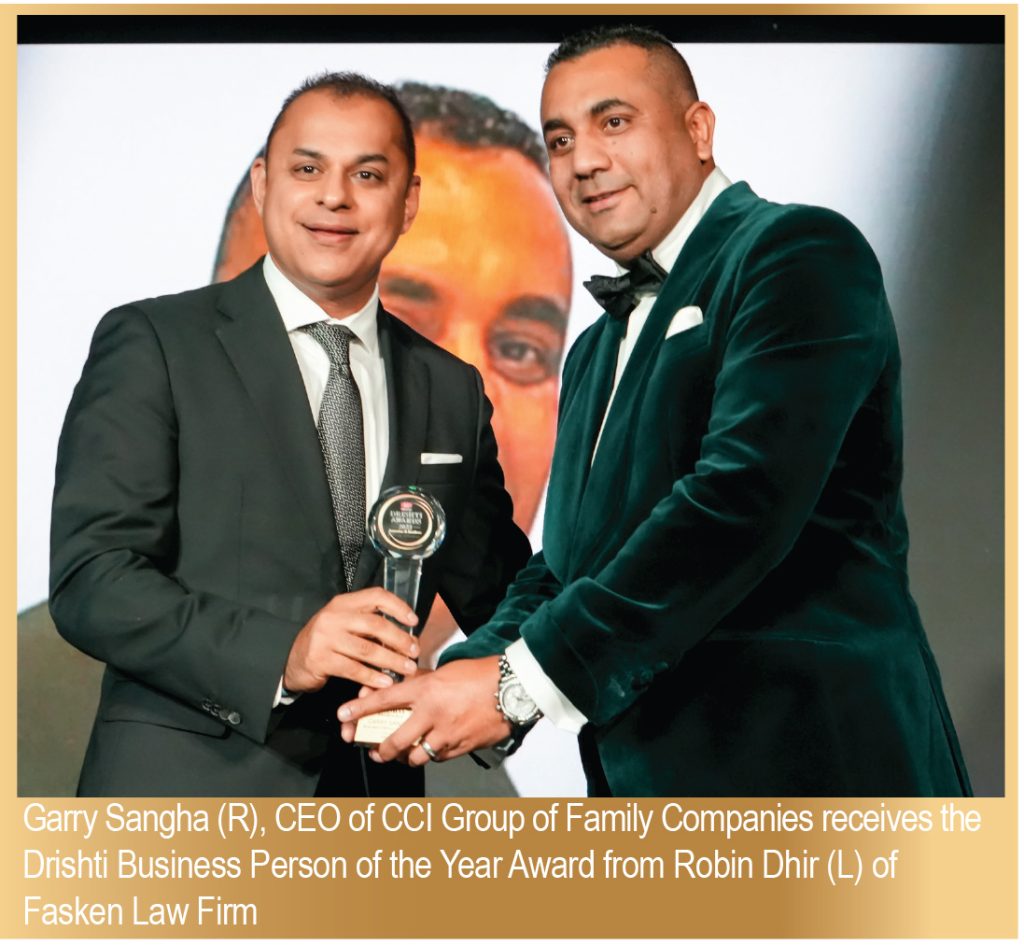 Innovation In Science And Technology Award – Raghwa Gopal
Raghwa Gopal joined Innovate BC as President + CEO in 2019. He helped the BC innovation ecosystem. As CEO of Accelerate Okanagan, he created/managed successful programs, was a driving force in Okanagan's tech sector and was a $2 billion economic contributor. An RBC's Top 25 Canadian Immigrant Awards and Business in Vancouver's 500 Most Influential Business Leaders, Gopal has lectured in the UBC Okanagan. An Entrepreneur-in-Residence at Okanagan College School of Business; Vice-Chair of the UBC Board of Governors, India Canada Innovation Council, Women's Enterprise Centre, Central Okanagan Economic Development, and the Province of BC's Emerging Economy Task Force and Food Security Task Force.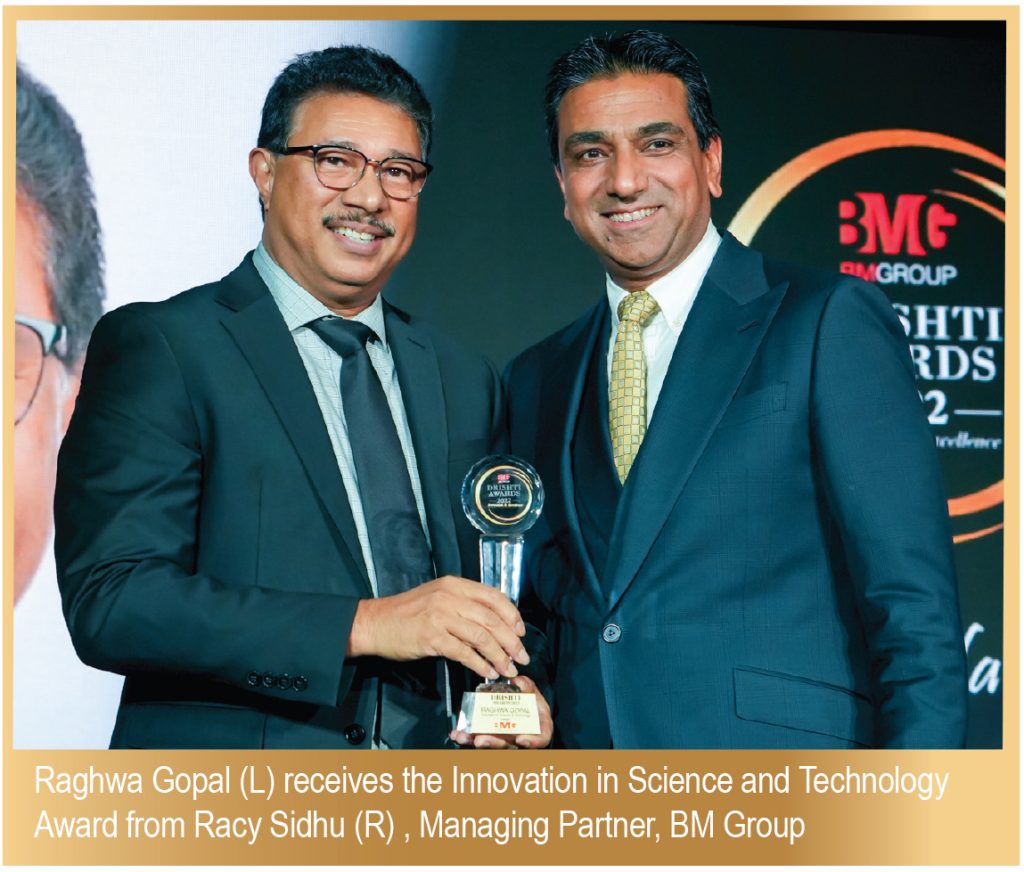 Youth Leadership Award – Anika Arora
Anika Arora is a second-year medical student at the University of Toronto and holds a Master of Psychiatry degree from the University of British Columbia. Professionally, Anika works as a psychiatric nurse at St. Paul's Hospital daily and night as a server in the fast-paced hospitality industry. Further, Anika is passionate about volunteering with vulnerable populations in the sector of addictions and mental health and has thus spent the past five years on the frontlines of the opioid crisis at two Downtown Eastside-based supervised consumption sites. Anika loves hiking, yoga, and exploring nature in her free time with her twelve-year-old dog, Marlee.
Young Professional Of The Year Award – Dylan Kular
Dylan Kular is the president of the Vancouver Bandits in Langley Events Centre. He has been part of it since 2018, leading the Bandits to league records in attendance, sponsorships, and community engagement. Since 2021 the Bandits have been integral in the community with the execution of Fraser Health vaccination sites. They also launched the Bandits Athletic Centre in 2020, a multi-sport facility servicing youth across the region. In 2022 the Bandits broke a CEBL league single-game attendance record on June 18th versus the Scarborough Shooting Stars. Dylan is also a recent recipient of the 2022 CEBL Executive of the Year award, earning back-to-back honors.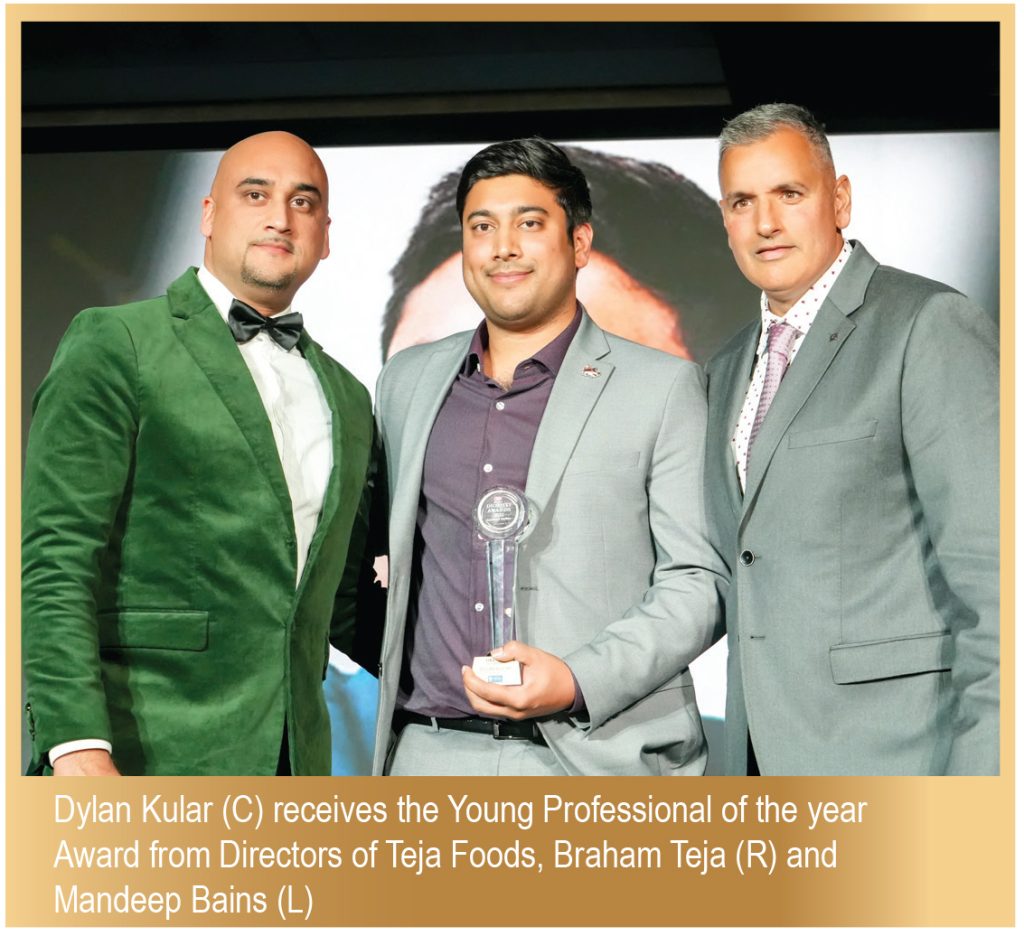 Excellence In The Community Engagement Award – Dr. Balbir Gurm
Dr. Balbir Gurm is an award-winning nursing leader, professor of nursing at Kwantlen Polytechnic University, researcher, and consultant. Advocating for equity, access, and funding for oppressed groups, she has mentored over 1500 undergraduate and 10 graduate students. She provided numerous scholarship and cultural safety workshops for students and colleagues. As a fellow of the Canadian Academy of Nurses, she is recognized as a nursing leader. She added two YWCA awards and the BC Achievement Award in 2021 to her list of honors. Dr. Gurm is known for excellence in education and leadership and as someone who uses her privilege to improve society.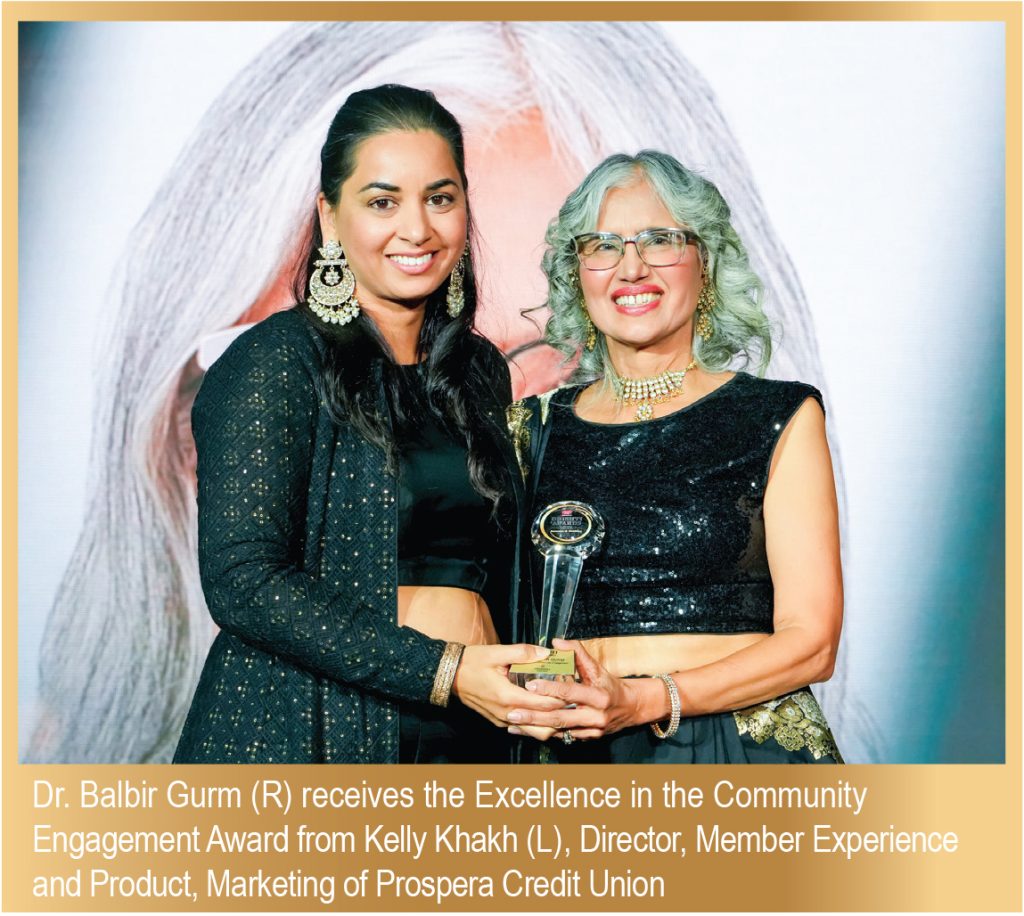 Health Achievement Award – Dr. Akshay Jain
Dr. Akshay Jain, MD, FRCPC, FACE, CCD, ECNU, DABIM, DABOM TLC Diabetes, and Endocrinology Clinic—University of British Columbia/Surrey Memorial Hospital. Triple board-certified by the American Boards in Endocrinology, Internal Medicine, and Obesity Medicine. Four times winner of the Rochester Academy of Medicine Awards, he completed his Fellowship in Endocrinology at Harbor UCLA/City of Hope in Los Angeles. Recipient of multiple awards, he is a renowned educator and has spoken at over 800 medical conferences worldwide. He is focusing on diabetes, obesity, thyroid disorders, and osteoporosis. He speaks Gujarati, Marathi, Marwari, and Urdu. In 2022, he received the Canadian Immigrant Award. Watch his YouTube/Instagram channels.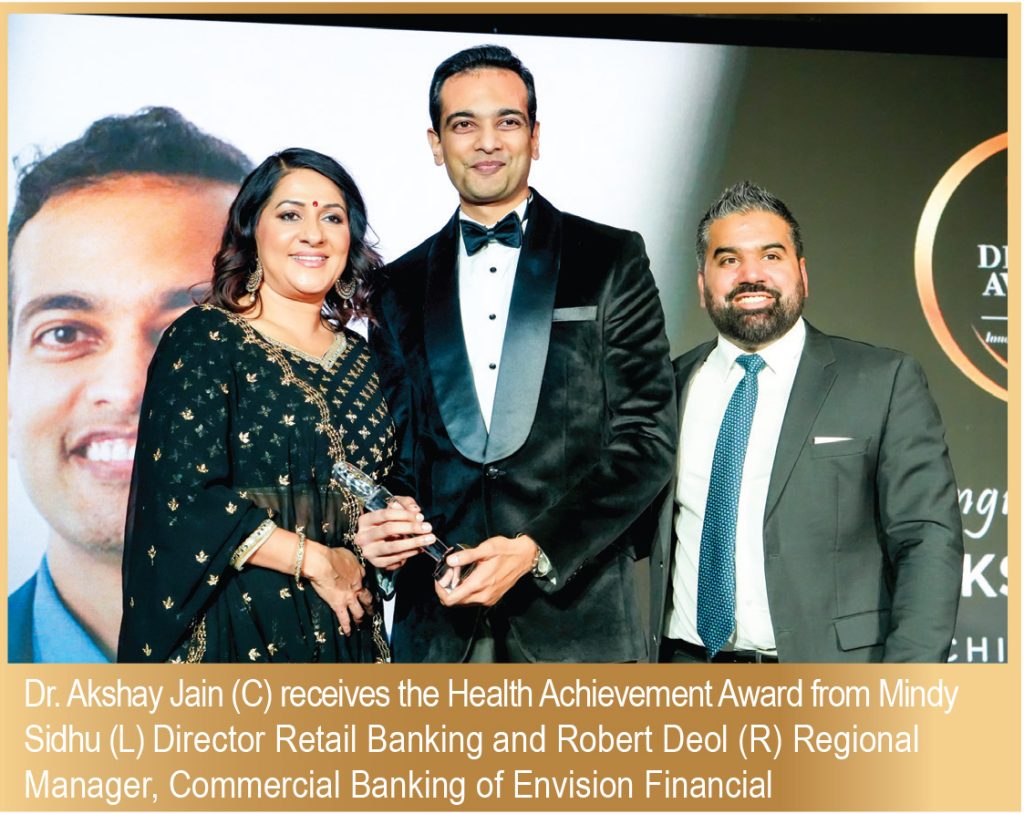 Innovation In The Arts Award – Anu Chouhan
Anu Chouhan is a Punjabi- Canadian illustrator and video game artist. A trained animator and picture book illustrator with a background in mobile game development, she often combines her love of her cultural heritage into her art. Upon completing her Bachelor of Arts degree from SFU, Anu developed her skills at Capilano University to obtain her Commercial Animation diploma. In addition to game and book art, Anu painted her first mural in Vancouver's River District in 2021. Her art has been featured by the CBC, the BBC, Harper's Bazaar Bride India, The Times of India, and The Times of London.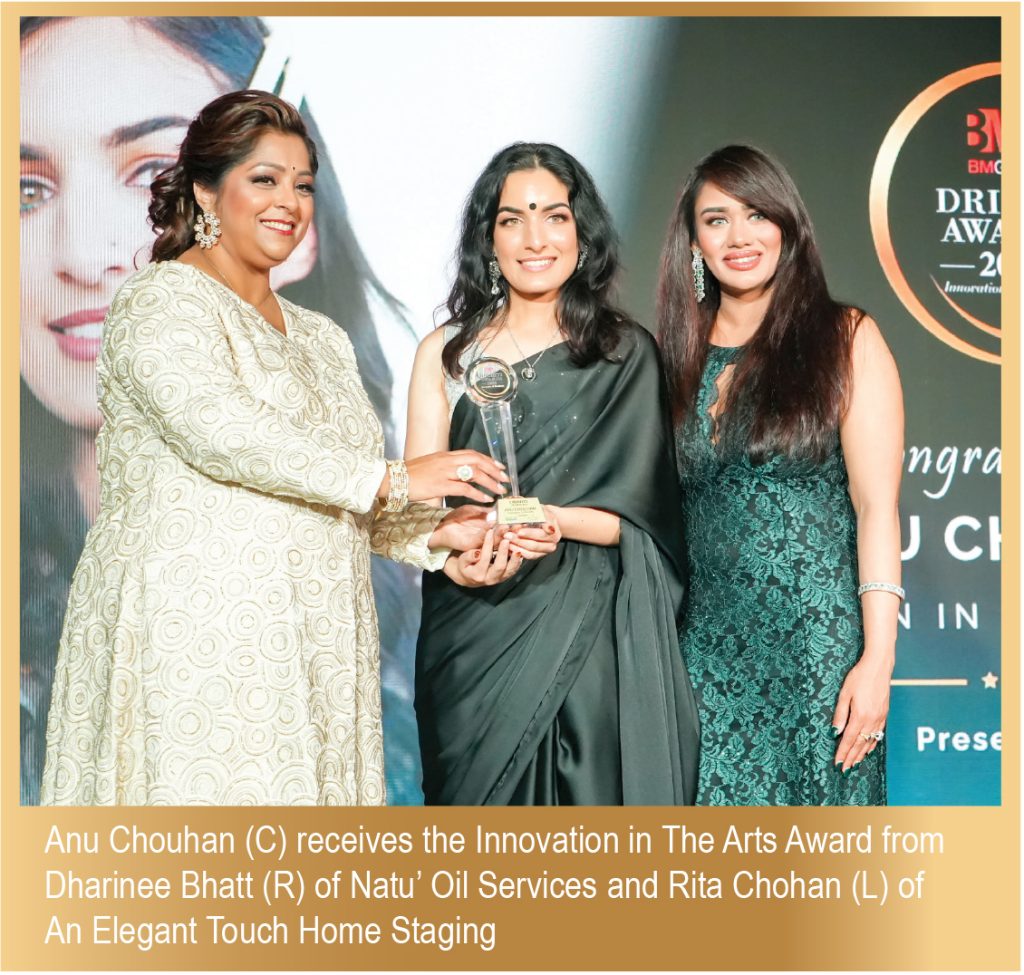 Outstanding Athlete Award – Jessy Sahota
Jessy Sahota is a two-sport athlete winner in national & International competitions in Wrestling & Kabaddi. He also won double Gold in Holland in The World Police & Fire Championships for Heavyweight Wrestling. Currently a police officer at the Delta Police Department, he was named as one of the top 40 Police officers Under 40 in the world by the (IACP) International Association of Chiefs of Police in Texas, USA. He also volunteers to coach two high school Wrestling teams who have been the reigning provincial Champions for the past 4 years. Since 2009, Jessy has volunteered with at-risk youth through the Yo-Bro Yo-Girl Youth Initiative.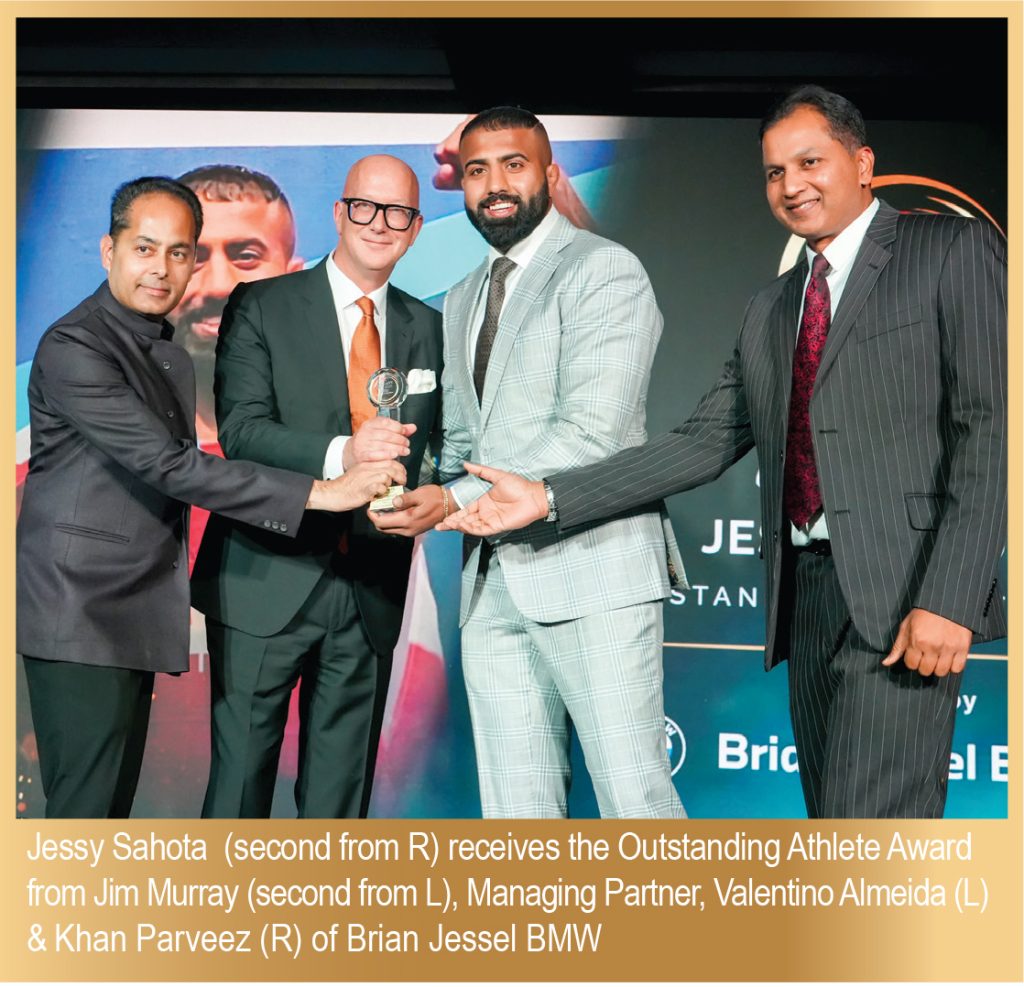 Award For Generosity – Amarjit Singh Dhadwar
The founder of A1 Sports, Amarjit Singh Dhadwar, came to Canada in 1994. While working in several trades, his passion for giving back to the community became an aching need. He has volunteered in over 12 organizations and made an enormous difference. His volunteering became a joy while receiving immense value by meeting people and learning something new. He has supported many communities' social and youth initiatives, volunteered for more than 10,000 hours, and donated thousands of dollars from his pocket. The community loves him and considers him a true hero for his devotion and service to others.