BY J.M.LEE
For entrepreneur and philanthropist Bushra Ahsan, the belief in her dreams has been her guiding light. She arrived in Canada from Lahore, Pakistan at age 15. She began her entrepreneurial journey with her husband at age 23 with only $500 as their startup capital. Now, she is the owner and founder of SWB Freights Inc, Awan Transport LLC, and a third provincially registered company specializing in logistics.
Bushra is the Secretary-General for the Pakistani Women Canadian Society (PCWS), supports The Citizens Foundation (Canada) that runs welfare education programs for underprivileged children in Pakistan, works in partnership with the Pakistan Consulate in Vancouver, and serves on the Board for Canadian Pakistani Trade Council. This year, she was elected as the Woman Secretary-General BC by the Canada wing of Pakistan's ruling party Pakistan Tehreek-e-Insaf. She also holds various positions with local festivals such as VISAFF, Pakistan Festival Vancouver, and Vancouver South Asian Fashion Week.
Bushra lives in White Rock, BC, with her husband Ahsan, daughters Sophia and Laraib, and son Haroon.
Drishti Magazine delves deeper into Bushra's world with this Q&A, exploring her choices, vision and road to success: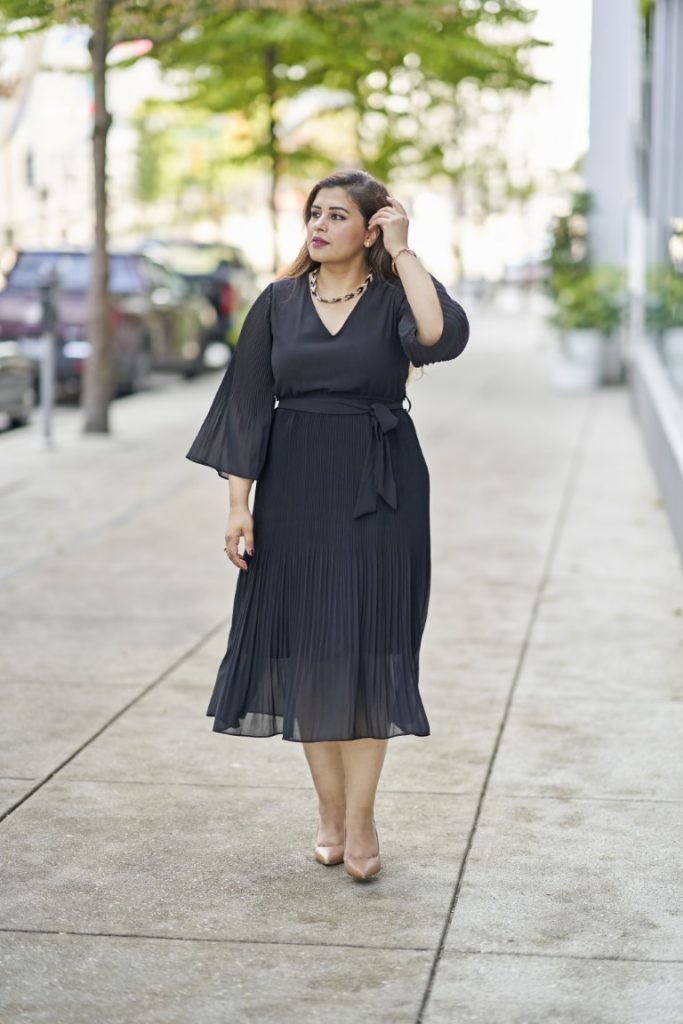 Tell us about the journey that led you to be the leader you are today
My journey was as ordinary as it was unique. Having gotten married young, I knew I had to figure out a way to sustain a comfortable household and I knew I didn't want to work for someone else. For that as my motivation and guide, I followed a lead that unfolded a lot of opportunities for me in the world of logistics and transportation.  After a lot of hard work, tenacity, and devotion, it got me to where I am today.
What life lessons would you share with women who want to become leaders in their communities? Who inspires you?
The biggest lesson — follow your passion. Don't be afraid to hear, 'NO.' Don't be scared to fall. You can be anything you put your mind to. I know this sounds cliche but it is the most honest statement you will ever hear for a recipe of success.  My true inspirations are the group of women I work with at the Pakistani Canadian Society.
What has been the most vulnerable moment of your life or in your career?
My journey is filled with highs and lows. The most vulnerable moment was when I was just starting off my business, and my whole life suddenly changed when my then one-year-old son was diagnosed with liver cancer. I had to put everything aside in terms of schooling and business and give him my all. That was the hardest time for me emotionally, but it made me the woman I am today.
What's the most significant risk you've taken in life? What helped you build confidence?
I have always been a confident person; I had faith in myself and didn't care about what others thought of me. Confidence is the most valuable attribute a person can carry.  Staying true to myself helped me stay confident.  In terms of risk, I am yet to take my most significant risk, for me it hasn't happened yet!
You're a very vibrant and bold woman. How did you develop your leadership skills and confidence?
I believe that one is born with leadership skills. You harness those skills and tweak them to suit your personality. But confidence and leadership are inborn. Also, boldness and confidence go hand in hand.
What are some strategies that can help women achieve a more prominent role in their organizations? 
By believing in themselves, in their abilities to do as good as a male counterpart in a leadership role, if not better. Take risks! That's what sets men apart from women. Women like to stay safe for the most part. Take risks, ask for what's yours, don't wait for others to give it to you.
Do you think a combination of courage, risk-taking, resilience, and managing ambiguity—are emerging as key to the success of women as leaders in an organization?
Absolutely! And compassion is the fifth element. Compassion is what sets us apart from others. We really care, connect with people, and are willing to go the extra mile when it matters.
Women harness the power of experts and teams. As a leader, how do you set the tone for the team?
They harness the power by inspiring the team to do their best. Show by doing, and not by just saying it. The same is true for our children. It motivates me to set an example for my girls and my son too.
How do you balance work and life responsibilities?
Everyone will eventually find their balance. In the beginning, it was hard with younger children. Now that they are a little older, I try to do my work when my children are at school, and I am mostly home when they come back from school. I spend the rest of my day cooking for them, taking them to their after-school activities, and just being a mom.
What really helps me is to start my day quite early, so I have self-reflection/'me' time to set the right tone for the rest of the day.
What advice would you give to the younger generation of women?
Be you! Follow real people and look up to the people who are making a real difference in the world, such as humanitarians, philanthropists, and business owners — who have faced hardships and succeeded in their industry! Find the real You!
Her achievements, Bushra believes, are a testament to her resilience, faith in God, and support from her family. "Behind every success, there are those who stand by you," she concludes.