Drishti Magazine is committed to informing its readership of great organizations and initiatives that are doing valuable work in the community. The Abilitas Foundation is one such organization doing excellent work for handicapped adults and their families.
The Abilitas Foundation was founded in 2008, with the goal of creating accessible respite opportunities for people living with disabilities and their families. Foundation member John Glazema, a father of three children and grandfather to three grandchildren, saw that there was a real need for a place where disabled community members could go to enjoy a few days of quality time with families and caregivers.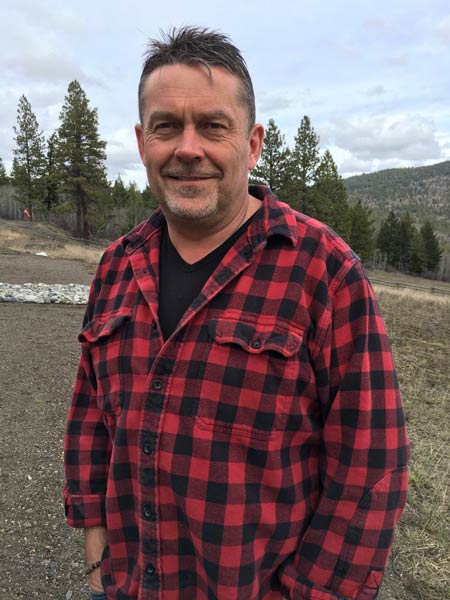 John and Wendy Glazema and their family donated land, a 10-acre parcel, and put a board together on independent business and community members that could help make the vision a reality. Through their direction, Abilitas went to the surrounding community and raised enough funds to build a facility that offers youth and adults (ages 15 and up) with a disability a place to rest, recharge, and reconnect with their loved ones. "There aren't many opportunities for adults with disabilities to enjoy staying in a tranquil, peaceful setting, John explains. "Those of us without disabilities, we often, because we don't face the same kinds of barriers, take such opportunities for granted."
The Cold Water Ranch Lodge is a 10000 square foot lodge that is scenically located 20 minutes west of Merritt, near the Coldwater River. Every room is fully equipped with a lift or accessible features so that guests in wheelchairs can transfer safely from their wheelchairs to the bed or from the chair into the shower. It features low counters, again meaning it is accessible to anyone in a wheelchair.
The Ranch is meant to be a place where families can interact in a non-hospital setting, one that is very tranquil and peaceful. There is a lake nearby, and several animals – including horses, cows, deer, bears and even yaks – call the area their home.
Amazingly, the Cold Water Ranch Lodge welcomes families that have a loved one with a disability at no charge. Guests come with their own caregivers, bring their food, and bring any medications they may need. They can stay for up to four days. Abilitas can ensure the Ranch is sustainable financially by keeping costs down and securing financial support from community and business members. In the downtime, the lodge is also available for rent by corporate and other groups to help pay for the maintenance and operations of the lodge.
The Foundation honors its donors by keeping costs low so that it maintains its mission of creating physically and financially accessible respite opportunities for people living with disabilities and their loved ones. The Foundation wants to continue this mission by increasing the amenities it offers to its guests free-of-charge. This includes finishing off the Ranch's bottom floor (and thus nearly doubling the Ranch's capacity), and creating a controlled multisensory room that can create a stimulating environment for those living with developmental disabilities, autism, dementia or brain injury.
To make sure that those who need it most can use the lodge, the Abilitas Foundation asks individuals with a disability (or their caretaker) to complete their Booking Eligibility Form. This form is used to determine who may stay at the lodge at no charge. Those who qualify to stay at the lodge can make a respite booking. The person holding the booking is allowed to bring up to 6 loved ones (including a respite worker, if desired).
John Glazema and his family and the Abilitas Foundation Board have demonstrated a commitment to supporting disabled adults, their caregivers, and their families. He also suggests youth should consider how also to give back to their community. "I do believe in encouraging young leaders in the community to embrace not only financial goals for themselves," he explains, "but to also help the community whenever they can."
Donations can also be made to support Abilitas' important mission, by sending a cheque (payable to Abilitas Foundation) to 200 – 2296 McCallum Road, Abbotsford BC, V2S 3P4. The Abilitas Foundation is a registered charity and will issue a tax receipt your donation. Donations can also be made online. Donations – as well as bookings – can be done via the website:abilitasfoundation.org   General comments or inquiries can also be made by calling 604-556-0681.