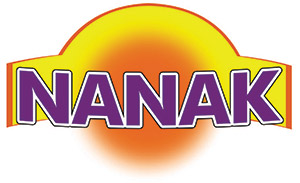 AK aka AMAZING HOSTS A LIVE COMEDY SKIT &
MUSICAL PERFORMANCES
IN SUPPORT OF THE BOYS & GIRLS CLUB of BC
SUNDAY DECEMBER 8TH, 5:30 TO 7:30PM
at North Delta Secondary School Theatre
11447 82nd Ave, Delta, B.C.
AN EVENT OF COMEDY, MUSIC, AND CARING
Amandeep Kang, "AK Aka Amazing" showcases a live skit and video release to raise awareness on bullying.  Joining him will be a local group of young talented men and women: Sunee D, Arkie Kandola, Jag Arneja, RS Chauhan, Bhavneet Toor, Erika Picardo, Kirti Arneja, & Munika Malli.
This event is an opportunity for everyone in the community to come together as one, empowering us all to embrace both individuality and uniqueness.  Let's stand up against physical, social, emotional, and cyber bullying at home, at school, and in the work place.
This charitable event is proud to support the local Boys & Girls Club of BC.  Primarily sponsored by Raj Arneja – Director of Philanthropy for Nanak Foods Inc. and co-producer for this event.  We welcome all individuals and organizations to help create further awareness of this issue.
Tickets for the event are $10. Tickets available online at clevertickets.ca. Also available at Kamal's Video Palace & RedFM Office.
Open seating. Doors open at 5PM. 
About AK AKA Amazing
Amandeep Kang is a Canadian You Tuber and an admired online personality. Best known as his stage name, "AK Aka Amazing," he is internationally recognized by South Asians due to the popularity of his comedic videos. His most popular video series, "Living In a Brown Fam" portrays the day-to-day lives of typical South Asian families, reaching over seven millions views online.
Kang, a resident of Rexdale, Ontario grew up as a shy, reserved child who occupied most of his time playing video games and soccer with friends. He always had a witty sense of humour that soon transformed into a first YouTube video in 2009. He quickly became an Internet sensation. While taking digital media in University, Kang grew to realize his talent in editing videos and capturing people's attention with these great visuals and his hilarity. His fan base increased rapidly and so did the request for more videos.  Over the past couple of years, Kang has had the opportunity to travel all over North America for gigs and has hosted many events along the way. His next step is to take his videos from YouTube, to live skits and stand up comedy, hoping to perform city to city. Kang is also working towards releasing his own online TV show where different series of his well-known videos will be streamed for the World Wide Web.
Along with acting, Kang has a passion for music and his latest rap entitled "Panjab," is a meaningful piece describing the struggles and challenges many South Asians continuously face. Kang hopes to take all of what he has accomplished to the big screen one day and direct his own films. Until then, he continues to share his passion for art with children and adults all over the world. Through compassion and the desire to create a positive impact, his dedication to help others is truly admired.
About Boys & Girls Clubs of South Coast BC
At Boys and Girls Clubs (BGC), we believe that every kid is amazing.  And we know that by seeing and hearing them, they'll believe it, too!  That is why, for over 75 years, BGC has been giving children and youth what they deserve: a place to belong when they aren't at home or at school.  To kids, their Club feels like a place where they can hang out with their friends, and make new ones!  But it's so much more.  It's a safe place that provides them with three of the things they need most: a sense of belonging, a sense of success, and positive relationships.  That happens through a wide range of activities that are not only of interest to kids, but that are good for them too: sports, homework help, safe access to the online world, arts, crafts, and of course, sharing meals.
Annually, we serve 12,000 children, youth, and families – and no one is ever turned away due to an inability to pay.  No one.  Please visit www.bgcbc.ca for a full list of programs and services.