AMIT SONDHI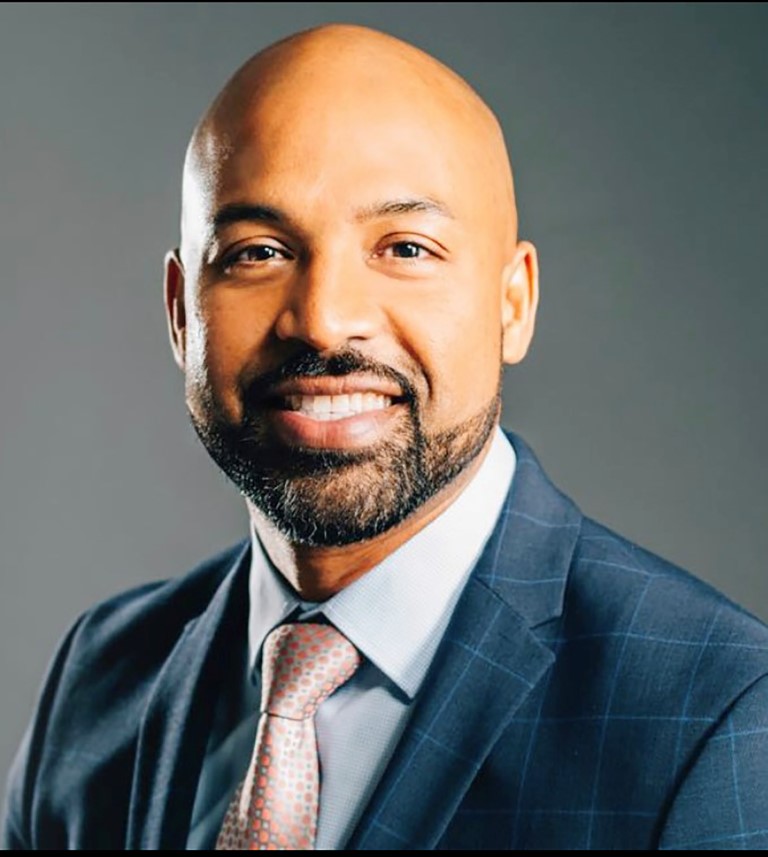 Over a decade, Amit Sondhi served families to secure their financial future under the umbrella of the WFG. An Executive Vice chairman with WFG, he is an enthusiastic and passionate expert with over 13 years of experience in the financial service industry. A Civil Engineer, Amit came to Canada as an international student and managed a construction business for over 6 years. In 2008, he switched to financial services, becoming a successful entrepreneur. Like most immigrants, he wanted to build a solid future for his family and is successfully working towards that goal with dedication and integrity.
AMARJIT SINGH DHILLON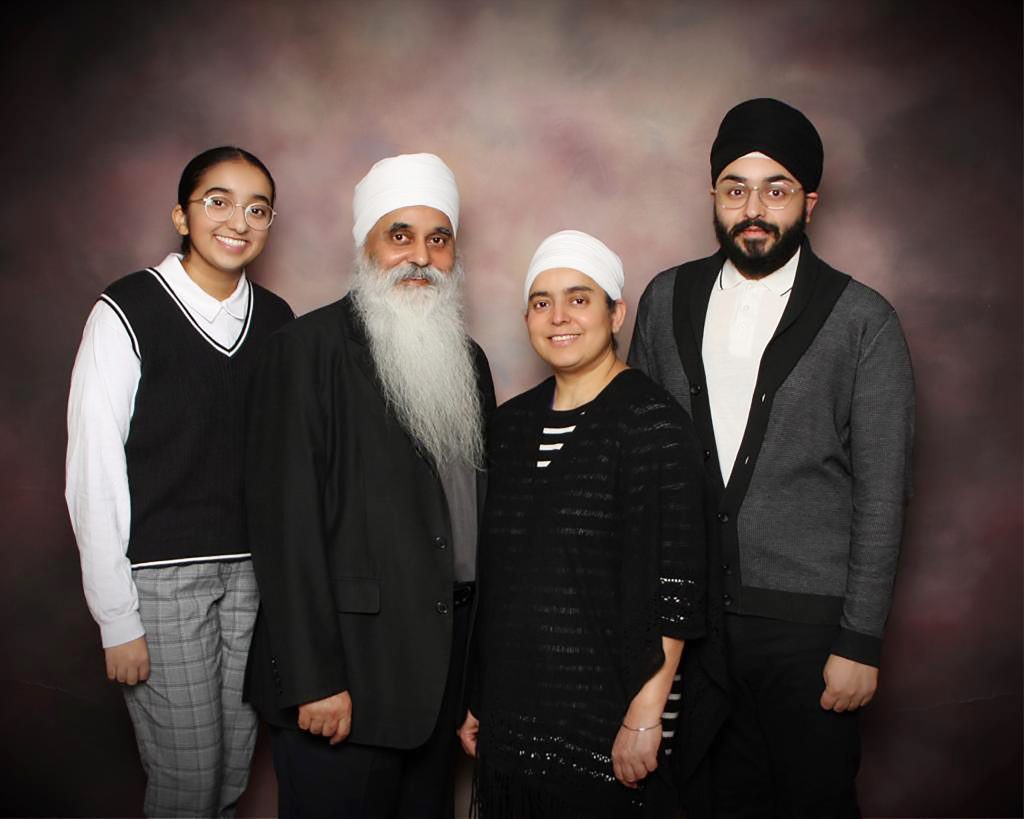 Amarjit came to Canada from Chandigarh in 1988 as a Ph.D. student in Mathematics. After 13 years as a Professor of Mathematics and 10 years as a computer software engineer, he joined WFG in 2003. After obtaining his license in 2004, he went full-time in 2005. Amarjit plays a vital role in helping families towards financial independence by providing mentorship. He has traveled to Paris, Italy, Greece, Hawaii, Tahiti, the Cayman Islands, China, Vietnam, Cambodia, Spain, Thailand, and Portugal. He continues to provide Financial Literacy Campaigns to many families across the United States and Canada.
KULJINDER HAYRE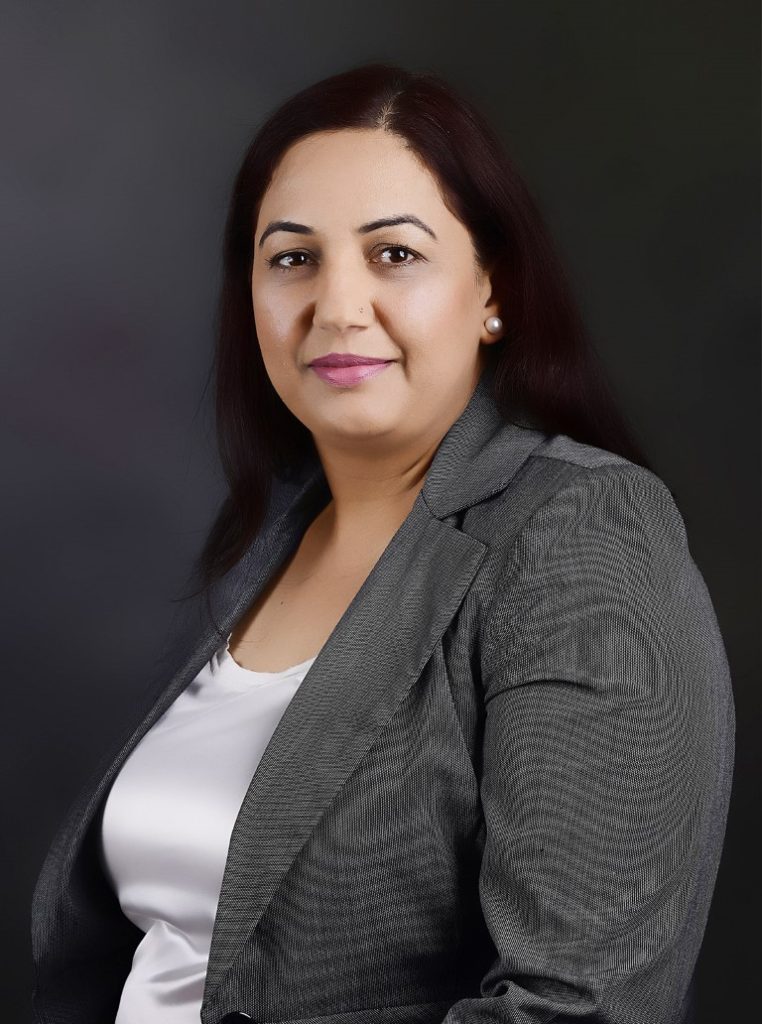 Becoming the team's first female Executive Marketing Director was a massive accomplishment for Kuljinder. She immigrated to Canada in 1995 and worked as a housekeeper in the hospitality industry. Later in life, her kids became her priority. She decided to be a stay-at-home mom for the sake of her children. But when the opportunity of WFG came to her in 2010, she became excited to be part of this fantastic set-up. She joined WFG, completely trusting its unique opportunity. Starting her own business gave her the flexibility to continue taking care of her kids while being able to start her journey to financial freedom.
ARTI CHAWLA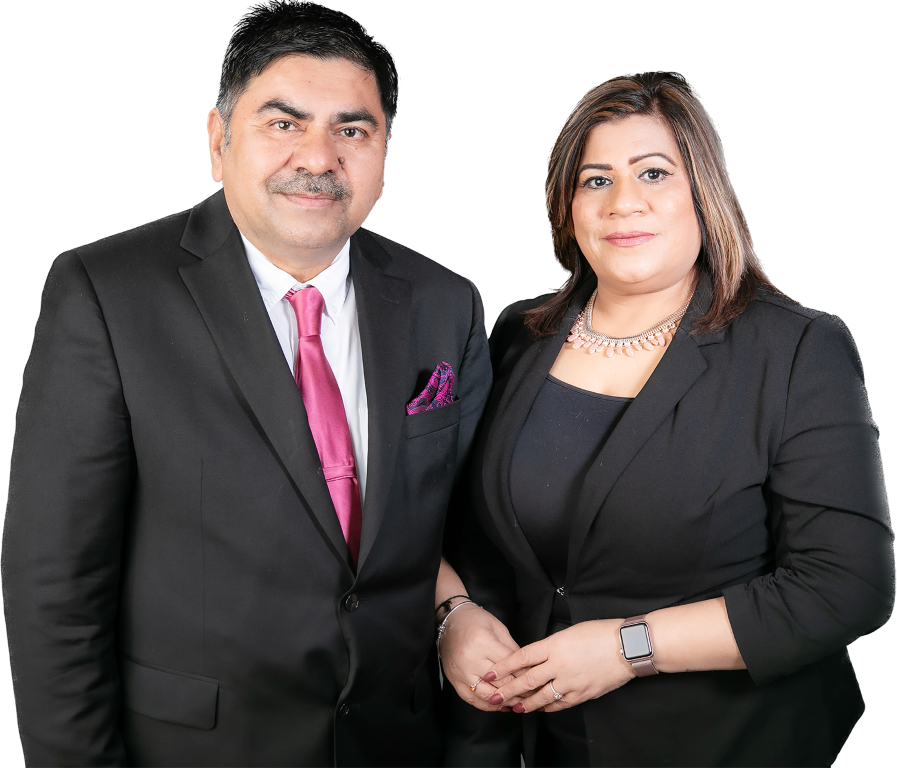 With her husband and two sons, Arti moved to Canada 20 years ago and ended up in Real Estate. She became a top agent two years ago and earned a decent income. But when she was introduced to WFG, a mindset of getting more knowledge about finance was instilled in her. Still, she understood that time, money, and freedom spell WFG. Taking care of growing kids and real estate, Arti started building WFG as her family's future. Challenges were there, but the future dream was more important. In 2018, she quit real estate and went full-time at WFG.
KIRAN DHANUTA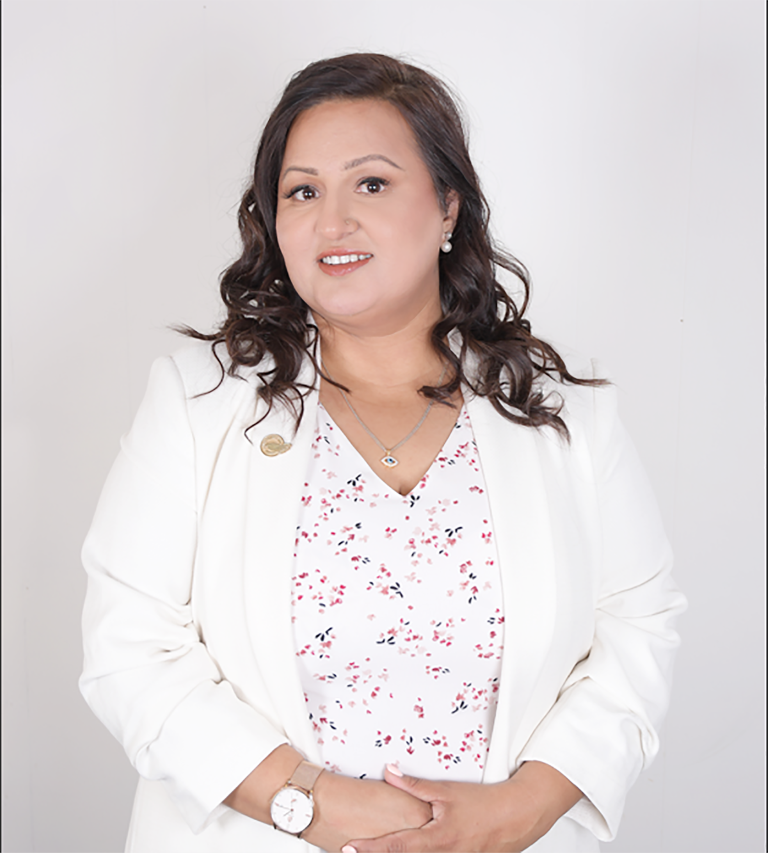 Kiran worked at Starbucks and Tim Hortons for ten years. She worked two jobs for 5-6 years and never made more than $30,000 per annum. Her husband and other family members were unsupportive when she started this business. She stayed mentally tough and kept doing what was required to succeed in WFG. It was challenging to deal with a little family support, but she did not give up. She doesn't want to live an average life, and WFG made it possible. She's thankful to her mentors and teammates who were always there with her.
HARPREET BHULLAR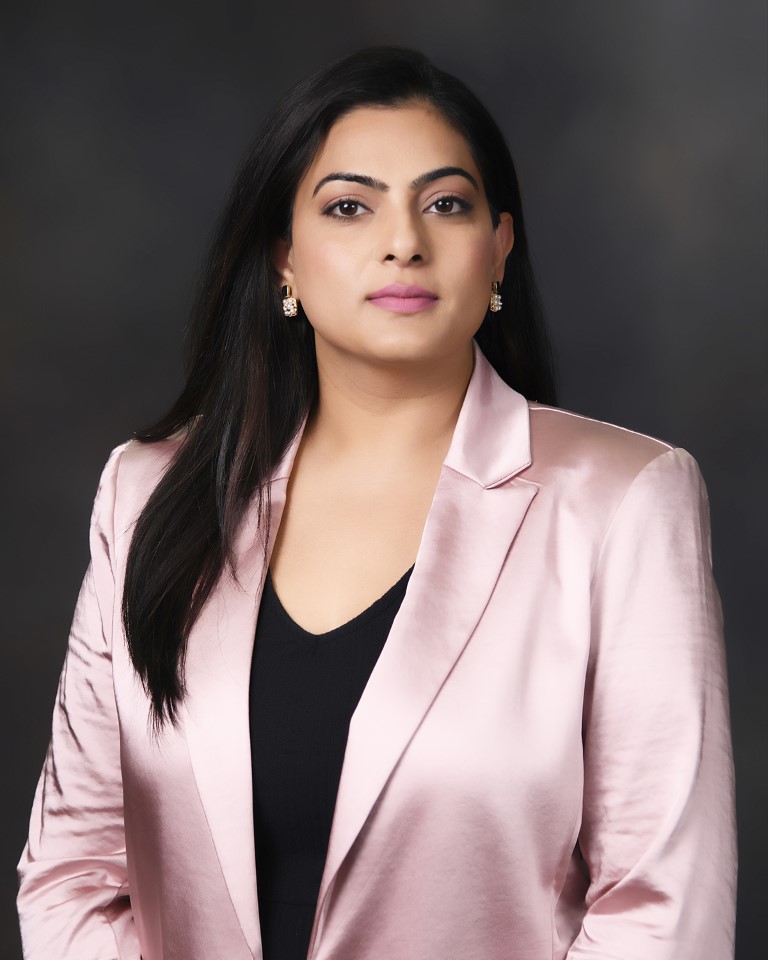 Born in Amritsar, Punjab, Harpreet completed her IT and moved to Canada in 2004. She worked with central banks like JP Morgan Chase and Shaw communication for many years, then joined WFG in 2016, an excellent decision to build her financial future and help many families and businesses improve their future. A mother to two champions who are ready to be influential leaders, She's ever so thankful to her partner, who always believed in her from the day they met up to this day and always wants her to do what feels suitable for her.
RANJIT KAUR GARCHA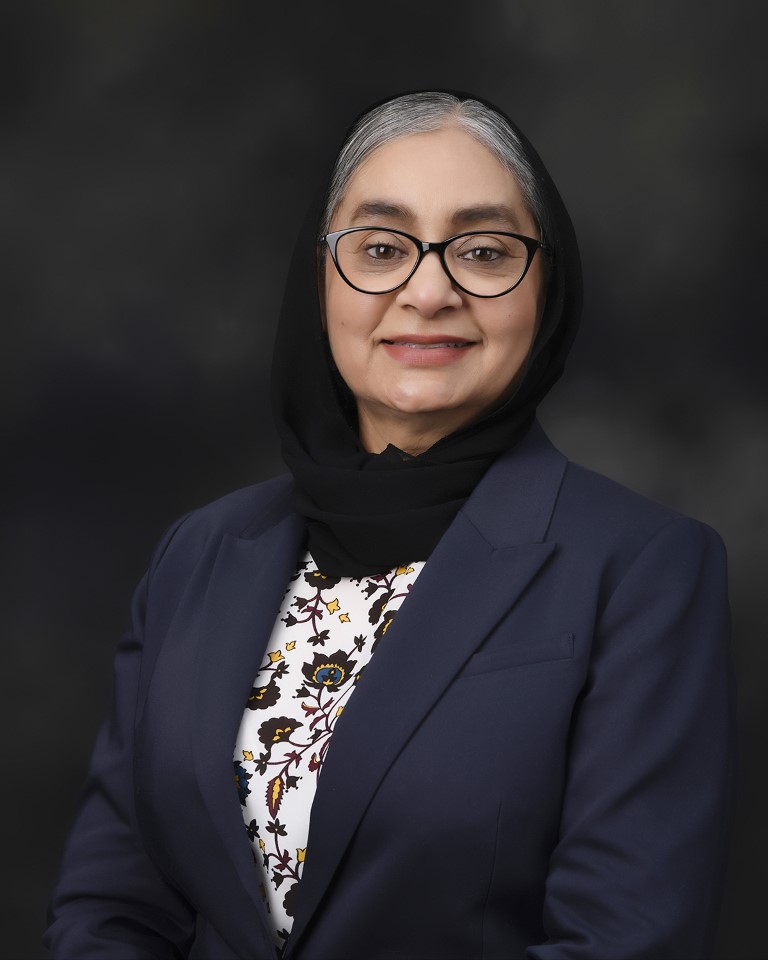 Ranjit was born in India and grew up in a middle-class family. She graduated from the University of the Fraser Valley with a degree in Early Childhood Education. For 18 years, Ranjit worked with a Non-Profit Organization in Surrey. At 46, she was introduced to WFG. She jumped into full-time with WFG in 2015. But it wasn't easy. She was tempted to give up. But WFG would not only help her build her own business, but they also helped fulfill her entrepreneurship. Along with her husband and two sons, Ranjit continues to build a legacy for her coming generations while also helping others to strive and achieve the same.
GURCHARAN KAUR DHALIWAL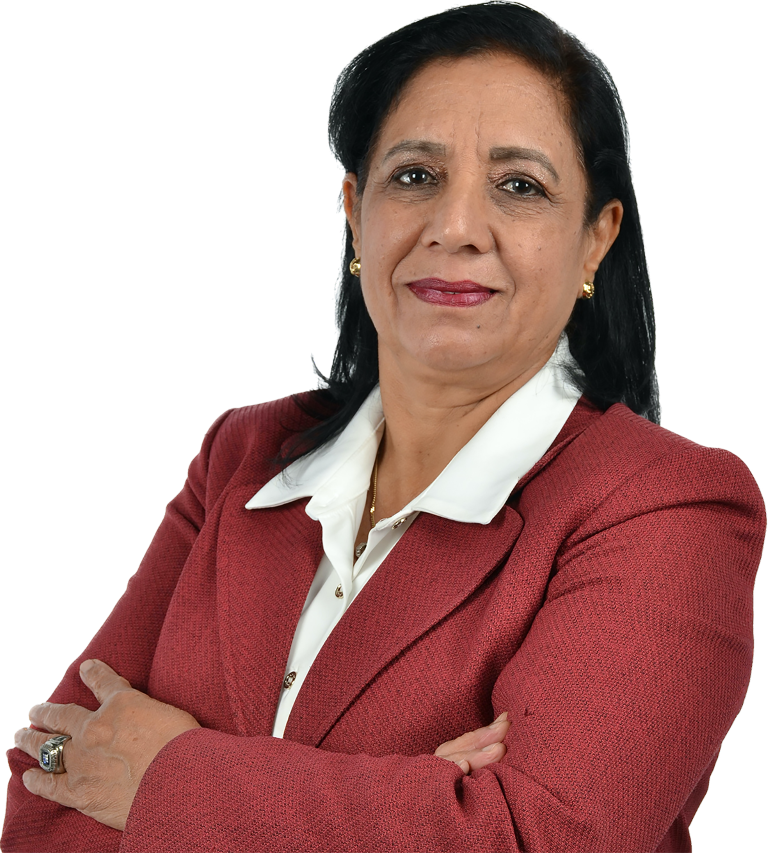 Gurcharan was born in Punjab. In 1992 Gurcharan immigrated to Toronto, Canada. She worked in a factory for three years. Marrying Gurmail in 1994, Gurcharan re-entered the workforce as an activity nurse in 2005. But she lost time with her children and was compensated $50,000 a year. Her early days with WFG were tough. For the first two years, she saw little fruit. But she attended training and conventions and found herself gaining momentum. In 2015 Gurcharan became a Marketing Director, making $50,000. In 2016, as a Senior Marketing Director, she doubled this income to $100,000. Currently, she is making over $250,000 a year.
RUCHI SHARMA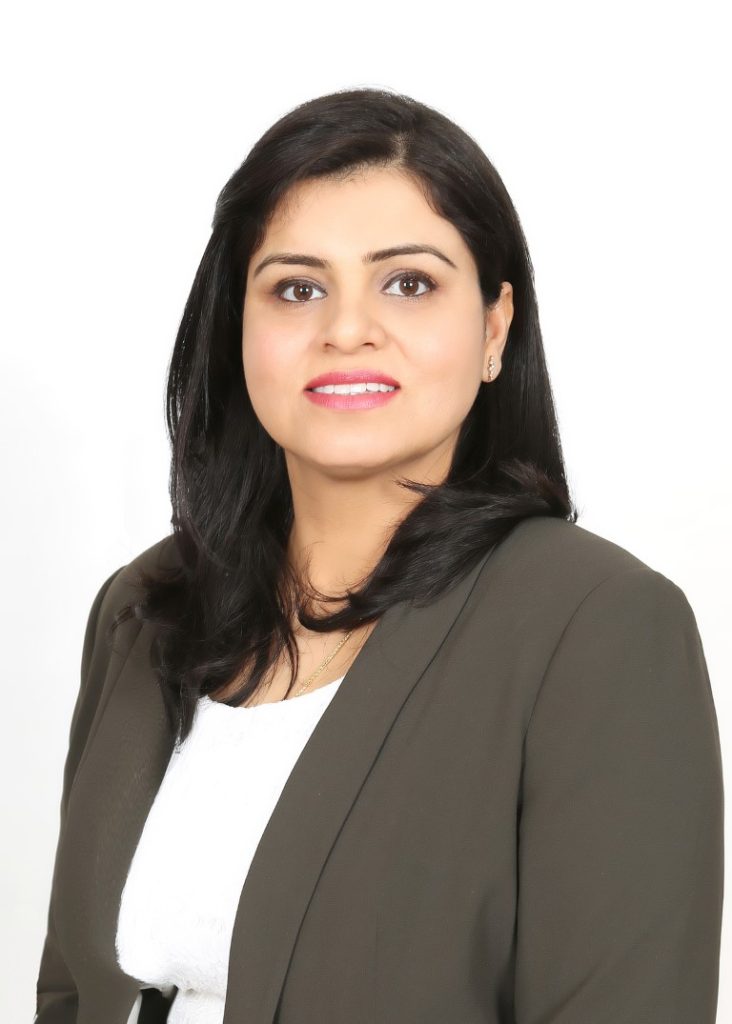 Ruchi was born in Punjab and immigrated to Canada in February 1999. After completing her Office Administration from Humber College in 2003, she did many odd jobs. With her husband and 3 lovely children, they both worked hard to keep their family afloat. Then, 11 years ago, they were introduced to WFG. During these years with WFG they have been through many tough times when a severe health challenge came in 2022. But because of WFG's leadership and team, they survived when WFG paid Ruchi a passive income in six figures, an active dream income for many. WFG is a blessing in their life.
HANSA DESAI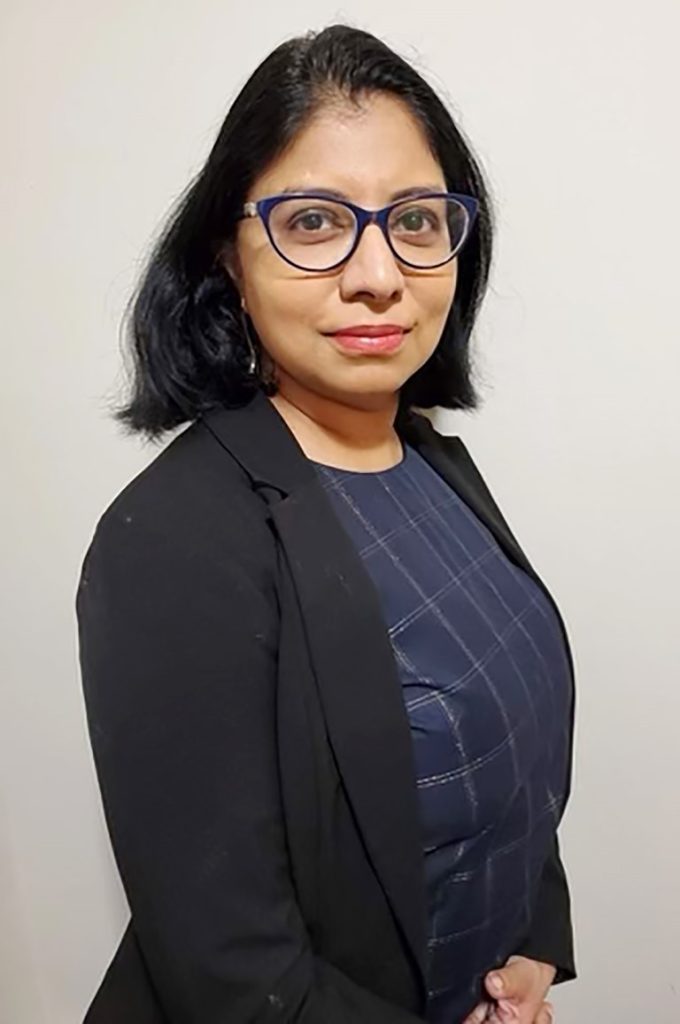 Hansa came to Canada in 2009 as an international student, achieving her pharmacist license in 2013. She was introduced to WFG in 2018 and became licensed in April 2019. She's helping clients across Canada as well as the USA. WFG has been a blessing to her family as it brings her and her associates more time and financial freedom. WFG is allowing her as a woman to grow as a leader while caring for her two under-aged boys. She and her husband Maulik will always be grateful for the fantastic platform that WFG helps everyone to achieve success.
GURDIP KAUR PARHAR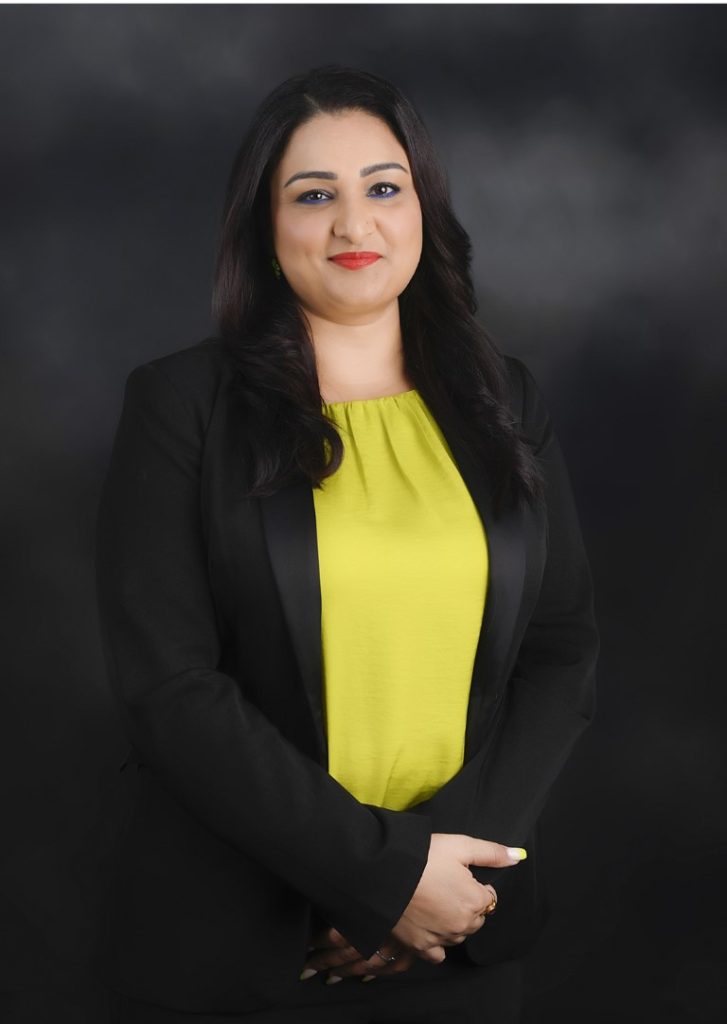 Gurdip Kaur Parhar married and moved to Canada in 1998. In 2002 she became a single mother with a 3-year-old son, Puneet. Having no extended family in Canada has been arduous, so her mother joined her in 2015. Gurdip started working in a greenhouse, picking tomatoes and cucumbers. Her last job was driving a taxi for almost 9 years. In 2018 she started with WFG, and her journey has been incredible. She would not say it was easy, but nevertheless a phenomenal journey. She built a great team and now makes $200,000 per year. She feels so blessed to be part of WFG.
SUNIL BHATNAGAR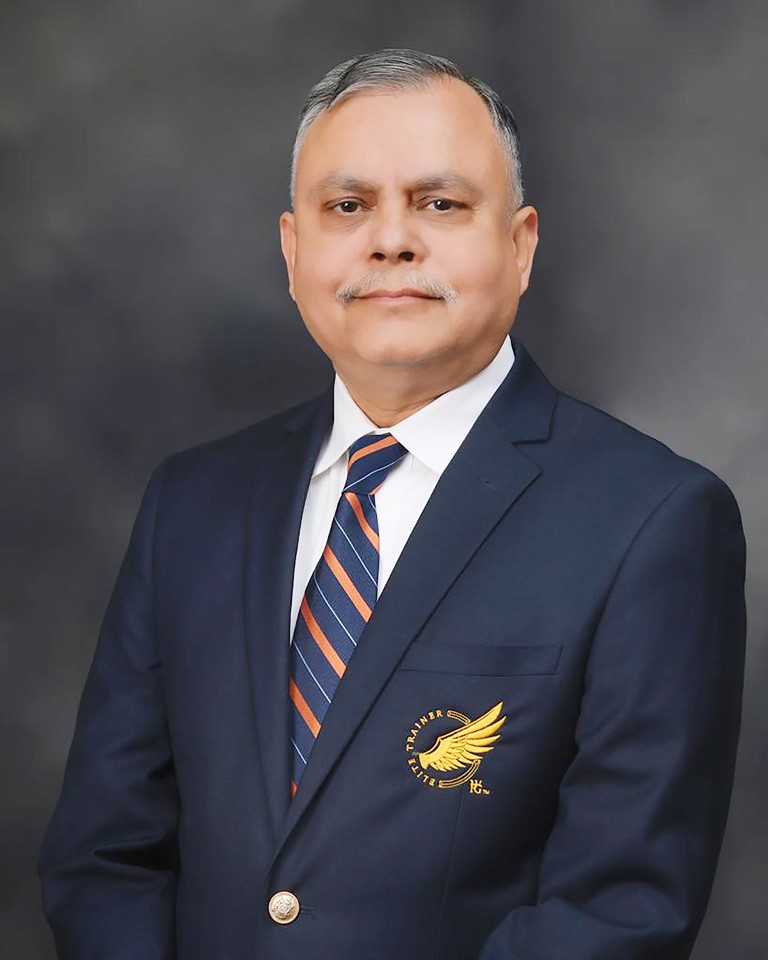 Born in India, Sunil has a Master's in Economics. He worked in Kenya for a few years before moving to Canada in 2005 with his sons, Sam and Sid, and wife, Ranjna. He worked with Nutek Doors and continued in various jobs. In 2006 he heard of WFG and, since then, has yet to look back. Today, his brokerage team has multiple offices in Surrey, Abbotsford, Mission, Edmonton, and Calgary. And the real backbone of this entire journey is his wife, Ranjna. He is also indebted to his parents, teachers, and leaders of WFG for their blessed life.
PAWAN & SIMI BAJWA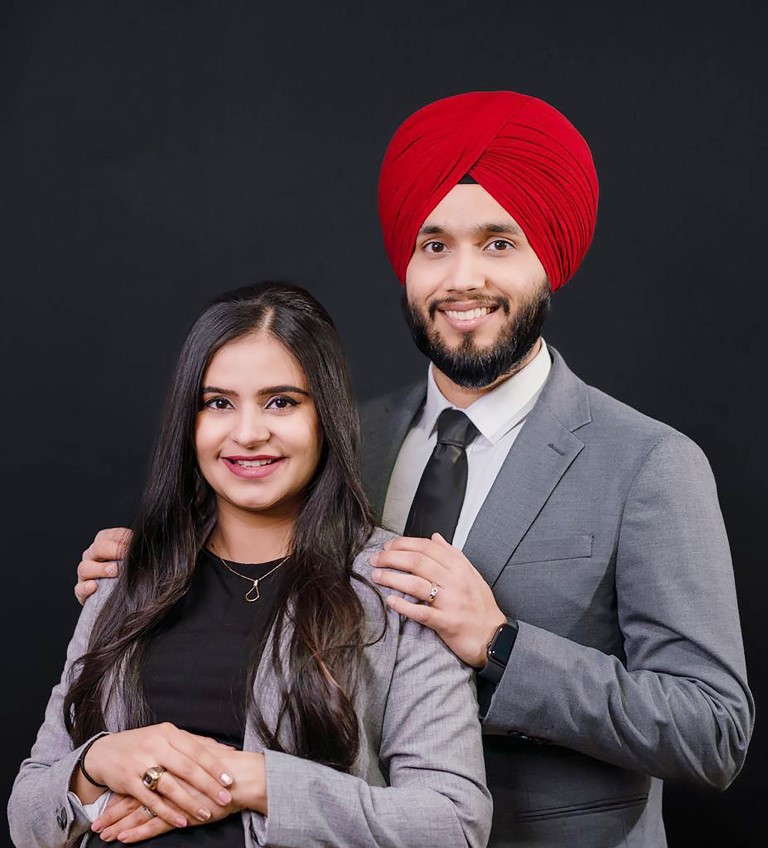 Pawan and Simi Bajwa started the business in the year 2018. Pawan had a 10-year corporate career in Marketing and Business Development in India before coming to WFG. Simi has a Master's in Pharmacy and a background in cancer research. After completing his MBA from UBC, Pawan graduated with an enormous debt of $80,000. Despite having a good job, he couldn't make ends meet. That's when he jumped into WFG, seeing this as a platform for ordinary people to create extraordinary success stories. Simi soon joined hands with him, and they both left their careers and made WFG their career of choice.
JASPREET & AMAN PANDHER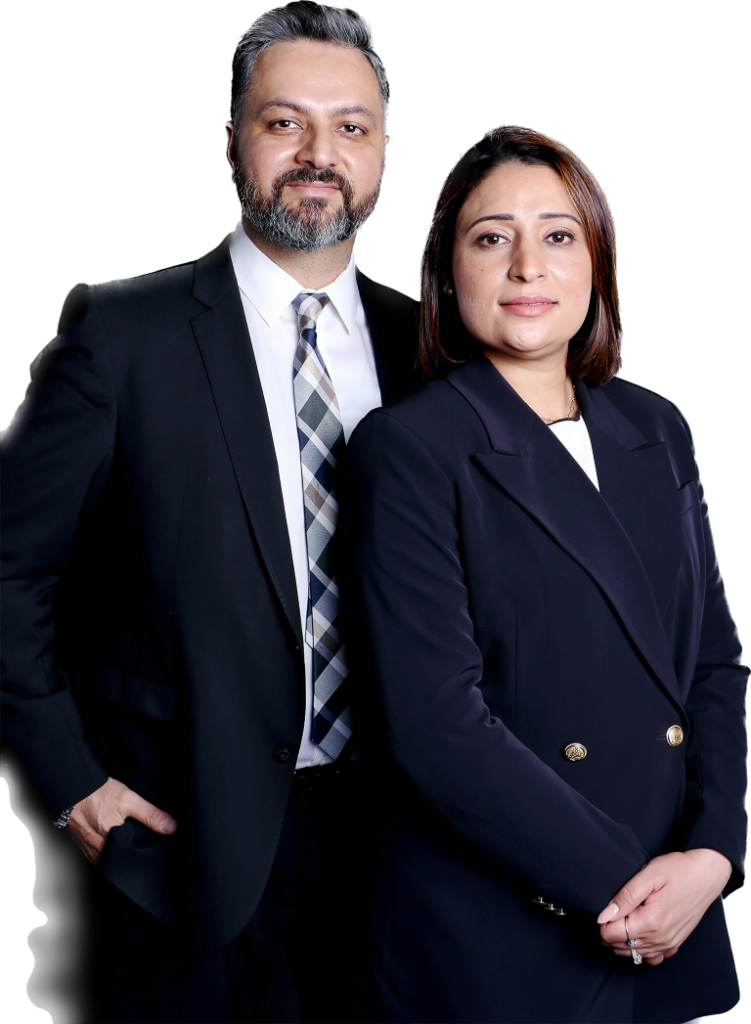 They both Came to Canada with big dreams but felt devastated when they got stuck in their menial jobs. Aman worked in factories, Jaspreet drove a truck, then as a Fire Safety Inspector, and even a part-time Realtor. The only time they could rest was to have less than 8-hour sleep. They felt like the characters in the classic movie Metropolis, where people were like working machines. Then WFG came to their rescue. It changed everything. Since 2015, they have never looked back. WFG gave them more than what was promised. They believe the best is yet to come.
TARUN BAJAJ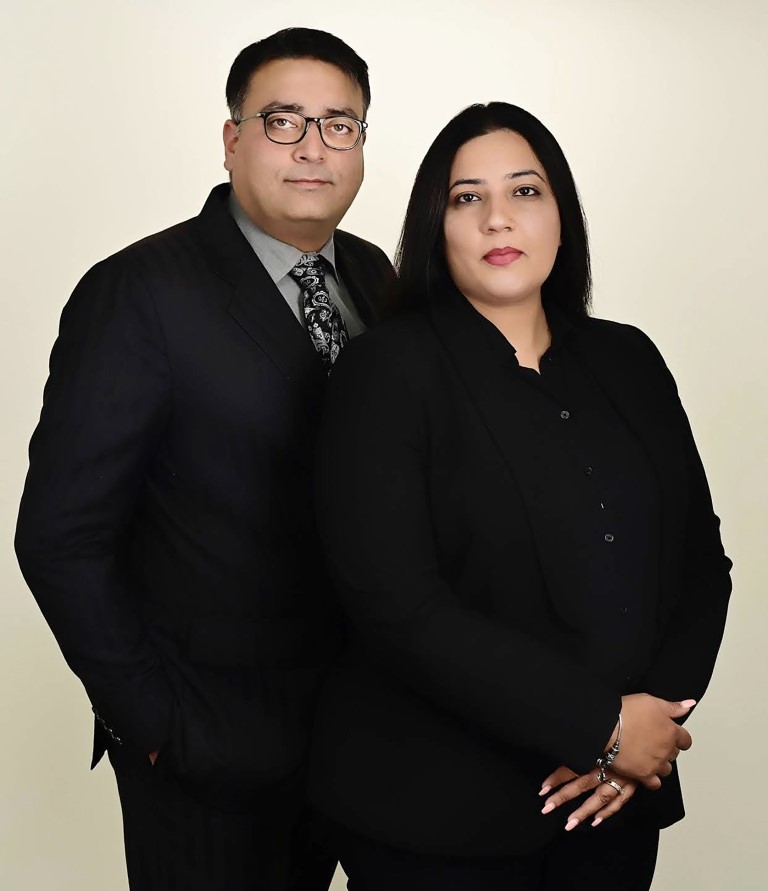 Born in a small town in Punjab, Tarun has a Bachelor's Degree in Commerce. He moved to the USA with significant North American Dreams, did odd jobs for 3 years, and ran a profitable business. In 2005, Tarun moved to Canada. He worked with Crown Corporation with Canada Post and a second full-time job with Security Services as a supervisor. When WFG came his way, Tarun's hope and dreams of getting his life back were fulfilled. With a mindset to understand the opportunity rather than listening to nay-sayers, WFG is the real McCoy to turn one's life for the better.
ROMAN KENDZERSKYY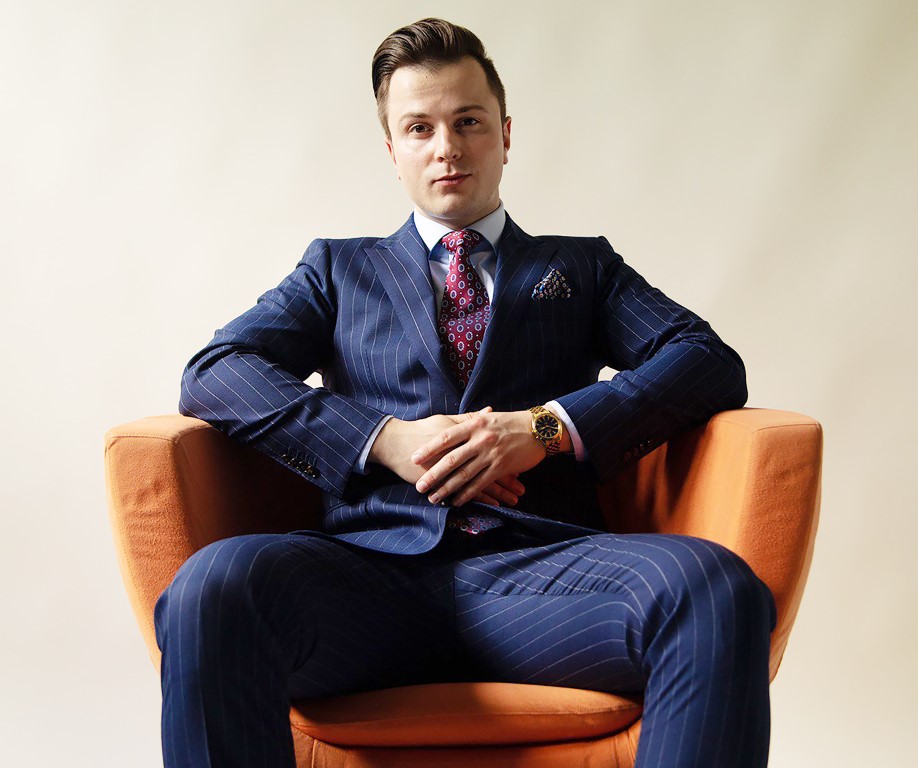 Roman moved to Canada from Ukraine in 2004 and had difficulty adjusting to his new environment. As a young adult, he ultimately became dependent on alcohol while struggling to find his purpose. After a few years of turmoil, Roman managed to find his strength and stabilized his life after a rehabilitation program. He found a job in the construction industry and made a career in it. But something was still missing. Then he found WFG, where a new door opened for him and led him to see the boundlessness of life. WFG does not discriminate, and he is forever grateful that it provided this opportunity to enhance his life and ultimately better the lives of others.
GAURAV & TRIPTA SOOD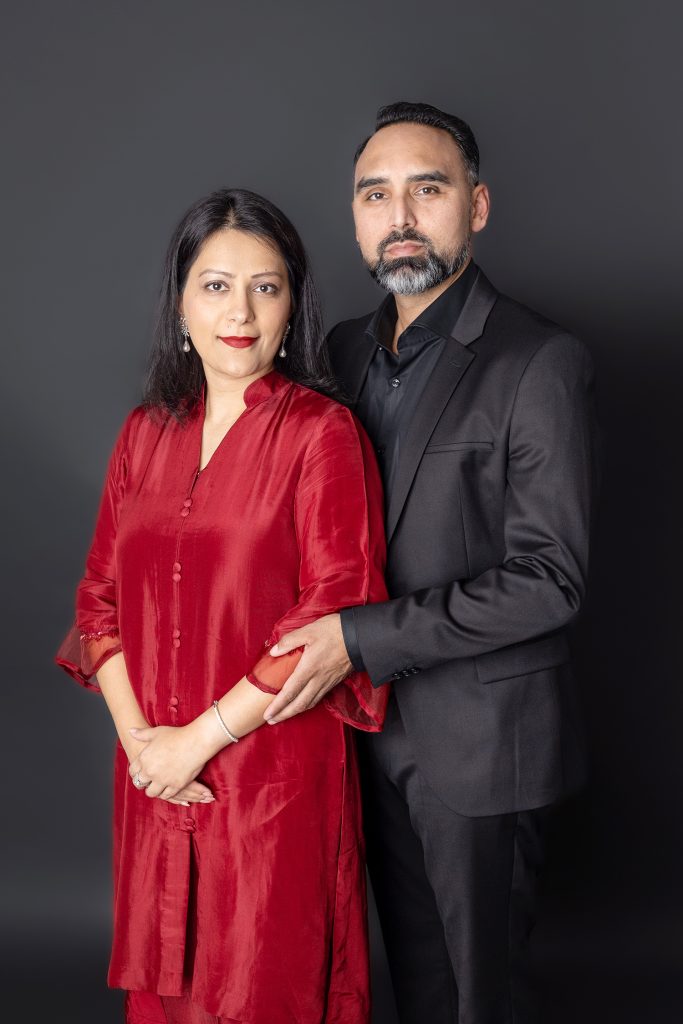 Gaurav and Tripta Sood moved from India to Canada in 2002. Gaurav has an Engineering (M.Eng., McGill) and Finance (MBA, UBC) background. He used to work with Gold Mines in BC and with the City of Vancouver. Tripta has a Business Administration background from BCIT. Despite their impressive educational backgrounds, their income must ensure a comfortable retirement package. WFG changed everything. They are working hand in hand as business and life partners, building a business in Canada and the United States. On their time off, they enjoy taking walks, watching movies, traveling, and spending time with their children.
GURPREET JHUTTY & WENCY NG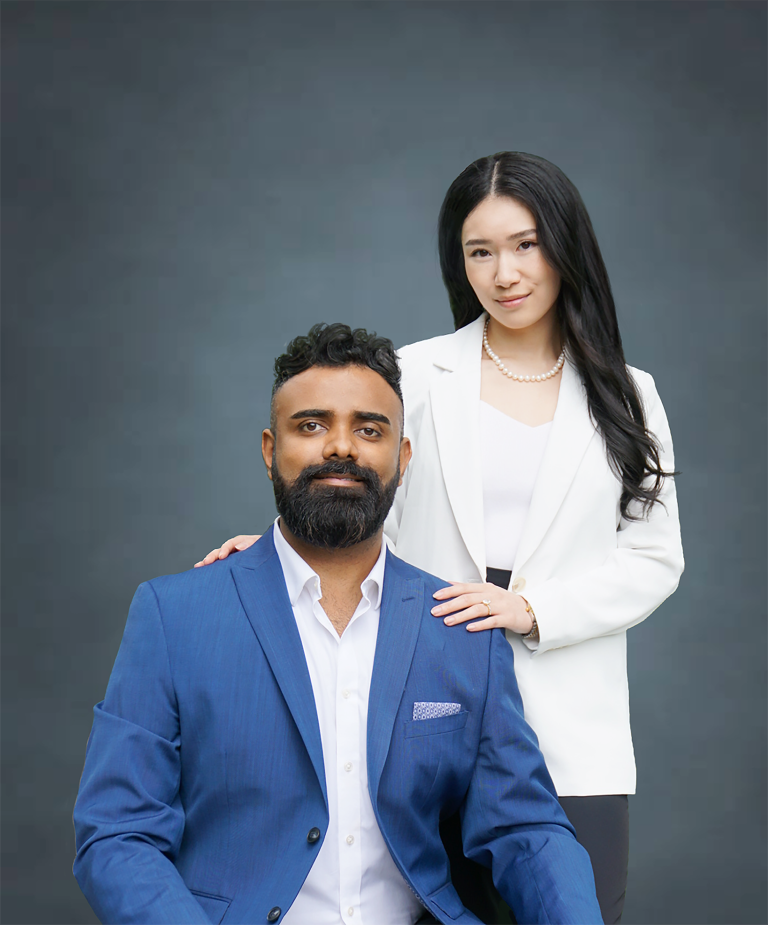 At 12, Gurpreet Jhutty had to step into his father's entrepreneurial shoes following his passing. His family had to give up his father's logistic business, proving difficult, rendering them without a stable income. His mother had to learn a new skill to provide for their family. In 2010, he came to Canada to study Hospitality Management at VCC. Then WFG made possible his journey in the financial industry. His partner, Wency Ng, who was pursuing a career in law enforcement, joined him full-time in building his business. They are grateful for this golden opportunity and will continue to expand their distribution in financial services.
NIKHIL MANHAS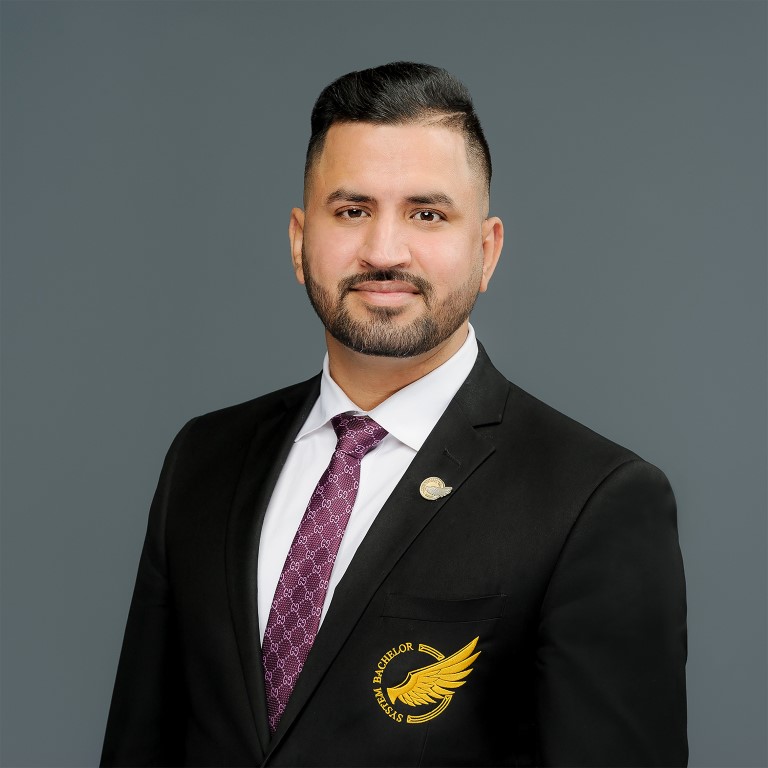 Nikhil came to Canada in 2016 as an international student to do his Masters in Mechanical Engineering. During his first 4 years in Canada, he worked as a Gas station attendant in Ottawa. After finding a job in the engineering industry, the WFG opportunity came to him but ignored it. But in 2019, when a good friend approached him, he was convinced and started with total commitment from day one. He resigned from his engineering job and never looked back. All the big dreams he had were fulfilled by this fantastic opportunity. He aimed to buy a house in 2025, but WFG made that possible in early 2022.
ADARSH CHAWLA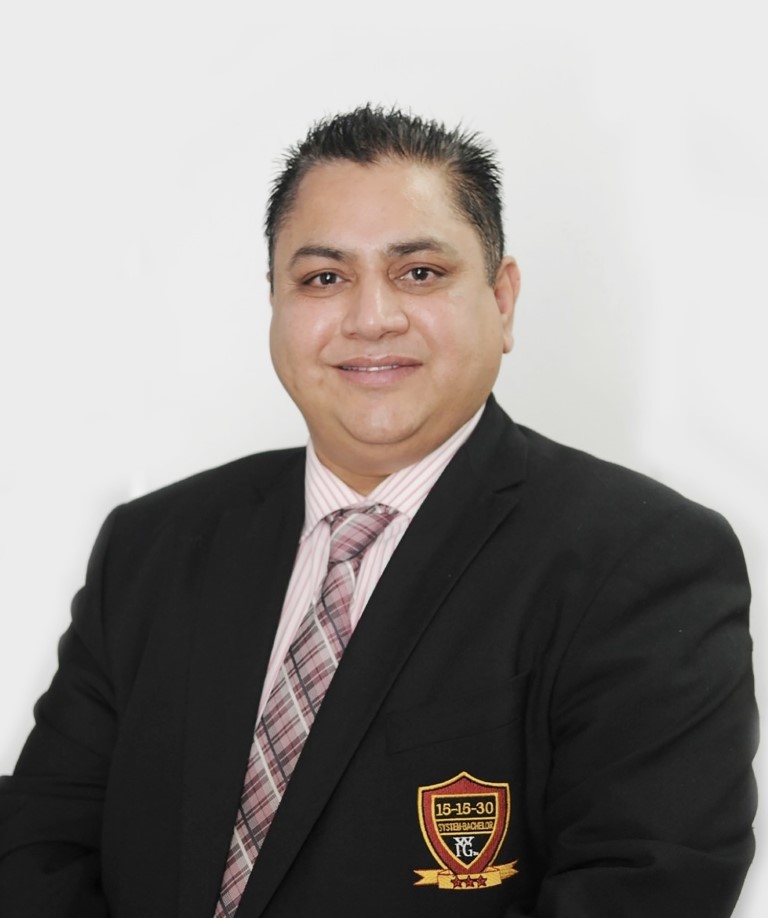 In 1999 Adarsh immigrated to Canada, dreaming of changing his family's destiny. Believing that a job in a sawmill was an ideal job, he worked in that industry. But the income wasn't enough, and it needed an augmentation by doing cleanup on a night shift. It was hard doing two jobs, but he only finished Grade 12. It took away all the time from his children, and he got stuck. He decided to look around to make more money. He thought of Real Estate, but it was at the WFG meeting seminar that he found his next venture. Today, Adarsh has six offices across Canada, making $350k in income.
RAJ MALHOTRA
Raj moved to Canada from the UK in 2005 with an IT degree. With no Canadian experience, he ended up owning a convenience store. Without proper guidance or business experience, Raj struggled and sold his business after a year. In 2016, the WFG opportunity knocked, and he started part-time. With excellent support and mentorship from his leaders, he worked full-time at WFG. It has helped him develop his leadership skills and create a path toward financial freedom. In the past few years, this business has helped him grow as an entrepreneur and helped like-minded people succeed.
MANPREET SINGH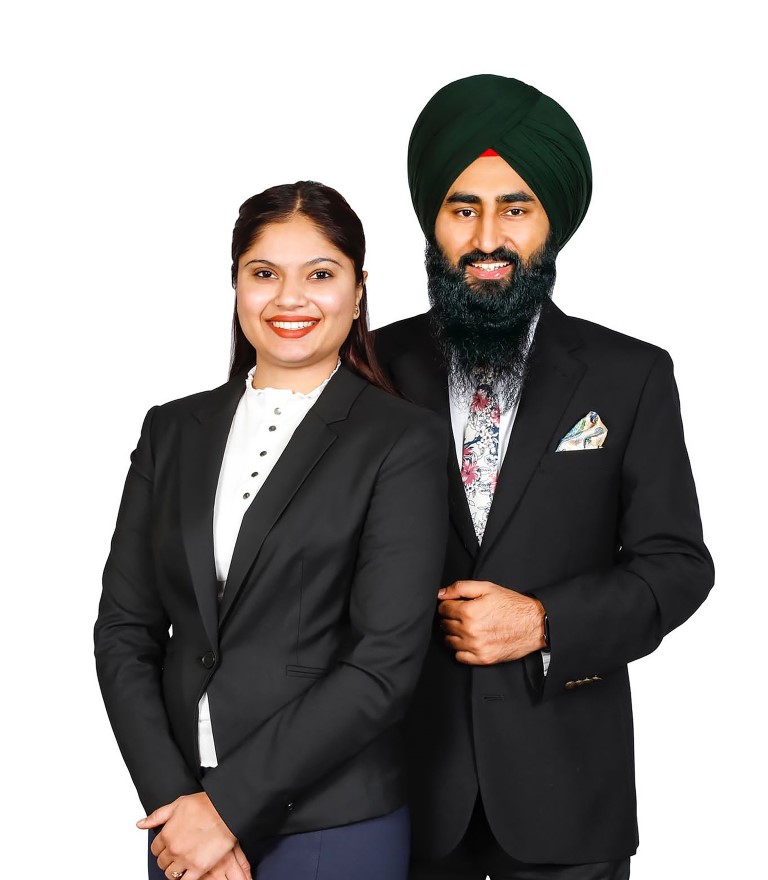 Manpreet Singh and Prabhsimran Kaur were dentists back in India. Manpreet came to Canada in 2015 with big dreams but had corporate jobs. He was struggling big time but always keen to learn new things and always be open-minded for any opportunity God sent his way. The WFG opportunity came, and he grabbed it and worked hard not to lose it. Those were the days when they used to say failures are ingredients of success, but the new era says success attracts massive success. They both grind to their utmost potential to build a dream.
AVIJOT SINGH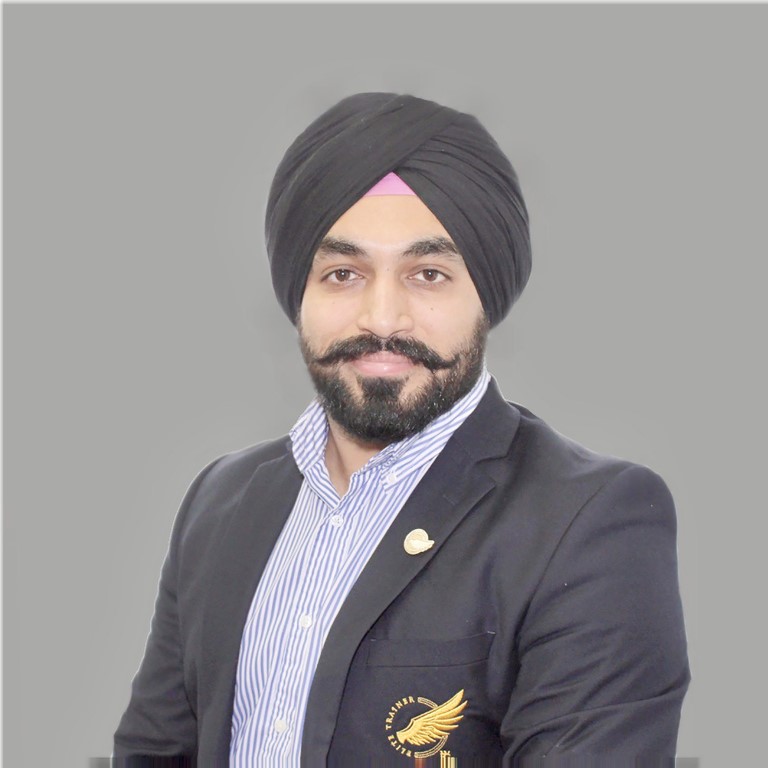 A native of Punjab, India, Avijot came to Canada in 2015. With a Bachelor's Degree in Mechanical Engineering, he pursued his Masters in Ottawa, Canada. He worked as an Automation Engineer in Toronto, Ontario. But he had a strong business sense as his father owned a business. When the WFG opportunity came, he grabbed it in 2018. His wife Prabhnoor has a Master's Degree in IT from Melbourne, Australia, and has worked as a Software engineer. She also joined WFG, and they worked hard to build their business together as full-time entrepreneurs in 2019 and have never looked back since.
ALI NEZAMKHAN AHADI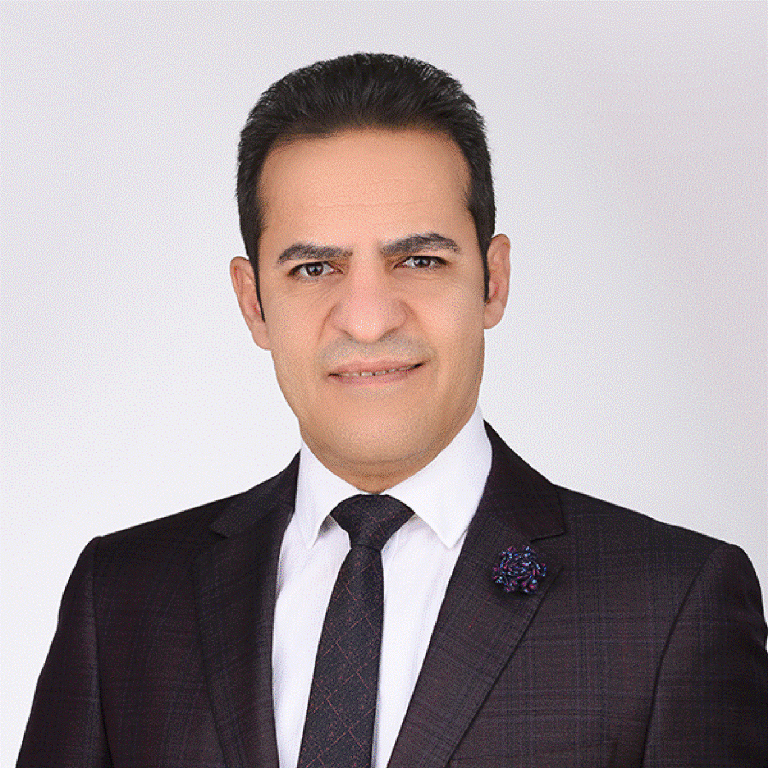 Ali is from an Engineering background, and he has more than 20 years of experience in management in the automotive industry and teaching at the university. But he felt something was missing. When Ali joined WFG, he was amazed by how the system they implemented there worked like a charm. He was also incredulous at how much he made compared to his management and teaching jobs. Now, as a +500k earner Senior Marketing Director in WFG, and expanded his business in Vancouver, Toronto, Montreal, and California. Ali's passion is teaching and leadership, and he plans to expand his business all over North America.
NAVJOT SINGH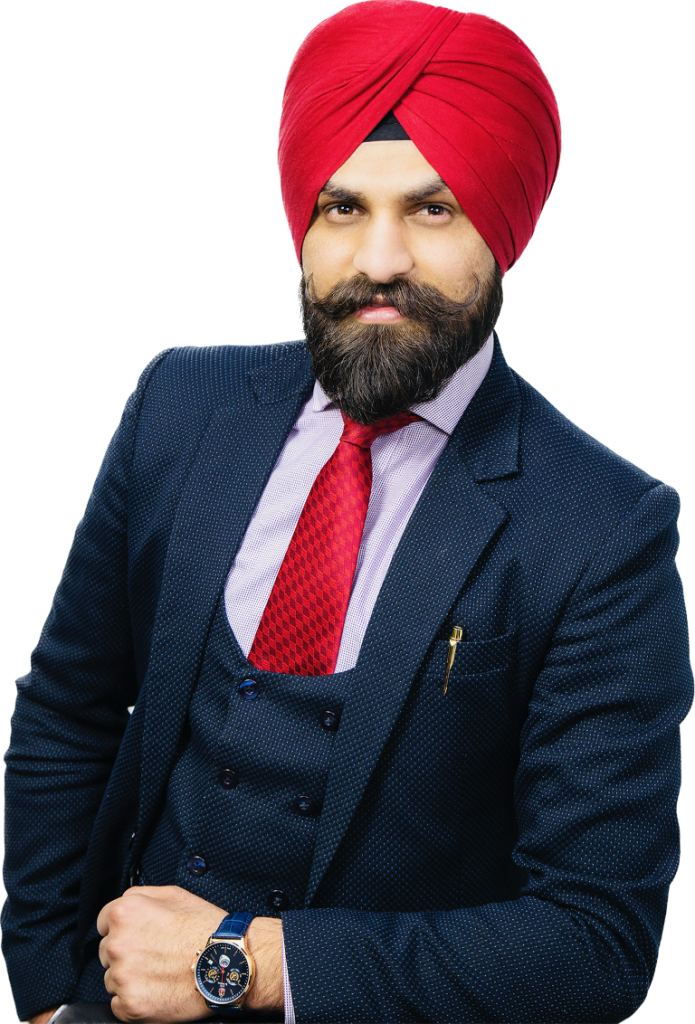 Navjot took the chance to come to Canada as an International Student in 2011. He studied Mechanical Engineering at Sheridan College. After graduating, he worked as a CNC Machinist and CNC Programmer for over 4 years. The money was good, but he always wanted to become someone and started his own business. But he wants to dream big. His desire is to be an entrepreneur, and when WFG called, he responded without ifs and buts. Did he ever luck out with this organization! He is an SMD with World Financial Group, making over $350,000 annually and over 70 Licenses in his Brokerage.
HARJAP SINGH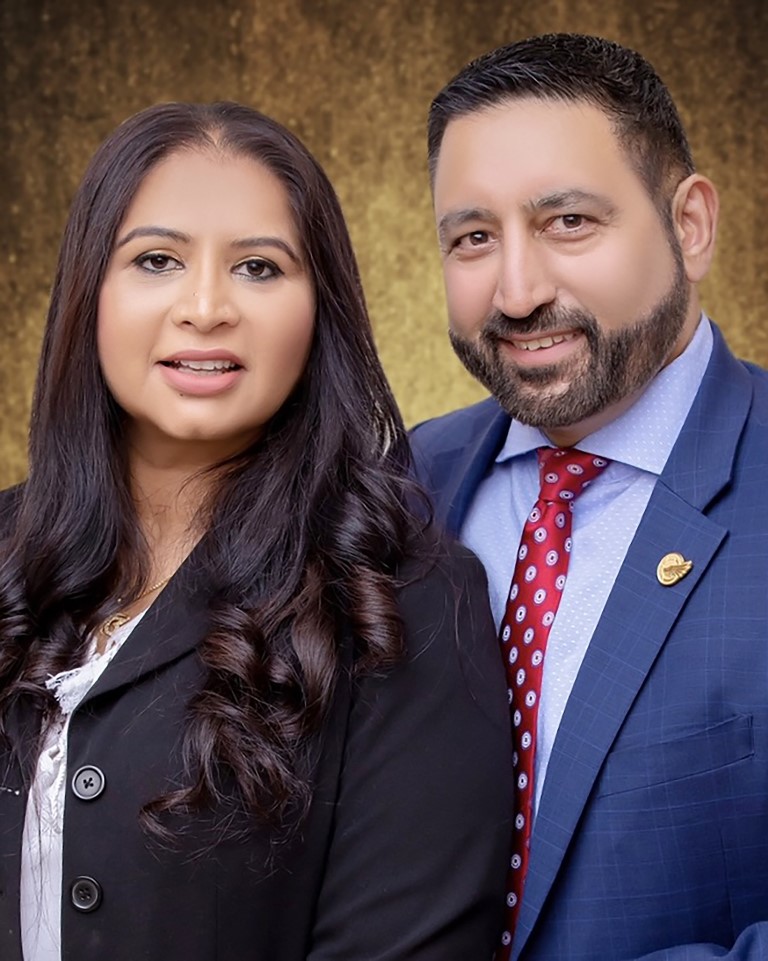 Harjap was a Finance Manager at a car dealership, making 6 figures, but had no extra time to spend with his family. His cousin Terry Johal brought him into WFG, and since then, it has been blessing after blessing. He started in 2010. In the current year, he and his wife make nearly $400,000. His son is also building his business after completing his finance degree. Their team has impressive leaders from California and other states, and they have just begun their journey in this business. Still, the future is bright, and so is their willpower to provide financial education and independence to others.
ROHIT KHURANA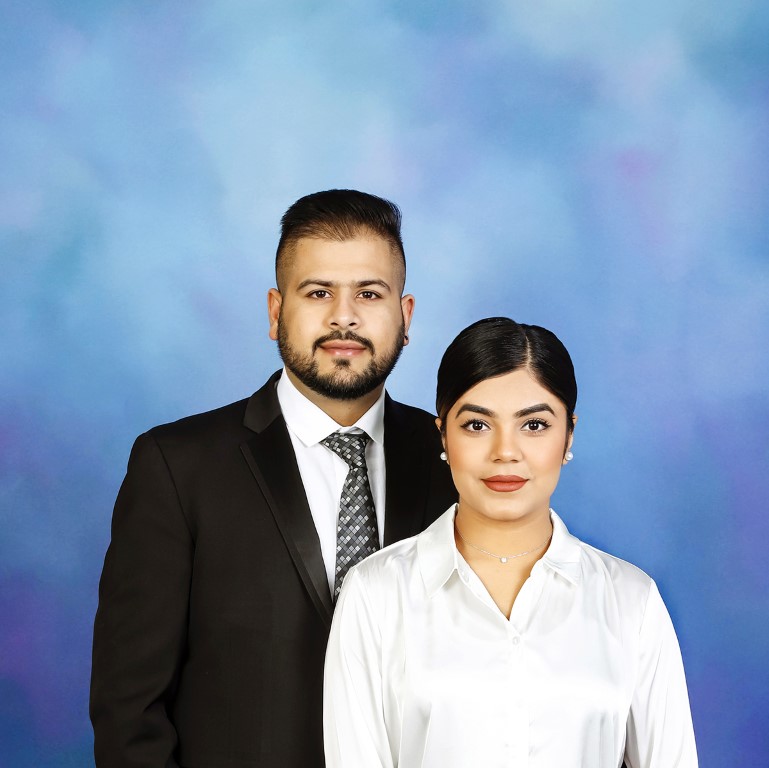 Rohit and Priyanka who came from a hospitality background constantly desired to own restaurants. They were not aware of WFG then. Then, when the WFG opportunity reached out, they grabbed it without dilly-dallying. This company has taught them to dream big and fulfill an enormous opportunity. At first, they found it difficult, but the "Aha!" moment happened when their mentors showed them the whole nine yards. Now, they are heading to multi-figures of income. They believed that if you do it right and work hard, you will succeed like us. "BUILDING AN EMPIRE AND TRANSFERRING WEALTH."
RUPINDER SINGH BAJWA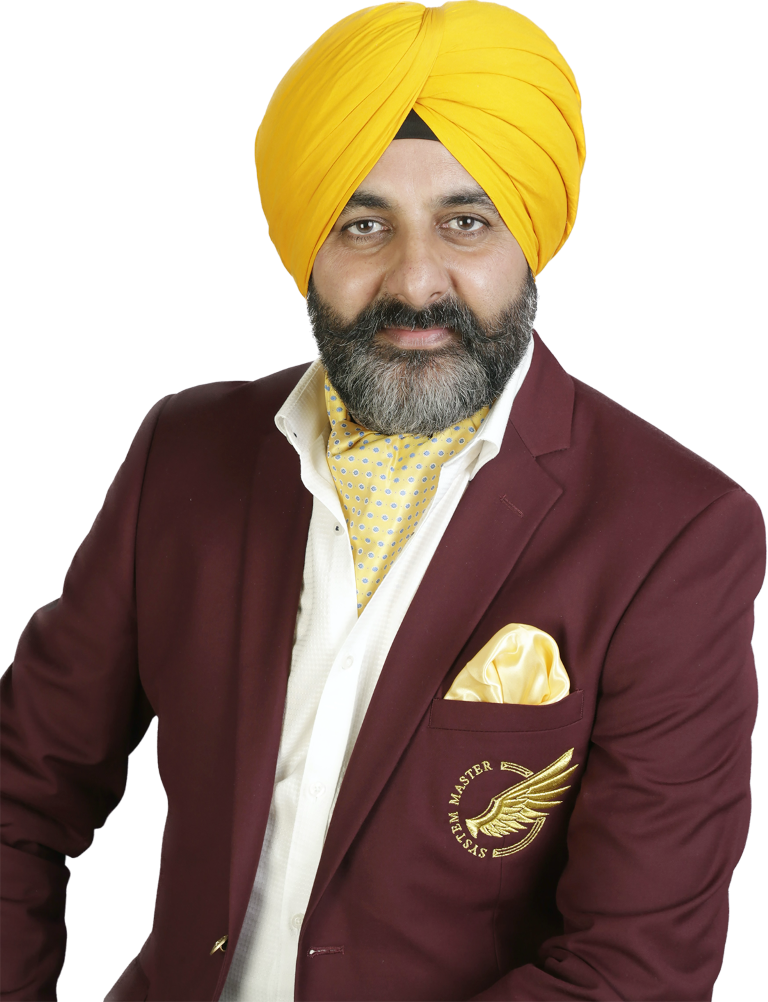 Rupinder chose Trucking as a career, and he has driven for 13 years since moving to Canada in 2002. Trucking can be a lonely job, Rupinder realized. Then, WFG came waving its hand. For curiosity's sake, he attended a meeting. He was amazed at how the presenters delineated the ins and outs of the financial industry. It took him 18 months to pass the LLQP license, but it never stopped him from achieving his goals and dreams. Rupinder has over 200 licenses in North America and one Executive Leader (EMD). He is building his business in North America. As an Executive Marketing Director, he's earning over $250K/year.
GURPREET KHATTRA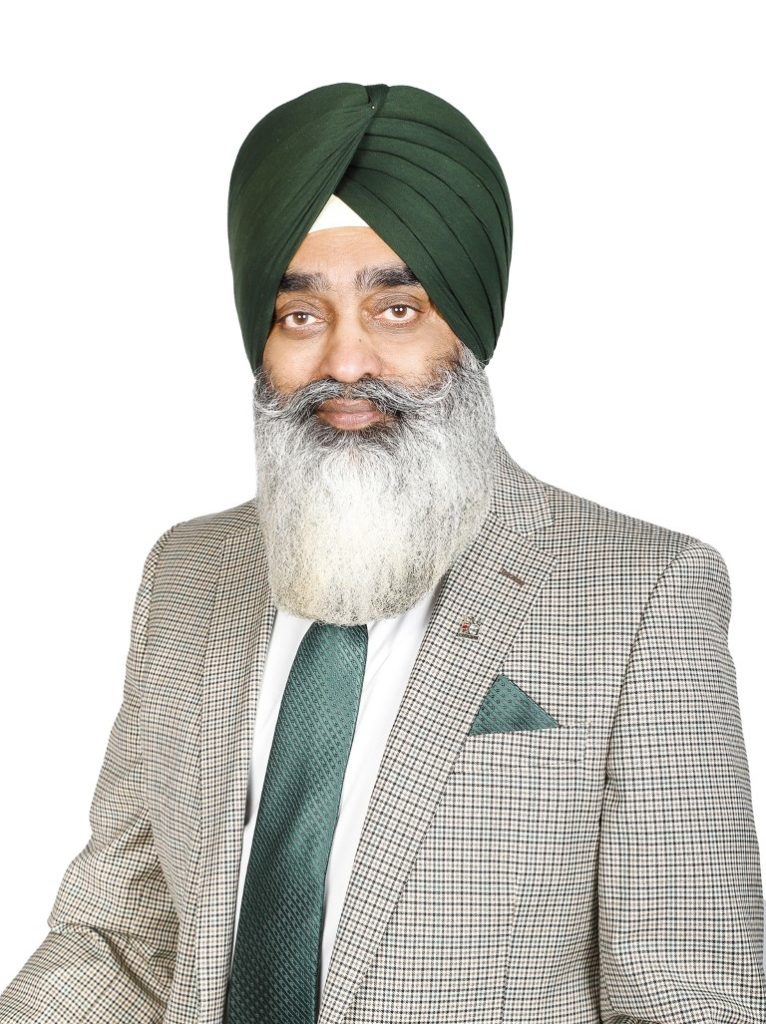 Gurjeet came to Canada 30 years ago. But this land of opportunities landed him odd jobs, and he drove a truck for several years. His journey began in June 2014 with World Financial Group. Initially, like everyone, he started on a part-time basis. Still, soon after becoming an associate, he transitioned to full-time. This business has been a blessing in disguise and has helped change his family's life for generations. He aspires to impact many more lives along his journey, as everyone deserves a chance for a better future.
JAGJIT SINGH DHALIWAL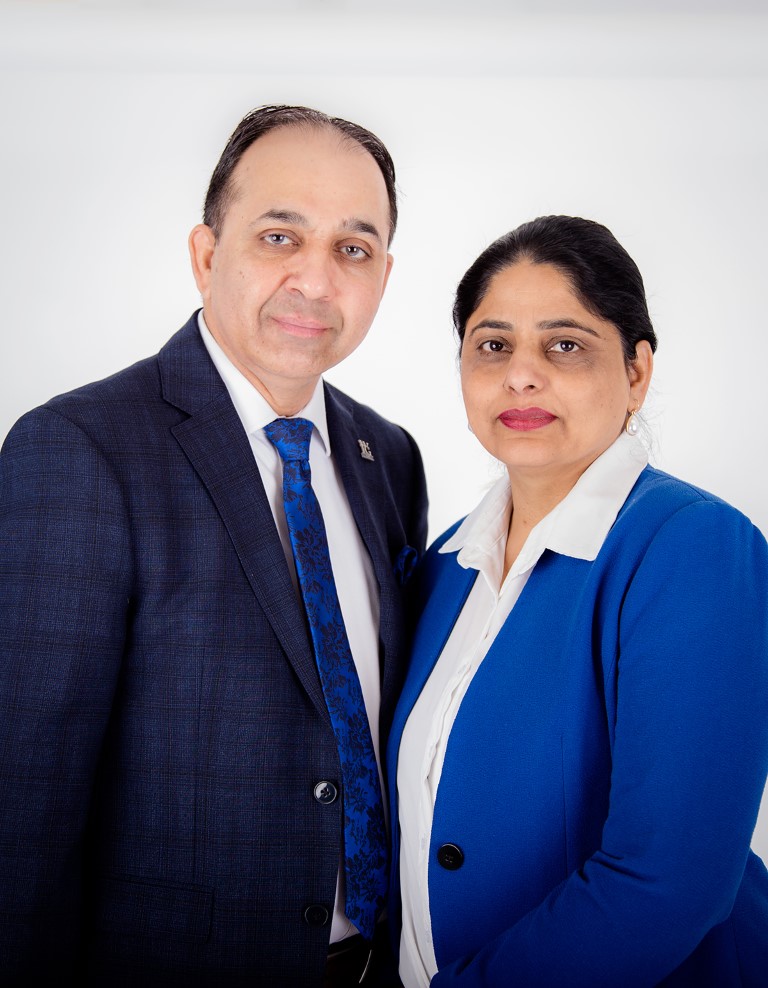 Jagjit was born in Punjab. His parents worked very hard to support him in his college education. In 2002 he got married to Balvir, and they moved to Canada. He landed a job as a supervisor in a plastic manufacturing company. Then, the WFG business opportunity came knocking. Their set-up impressed him, and he decided to start full-time there. He is an Executive Marketing Director, earning over $300K annually. He and his wife work shoulder to shoulder at WFG and are dedicated to taking the business to the highest level possible since WFG is where one's dreams can come true.
KABAL SINGH PANNU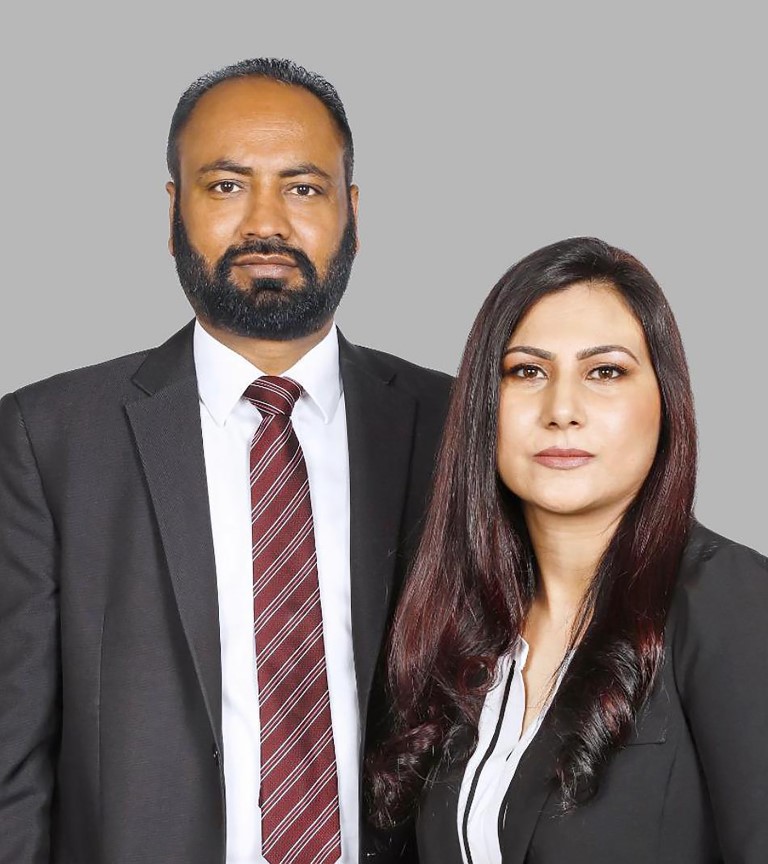 From his humble beginning as a trucker, Kabal has become a Senior Marketing Director at WFG, where he has earned the distinction of being a quarter-million- dollar earner. Despite his long hours on the road as a trucker, Kabal always remembered his goal to achieve financial freedom. He saw WFG as an opportunity to multiply his income and has not looked back since then. His expertise and guidance have been invaluable to his team, helping them to achieve their goals and advance their careers. He is passionate about sharing his knowledge with others and empowering them to succeed in the business.
KULDEEP & JOTI DHILLON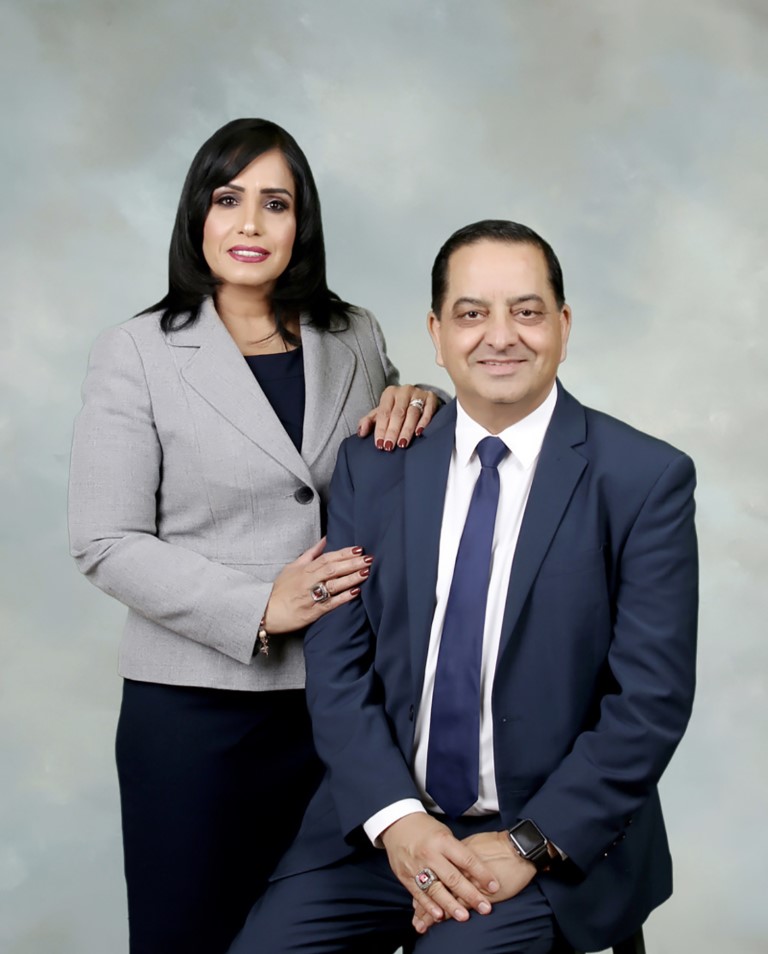 Kuldeep and his wife Joti were both born in India, and they migrated to the USA 25 years ago and married in 2005. Kuldeep had a trucking background, and Joti was an Executive in the Banking Industry for 20 years. In 2018, Kuldeep started full-time with WFG, and Joti joined in Dec 2019. She joined WFG because, at the bank, she was not building any legacy or building royalty. They worked hard to become an Executive Marketing Director team and $300k income earners. They believe in WFG because it is not a job, it's a lifestyle where you help others get what they want.
KRUNAL NAIK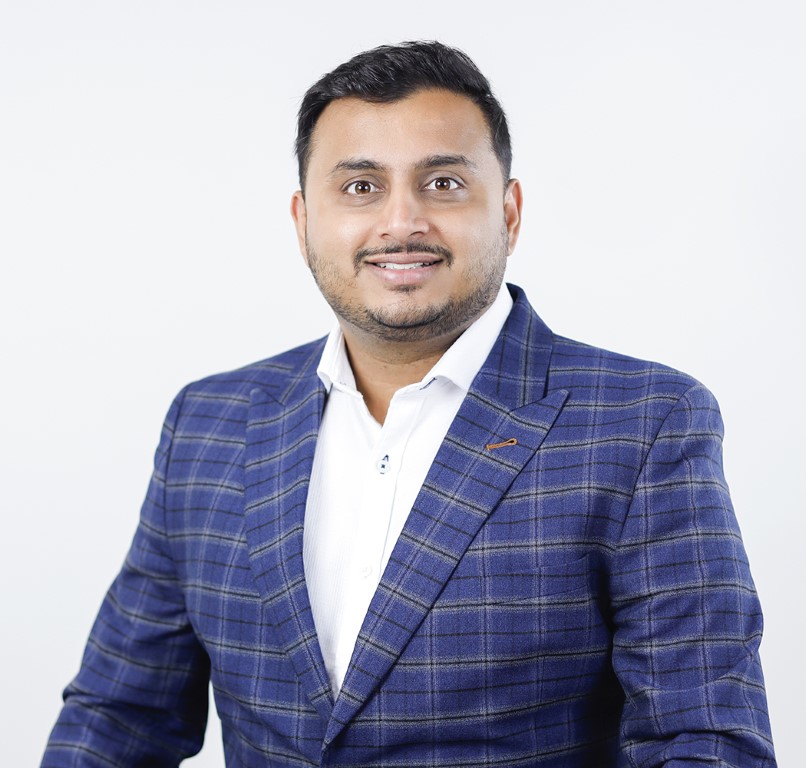 Krunal came as an International Student in Niagara Falls, ON, from a very humble farming family Background from Gujarat, India. Early on, he heard of WFG and decided to start there. Still, due to his immigration status, a waiting period is required to become a permanent resident. After 7 months, he began this powerful journey of entrepreneurship with WFG. He is thankful to his wife for her continued support and to his children, who are his reasons to win in life. He also likes to show appreciation to the entire team and their contributions to their journey. Milestones & recognitions they achieved because of their incredible teamwork.
LAKHWINDER SINGH SANDHU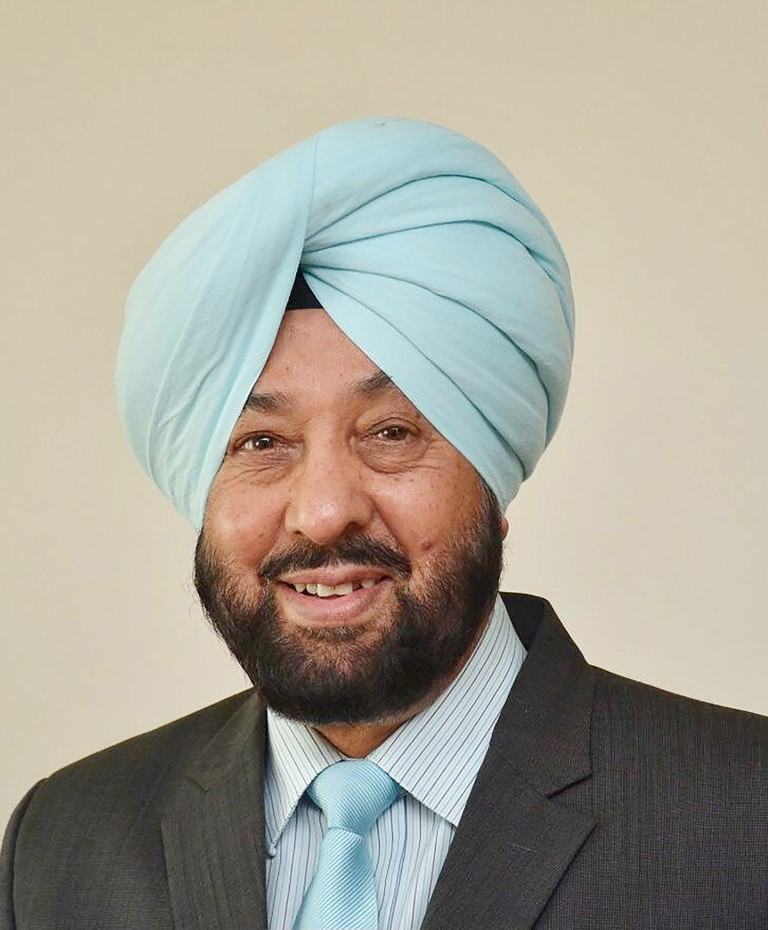 In May 2000, Lakhwinder and his family moved to Canada from India. He was a Horticulture Officer in the City of Chandigarh. When he first came here, he took a lot of odd jobs, including working as a security guard for TD Bank. His wife became a hairdresser. Lakhwinder wanted more from his job. It was hard having to stand for 12 hours, and it was not what he had hoped to do when he immigrated. Then he was introduced to the World Financial Group (WFG) in 2005. Now he is an Executive Marketing Director. WFG has given him an enjoyable, flexible lifestyle and much free time with his family.
SUKHCHAIN BRAR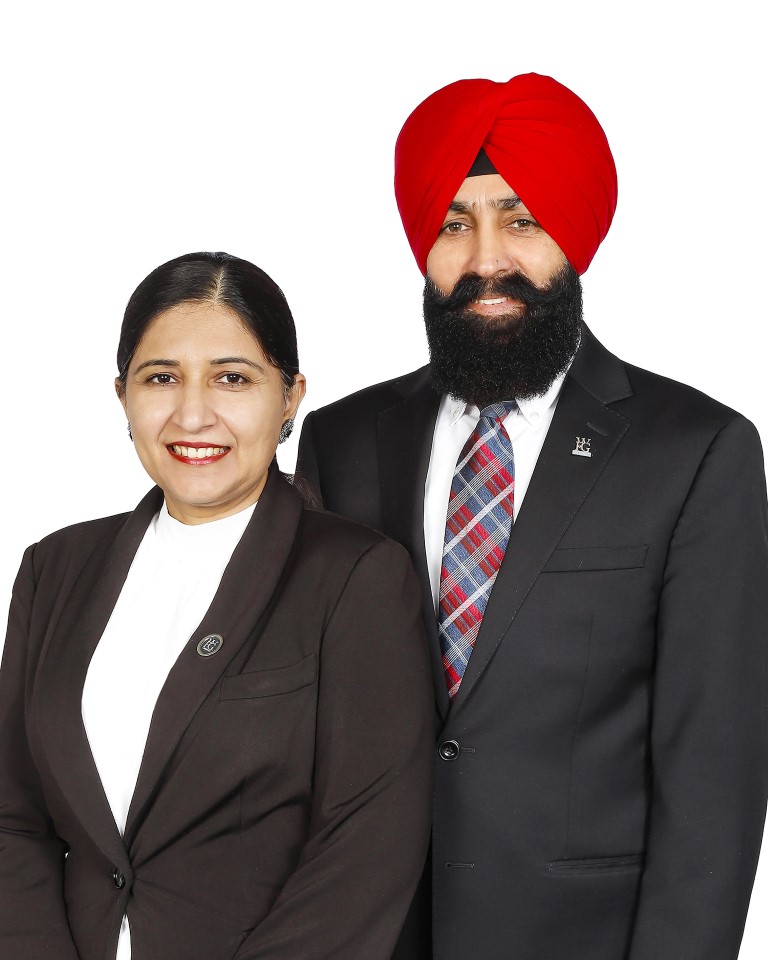 Born in India, Sukhchain completed his Bachelor's in Agriculture. He immigrated to Canada in 2001 with his wife and young daughter. He worked many jobs before settling on a career in the transportation industry. Years later, his neighbor introduced him to WFG—the best platform for anyone still dreaming. Through hard work, dedication, and an incredible team, he achieved his 250K ring and title as Executive Marketing Director. He is working alongside his wife, Jasvir, and daughter, Pamilpreet, to build a massive brokerage that will provide financial security for them and future generations.
SUNNY CHADHA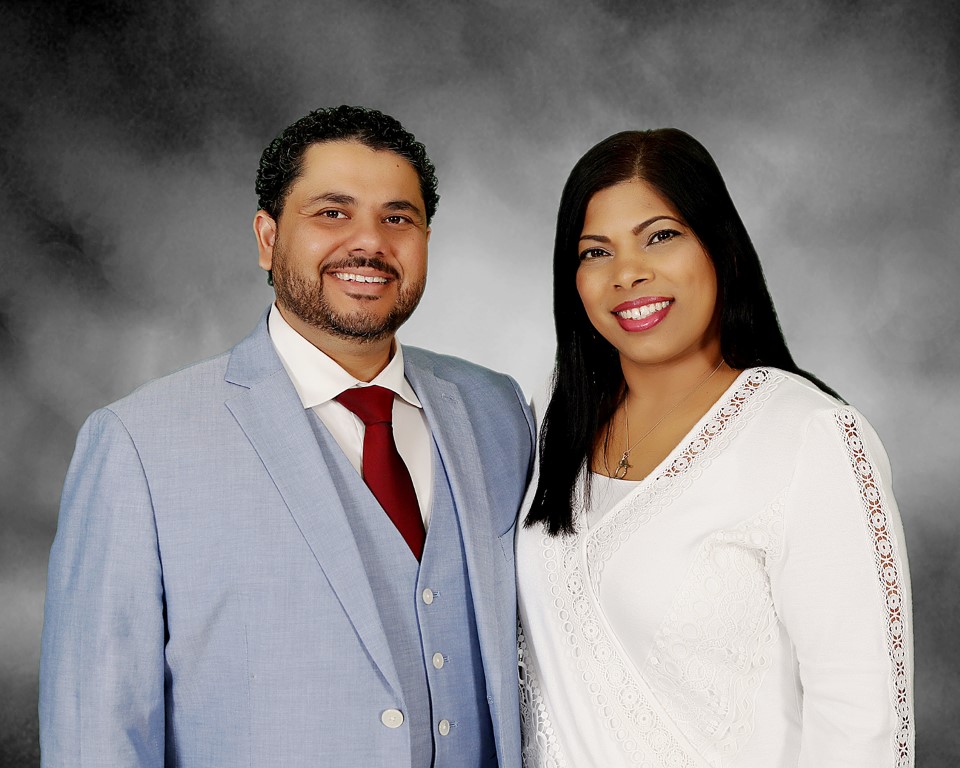 Sunny Chadha was born in Punjab. His resume includes working in restaurants, office jobs, security, driving manager, and now as a successful Business Owner. In 2013, Sunny was introduced to the WFG, which gave him a chance at entrepreneurship to live the American dream. Despite not having any background in business, he chose to go for it and be surrounded by visionary leaders with burning desires to win big for his family and to become somebody significant. Now he commits to working to help individuals become successful entrepreneurs, reach their family goals, and become the best versions of themselves.
SUKHCHAIN SINGH DHALIWAL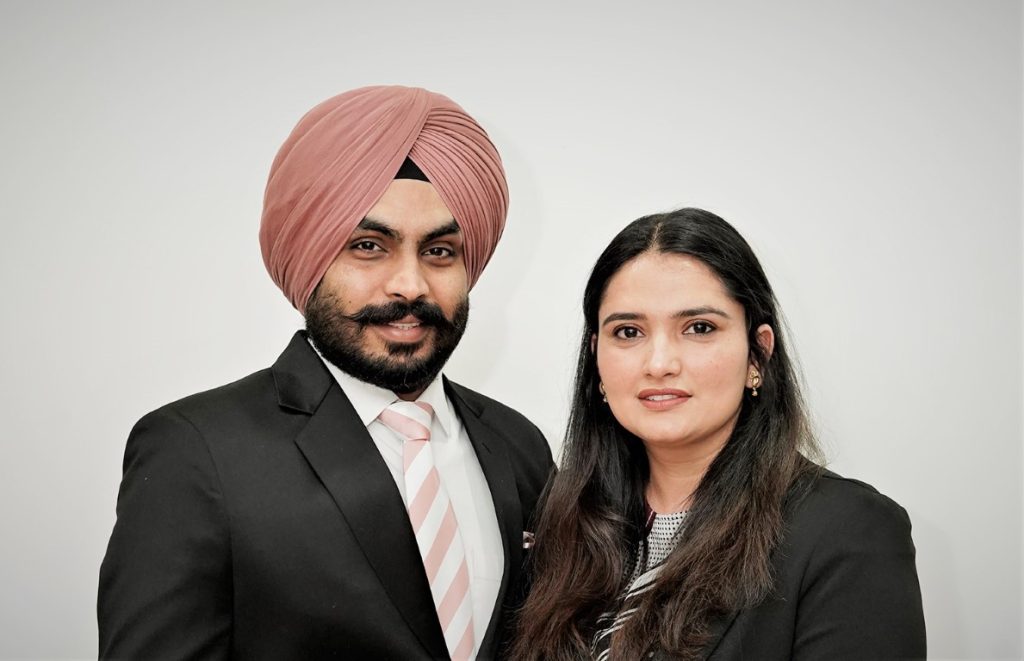 Sukhchain Singh Dhaliwal was born in a small village (Mandour) of Punjab near Patiala city. He is married to Gagandeep. Sukhchain came to Canada on a student visa and completed his diploma in Hospitality in 2012. He worked as a cook in the restaurant after he graduated, and then through word of mouth, he heard of World Financial Group (WFG) in October 2013. The first day Sukh checked out the set-up, and it appealed to him. He always wanted to be an entrepreneur, so he joined World Financial Group in October 2013 and still serving the community via the same organization.
RAHUL DUTT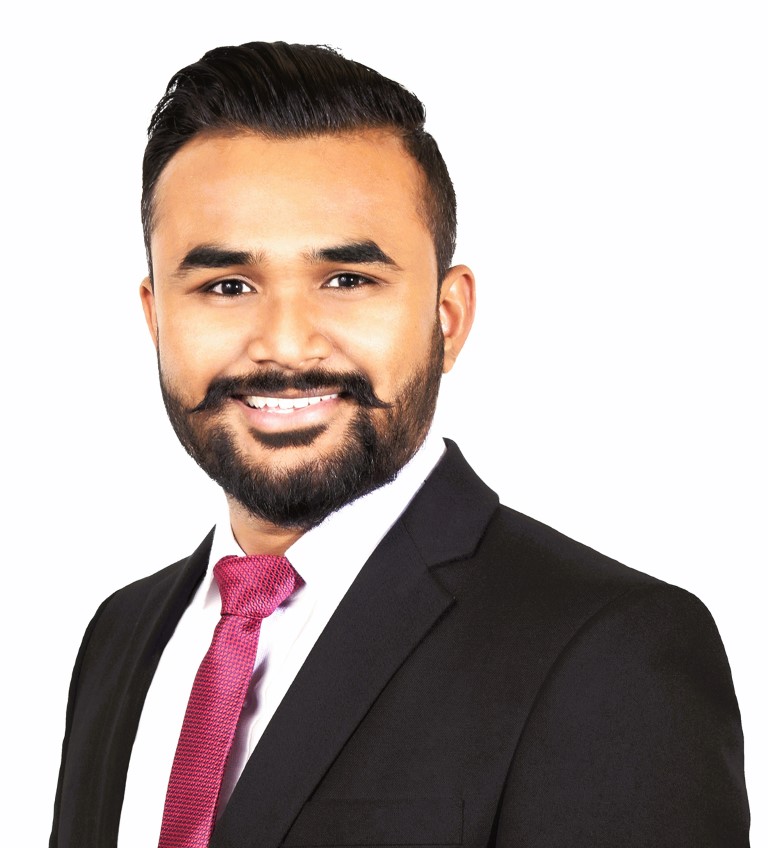 After completing his Electrical Engineering in India, Rahul came to Canada as an international student to pursue his Master's degree. He did various jobs with great organizations but struggled to live the American dream. That's when WFG came calling and changed his destiny. Their incredible visionary leadership and mentorship at WFG gave him another purpose. All the success that he and his family enjoy today is all with the blessing of the Almighty and, above all, the immense and relentless efforts their team of advisors at WFG are bringing to the table.
PRABHJOT DHALIWAL
Prabhjot came to Canada to become a teacher. She did various jobs at McDonald's, Quiznos, etc., and even drove a truck with her husband for a few years. After her first child, she stayed home and worked part-time at Tim Hortons. In 2012, her brother mentioned WFG, and her husband agreed. But her husband was diagnosed with cancer, and they had to sell their truck. From there on, WFG became their primary source of income. She faced many challenges, but patience and hard work were the keys to success. In 2021, she did full-time in WFG. Now, they have their independent office, all made possible by WFG.
HITESH SHARMA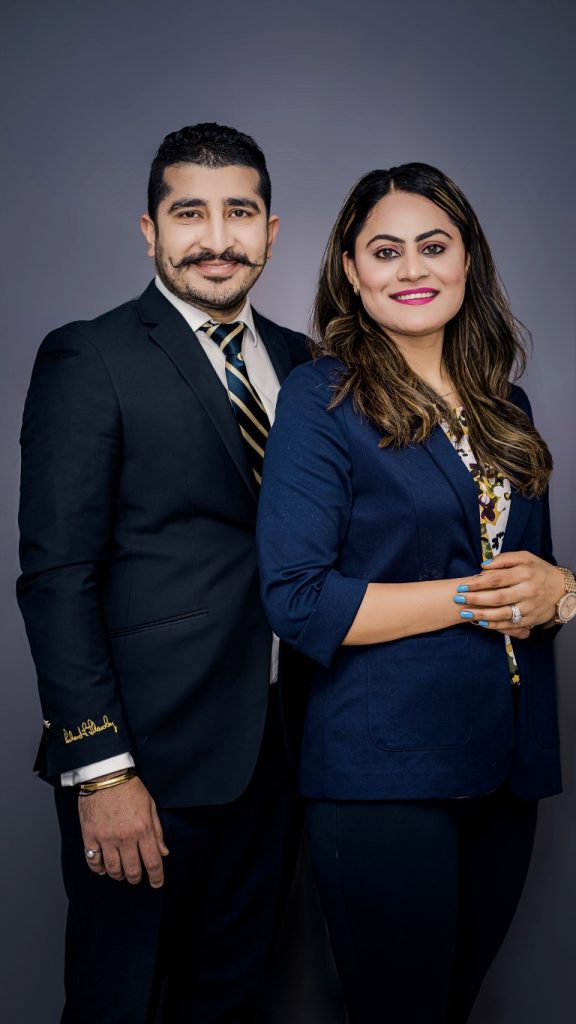 Born and raised in Ferozepur, Punjab, Hitesh moved to Canada in 2012. He completed his Master's in Mechanical Engineering from the University of Ottawa. While working in Yorkdale mall at a mobile kiosk, WFG came knocking through a friend. He didn't think twice and followed his mentor, Manmeet Soni. After working part-time for 6 months, he was promoted full-time to Senior Marketing Director. In 2017 he got married to Happy Deol. They worked as a team when she joined WFG, following its system. She became an Executive Marketing Director in May of 2022.
ARPIT KHURANA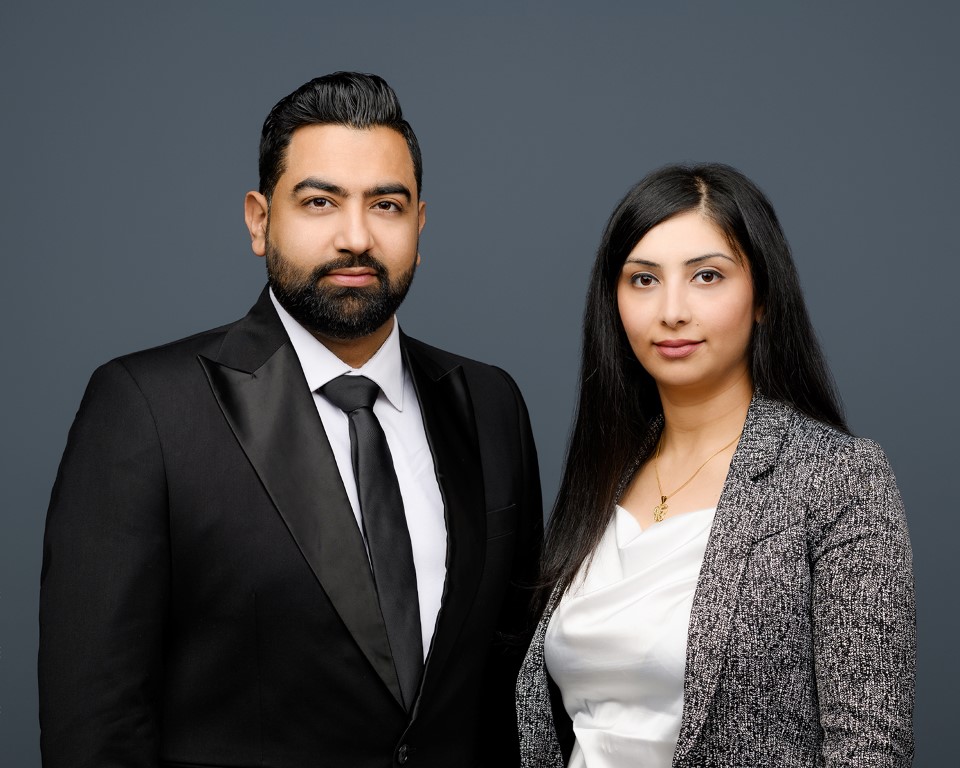 Arpit moved here in 2010 as an international student. After graduating from Sheridan College with a Business Accounting diploma, he was employed as Manager for 4 years at Macdonald's Restaurant. He returned to India in 2015, married, and managed his business there. In 2022, he came back and did his old job. WFG was introduced to him by his aunt Arti Chawla and cousin Rohit Khurana. Both were already successful entrepreneurs there. He did part-time for one year and now working full-time as Senior Marketing Director with a $200k annual income. WFG changed his life and of his two children.
HARWINDER MATTU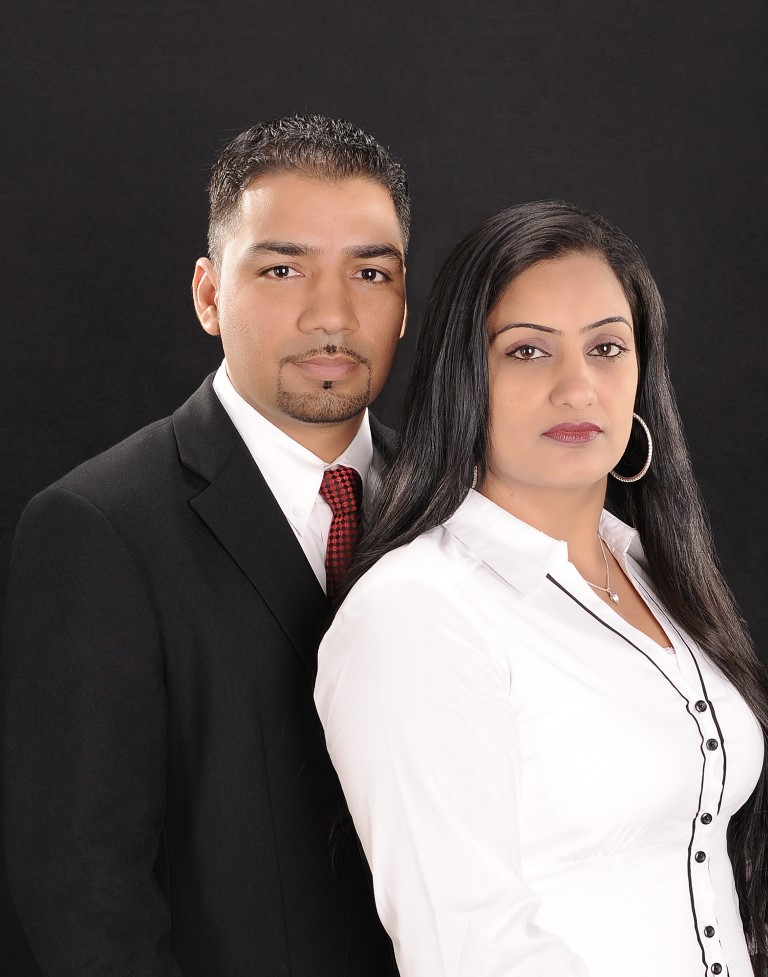 Harwinder came to Canada in 2002 with a Master's in Math and big dreams. Applying for a job, the Canadian experience became an obstacle. He was forced to settle as a baker but did many odd jobs part-time. After years of struggle, he received a call from a WFG associate. In a few months, he became licensed and understood the business model through their training program. His beautiful wife, Manjit, also joined WFG. They support each other and help to raise and take care of their four children and help their parents, who had done a lot for them.
MANDEEP SINGH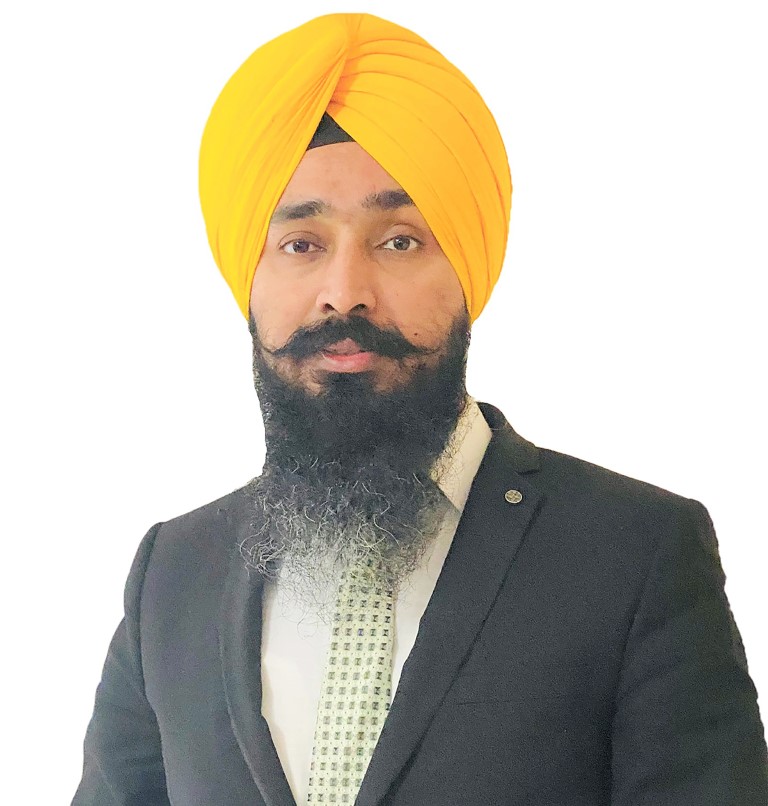 Mandeep Singh attended Punjab Technical University in 2010 and holds a degree in Mechanical Engineering. He moved to Toronto, ON as an international student in 2011, went to George Brown College, and holds a Business Degree; he started his career as a CNC Supervisor. Doing two jobs and working 14 hours daily, he was satisfied in his career until a shoulder injury happened. He heard of WFG in 2017, the same year he married his partner Navneet Kaur. During their journey, they went through many ups and downs. Mandeep always had hope in WFG. Now they are making $250,000 annual income.
MOHINDER SODHI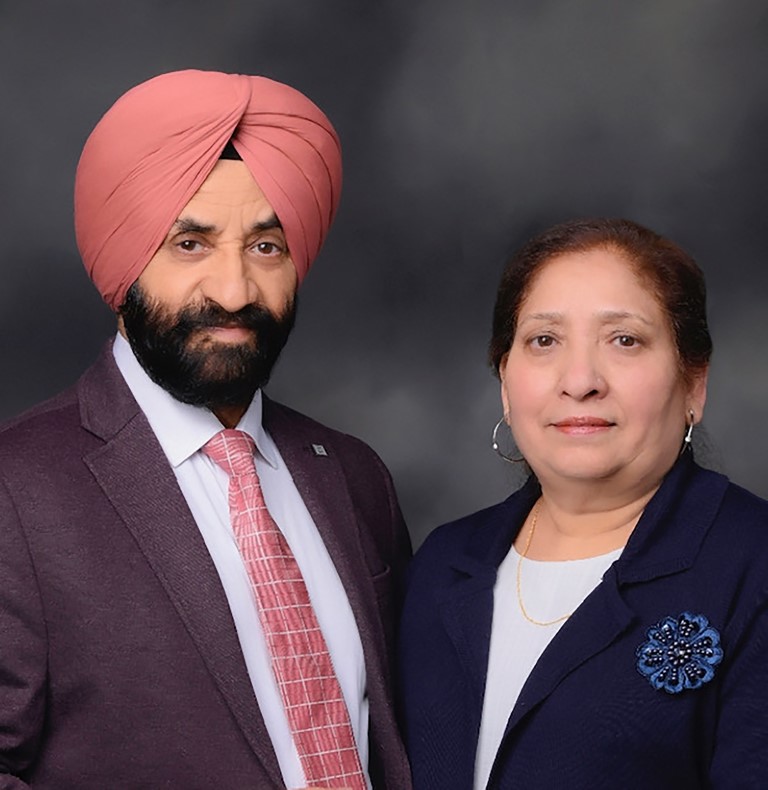 Mohinder was an Electrical Engineer for 24 years in India. After landing in Canada, he realized his Engineering qualification needed to be revised. He worked as a construction worker and was not happy. In 2005 he met Harinder Sukhija, who showed him the opportunity at WFG. He pursued that career with WFG. He knew the Financial Industry is one of North America's highly demanding and high-paying professions, so he saw the vast potential for success. He is currently making over $200K in annual passive income. He is achieving all his dreams & goals.
VIKRAM RAI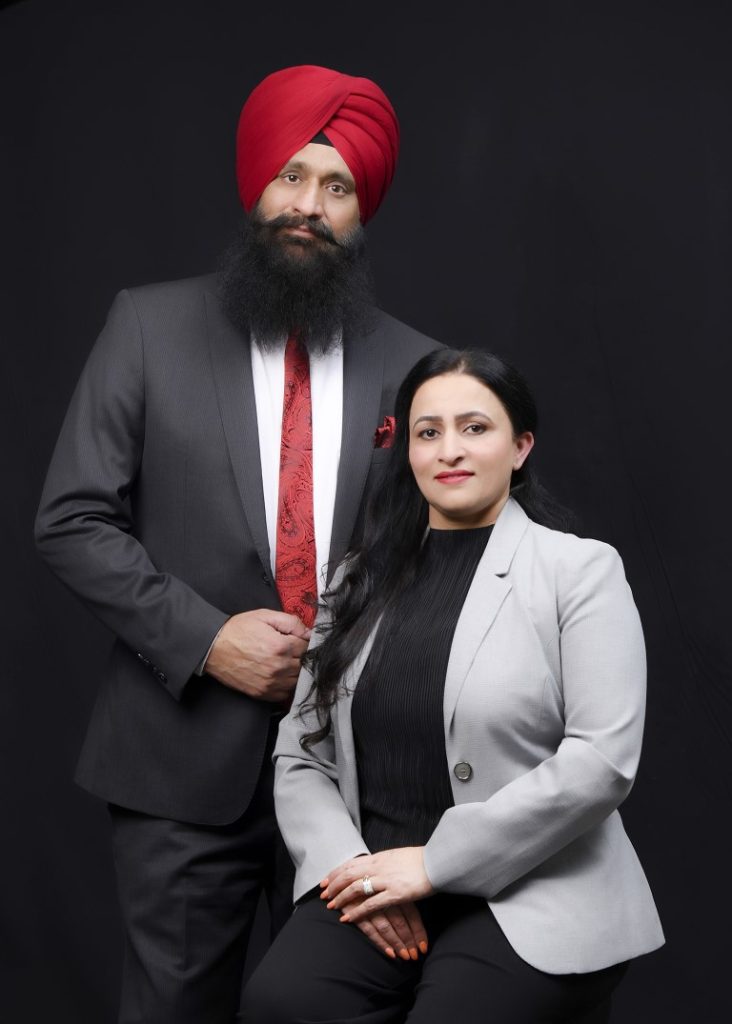 Before starting with WFG, Vikramjit worked as a truck driver for sixteen years. His wife has run a beauty salon for fifteen years. They have two sons. A liver transplant in 2015 shattered Vikramjit and his family emotionally and financially. In 2016, he joined WFG, which emancipated them from the turmoil of life's adversities. Since that day, he never looked back. His wife closed the salon and is now full-time with WFG. They have always wanted to work together, and WFG has given them this golden opportunity. This was also the chance to give back to the community where help is needed financially to provide a business opportunity for other families.