Surrey, BC – On Tuesday, January 22, 2019, the Honorable Bill Blair, Minister of Border Security and Organized Crime Reduction and the Honorable Harjit Sajjan, Minister of Defence, announced $7.5 million in federal funding for the Surrey Anti-Gang Family Empowerment (SAFE) Program.
The SAFE program will include the creation of a Children and Youth at Risk Table that brings together partners on a weekly basis to ensure interventions are coordinated for maximum impact. The program is funded under the National Crime Prevention Strategy (NCPS), which reaches out to youth through schools, community centres and neighborhood organizations to help steer them away from drugs, gangs and other potentially harmful activities.
The hub of the program will be based in Surrey Centre at the new Kwantlen Polytechnic University (KPU) in the Civic Plaza. Partners can collaborate to support children, youth and families. Up to 4,730 high-school-aged young people in the City of Surrey are expected to benefit from this project.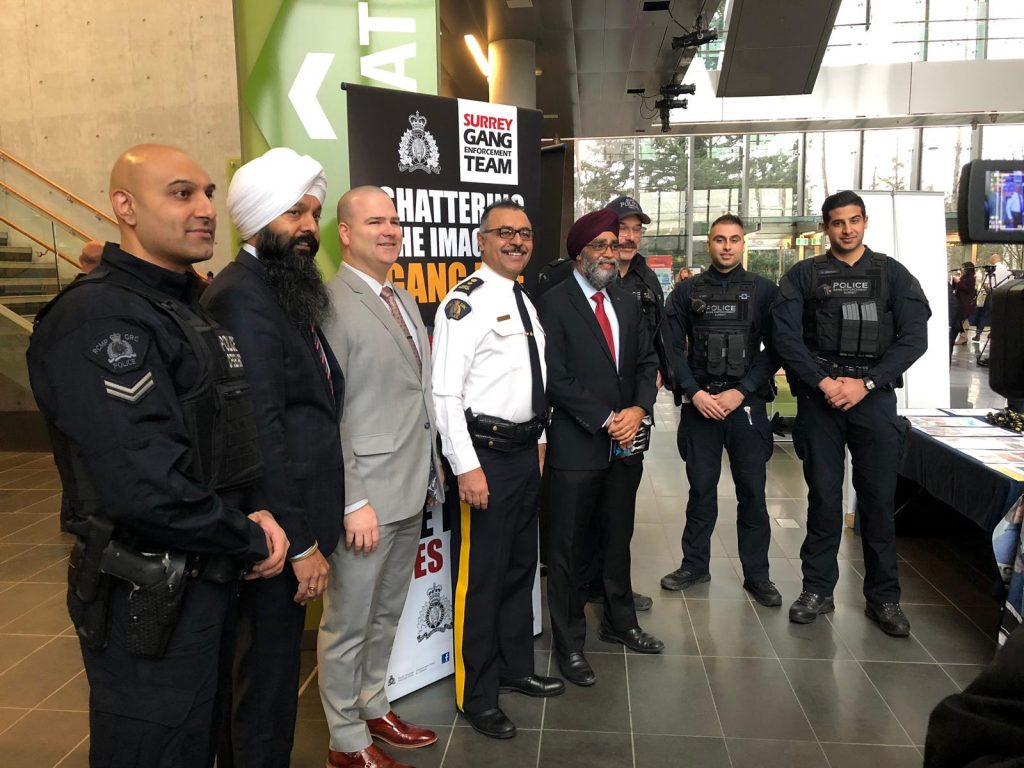 The SAFE program was developed out of the findings of the Mayor's Task Force on Gang Violence Prevention. MP Sarai was a member of the task force and commented, "As the elected representative for Surrey Centre, my constituents have expressed concerns about our youth and their affiliation with drugs and gangs. I believe this investment is a positive step to ensure that youth have safer options, and this will contribute to safer communities."
The project will be delivered in collaboration with Options Community Services Society, Pacific Community Resources Society, DIVERSEcity Community Resources Society, Progressive Intercultural Services Society, Surrey Crime Prevention Society, Solid State Industries, Surrey School District 36, Surrey RCMP, Fraser Region Aboriginal Friendship Centre Association, Combined Forces Special Enforcement Unit, Ministry of Child and Family Development, Kwantlen Polytechnic University, Simon Fraser University, Yo Bro/Yo Girl and other community organizations.