"Educating seniors about financial crime is a crucial endeavor that can empower them to protect themselves and their hard-earned assets," Sergeant Rita Raj relates to Drishti Magazine. "The vulnerability of seniors to financial scams and fraud underscores the importance of providing them with knowledge and tools to make informed decisions." 
Detective Constable Julie Gilmore reveals: "There has been an influx of financial crimes against seniors around the globe, including right here in Vancouver. This is what we are doing to keep our seniors safe."
Indeed, these two dedicated women police officers are doing their best not only to protect every person in the City of Vancouver but, most importantly, the vulnerable group of our society, the senior citizens.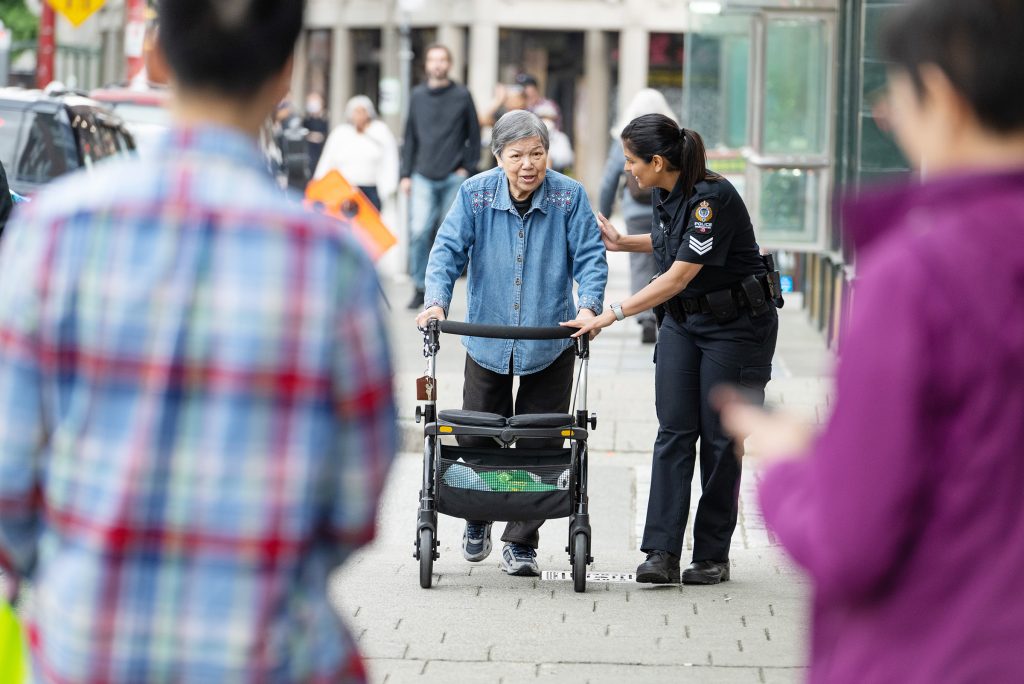 Rita Raj began her career 2008 with the Delta PD before transferring to VPD in 2010. She worked in frontline policing for over eight years. Rita worked as a Detective Constable in the Sex Crimes Unit before joining the Major Crime Section Robbery Assault & Arson Unit in 2018, leading numerous high-profile and complex investigations. She has field-trained, coached, and mentored new members in operations and investigative divisions. Rita is a facilitator and assessor and works closely with the training unit. She is currently a Sergeant seconded to the Real Time Intelligence Centre for the Province, where she leads an integrated multi-jurisdiction team consisting of RCMP officers and Intelligence Analysts who gather and disseminate information to frontline officers around the Province in real time to enhance public safety. Rita is also a member of the Grandparent Scam working group for Canada.
Julie Gilmore has been with the VPD since 2009, eight years in operations: Detective Constable in Sex Crimes and Detective Constable in the Major Crime Section. She has led numerous high-profile investigations. She is a member of the Grandparent Scam working group for Canada.
These dedicated police officers have been committed to organizing programs for seniors since 2018. Their first program was the Senior Health & Safety Fair, executed in 2018 and 2022. It aimed to create a one-stop information and self-help venue to educate and target hardened seniors. Over 800 seniors attended the events, 50 community stakeholders and police representatives participated, and Medic Alert donated bracelets and services—free for a year for all the attendees.
Its noble aim rippled through many organizations and services geared toward serving our senior citizens and providing guests with relevant information. The guests were grateful that the Vancouver Police cared enough about them to put on an event such as this.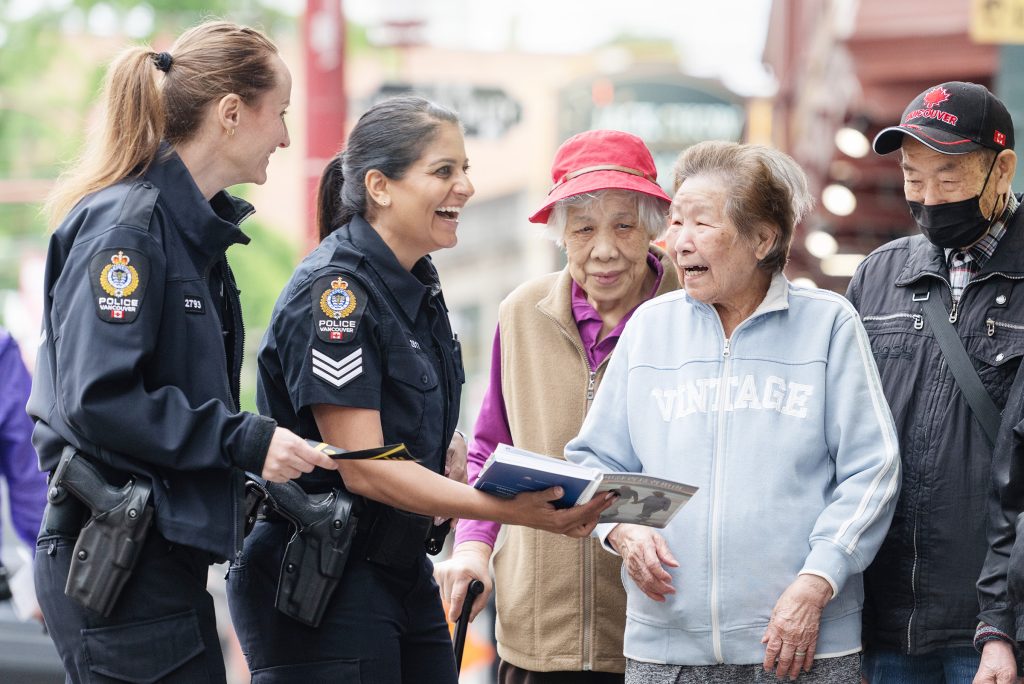 "Our second initiative is the Scam Prevention for Seniors," Julie mentions.
"By actively educating seniors about financial crime, we can contribute significantly to safeguarding a vulnerable segment of the population," Rita elaborates.
Based on research, Rita and Julie collaborated with Bail Money Scam organizer Acting Sergeant Rob Darion, creating and launching the Scam Prevention for Seniors program. This program aims to educate seniors and their loved ones about financial fraud. It will be a roadshow starting this fall, 2023.
The VPD has more than a dozen seminars scheduled at various locations across Vancouver in the upcoming months. These information sessions will cover various topics, including financial crime, grandchild bail scams, distraction thefts, and cybercrime scams—with real-life examples and case studies of the tactics used by criminals.
Detective Constable Julie Gilmore explains, "By understanding the warning signs, seniors can be better equipped to detect suspicious activities and protect themselves. It will also encourage open discussions and sharing of personal experiences, which can help prevent isolation and build support networks."
"If you are interested in having the VPD scam prevention team present to a group of 50 or more people at your chosen location in different languages, please contact us to make arrangements or get more information," Rita notes.
All attendees receive lunch or snacks, depending on the time of day. In addition, they will be provided with printed materials. They can participate in a robust question-and-answer period on crimes against seniors. Seminars typically last between two to three hours.
Vancouver folks, don't miss these events!