The work ethic and desire to succeed was there from the start. Whether working a paper route or as a Vice President, Finance, Operations of Goldcorp, one of the largest gold mining companies in the world, Raman Randhawa has always been driven to be the best.
Born in Richmond and raised in Surrey, Randhawa earned a Bachelor of Business Administration degree specializing in Finance and Accounting from Simon Fraser University.  He found the world of business to be an exciting field full of many challenges. Furthermore, he believed that such a field could hold his interest and offer up many exciting opportunities. "I found the business world to be very enticing," he recalls. Randhawa credits a strong work ethic for the effort he put into attaining his degree. "I wanted to do it myself," he advises, noting he paid for his education and first car by working co-op jobs that were part of his business degree program. After graduation, he went to work for the international firm of Ernst & Young, where he earned his Chartered Accountant designation.
At the age of 27, Randhawa ended up working for what was then a relatively small mining company known as Wheaton River Minerals. This organization soon became Goldcorp Inc., which is now one of the world's largest gold mining company by market capitalization. Goldcorp is a leading gold producer focused on responsible mining practices throughout North and South America. "We pride ourselves on sustainable values," explains Randhawa, "so we work hard to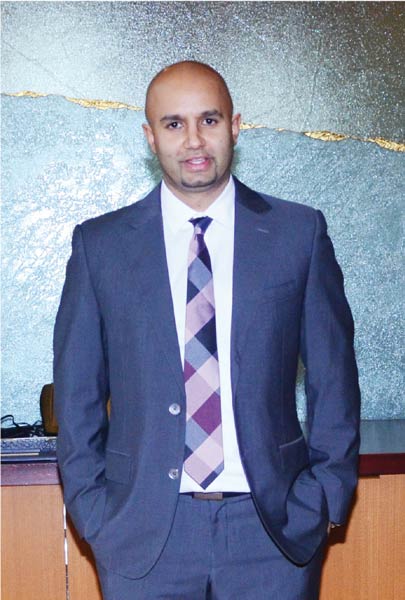 ensure the local people have developed skills and businesses that will flourish once the mine is done," He notes it is important to establish respectful relationships with all stakeholders including the communities and local/federal governments.  The Globe and Mail and the Financial Post have both identified Goldcorp as one of Canada's top employers.
In November 2012, Randhawa was promoted to Vice President (VP), Finance, Operations of Goldcorp Inc. making him the company's youngest VP. He spent three years in Toronto as Goldcorp's Director of Finance for its Canada-U.S. operations.  "I've turned myself from what some would see as a typical accountant, advises Randhawa, "to someone who is more involved in the full business and finance operations." Upon his return to Vancouver, he envisioned that there were significant potential savings by consolidating Goldcorp's supply chain. His leadership in this area resulted in the development of a global supply chain department, and in a short time, the team was able to reduce the company's annual costs by $120 million dollars.
Randhawa's life experience in Toronto, as he was in his living on his own for the first time, was invaluable for his personal development. "I learned to cook, clean and do my laundry," he recalls. "I think young people should either move away from university or work or, at least, travel as it does help them develop a sense of independence.  "
Randhawa believes the Chartered Accountant designation has been invaluable in his career and recommends it to others considering employment in the business world. "It provides you with a solid financial background," he advises, "which allows someone the opportunity to explore many different professions within the business field." While he chose to enjoy working in the mining industry, his designation allows someone the ability to explore many areas given finance is integral within any organization and within any field.
Randhawa was recently listed as one of the Business in Vancouver's 2015 Top Forty Under 40 winners. A panel of six judges chose him based on his achievements in the business world and the leadership skills he has demonstrated throughout his career. For anyone looking to get into the business community, he emphasizes that "education is key. It is the critical foundation for a successful career, and it pays in the long-term." In addition to putting in the time and effort to study, Randhawa suggests people should volunteer as it expands one's horizons. "Your resume may be one of many on someone's desk, so you should gain whatever experiences you can so that your resume stands out," He recommends that "you set a challenge, and go about achieving it." Apparently for Raman Randhawa, he lives by those words.