Freshen up his car with the minimalistic and all-natural PURGGO car air eco-purifier & freshener! It's made with pure and sustainable natural bamboo charcoal, which absorbs & eliminates odor instead of masking it. Fragrance- & allergen-free, the PURGGO is all-natural, non-toxic, and 100% asthma and allergy friendly.
PURGGO perfectly combines nature, science, and love. All the product contains is pure all-natural moso bamboo charcoal, one of the most renewable natural resources in the world and Mother Nature's purifier, which has been carbonized and activated at 1110°F – 1300°F (600°C – 700°C). Bamboo charcoal is a tried and tested air cleanser that's been used in Asian countries for thousands of years. On top of this, it lasts for 365+ days (longer lasting than any product available worldwide) and works continuously in the background! Retails for $23.99 on Amazon.
Sugar Plum Chocolate Covered Cheer Set – For the Chocolate Lover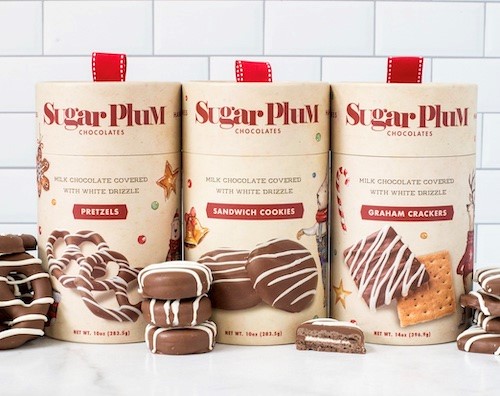 With 10 milk chocolate-covered sandwich cookies, 10 chocolate-covered graham crackers, and 10 chocolate-covered pretzels, all complete with white chocolate drizzle, you'll be sending a chocolaty sweet gift of holiday indulgence, in a festive holiday-themed packaging. These are great to bring to a holiday party or separate them for the perfect stocking stuffers. Comes in a variety of 3 packs, or you can select 3 of the same. Each tube comes with10 chocolate-covered sandwich cookies, 10 chocolate-covered graham crackers, or 10 chocolate-covered pretzels. The set retails for $65 at https://www.sugar-plum.com/
Manta Sleep Mask PRO – Most Advanced Sleep Mask in the World!

The most advanced sleep mask on the planet, Manta Sleep Mask PRO features true 100% blackout for deeper sleep, C-shaped eye cups for unbeatable side sleep comfort, and zero pressure on the eyelids or lashes. Uncompromisingly engineered for side sleepers, the PRO's eye cups sit completely flat against your temple without sacrificing eye space. So there's nothing between your head and your pillow. The eye cups feature a smart "air bubble" that expands to keep light out when switching positions, and compresses flat when you lie on your side. So you get a perfect blackout seal with none of the bulk. Featuring an infinitely adjustable fit and cooling perforated foam, this mask offers unmatched breathability and ventilation (powered by advanced material science). The user will have no-expenses-spared comfort! Retails for $69.00 at https://mantasleep.com/products/manta-sleep-mask-pro
**Manta Sleep's Shopify store offers an affiliate program, with much higher percentage payout compared to Amazon's program. The sign up link for the affiliate program is: https://mantasleep.refersion.com/
Damn, Man's Beer and Bourbon Flavored Peanuts 3-Pack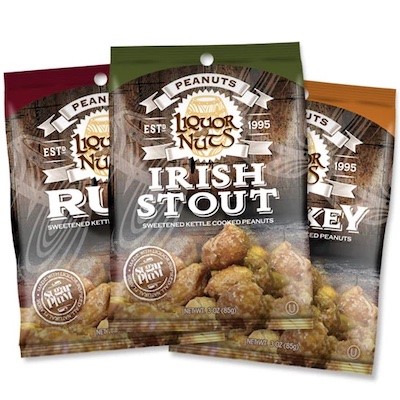 He will go nuts over this snack! Available in Irish Stout, Rum and Whiskey, these all-naturally flavored peanuts round out this three-nut sampler that's sure to turn even the most indifferent average Joe into a serious nuthead! These addicting snacks taste like real booze but don't contain alchohol. The 3-pack retails for $14.99 at https://dmsnacks.com/collections/all/products/beer-and-bourbon-flavored-peanuts-3-pack