BY DIKSHITA NAHAR
Currently, where we lead busy lives and juggle a million things to do in a day, cooking takes a backseat to our priority list. In the constant battle of juggling work, education, and everything in between, people tend to eat out more often than usual or even skip meals, affecting their health. If you are tired of eating out or are just running out of ideas for easy & healthy cooking, worry not! Yogi's Kitchen is here to bring home-cooked meals that remind you of home sweet home.
New immigrants, especially international students, struggle with finding their balance amid the chaos and fast-paced, independent lifestyle in a new country. One of the most common reasons that fuels homesickness is the lack of fresh, home-cooked meals that would always be ready at their disposal back home. Yogi's Kitchen, a digitally driven tiffin service based in Surrey, BC, is making it easier and healthier for anyone looking for delicious home-cooked meals delivered to their door.
Salt, Pepper & Love – That's Yogi's Kitchen for you!
This well-thought-through tiffin service named Yogi's Kitchen was started by Yogi Chawla, who moved to Canada in 2015. Having studied in the UK for his Master's & later moving to Canada, Yogi found the lack of good quality and affordable tiffin service available online. This sparked a new and innovative idea of combining digital technologies with the 100-year-old idea of tiffin service, ultimately giving birth to Yogi's Kitchen.
"Technology is equal to providing convenience to the customers," says Yogi Chawla. Fuelled by digital transformation, Yogi's Kitchen provides fantastic features. Customization of food options and delivery, live-tracking, a customer-friendly website and app, and highly nutritious food at super affordable prices. Currently delivering across the lower Mainland, Vancouver, BC, customers can choose from many Indian cuisine options, over 150+ continental options, and 40+ healthy salad bowl options. They aim to provide variety, quality, and nutrition at pocket-friendly prices. They provide three meal plans that the customers can choose from – From oct 1st week we are changing our plans from Basic, standard, and exclusive—to just one plan TIFFIN PLAN $225 a month. This plan will have affordable pricing with all the features of yogi's Kitchen and they will also give upgrade options every day to your favourite dishes. Also, they are launching CORPORATE PLANS from October itself where they will start offering meal plans to corporates.
They are expanding throughout Canada with help of their franchise model and opening their first franchise in Brampton this year.
Customers can choose from options like Butter Chicken, Yogi's Special Dum Biryani, Healthy Salads, Pasta, and more. They can get their food delivered to their doorstep for free. They can change their delivery location any number of times and even pause the delivery if they are not in town.
Having moved to Canada with no network, the journey has been filled with challenges for Yogi. To make his name a brand name, Yogi and his wife have worked hard to establish this successful business. The acceptance of the tiffin service concept, revamping the menu regularly, and providing fresh, affordable, and healthy options were some challenges they had to overcome. Yogi's Kitchen is a popularly known food service brand in Vancouver caters primarily to international students and working professionals in the lower Mainland.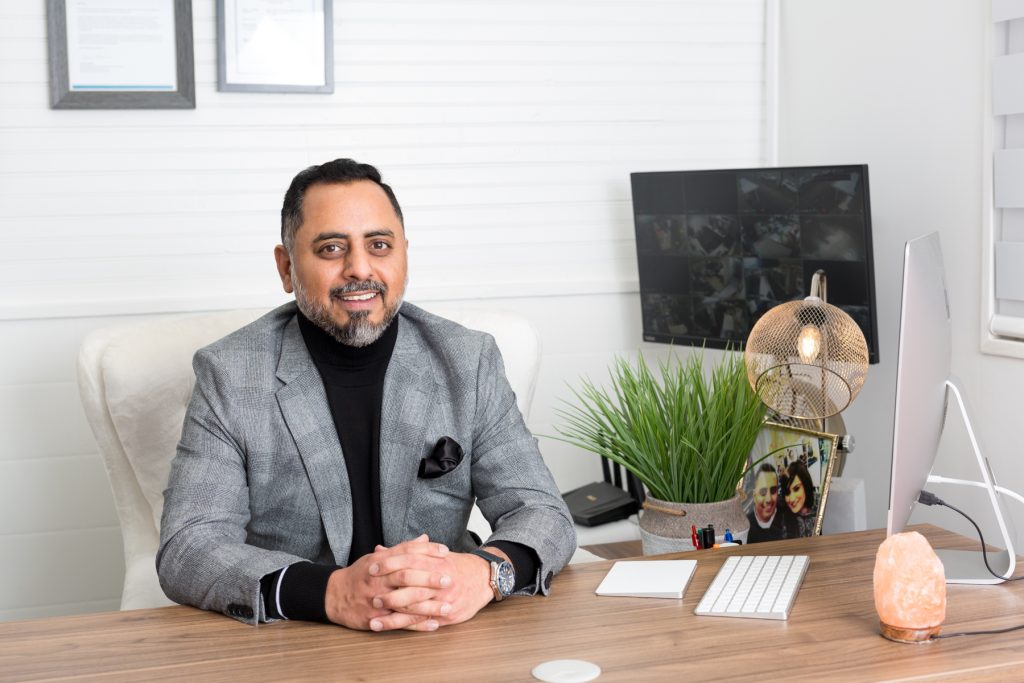 Yogi says, "It's important for each individual to give back to society in any way possible." Through their Feed, The Need campaign, Yogi's Kitchen provides 50 free meals to the homeless in Vancouver and aims to reach the mark of feeding 3000 people every day.
During the COVID-19 pandemic, Yogi's Kitchen was among the first to serve free meals to the frontline workers. Customers can become part of this initiative by subscribing to their meal plans.
One piece of advice that Yogi Chawla has for our readers is: "Follow your dreams. Never Give Up. Face the challenges and learn from them. You don't have to be first to bring in innovation, but with a vision, work towards disrupting innovation and carve your own path. Success is sure to follow."