Expressing himself through different Art forms has been Harish's endeavor for three decades. He carved his niche as a bilingual broadcaster at All India Radio Delhi in early 1990s. Soon it led him becoming a voice artist for dramas and plays. With expertise in diction, tone and dialogue delivery, doors opened in the world of stage and theatre. Three years with Barry John's IMAGO theatre group in Delhi polished his acting skills, but under the wings of this maestro Harish realized his strength lied in writing and story telling. Masters in English Literature and passion for Hindi language gave him the freedom to express himself in both languages, and thus a writer was born. He has been writing poetry, plays and short stories since then and continues to do so till date. His poems have been part of many anthologies published all over the world.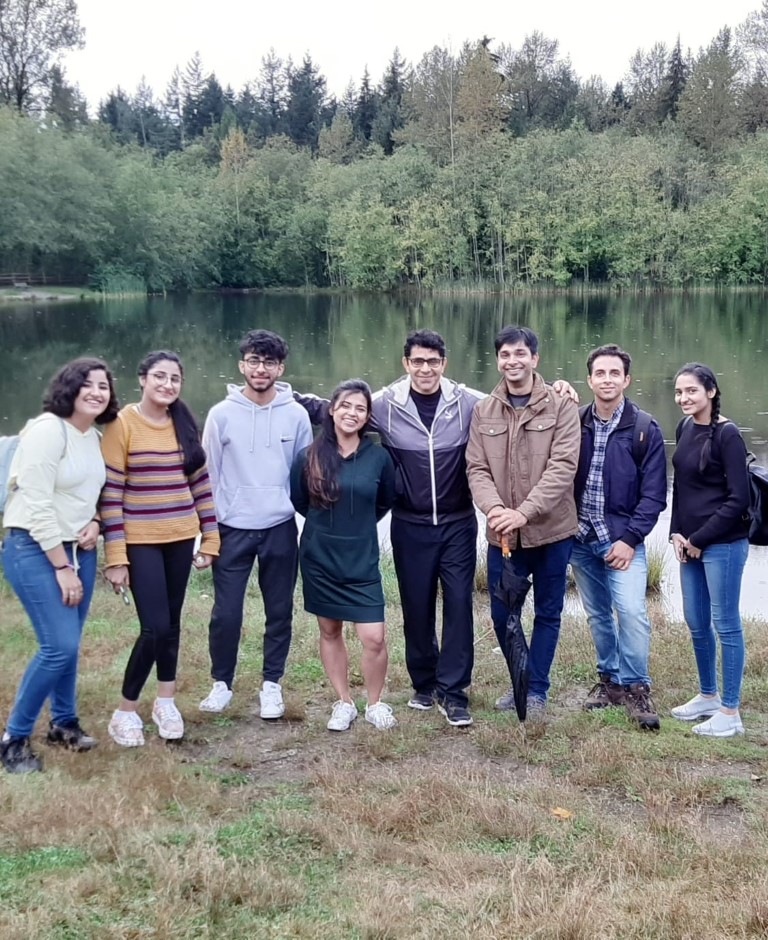 Harish migrated to Canada about a decade ago, but his journey of self discovery is still on. Though a full-time banker, he continues to serve the community by promoting the heritage of Indian art, culture and language in his spare time.. Hindi Literary Society of Canada B.C. released his first book in Surrey in 2017, a collection of short stories titled Harf Adhure meaning Incomplete Words. He received many accolades for his style of writing, language and choice of words, but more importantly for writing and promoting Hindi language while living in Canada.  The release was widely covered by local media.  Soon Harish was invited by HLSOC to become its member, then a Director and now has been appointed as the President of this prestigious Society promoting South Asian Language and Literature amongst the Indian diaspora in North America.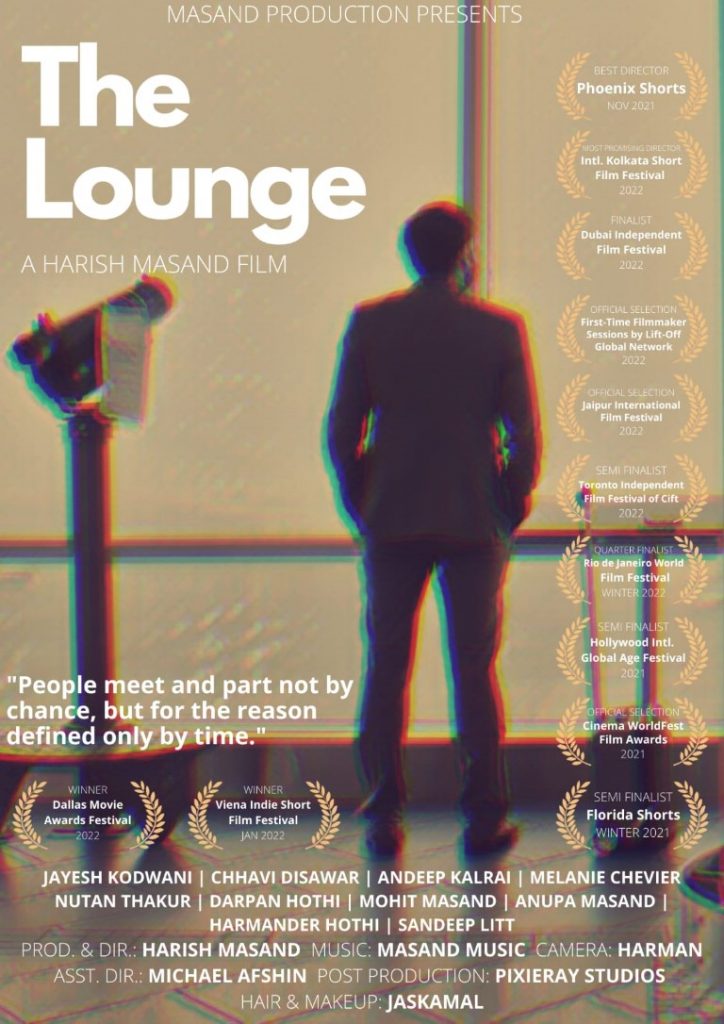 Recently Harish wrote the screenplay, produced and directed his first short film The Lounge being showcased and receiving accolades in International Film Festivals across the globe. Made under the banner of Masand Productions this film has won 14 International awards & nominations. His profile on FilmFreeway with winning Laurels as a Screenplay and Writer and Director has been noticed and he has been offered to work with 'Lonely Wolf International Films' in England.  During his visit to India last month, Harish was also approached by Mr. Prakash Bhardwaj from Mumbai Film Industry to explore the possibilities of working together. Mr. Bhardwaj has been working with Mr. Aamir Khan for 15 years as his dialogue coach. Mr. Bhardwaj also runs his acting and dialogue training classes in Mumbai. However, Harish prefers to work locally and promote local talent as there is so much potential here.
For the immense success of his maiden film The Lounge, Harish gives full credit to his team and family who believed in and supported his vision. The movie was shot locally in Surrey with cast & crew from lower mainland including Jayesh Kodwani, Andy Kalirai, Chhavi Disawer, Melanie Chevrier and Nutan Thakur to name a few. The success story has already been aired on Red FM and Spice Radio. Harish believes one doesn't have to create stories, they are all around us, we just need to spot them and weave them in words.  This is how he weaved his next story and is now preparing for his second film in Vancouver which is going to address the issue of intercultural integration and the challenges faced by the new immigrants, particularly the youth. There is a great message for the entire community in this film. He is very excited and gearing up for this venture and soon will start auditioning for the roles.