Vancouver, BC, February 22, 2023 – At the upcoming BC Home + Garden Show, industry-leading gardening and landscaping experts will share on top trends throughout the four-day Show on the Vancouver Sun Gardeners' School stage. From do-it-yourself demonstrations by local experts to intriguing features and engaging presentations, this year's Show will have actionable and informative tips for every indoor and outdoor green space this spring.
Here's a preview of 2023's top gardening trends and features that will be on display:
1. Being climate-wise in the garden
Climate change poses many risks and challenges for the environment. In the past year in B.C. and across the world, we've seen higher temperatures, shifting rainfall patterns, extreme weather events and rising sea levels. Planning a garden to be adaptable to the impacts of climate change can be very challenging, but there are things that gardeners can do, according to local experts including Brian Minter of Minter Country Garden as well as Alex Augusytniak of Lucky Sun Farm and Minter Country Garden.
"Gardening is not only about us; it is also about pollinators, wildlife and the well being of the planet," says Minter. "It is about growing healthy foods successfully, in a financially sound way and it is important to protect the quality of our soils through regenerative methods."
Find Brian Minter on the Vancouver Sun Gardeners' School stage on Saturday, March 18 at 4 p.m. and 7 p.m. where he will share more about new and exciting trends, keeping in mind today's climate. Alex Augusytniak will also share insights on new and old varieties of seeds that are drought resistant for B.C. on stage on Friday, March 17 at 5 p.m. and on Sunday, March 19 at 12 p.m., he will be presenting on how to grow food 12 months of the year in a Canadian climate.
2. Nourishing the body and mind through gardening
Gardening not only has the ability to nourish by growing healthy food and getting yourself moving, but it also provides many mental health benefits, giving individuals a sense of purpose, clarity and responsibility. Emma Terrell, The Urban Botanist, Carissa Kasper, Seed & Nourish, and Janis Matson, Shoreline Landscape Design, are just a few of this year's experts who are passionate about using nature and gardening as an opportunity to feed the soul and improve wellness in people's day-to-day life.
"My philosophy when working with clients is to design a garden that feeds you inside and out as you grow creativity, capacity, connection and cucumbers," shares Carissa Kasper. "I believe in the power of a garden to transform space into place, plants into nourishment, and absence into discovery, and I'm passionate about teaching others how to too."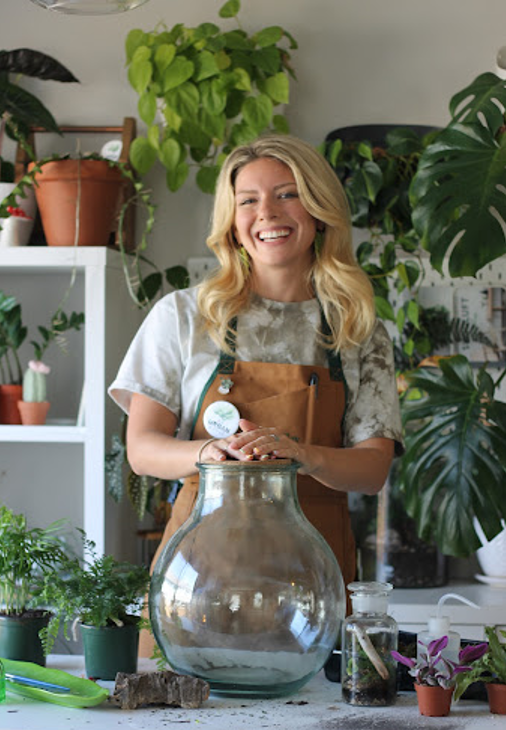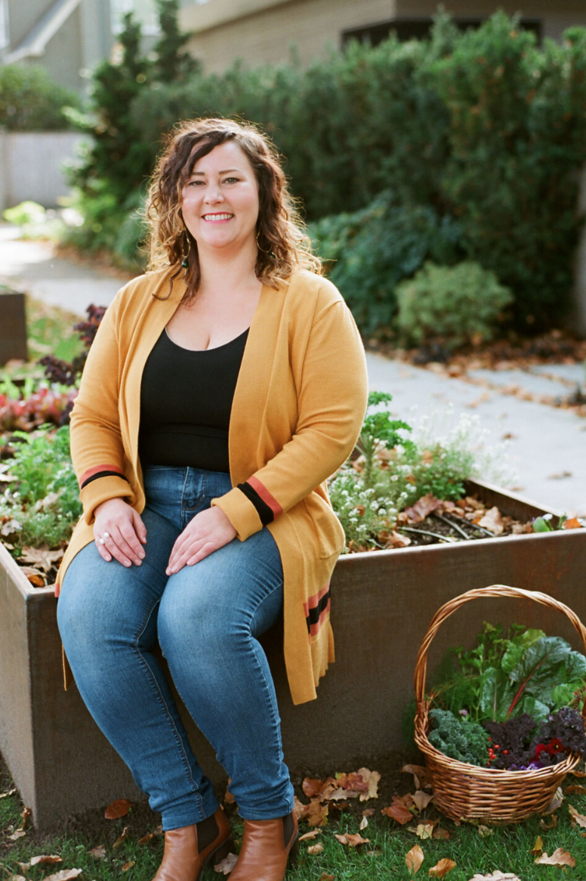 For Emma Terrell, she doesn't think houseplants are a "want," but rather a "need". Emma Terrell will be speaking about how plants make people happy and how horticulture can change your life, on the Vancouver Sun Gardeners' School stage on Saturday, March 18 at 6 p.m. and will also be hosting a do-it-yourself terrarium workshop on stage earlier in the day at 12 p.m. Carissa Kasper will speak about finding your flow in the garden on Friday, March 17 at 4 p.m. and Saturday, March 18 at 2 p.m. Janis Matson will be presenting on gardening for the senses on Friday, March 17 at 3 p.m. and Sunday, March 19 at 1 p.m.
3. Combat the rising cost of food by growing your own
Many Lower Mainlanders are feeling the pressure at the grocery store checkout as the prices of food increase. It's no wonder that many are turning to growing their own food. It is also why businesses like Front Yard Farms are popping up to provide the services including designing, installing and maintaining organic food gardens at residential homes, strata complexes or even office buildings.
"We really want people to understand that this kind of service carries enormous benefits not only to the client, but to the ecosystem as a whole," says Aiden Silzer-Hooker, owner of Front Yard Farms and feature partner at the upcoming Show. "The methods we use are organic in nature and cyclical – they reduce food waste, lower carbon footprints, increase biodiversity, encourage native plants to thrive – and best of all, it feeds you! What could be better?"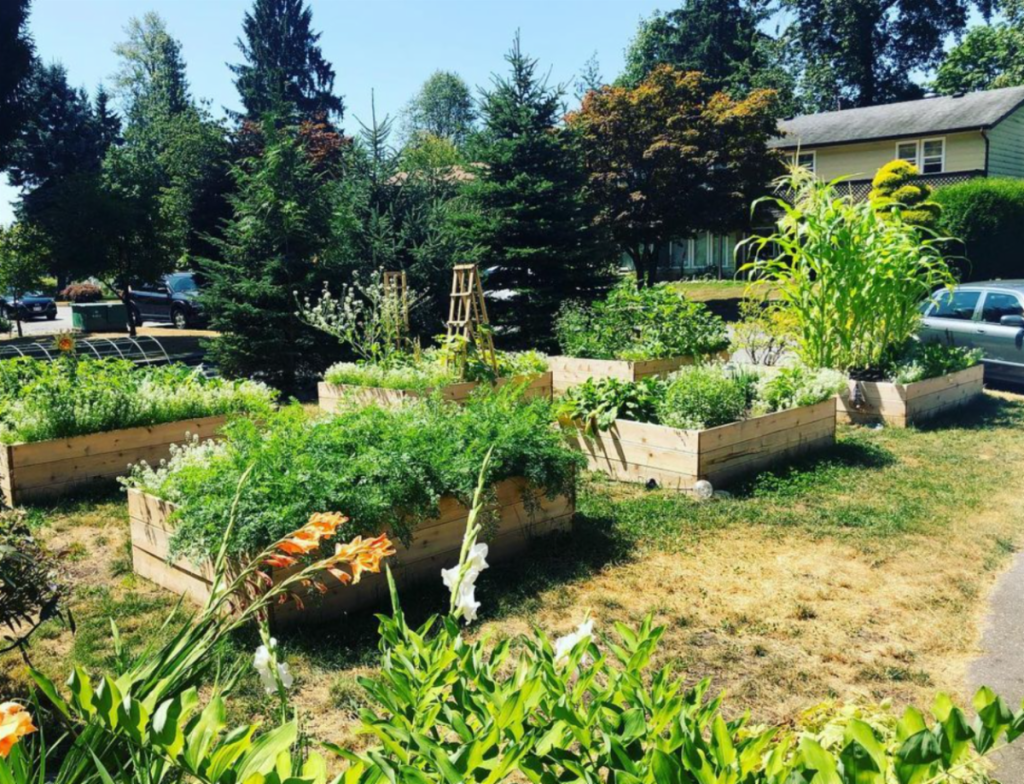 Find Aiden Silzer-Hooker at the Landscaped Luxuries feature at the Show where Showgoers will be able to discover new down-to-earth inspiration from local master gardeners and horticulturists like Front Yard Farms and Vandenberg Landscapes. Be sure to also check out Laurelle Oldford-Down & John Cowie from Art's Nursery on the Vancouver Sun Gardeners' School stage on Friday, March 17 at 2 p.m. and Saturday, March 18 at 3 p.m. where they're simplifying gardening and doing a full, interactive question & answer session with Showgoers.
4. Building gardening capacity and know-how
Gardening doesn't need to be complicated and one of the number one reasons people come to the Show each year is to increase their knowledge and capacity to take care of their own outdoor and indoor green spaces. Show experts have so many tips and tricks to share for those individuals looking to get started, up their know-how and simplify the practice of gardening and landscape design. From creating a summer bulb spectacular to easy lawn care and patio escapes, Showgoers will have the opportunity to attend many sessions to build up their confidence and prepare for springtime blooms.
Learn more at the Vancouver Sun Gardeners' School stage from Pamela Dangelmaier & Elke Wehinger of Botanus Inc. on Thursday, March 16 at 6 p.m., Amanda Jarrett of Amanda's Garden Consulting Company on Sunday, March 19 at 2 p.m. and 4 p.m., Tamara Litke of Seed to Song Gardens on Friday, March 17 at 7 p.m. and Sunday, March 19 at 3 p.m., Gary Lewis of Phoenix Perennials on Thursday, March 16 at 4 p.m. and Reiner van de Poll of Van de Poll Garden Design will be tying things together on creating patio escapes on Thursday, March 16 at 5 p.m. and Saturday, March 18 at 5 p.m.
The BC Home + Garden Show runs from Thursday, March 16 at 11:00 a.m. to Sunday, March 19 at 6:00 p.m. at BC Place Stadium. See the full list of the experts appearing on the Vancouver Sun Gardeners' School stage here. Explore this year's top trends in cooking, decorating, gardening, renovating and plenty more. For more information, or to buy tickets online, visit bchomeandgardenshow.com.