By J.M. Lee
Jasmeen Sran is a first-year Bachelor of Science student at SFU. Born in Canada to immigrant parents from India, her father came to Canada in 1994, not knowing the ins and outs of the Canadian way of life. He did not know who to ask, where to go, and what to do. After finding a job, his Canadian adventure began. In 2005, he founded his trucking company, Golden Express Trucking Inc., based in Surrey, BC. It began with one truck, and it snowballed into over 35 trucks. Daily he was expanding his business; and recently established Golden Express Trucking USA, Inc., based in Bakersfield, CA. His success proved that one must take the extra mile to work hard and be determined.
Jasmeen knows she wouldn't have achieved what she has done so far without her parents supporting her. While her dad was a breadwinner, her mom cared for them at home. One lesson Jasmeen learned is—one should always stay motivated and determined to achieve one's goals. Her ambition is to pursue a career in sciences, make her parents proud, and give them the life they deserve.
Mentoring others is something Jasmeen loves to do because if the mentees get the guidance and achieve their goal, that is a proud moment for her, knowing the mentees may not have achieved the knowledge if they didn't get the proper guidance. She helped so many new immigrants to Canada in job-hunting, resume writing, and finding affordable household items. She made calls for them so they could acquire BC cards and bank cards.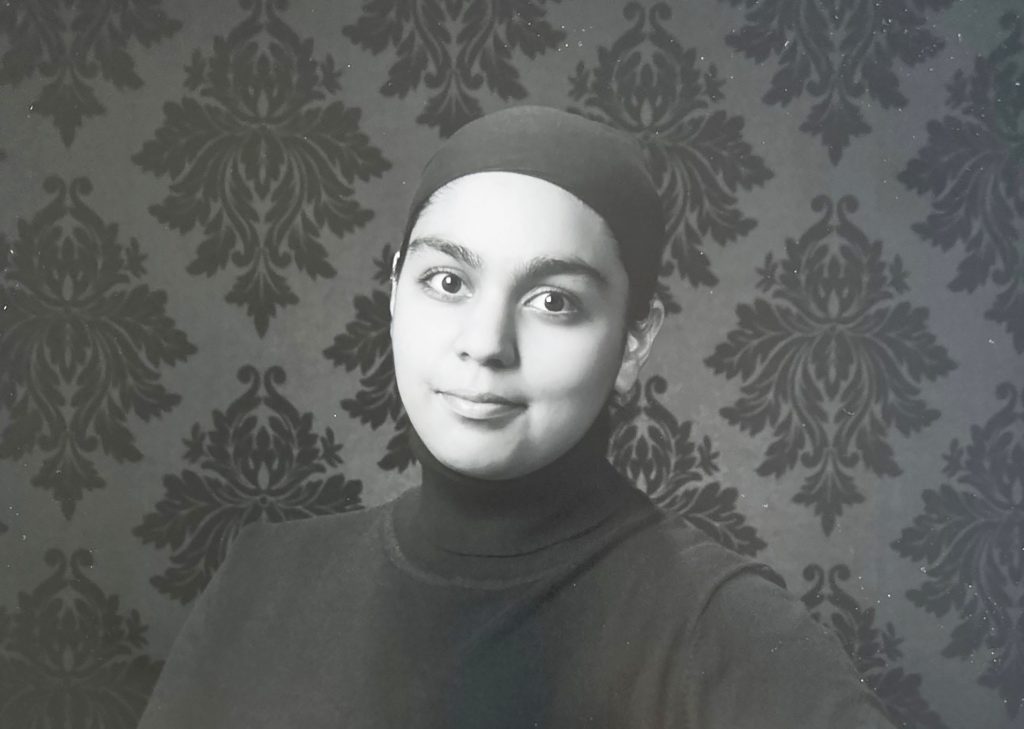 Currently, Jasmeen is volunteering with Surrey's Local Immigration Partnership, where she interviews youth applicants who want to be in a program where they will get all the help they need to settle in Canada. One of her most outstanding achievements was founding a non-profit organization in 2021, raising funds to help children who suffer from cancer. She is the President and Founder of BC's Childhood Cancer Society. Along with raising funds through school and community-wide campaigns for this organization, she successfully completed two projects to support children with cancer; one being gifts for children and staff at the West Coast Kids Cancer Foundation, and the second, a back-to-school spirit project, where 50 backpacks with school supplies were donated to the sick children at the Stralight's Kids Foundation.
During COVID-19, she started an initiative known as Dreams of Hope, where she donated about 50 care kits to homeless shelters in Surrey, BC. While volunteering in the community, she also had fun reading books or painting, one of her favorite hobbies. Jasmeen loves reading non-fiction books. She has read the most inspirational books, which include "Persepolis" by Marjane Satrapi, "A Thousand Splendid Suns" by Khalid Hosseini, and "The Breadwinner" by Deborah Ellis. Apart from this, Jasmeen also loves painting and still has a lot of paintings on her room wall. She can express her emotions through painting, and artistic expression gives her a positive mindset. Volunteering has not just allowed her to make a positive change in the community. Still, she has also been recognized through many awards and scholarships. As a community leader with excellence in community service, she received prestigious awards from her school as well as community service awards and scholarships, including the District Authority Scholarship; a recipient of the Youth Volunteer Award from the Canadian Federation of Fijo Organizations, and a nominee of the Youth Champion of Diversity Award from Cultural Diversity Awards.
In high school, she also received one of the most prestigious awards from her school, the Khalsa Secondary School, The Board of Trustees award for citizenship. This award is given to a student with community service excellence from the graduating class. She had volunteered at over twenty organizations with over 800 volunteer hours while being academically strong and receiving scholarships, including the BC Achievement Scholarship, Future Aces Scholarship, Khalsa Credit Union Scholarship, and many others.
Recently, Jasmeen was chosen as the Top 25 Under 25 winner for 2023 by the Surrey Board of Trade. She continued her passion for entrepreneurship by starting a small business in 2021, making shadow boxes (handmade customized frames), and sharing her creativity through social media. Jasmeen hopes to make a progressive change in the community while achieving the goals she has set for herself.
"I thank the community and my family who continue to support me and appreciate me for the work I do in the community," Jasmeen said. When we asked her how she would describe herself in three words, she said: "Ambitious Young Leader."