By J.M. Lee
Born in Fiji, the youngest of five children, Indra completed her education in Business Administration, and, at 19, she began working for a retailer's corporate office. She then worked as an Executive Assistant at the Sheraton Fiji, next, as a Customer Service Manager for Fiji Airways. Married for 35 years, she has two sons and one grandson.
Indra's family immigrated to Canada in 2002. Her parents had already moved to Canada in 1992. When Indra and her husband and two kids arrived, they lived with her parents in Surrey. Finding jobs was difficult for her and her husband, and employers were looking for Canadian education and work experience. It dawned on them that they had to start from the bottom, no matter what education or experience they brought with them.
"In January 2003, I volunteered at the Surrey Board of Trade (SBOT) and started attending school," Indra recalls. "A month later, I was offered a full-time position at the Surrey Board of Trade as an Administrative Assistant. A few months later, I moved into the Business Resource Centre Coordinator position, and in February 2004, I became the Membership Services Manager of the Surrey Board of Trade." She progressed quickly. She knew there would be challenges but was confident she could do it.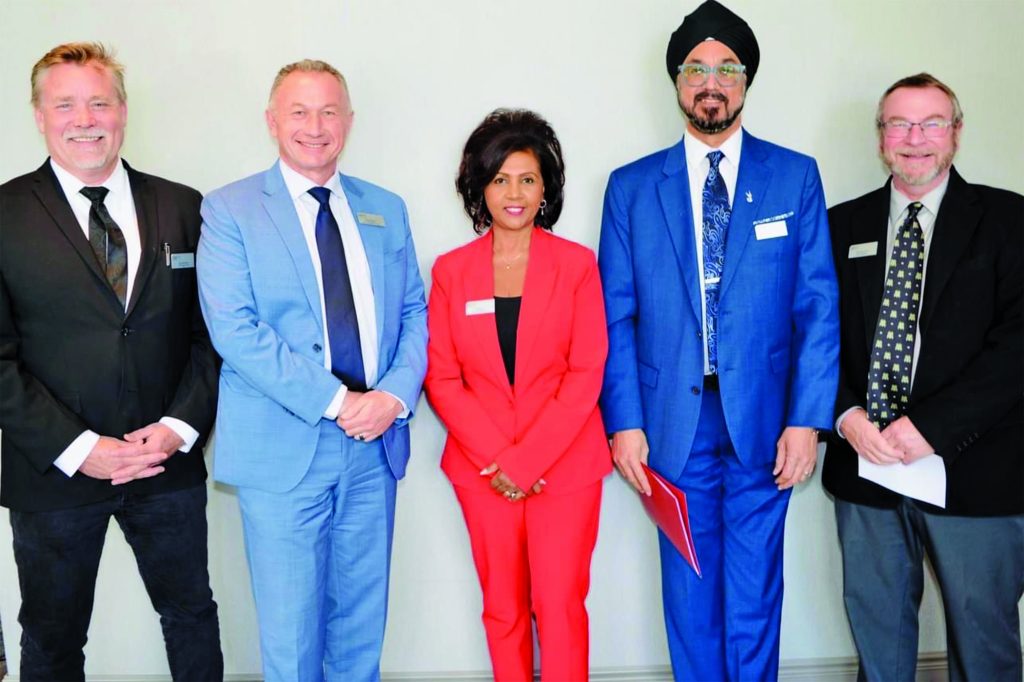 She handled that position for seven years. She asked many questions and was always willing to learn from others. She attended numerous community events, met many people, and made countless connections and friends. Some of these friends are still her mentors today.
While working at the SBOT, she worked at Future Shop in Langley on weekends. Being a working parent with two school-aged boys was challenging. While establishing roots in their new country, she continued her education and training. She was determined.
In March 2011, she was appointed Chief Operating Officer of the Surrey Board of Trade. In 2023 she celebrated 20 years with the Surrey Board of Trade and 12 years as the Chief Operating Officer. In an organization as progressive and dynamic as theirs, there is always the opportunity to learn and grow.
The Surrey Board of Trade's Diversity, Equity, and Inclusion Portfolio is a journey of government advocacy to instigate change, projects to drive results, and events that educate and prompt real change. The Surrey Board of Trade supports and attracts business to Surrey through a diversified service portfolio. It was a platform perfect for Indra's persistence, passion, teamwork, networking, and risk tolerance. She was not scared to take risks and was comfortable with failure.
"Moving to a new country is a challenge, but my biggest challenge was finding fulfilling employment," Indra confides. "I could not find the job I originally wanted because I lacked Canadian work experience and education. It was very stressful, and I almost wanted to return to Fiji. Instead, I returned to school to obtain Canadian education and started volunteering to gain Canadian experience. It worked, but it was very challenging; I was in school, a volunteer, worked part-time at Future Shop, and had to take care of my two young boys. I believe my persistent personality helped me achieve what I wanted and get to where I am today."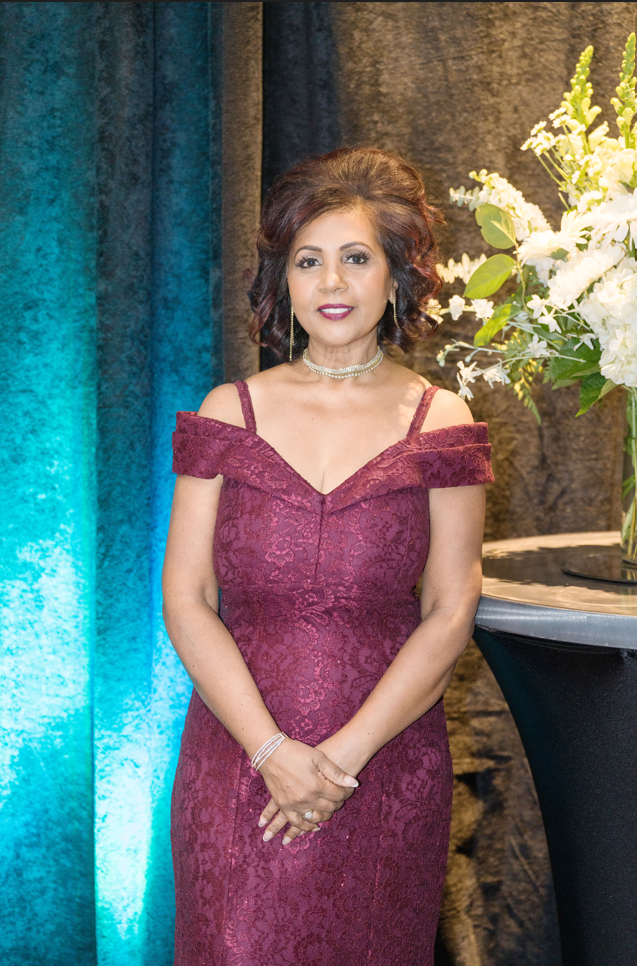 Her biggest inspirations were her parents, who have already passed on. "I saw them work very hard to provide for us in Fiji and Canada. My dad, at 60, worked for McDonald's as a maintenance person. My mum always wanted me to be the strong woman I am today.
Indra is associated with many social organizations: Ronald McDonald House, BC Cancer Foundation, Black Business Association of BC, Umoja operation compassion society, and Valley Women's Association. But the Centre for Child Development is very close to her heart! Each year she participates in their Run, Walk, and Roll event to raise funds for children with disabilities.
"It's good to surround yourself with great people who are smarter than you," she said, advising younger people. "Ask questions, do what you love, reward yourself, and give priority to your health and fitness. And if you like to travel, do it. I am so lucky that my husband has always been there as a partner to share the load of life's responsibilities."
Indra feels blessed and grateful that she has chosen Surrey as her home. "The last 20 years have been a long and beautiful journey," she said, beaming. "Beautiful because of the people I've met and known. I want to take this opportunity to thank all my friends and family that helped me succeed and become the woman I am today."