B.C.'s largest automotive dealership group has invested more than $2 million on creating an EV-focused infrastructure at 20 of its retail locations, with more to come
Richmond, B.C., September 21, 2023 – OpenRoad Group (OpenRoad), B.C.'s largest automotive dealership group, is bringing attention to Zero Emissions Day today, September 21, 2023 with the launch of its Electrified campaign. Electrified was created as a comprehensive hub where consumers can find a wealth of information about electric vehicles (EVs). This includes information about chargers, EV rebates, video reviews, overview of the diverse EV models available in the current market, and access into OpenRoad's EV inventory.
According to Statistics Canada, in the first quarter of 2023, "new zero-emission vehicles (ZEVs) comprised 8.6 per cent of all new motor vehicles registered. This represents an increase from the first quarter of 2022, when ZEVs represented 7.7 per cent of all new motor vehicle registrations." In addition, "nearly one in five new vehicles registered in British Columbia is a zero-emission vehicle."
OpenRoadVPs with EVs – credit OpenRoad Group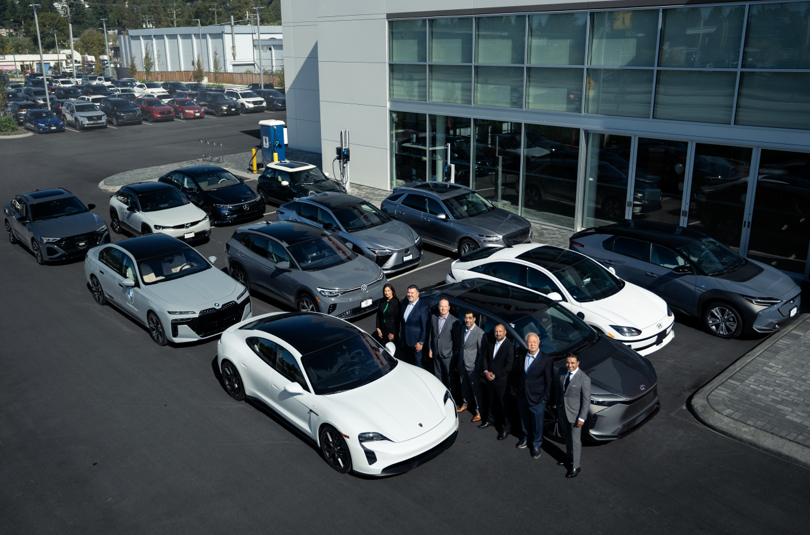 "The demand for electric vehicles continues to grow, and as OpenRoad is the largest EV retailer in B.C., we wanted to provide prospective buyers, current clients, and the whole community a place to visit, where they can learn all about EVs," says Christian Chia, CEO of OpenRoad Group. "We are proud to have invested more than $2 million in EV-focused infrastructure over the years at many of our retail centres, with many more chargers planned."

With more than 178 zero-emission vehicles available in its diverse portfolio (excluding hybrid and plug-in hybrid models), OpenRoad dealerships currently have 76 EV-specific chargers stationed at 20 of its retail centres, including Charge Point, Switch, and FLO chargers. Locations include: OpenRoad Toyota Richmond, Surrey Honda, OpenRoad Audi Boundary, OpenRoad Mazda Port Moody, OpenRoad Toyota Port Moody, OpenRoad Toyota Abbotsford, BMW Langley, Jaguar Land Rover Langley, OpenRoad VW Burnaby, Richmond Honda, OpenRoad Honda Burnaby, OpenRoad Acura Richmond, OpenRoad Lexus Richmond, OpenRoad Lexus Port Moody, The BMW Store Vancouver, OpenRoad Hyundai Richmond, OpenRoad Subaru Boundary, OpenRoad Toyota Peace Arch, Porsche Centre Langley, and Porsche Centre Richmond.
OpenRoadVPs with EVs – sign language – credit OpenRoad Group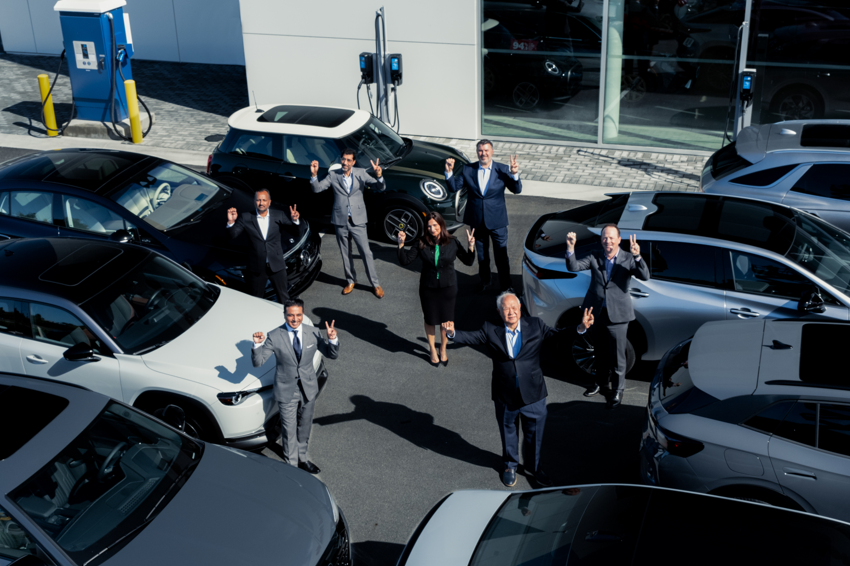 "Zero Emissions Day is a great time to bring awareness to electric vehicles, and we are really proud of Electrified, where our team has brought EV education to the forefront – ensuring consumers have access to all the info they need," adds Chia. "Our team will continue to add even more resources to help shoppers in the months to come."

Visit OpenRoad Group's new Electrified portal to learn more at www.openroadautogroup.com (top navigation Electrified).