RED IS NEW NEUTRAL. IT ATTRACTS ATTENTION & IT GOES WITH EVERYTHING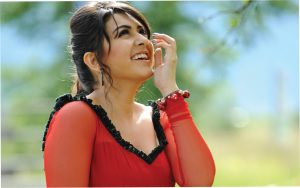 Perhaps the boldest of the bold colors, red is often considered the power color. It is linked to power, passion, anger, lust, romantic love, blood, and the heart.
It is a supporting role in fashion. It is used to neutralize other bold colors and fabrics to create looks that are attention-grabbing but not so bold that they are distracting. You can wear your bright poppy reds from spring to help transition into fall. Once the season is in full swing, opt for darker, richer reds like oxblood, maroon, and burgundy.
Red is New Neutral. Red is certainly a fashionable color.  So, go ahead and adorn yourself in red.
For girls: Red Riding Hood A bright and fascinating red in every hue is sure to breathe life into one's wardrobe. A red leather jacket in every fashionista's delight. It is sure to create an enviable combination with whatever you team it up with.
Fashion trends keep changing. What was in trend last season may be completely out of trend for the present season. Red is a color which always stays in trend. Wearing makes one stand out from the crowd because of its unique bold color. The color is versatile and suits every skin type, body shape and complexion. • Red trousers are another hot style statement when combined with white tee. This colour always breaks the monotony as it has the power to attract. Try skinny, boot cut or low waist trousers.
• If you don't wish to go completely red, opt for a tinge of red in dresses or accessorize with interesting pieces like belts, bags or footwear.
•  A bright red head band or a clip with floral a pattern worn over a simple dress can change your overall look.
For guys: Painting the town red Color red is usually associated with girls, but guys can also try this color. A recent research says that women find men in red more attractive and desirable. Just like girls, it gives a hot look even to male gender. Even a hint of red can work wonderfully as it enhances the personality. Besides the usual red shirt, experiment it on shoes, scarf and accessories too. But it's necessary to know how to wear it correctly for a balanced approach.
• While carrying a red t-shirt, keep the accessories light as red is quite a bold color. Create a fancy statement by donning a red notch collared or plain stylish bomber jacket. Red color definitely accentuates the looks. Try teaming it with black or white.
• Fairer skin tone can easily experiment with this color palette. Otherwise a hint of red suits all skin tones.
• No matter what you height is, feel free to use this color.
• Use of accessories in red like hat, shoes or stole etc., will also help in achieving the same desired look.
• Even carrying a red leather bag can be a head turner. Helen Elizabeth Hunt, an American actress/model was radiant on the red carpet when she attended the 2013 Critics' Choice Movie Awards at barker Hanger in Santa Monica, California attired in a bright red gown. Red stimulates emotional intensity. It's passion, heat, and makes a bold statement. Red hues are rising up to stand out from the pack as a bold color of choice-whether fruity hues or rich ruby tones. Amidst the dark and warm tones dominating fashion, there's a bright and bold vision. A vision of red… a lady in red. Fashion tips on red clothing. Red is a powerful and exciting color. We are introduced to the color red at a very early age in life; in fact, red is one of the primary colors we learn about Kindergarten. The color red can make a statement without doing anything. The color red can make a powerful statement that you are in-charge type of person. Red is bright color that compliments most skin tones. Perhaps you wish to be the "lady in red" in a gorgeous evening gown for night out on the town. Wearing red everywhere makes the bold statement that you are in charge and you are full of excitement. If you're not brave enough to step out decked in red you may want to consider wearing red you can even use jewelry to add a splash of the color red to create your fashion statement. Red rubies certainly add sparkle and are very elegant and tasteful whether you're wearing jeans and a red sweater or a beautiful evening gown. Not sure about wearing red? Did you know you don't even have to wear red to have to actually wear red to have it as part of your outfit? You can choose to compliment your outfit with the color red by simply carrying a red handbag or wearing red shoes. The pull of red is nothing new. Women have donned pinkish blush and bright lipstick for many decades. It has long been a color which is guaranteed to turn heads. Men always take a second look at a woman clad in red outfits, be it on the road or party. But women in red are attractive to men because of its passionate associations. These effects operate unconsciously and probably derive from the fact that red is a significant color in nature, signaling danger and causing excitement. So lets deck out in red or just adorn splashes of red to your attire. Go ahead and step out in red hot fashion.