Aman Bassi, Musician, Song-Writer, Composer, Director, Producer, Rapper and Singer releases her latest song 'Mi Casa Su Casa'  which is a Latin infused Punjabi song featuring USA based singer 'Soukhya'. Taking from the Latin phrase Mi Casa Su Casa which means 'My house is your house', the title perfectly captures the love and fusion between Punjabi and Latin cultures. After a huge success with her songs ,'Chaali Jaan de' ,'Vibe' , 'Dil' and 'Hollywood Hills' which have been one of the most trending songs on various music platforms, this new and highly awaited song has a really fun and addictive vibe to it.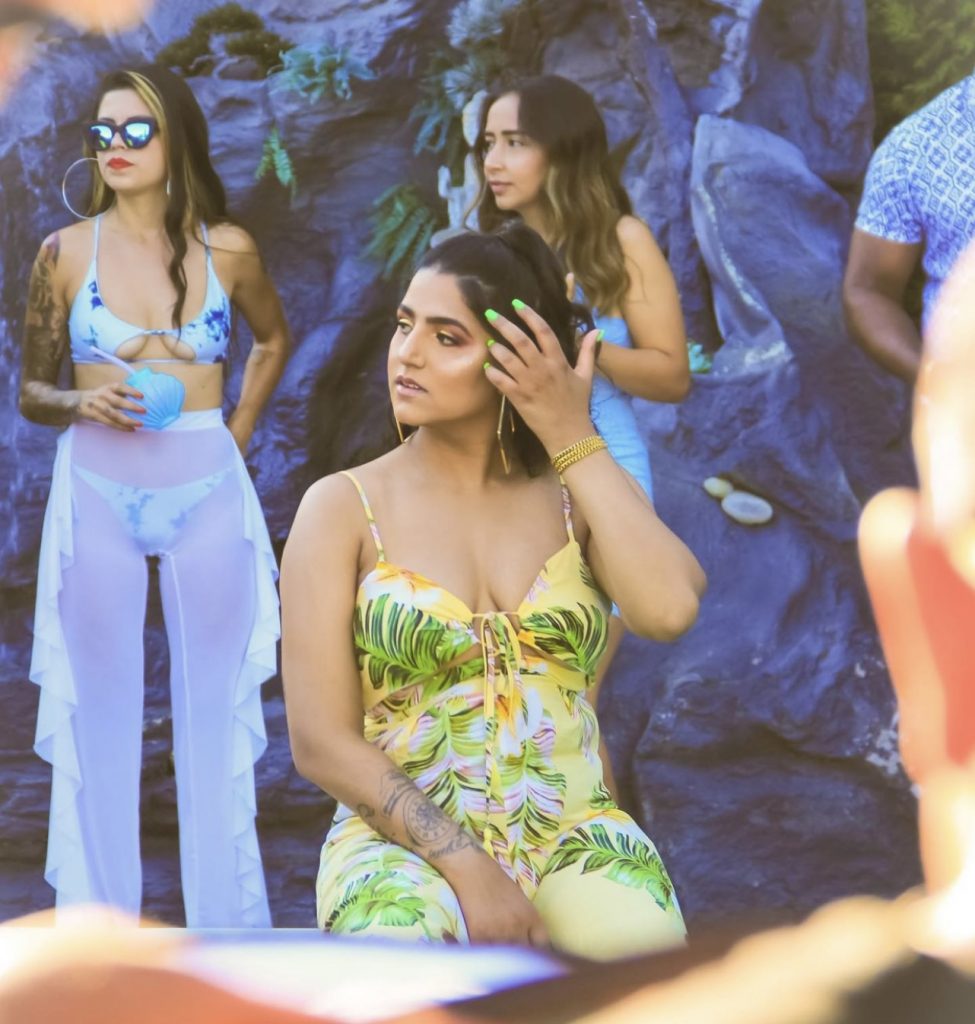 Aman Bassi has made a place for herself in the industry as a lone ranger by singing, writing, and producing all of her songs herself.
Hip Hop Canada featured Aman's profile earlier this year and she made it to the Northern Bars Spotify Playlist. Vancouver's top 10 Hip Hop artists included Aman on their list. She has been named the hottest upcoming Canadian female rapper and is the one of the only Punjabi female artists on Vevo, the largest network of music channels on YouTube.
Aman directed and produced the song 'Chaali Jaan De' in 2019, for which she also wrote the lyrics. The song peaked at top 10 in Punjabi Music charts in the UK.
Her Official YouTube channel has garnered about 1.5 million views, and there you can find all her popular songs including Vibe, Hollywood Hills , Dil and many more.
Being an Executive Producer for many music videos,  she along with her production company have also been nominated for the MTV VMA Awards.
The new song 'Mi Casa Su Casa' is a cross-genre song between Latin and Punjabi that touches every chord with the listener and instantly lifts the mood and spirit. The song has an appealing hook to it and is likely to be the new dance number leading the charts.
Talking about the new launch, Aman Bassi said, "This song has been my absolute best work till date and I'm extremely thrilled to launch it. We had so much fun while recording and filming it. I can't wait for the world to hear it and dance to these incredible tunes. I would like to thank Soukhya for lending her vocals to the song. I'm sure everyone who will listen to this song will be able to relate to it and cherish the good times with their special ones through this song."
Aman's inspiration for this song has been her love for the two cultures and the cheerfulness in their music. Aman's travels to various parts of the world has given Aman a deep dive into a multitude of cultures which majorly inspired her for this Latin infused Punjabi song and bring together the best of both worlds through her music.
Continuing her love for music, Aman is set to perform in some live shows in the next coming months.
For more information on Aman Bassi, visit https://amanbassiofficial.com
Instagram:   https://www.instagram.com/amanbassiofficial/?igshid=15biw04m5tp08
Mi Casa Su Casa:    https://youtu.be/HmXu0z3wDPk
Mi Casa Su Casa:   https://amanbassi.fanlink.to/MiCasaSuCasa