BY GARY THANDI
AMANJIT (AM) LIDDER, CPA, CA, is the Senior Vice President and National Leader of Tax Services with MNP. MNP is one of the largest and most well-known accounting, tax, and consulting firms in Canada. Established in 1958, the firm's head office is in Calgary, and it has 125 offices and nearly 7,800 Team Members across the country.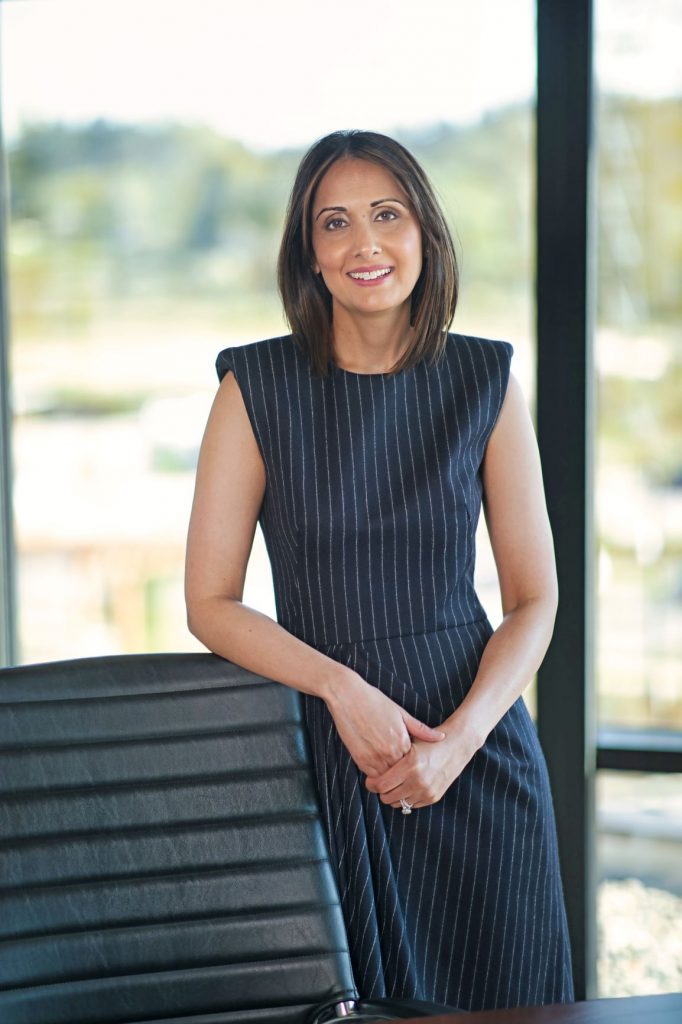 Am was born and raised in Prince George, BC. "My parents emigrated from India in the early 1970s," she explains. "My dad came over first, and my mom arrived a few years later. They settled in Prince George, where I was born and raised, and attended school, including university. Prince George is a great community. I have many fond memories of growing up there."
"One of my earliest memories is of my parents telling me about the importance of education and hard work. And so, there was never a question of whether I would go to post-secondary. They instilled in me the importance of work ethic and drive at a young age. My parents didn't say 'you need to do this, or that,' it was just 'choose a field that you're interested in, and then do it.' They wanted their children to be well educated and independent."
Am notes that she placed tremendous pressure on herself to excel. "I am the oldest of four girls," she reveals. "So I felt I needed to lead by example." Her uncle is a Chartered Accountant, and she had the opportunity to see the type of work he was doing while she was still in high school. That exposure led her to explore accounting and tax. "At the time, I didn't know I wanted to specialize in tax – what drew me to pursue tax later in my career was the opportunity to assist with corporate restructuring and making businesses more tax efficient ."
Am married in 1999, her spouse Danny had an employment opportunity that took them to Edmonton for a few years. Another opportunity then emerged that brought them to the Lower Mainland in 2007, where they have resided up to the present.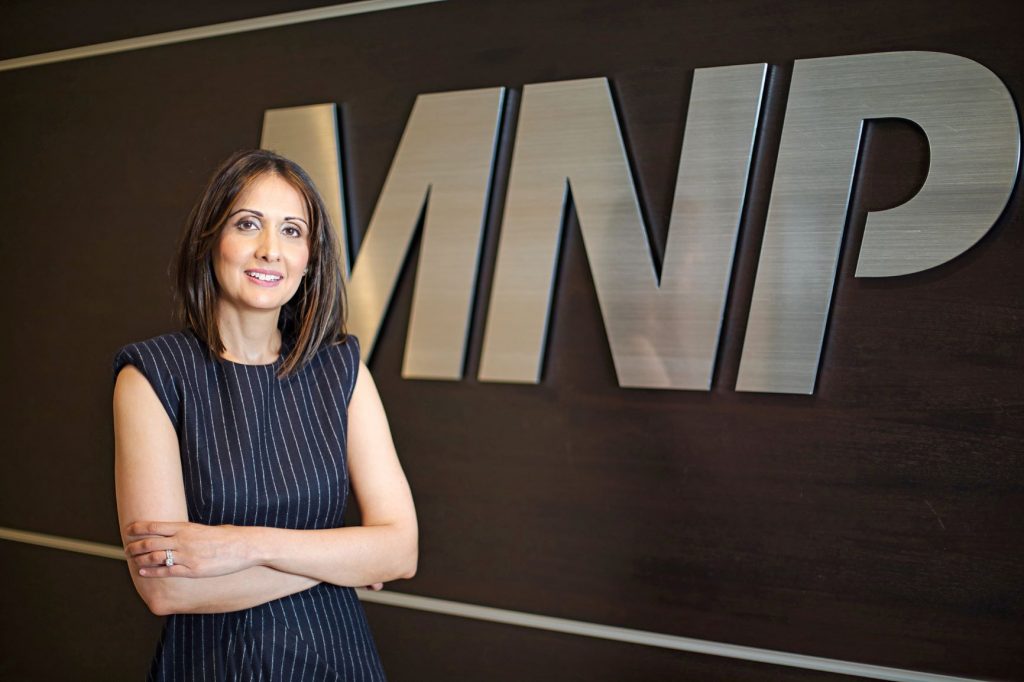 Am joined MNP in 2005 as a tax manager in the Edmonton office. She completed the CPA Canada In-Depth Tax Program to specialize in Canadian tax planning. Am became a Partner in 2010 and since 2018 has been the Senior Vice President and National Leader of MNP's Tax Services group and a member of the firm's management team. In these roles, she oversees all facets of MNP's tax practice, providing management and strategic guidance to a large team of tax specialists across the nation. As the Senior Vice President of Tax Services with MNP, Am is the Chair of the firm's Tax Executive Committee. She has also served as a Director on MNP's Board of Directors. She was the first female and first member of a visible minority ever elected.
As noted on the MNP's website, Am has extensive expertise in Canadian taxation, providing a wide range of tax planning and compliance services to mid-market organizations and their shareholders. Working one-on-one with clients, she delivers practical advice and strategies for corporate and personal tax planning, estate and succession planning, and corporate reorganizations, as well as merger and acquisition planning. Am strives to fully understand her clients' and their businesses, allowing her to tailor solutions to their objectives.
Am has maintained her involvement in the accounting profession and has presented at numerous tax conferences hosted by organizations such as CPA Canada and the Canadian Tax Foundation. She is an active member of the CPA Canada Tax Advisory Committee. She has previously served on several boards or committees, including the CPA Canada Education Committee, the CTF British Columbia Tax Conference Program Committee, and the Advisory and Planning Committee for CPA Canada's National Conference on Income Taxes. In the past two years, Am has also been invited numerous times to provide insight to the House of Commons Standing Committee on Finance and the Senate Standing Committee on National Finance on issues related to the fiscal policy for the country.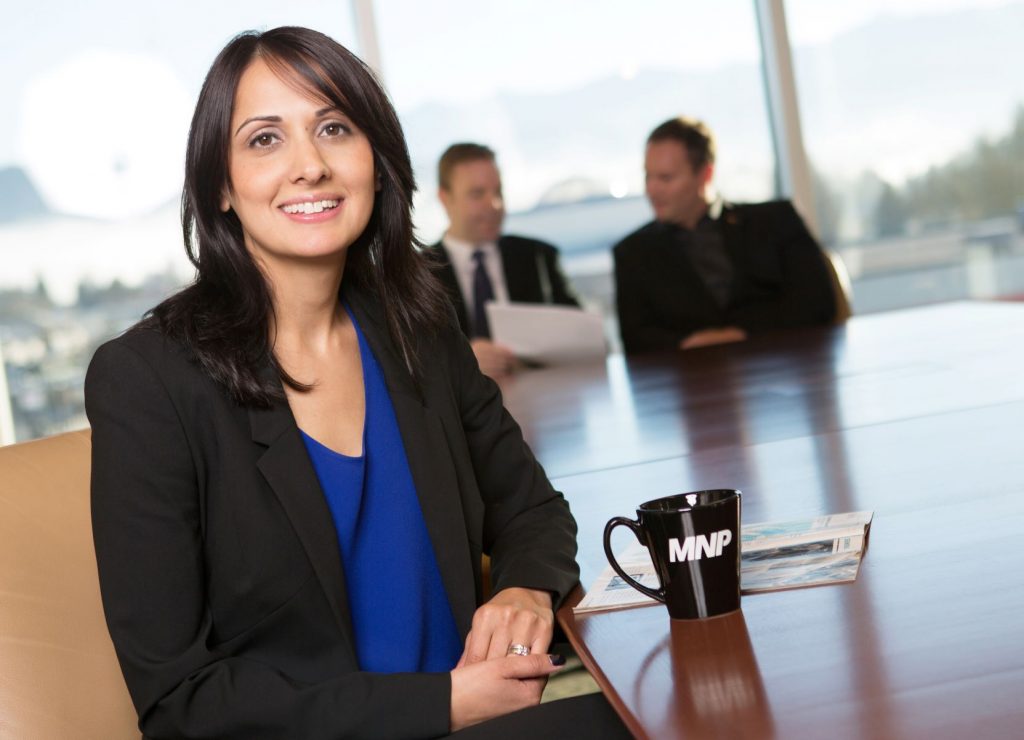 In her over 16 years with MNP in various leadership roles, Am notes that "anytime you want a truly engaged team, you need to lead by example. Talk the talk and walk the walk. I work extremely hard, and I am very passionate about the work that I do." When asked what advice Am would give to someone who may wish to follow her career path, Am shared that "anytime you step into a new role or job, you are not going to feel 100% prepared for it. It is normal to feel that way. It can be intimidating, and I can say I have been in those situations – and I learned that it is okay to admit that I am not going to know it all. So, while I am learning, I can rely on a team and others to ask for support. It is okay to admit that you don't know all the answers. So, anytime that I've been able to step into a new role, it's been a challenge, but you have to be willing to put in the effort to learn. For my role as SVP and national tax leader, there was a learning curve. And so, it's just how you manage the challenges, and again being open to saying, 'I don't know all the answers,' and ask for help."
"My ability to be direct and assertive while still being respectful is very much my leadership style," Am advises. "Making sure there is consistency and honesty. These are all effective qualities in leadership. I treat people the way that I want to be treated. I listen with an openness to learn and grow. I think about who is at the table and who is missing—and whose perspective may be missing. I ask that question all the time."
"And mentorship is an important part of creating a sustainable and high-performing culture.  Mentorship means sharing the lessons that I have learned on my journey with the next generation of leaders. I believe that for a mentoring relationship to work, the mentee needs to do the heavy lifting. Meaning, for the mentee being clear about what they are looking for in that mentor-mentee relationship and being willing to talk through and explore and acknowledge areas for development, then being open to learning and growing." Am suggests finding a network of mentors. "I don't have just one mentor," she discloses, "I have multiple mentors that I can draw upon, depending on the situation."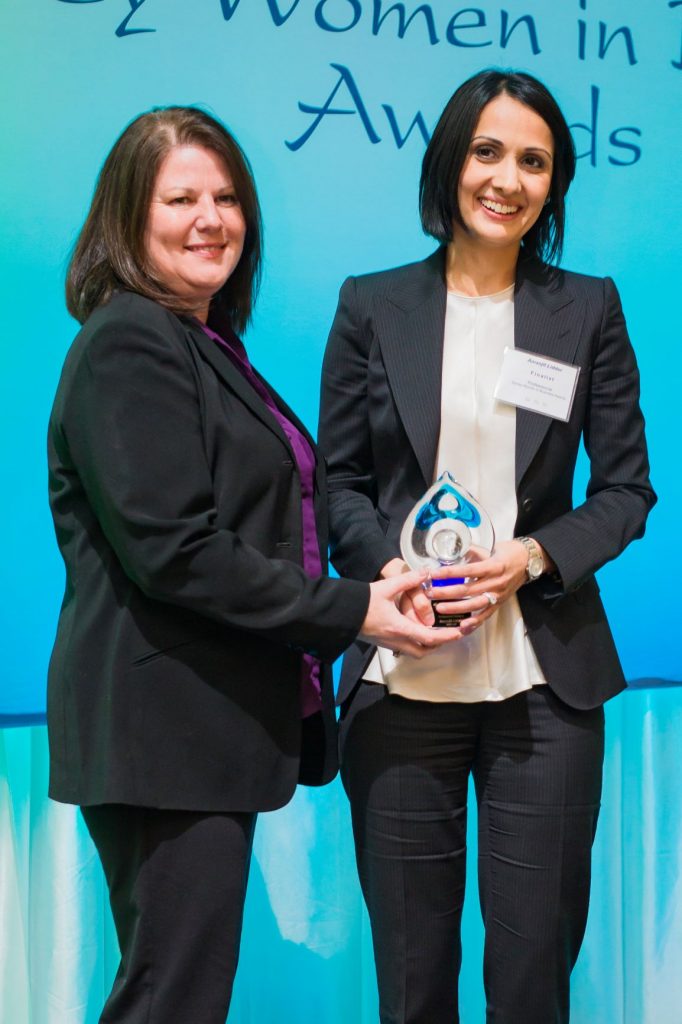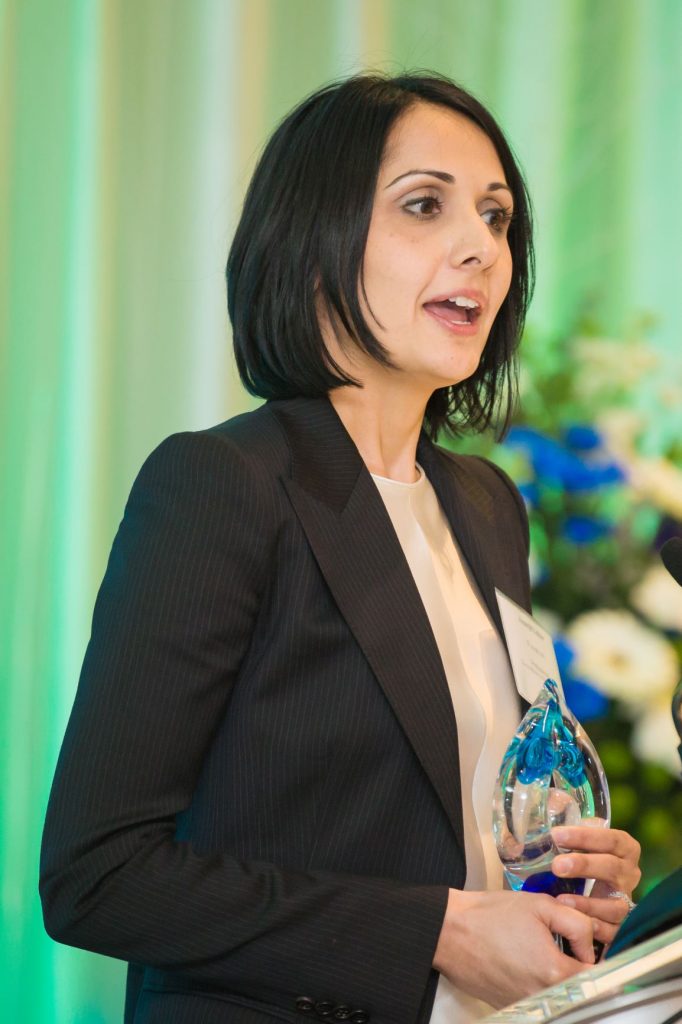 "When you're looking for a mentor, think outside of your circle or your sphere of work and find someone you think will offer relevant perspectives on your career goals or an area you want to develop. Don't approach your friend—pick someone you know who will challenge you in your thinking and perspective. The diversity of perspective that a strong mentor can offer is a key attribute that I think is often overlooked.. Pick someone who thinks differently from how you think." Am has one final word of advice to all DRISTHI readers searching for a career: "ultimately do what you love, and you will be successful."
To learn more about Am and MNP, visit the website at www.mnp.ca