By J.M. Lee
Many kids grew up dreaming of being an astronaut or storybook characters, not Alex Holme. From a young age he was fascinated by real estate and knew he wanted to have an impact in urban development. His particular interest was in new multifamily development, which allowed him to focus his studies accordingly. He obtained his BA from the University of Victoria in Urban Development. He followed that up with a Diploma in Urban Land Economics from UBC Sauder School of Business.
For 10 years, Alex Holme has specialized in launching some of North America's most prestigious and sought-after real estate. From Pacific Gate and Savina in San Diego to the record-setting Butterfly development in Downtown Vancouver. These experiences allowed him to refine his sales and marketing approach with the record-breaking success of six project sell-outs in 2021 (Belvedere, Q5, Oak & Onyx, Melrose, Viktor, and Flamingo).
After their success in 2021, it became clear that the Fraser Valley, and in particular, Surrey and Langley, were being under-serviced by Vancouver Sales and Marketing companies, which paved the way for Prima—a complete services sales and marketing brokerage exclusively focused on the most sought-after multifamily developments in the Fraser Valley.
Alex's mentors are Pete Dupuis and Sid Landolt—both pioneers of pre-sale. He learned, through the years, to build relationships, listen to realtors and buyers, and be a constant student in the field. The industry constantly evolves with new technologies, so it's essential to be agile and integrate new experiences for buyers and realtors.
"Prima is built around integrity, honesty, and treating our customers with respect and care," Alex explains. "I was raised by a single mother who instilled these values in me, and it's my job to lead by example and empower my team to be leaders."
The keys to Alex's success are rooted in passion, perseverance, and curiosity. "I am extremely bullish about the Fraser Valley real estate market in 2023 and beyond. I believe the Fraser Valley, and especially Surrey, are poised for hyper-growth thanks to a combination of record-breaking immigration levels, major infrastructure projects like the upcoming SkyTrain extension to Langley, and businesses increasingly looking to relocate closer to their employees. Additionally, the future expansions at UBC and SFU are set to further boost the region's already promising economic potential.Prima is excited to be at the forefront of this growth," he reveals.
Alex's father was a developer who passed away when Alex was a child. His Dad has shaped him as a person and is the reason why he tries to extract the most from each day. "I don't take anything for granted because I have seen how quickly things can change."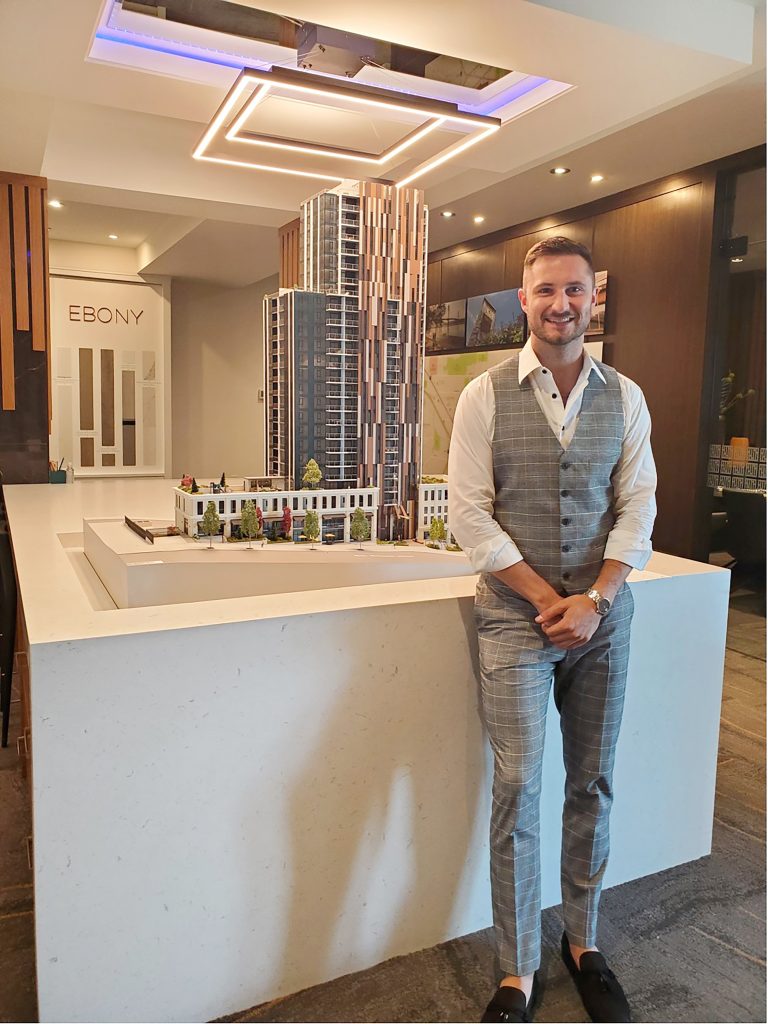 Apart from real estate, he also worked for a non-profit organization called World Housing. "We are excited about a potential partnership with this social organization that shares the same values as Prima," he said. "Working with World Housing changed my perspective on the world and the importance of helping marginalized communities. Prior to my experience building homes in Cambodia, I had an out-of-sight, out-of-mind approach like many people. But now, I speak from a place of genuine passion and commitment."
On the lighter side of life, Alex emphasizes the importance of work-life balance and enjoys various leisure activities. He is an avid sports fan, and enjoys playing golf, squash, and skiing. Alex takes pride in his Czech roots, and likes to indulge in some delicious Sauerkraut and dumplings. When it comes to reading, his favorite book is "The Death and Life of Great American Cities" by Jane Jacobs. 'I do my best to extract the most out of every day,' he said. 'While I haven't had much time for leisure activities lately, I always make time for the things that bring me joy.
Prima is thrilled to market ML Emporio's most anticipated project this spring. Sequoia proudly soars above Surrey's exclusive West Village neighborhood with a curated collection of 1, 2, and 3-bedroom park-side residences. Gracefully curving around the property's majestic sequoia tree, it is the most architecturally significant building ever to define the city's skyline. The prime placement of the Northwest tower gives homeowners at Sequoia the unparalled advantage of enjoying unobstructed mountain and water views in Surrey.
Alex is the President of Prima Marketing and when asked what his words of advice might be for the next generation he told us: "For those young people who might want to follow a similar path, they should always be looking for mentors in the industry. My mentors profoundly impacted my ability to navigate and accelerate my goals. One of the greatest lessons from my mentors was to set small, realistic goals and keep yourself accountable to them. I feel honoured to work in this industry and I'm looking forward to leading Prima in this exciting market."
For priority access, please register at www.sequoiawestvillage.ca