My name is Dr. Joti Samra, and I've been a practicing registered psychologist for almost 20 years. I'm the Clinic Founder of Dr. Joti Samra, R.Psych & Associates, as well as the CEO & Founder of MyWorkplaceHealth – a national workplace consultancy specializing in psychological health and safety. I'm proud to have a fantastic team of clinicians located through BC who provide both in-office therapy services as well as virtual (online) therapy – as well as workplace mental health consultants across the country. Our company visions are to inspire individual and organizational change relating to psychological health, wellness and resilience.
I fundamentally believe that life is not always easy, and all of us—if we live long enough and go through enough life experiences—will struggle with psychological health difficulties at some point in our lives.
Statistics don't lie: Psychological health issues impact us all. The World Health Organization identifies mental health issues as the leading cause of worldwide disability.
I believe psychologically healthy and resilient living is ultimately about creating a values-based, authentic, connected life. We all have universal needs— around acceptance, belonging, meaning, and purpose—but we also all have such breadth and variety in the values that make us who we are. Identify what matters to you, when it comes to relationships, career, personal hobbies, and interests. Speak your truth, authentically, and unapologetically. We are fundamentally social creatures and research tells us that we will – literally as well as metaphorically – die in the absence of human contact. When we have solid social supports, we live longer, feel less physical pain, and anxiety and depression are mitigated, helping us not just survive, but thrive in the face of adversity.  As the saying goes, our friends are our chosen family. None of us have perfect families or backgrounds, and so the only option we have is to—with intention and focus—choose who we want to be in our life.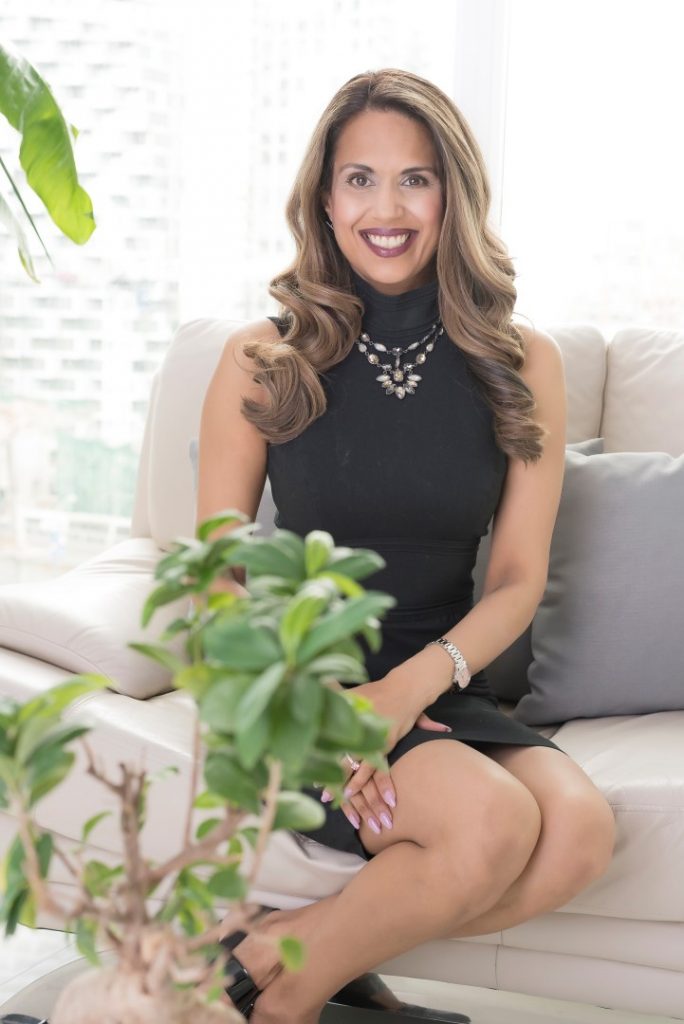 Throughout my career, I have valued widely disseminating knowledge and information about psychological health and wellness that can benefit all of us. I've had a particular interest in the vital role work, and our work environments have in terms of impacting our overall psychological health—and this led me to found MyWorkplaceHealth—a national consulting firm in which I am CEO & Founder.
If we are going to focus on developing and maintaining psychological wellness, we need to be talking about it in the workplace. It's my dream to see all organizations talking about mental health in the workplace and striving to adhere to the National Standard of Canada for Psychological Health & Safety (PH&S) in the Workplace (CAN/CSA-Z1003-13/BNQ9700-803/2013). This national best-practice standard is not only the first of its kind in Canada, but in the world—and is shaping international policy. I'm proud to be the lead Research Scientist who developed the psychosocial frame adapted by the Standard, and a founding and ongoing member of the CSA Technical Committee that has developed this Standard.
I am fortunate to have had experiences that lead me to cultivate a career which I believe is also my life's calling. And through that, I wish to inspire others, particularly those in the South Asian community, to prioritize their psychological health and wellness. We all have an intrinsic drive to share our personal stories and journeys—the good, bad, and ugly. We must understand the importance of reaching out for professional support when struggling emotionally, the same way we reach out for treatment when we are physically ill. Some of us are lucky to have unconditional supports in our lives who offer us true empathy and understanding. Many of us aren't. I am very grateful for the life I have created, but it hasn't always been perfect or easy. It wasn't until I began to actively and intentionally address my past experiences and combat the shame by speaking my truth, that I found freedom from the past—and that is a core part of the therapeutic process.
As the Buddha says, "suffering is part of the human condition." We cannot do away with the suffering we will all inevitably experience in life—but we can connect during that suffering and take control over the trajectory of the narrative we want to tell. Our emotional load is lightened when we can have unconditional support throughout challenging times. And although we may have many people surrounding us in our life who we know love us deeply, they may not always understand us. We must all recognize that there is no shame in seeking help for one's psychological health issues. We can all benefit from therapy.
Reach out to Dr. Joti Samra, R.Psych & Associates today to learn more about how to start on your psychological health and wellness journey. We have offices located throughout Vancouver, Richmond, and the Tri-Cities – and are continuing to expand through the province. We also offer online (virtual) therapy counseling services throughout BC. Contact us at info@drjotisamra.com to obtain a FREE Psychological Health & Resiliency Toolkit.
LinkedIn: Dr. Joti Samra, R.Psych & Associates and MyWorkplaceHealth
YouTube: @DrJoti and @MyWorkplaceHealth
Facebook: @DJSAssociates and @MyWorkplaceHealth
Instagram: @DrJotiSamra and @MyWorkplaceHealth
Pinterest: DrJotiSamra and MyWorkplaceHealth
Twitter: @DrJotiSamra and @MyWorkHealth