UN Women reported the alarming statistic that one in three women experience some form of sexual violence in their lifetimes. A local youth-led organization is tackling this issue head-on. BOLT Safety Society, which started as a small team building a technological solution to women's safety, is today a federal not-for-profit carrying out various initiatives to foster safer and equitable communities for all. The team is formed by many passionate advocates, and at its helm is its youthful leadership.
Co-Founder, Chairperson, and Executive Director Vedanshi Vala is listed among the Surrey Board of Trade's Top 25 Under 25 Award honorees and one of four Women of Inspiration recognized as "Heroes on the Frontlines of the Pandemic" nationally by Canadian Immigrant Magazine. Vala has led many BOLT Safety projects since the founding of the organization, from conception to development to launch and operational stages. One recent example of the society's work is the launch of their Safe Buddies program, which pairs trusted volunteers with individuals feeling unsafe to help them get to their destination safely. Safe Buddies was launched in light of worrying increases in violence against Asian seniors and stalking incidents of women. The program helps anyone who requires a Safe Buddy, especially vulnerable populations like seniors, women, and nonbinary people. Since the program's announcement, Vala has passionately advocated for personal safety and anti-discrimination in the media, speaking in prominent media outlets like CBC, CTV News, and Global News. BOLT Safety also recently announced a partnership with the Strathcona Community Policing Centre, reflecting a commitment to meaningful collaboration with local organizations to drive more significant impact.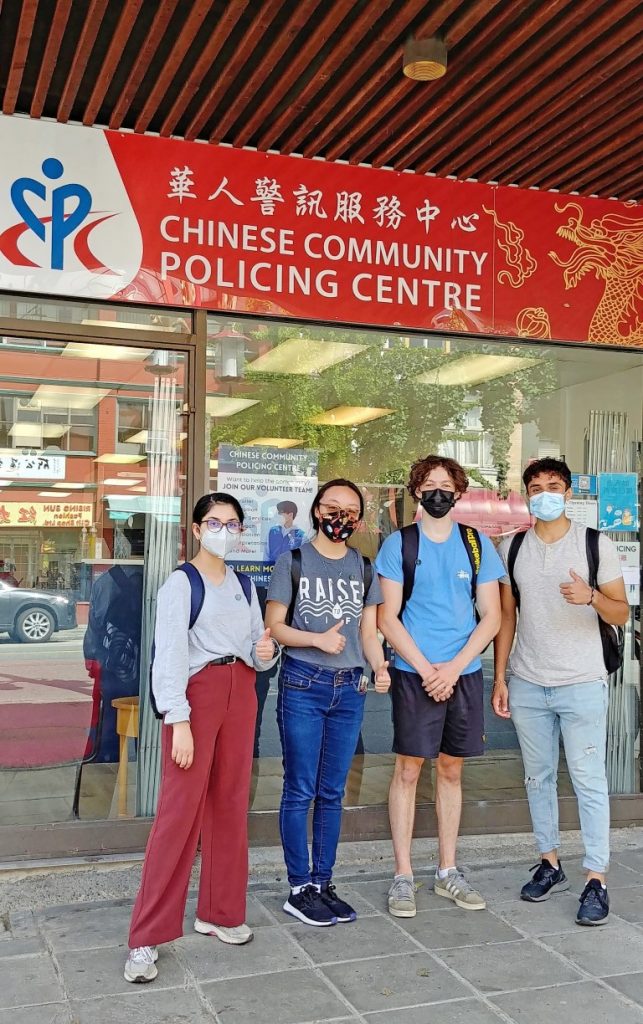 The BOLT Safety team is no stranger to collaborative work with other organizations. Shreyanshi Vala, Co-Founder, Operations Director, and Manager of 'The Hub' platform, has presented the society's work on various note-worthy occasions. For instance, she spoke at the Richmond School District's Table 38 Conference, presented at the Vancouver Police Department's Headquarters, and at Charity Brighouse's Youth Volunteer Fair, an event attended by close to thirty other organizations. The presentation at VPD Headquarters built the basis for collaborative work, such as having a guest speaker from the organization on BOLT Safety's 'Backyards with Bolt' series, which aims to increase conversation on stigmatized topics revolving around personal safety and wellbeing. As Manager of 'The Hub,' Vala curates content for the BOLT Safety platform, which provides resources and information on support services for survivors of assault or abuse. The platform also provides educational material on various topics to flip victim-blaming narratives and promote allyship. The Hub is hosted on BOLT Safety's platform on the WIX mobile app, a free, membership-based community. Members of the platform can find the closest' Safe Hubs' locations on a map, get information on locally available crisis response for survivors, watch self-defense tutorials from community experts, and connect with their own 'Safe Buddies.'
Creating safe and empowering communities starts with safe homes; unfortunately, the COVID-19 pandemic exacerbated a shadow crisis of domestic abuse. In the face of this pressing issue, the BOLT Safety Society launched its pilot 'Safe Hubs' project. Safe Hubs collaborates with local businesses to create a network of safe locations for survivors of abuse. To date, it includes partnerships with the Sabzi Mandi Supermarket franchise and Apple Farm Market. The society has also supported local women's shelters through donations of care products and essential supplies through the project. The Safe Hubs pilot project, launched in the summer of 2020, was supported by a grant from the federal government, RisingYouth, and TakingItGlobal. This year, the society's Safe Buddies initiative was also awarded a grant from the same organizations. Co-Founder, Treasurer, and Financial Director Ravi Nichols was instrumental in acquiring this funding, which will aid the Safe Buddies project team in making a significant impact locally. Nichols was part of the team that recently traveled to various locations, including the Chinatown area in Vancouver, which has seen increased attacks against the Chinese community, to connect with businesses, organizations, and community members to raise awareness about the program.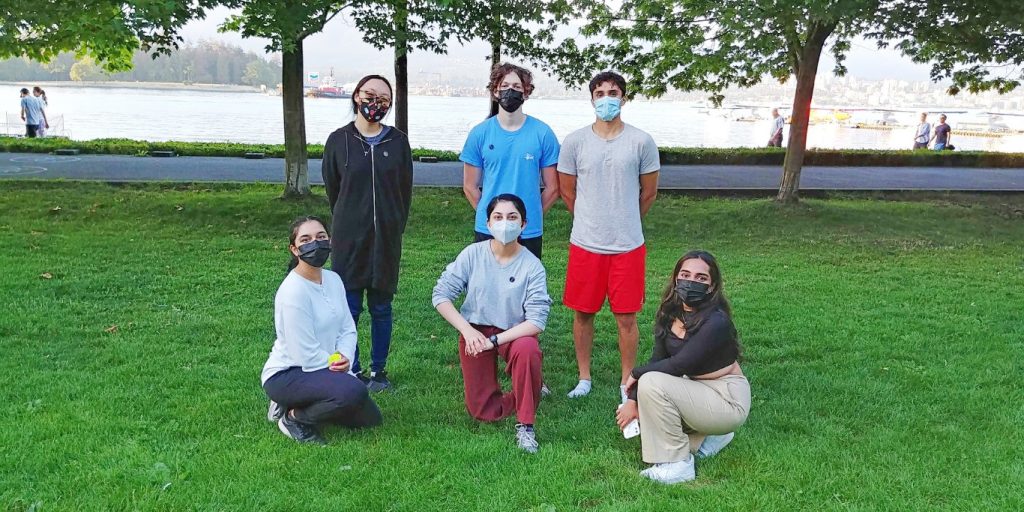 Impact and advocacy go hand-in-hand, and BOLT Safety's Marketing Committee ensures the organization's message reaches its growing audience. Led by Co-Founder Brina Li, the society's Secretary and Marketing Director, the committee has been responsible for the society's prominent and purposeful media presence. Li has represented BOLT Safety in Ming Pao News to discuss their Safe Buddies initiative. Her interview, published in Mandarin, is an example of how society strives to be of service to individuals from diverse cultural backgrounds. Diversity, inclusion, and equity are foundational values of the organization, reflected in their efforts for accessibility, such as limiting language barriers and increasing awareness on important topics. To that effect, in collaboration with their partners at For The Menstruator, the society held a campaign and global discussion event earlier this year on the intersecting issues of menstrual equity and gender-based violence. Moreover, Li is the Manager for the 'Backyards with Bolt' series and currently oversees the second season's production.
The impressive leadership demonstrated by BOLT Safety's Executive Office is but the surface of the organization's potential, passion, and talent. In the past fiscal year alone, the society has provided volunteer opportunities to over 30 changemakers, volunteered nearly 1,500 hours together, and made over CAD 1,500 in community impact. That's about a dollar per hour volunteered to go towards the community or strengthen their operations and initiatives. The team believes in the spirit of a unified effort, asserting that safety is a fundamental human right. The BOLT Safety Society is grateful for their support to date and further calls upon all individuals and organizations to join them in their efforts.
Change starts somewhere. Why not right here, right now, with all of us working together towards a shared goal?