The Vancouver College Fighting Irish and the Burnaby South Rebels are the last two teams standing of the 32 at the 2022 Junior Boys Basketball Provincial Invitational Tournament.
The two teams earned the right to play in the championship final on March 1 at Langley Events Centre after winning their respective semi-final games on Monday night.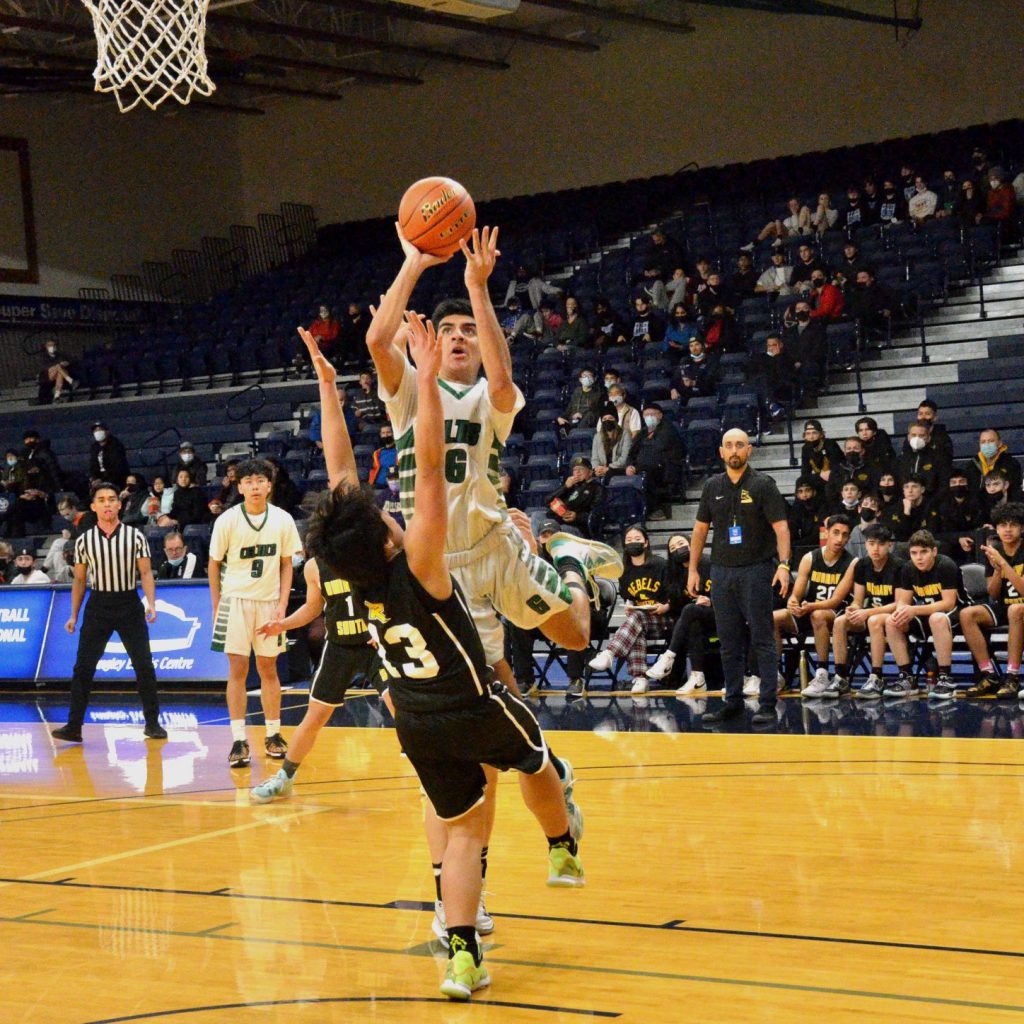 The third-seed Rebels qualified first, using a dominant defensive effort in the fourth quarter to earn the 55-44 win over the No. 23 seed St. Patrick Celtics (Vancouver).
The Celtics led 39-38 with a quarter to play but Burnaby South opened the final period with back-to-back buckets and after St. Patrick's Daniel Geppert hit his third triple of the game to tie things at 42, the Rebels scored 13 of the 15 points. Burnaby South was able to seal the win with a great showing from the charity stripe as they hit nine-of-10 foul shots.
The duo of Lordrikk Gutierrez and Roan Mendoza were the top scorers for the Rebels with 19 and 17 points respectively, while Jovin Sunner had 17 for the Celtics and Geppert scored 11.
The second semi-final matched top-seed Vancouver College against Victoria's Oak Bay Bays, the No. 5 seed with the Irish pulling away in the second half for the 71-56 win.
Oak Bay gave Vancouver College – who entered the game having won their first three contests by 28 points or more – a run in the first half, scoring seven of the first nine points and trailing by two late in the first half. But the Irish extended their half-time lead of five to 10 by the end of the third quarter and maintained a double-digit lead for the rest of the game.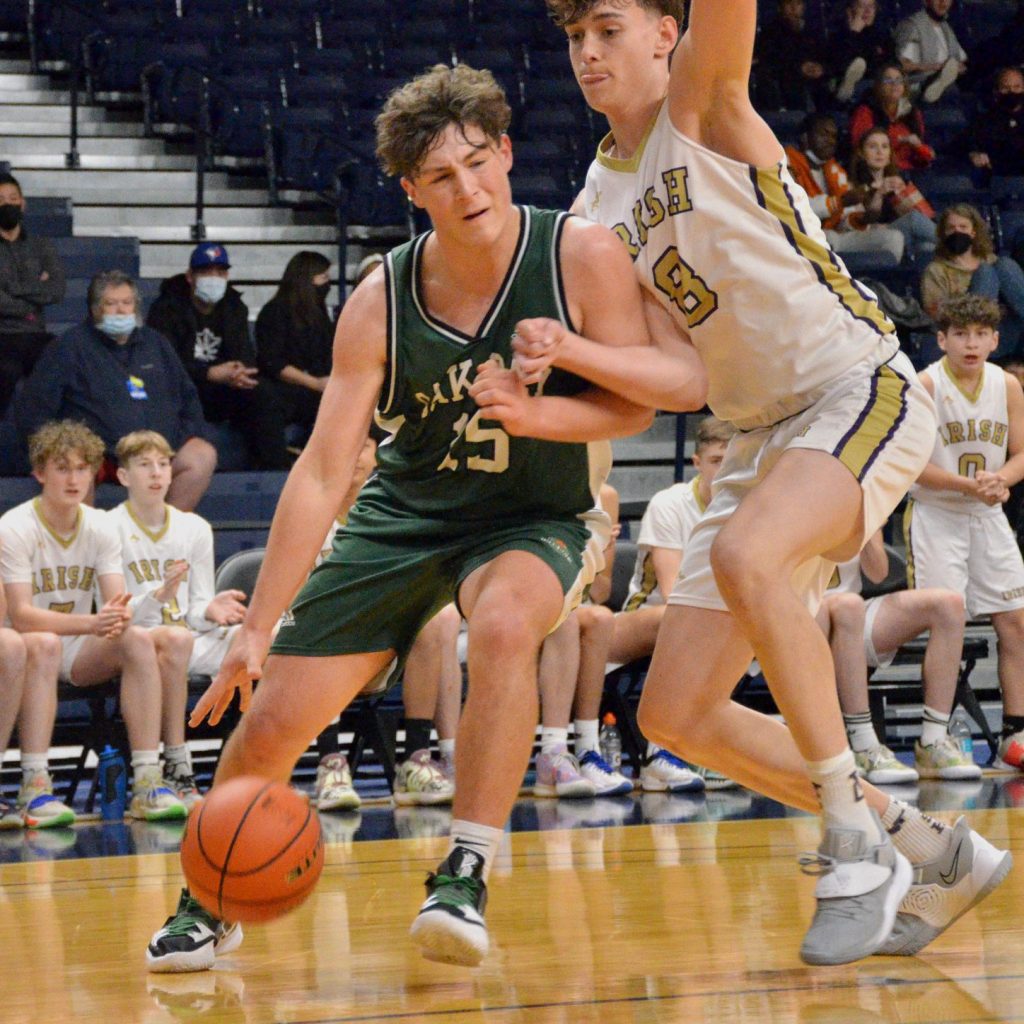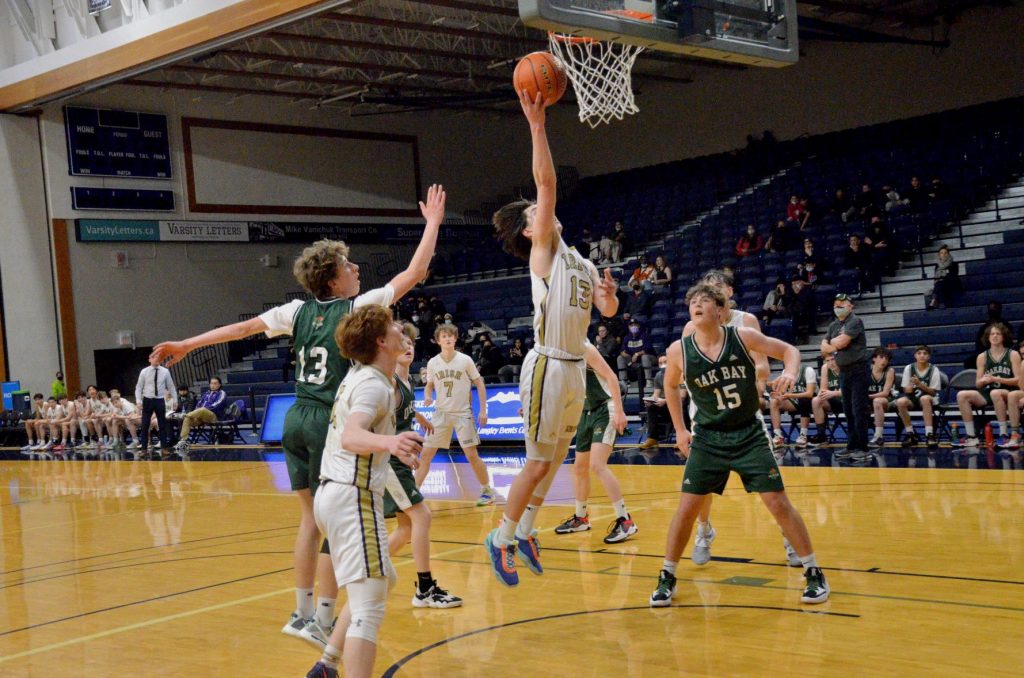 Vancouver College used a balanced attack as four players scored in double figures, led by Ivan Krivokapic's 20 points. Alexander Galin had 17, Roko Maric scored 16 and Vince Velasquez had 12. Toren Franklin topped Oak Bay with 15 points and Max Chapman scored 14.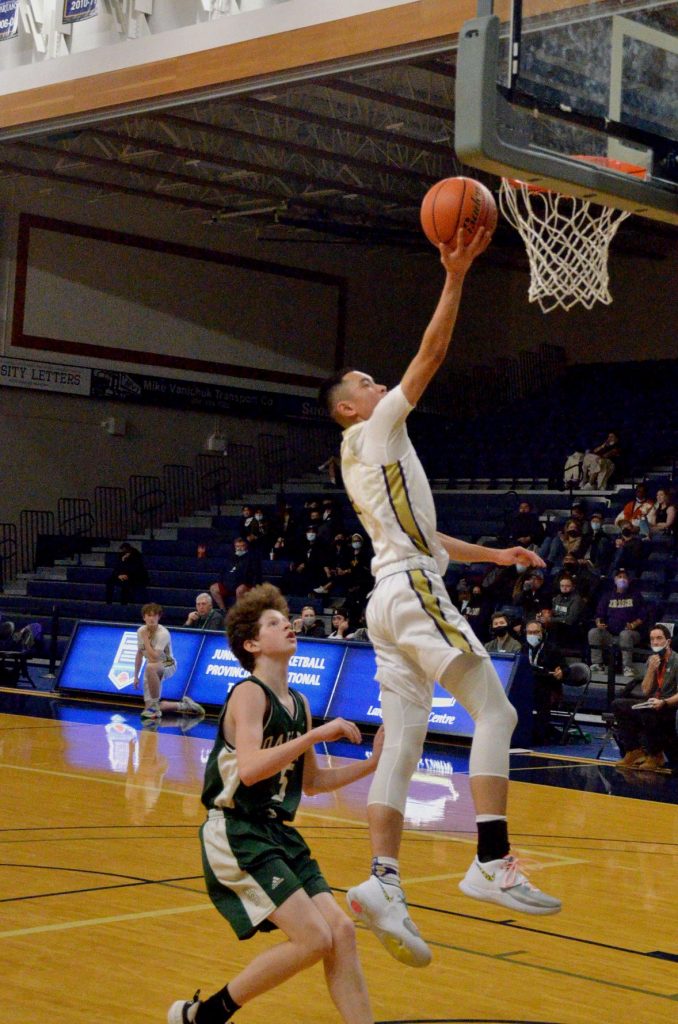 The championship final tips off on Tuesday (March 1) at 7:00pm on Centre Court. All fans 12 years and older must also show proof of double vaccination and all spectators ages five and up are required to wear a mask when inside the facility. The games are also available to stream via pay-per-view at tfsetv.ca.
For tournament schedule and scoresheets from each of the games, please click here.
Monday scores:
R.E. Mountain 72 Prince George 57
Caledonia 54 Salmo 35
Walnut Grove 56 Tamanawis 49
Kelowna 55 Spectrum 46
Terry Fox 70 Summerland 35
Claremont 59 Rick Hansen 54
Lord Byng 49 Rutland 40
Pacific Academy 68 Sa-Hali 61
Fleetwood Park 62 West Vancouver 41
Handsworth 56 St. Thomas More Collegiate 47
M.E.I. 56 Lord Tweedsmuir 48
S.M.U.S. 62 Brookswood 59
Semiahmoo 63 King George 50
Nanaimo District 57 Duchess Park 28
Photos courtesy of Gary Ahuja Langley Events Centre