By Serene Singh
On May 22, 2023, Oxford students made history in bringing together the first ever Sikh Langar to be held on Oxford University's campus.
Langar is the 500-year-old community kitchen of a gurdwara (Sikh place of worship), which serves meals to all – free of charge, and regardless of religion, caste, gender, economic status, or ethnicity.
On arrival, attendees each received a head covering with their names in Punjabi. Following a presentation on Langar and Sikh values by Serene Singh, Rhodes Scholar and Graduate President for the Oxford Sikh Society, there was a performance of Sikh kirtan music with traditional Indian classical instruments including the vaaja (harmonium) and the tabla (drums). The event concluded with the attendees all on the floor eating together to represent equality and the building of community.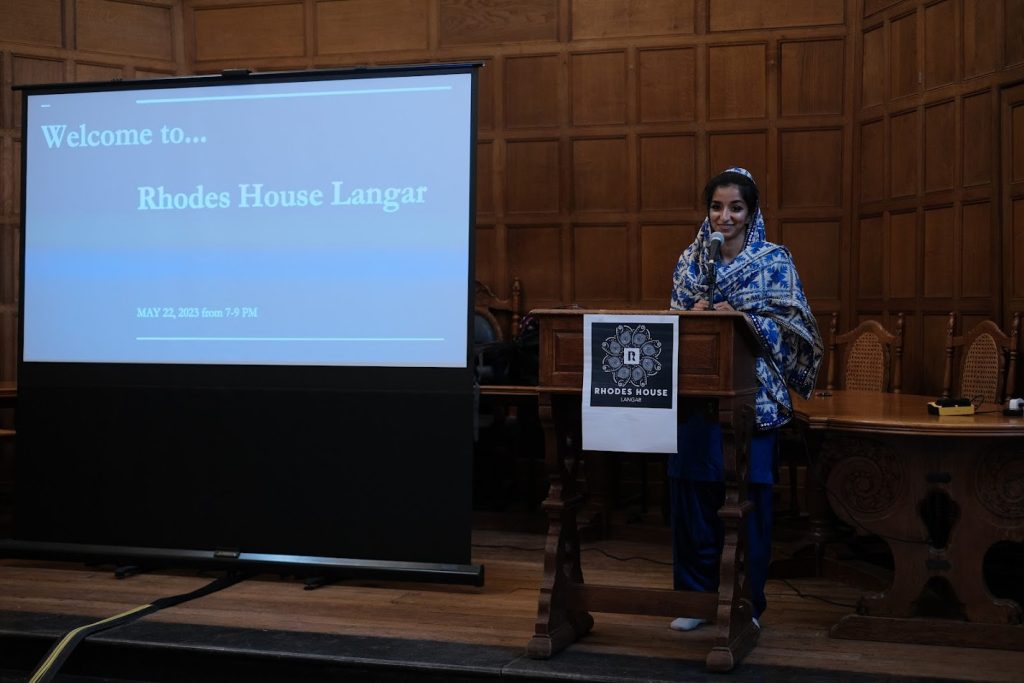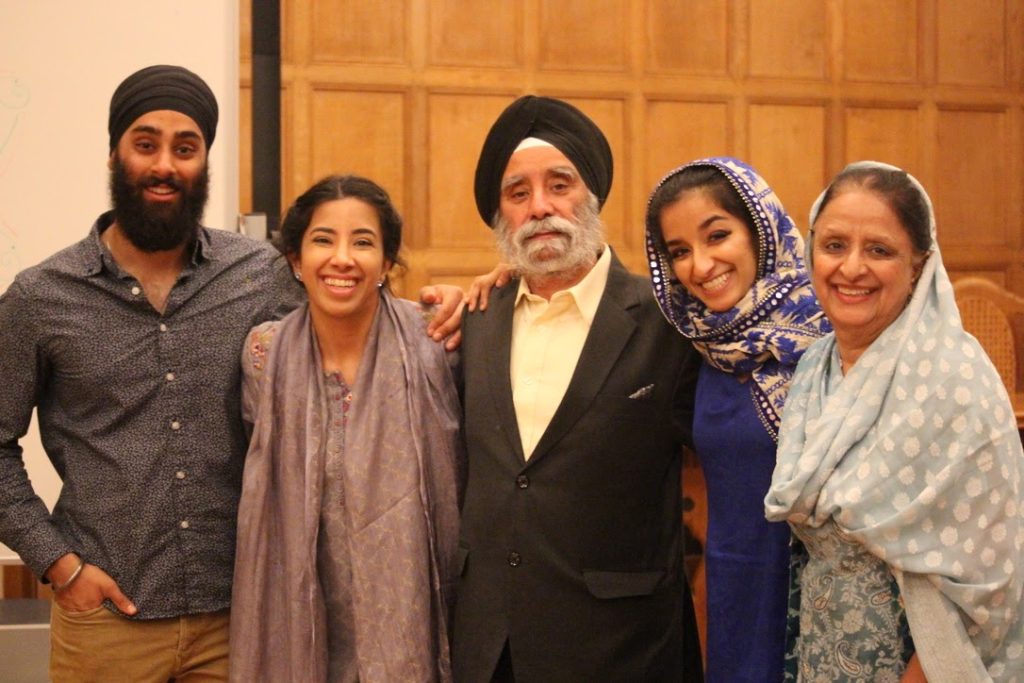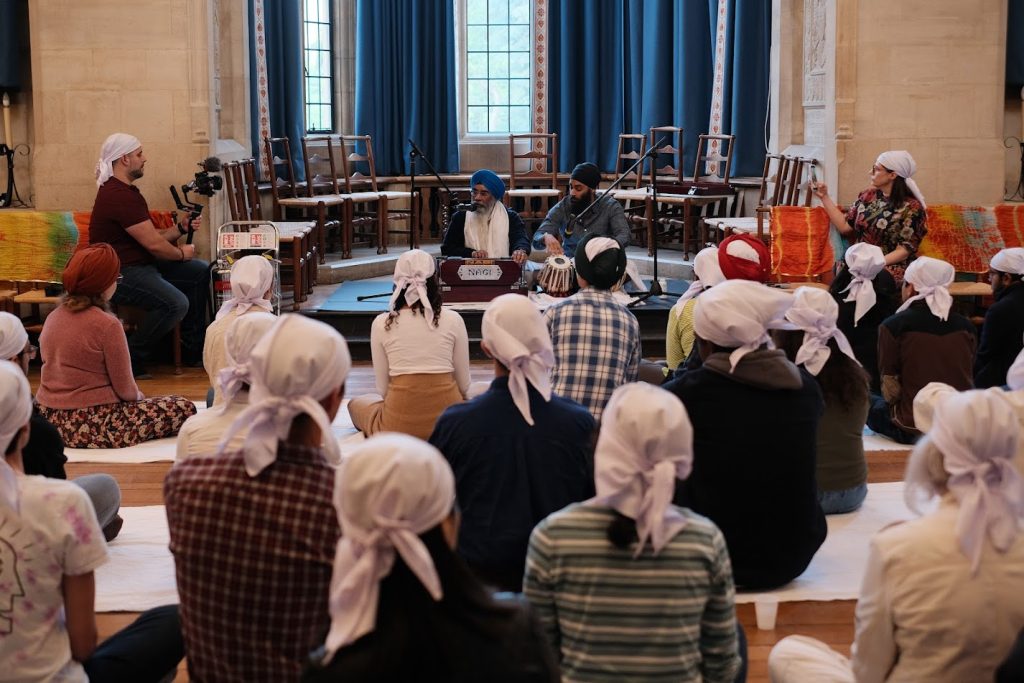 "My partner and I thoroughly enjoyed our time at the Rhodes House, fully immersing ourselves in the joyous atmosphere of the first Langar at Oxford. The vibrant energy, delectable food, and strong sense of community created an unforgettable experience for both of us. We felt truly blessed to be a part of this momentous occasion that beautifully showcased the richness of Sikh culture. The warmth and hospitality we experienced will forever hold a special place in our hearts," commented Isatu Bokum, 2022 Scholar from The Gambia.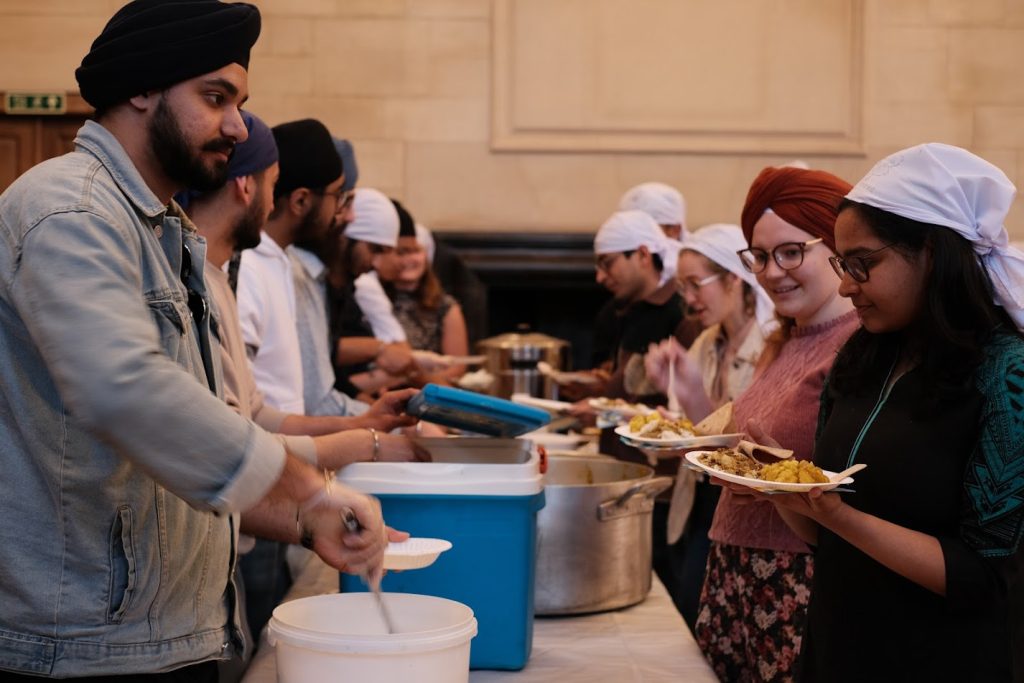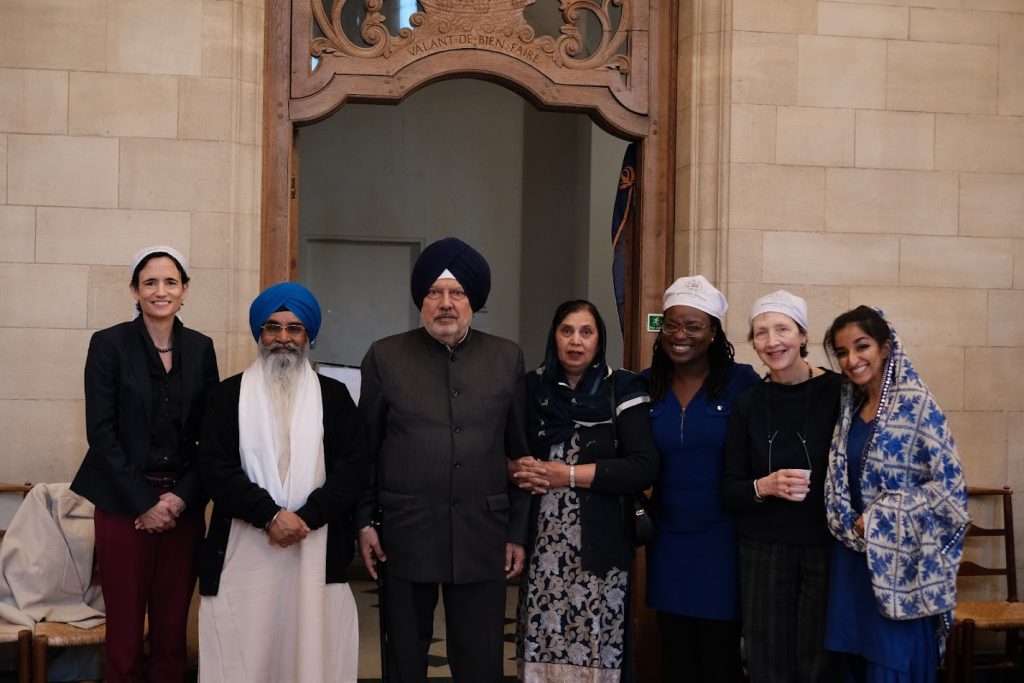 Louise Dearnley, Deputy Warden for Selection & Scholar Affairs, opened the historic evening with a warm welcome and note of appreciation for the scholars from around the world gathered to experience together – for most of them – their first Langar. Nishkam SWAT, the Sikh Langar van in Oxford, discussed their work sharing meals with the unhoused population in Oxfordshire. Michael- Akolade Ayodeji, current Oxford SU President, spoke about his appreciation Sikh community members and thanked attendees on their way out.
At Oxford University, last June, Singh helped bring Ravi Singh Khalsa from Khalsa Aid. He was the first turbaned Sikh speaker who would speak specifically on the Sikh faith to the Oxford Union in its 200+ year history. That interview and event can be watched in full here.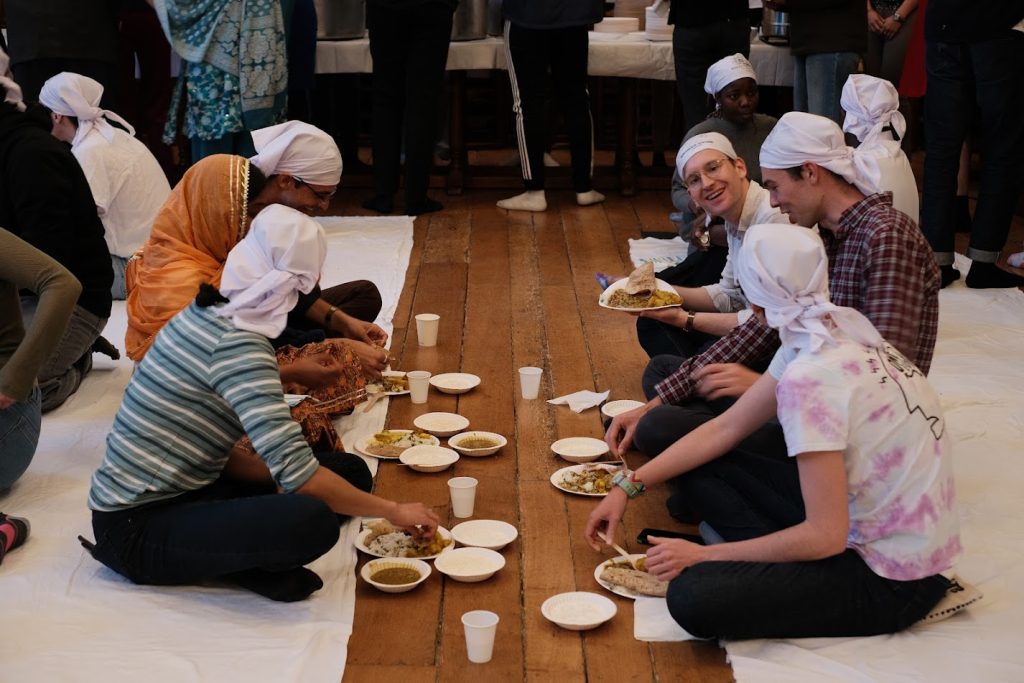 Singh also recently made Sikh history in Oxford University's formal hall dinners for reciting "Mool Mantar," a Sikh prayer, instead of the traditional Latin one at her college's formal. The event can be read about here and the link can be watched here.
"From all my time here, I know one thing: Rhodes Scholars and University of Oxford students are changemakers and world-shakers. Before they go out in the world, truly understanding Sikh values, the Sikh identity, and humanizing the Sikh community and our practices is a legacy I hope to have on the lives here. People should see Sikhs and know the values we live by, and this event helps embody exactly that. This first ever Langar on Oxford's campus is just one of those ways to share my identity with others who might not have ever immersed themselves. I hope this Langar starts an annual tradition for not just University attendees but for other people too– especially for those who are currently unhoused or hungry in Oxford – for decades (or, in Oxford fashion – centuries) to come," Serene Singh says.
Photo Credits: Swathi Srinivasan and Hestia Zhang