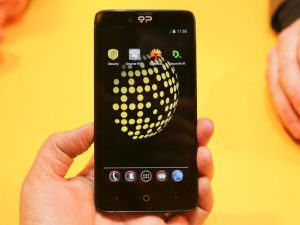 SILENTCIRCLE -BLACKPHONE
Silent Circle and Geeksphone have partnered to combine best-of-breed hardware with all the skills and experience necessary to offer BLACKPHONE, the world's first smartphone which prioritizes the user's privacy and control.
The Blackphone runs on PrivateOS, a "security-oriented" version of Android software that uses a virtual private network to make your phone activity anonymous. It allows users to untraceably and privately make calls, send texts, send and receive files, and video chat.
Many of the phone's specific details have yet to be revealed, but it is expected that a number of Silent Circle's encryption technologies will be embedded as apps on the device.
The first handset is scheduled to be unveiled and available for pre-order on Feb. 24 in Barcelona, Spain at the Mobile World Congress, an annual meeting of mobile communication industry giants known for new product announcements and debuts.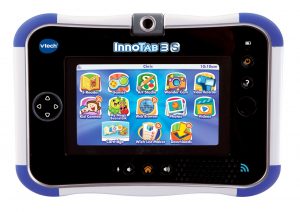 Tablet for kids
Learn, create and connect! The InnoTab® 3S, the new Wi-Fi learning app tablet, opens up a world of interactive game play and learning fun! Educational games teach reading, math, social studies, science and much more – but your child will have too much fun to notice they're learning! Play your own videos and MP3s, and connect to other InnoTab® 3S tablets and smart phones to share messages and more! Includes Wi-Fi, providing a kid-safe connection to the Internet. VTech Kid Connect lets kids and parents stay close by sending text messages and stickers right from the InnoTab® 3S to your smart phone. Now kids between the ages of three and seven can have their own tablet. The VTech InnoTab 3S can do all sorts of big boy activities. It can be used to play games, takes photos and videos and videos with the rotating camera, has an MP3 player for music, downloads eBooks.