By Matt Kieltyka
Rattan, a mechatronic systems engineering (MSE) alumnus, co-founded Moment Energy at Simon Fraser University. Her team is transforming the Canadian cleantech landscape.
About six million electric cars are on the road today and will eventually increase to 145 million by 2030. What will happen to all those car batteries when they're taken out of service? What is thought-provoking—electric vehicles don't seem too green suddenly. But where others see challenges, Sumreen Rattan sees opportunity.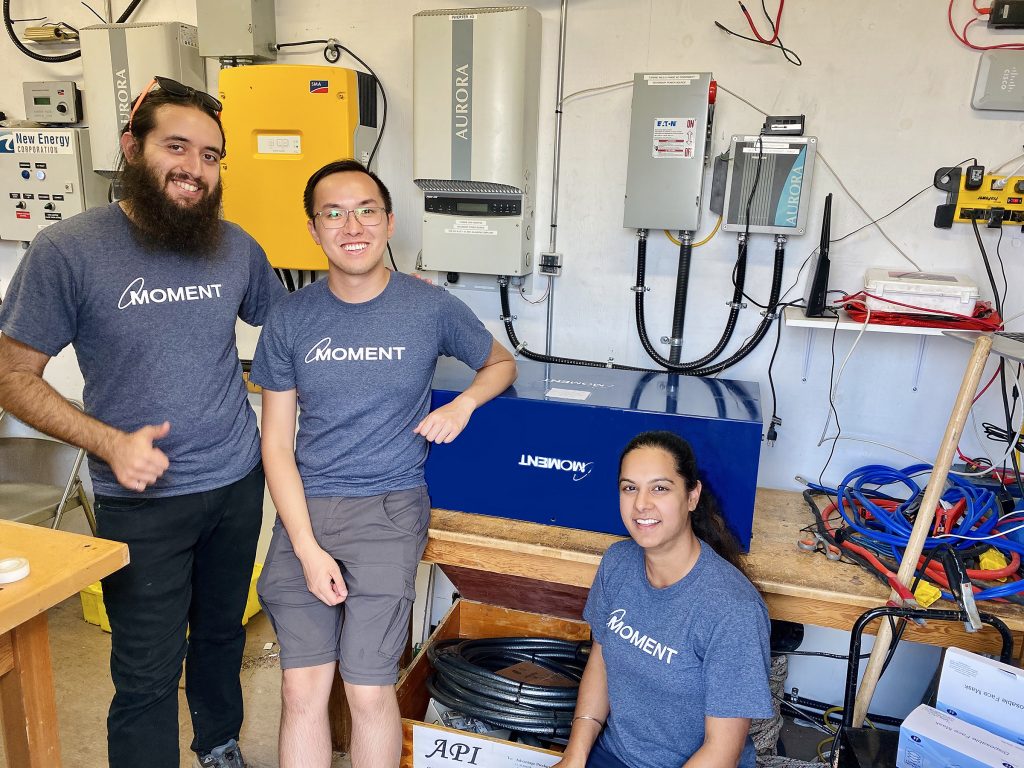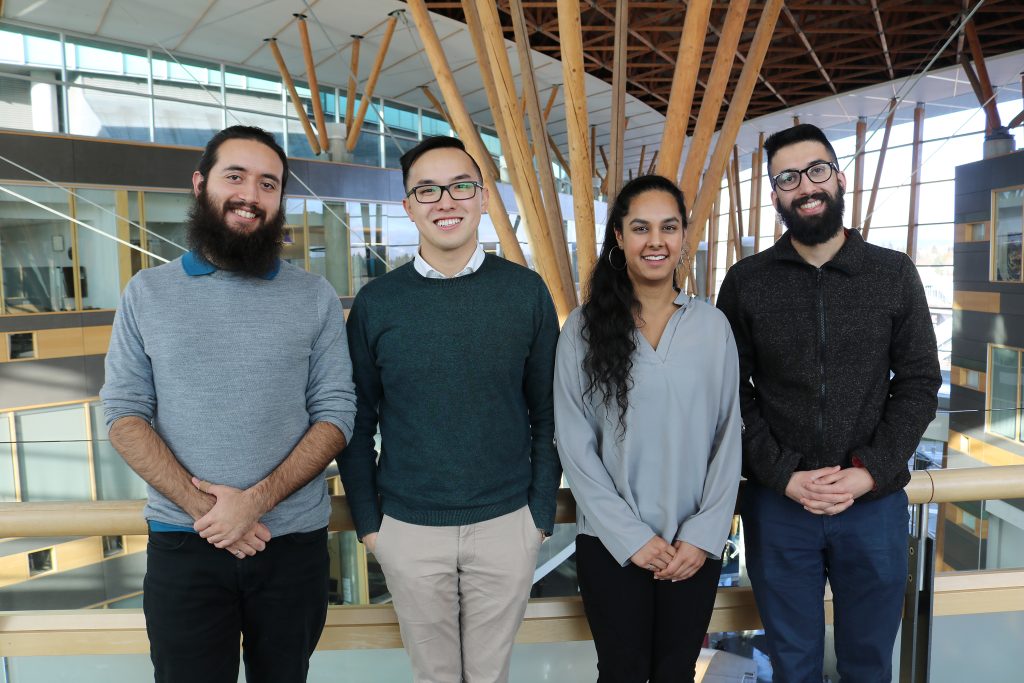 "When I did my engineering degree, only 10 percent of our class was female," Rattan says. "But I've noticed that new programs like the sustainable energy engineering program at SFU now are close to 50/50, which is amazing. I want to encourage more women to be in the field and drive those numbers up."
"The reason people are adopting electric vehicles is to get away from the oil and gas industry and burning fossil fuels," Rattan says. "But without figuring out where these batteries will go after they're removed from vehicles, the circular economy loop doesn't close. The opportunity is to work with different automakers because they're worried about the same thing and want to ensure they're sustainable because it's the right thing to do."
With that in mind, Rattan, a mechatronic systems engineering (MSE) alumnus, co-founded Moment Energy at Simon Fraser University. Her team is transforming the Canadian cleantech landscape through repurposing electric vehicle (EV) batteries into hybrid generator systems that can store sustainable power, such as solar and wind. Today, Moment Energy is also the only Canadian company that works directly with major automotive companies, like Nissan, to repurpose old EV batteries. It is central to Moment Energy's core mission of accelerating the world's transition to renewable energy.
The company is supported by SFU VentureLabs and received mentorship through Coast Capital Venture Connection in its early years. Rattan's personal journey from student to tech executive and entrepreneur is a sign of the changing landscape in both fields. Asked why engineering remains such a male-dominated field, Rattan says it's a matter of exposure and upbringing. "I was interested in engineering because my dad is an engineer. Growing up, I got a chance to visit the different offices where my dad worked and saw what he does, which was inspirational to me. An idea dawned on me: "okay, there's this world in tech that seems really interesting to me.'"
Once at SFU, Rattan said all paths led to Moment Energy. She took a business course during her first year's summer semester, which opened her eyes to a whole new world beyond engineering. "I fell increasingly in love with tech and business then."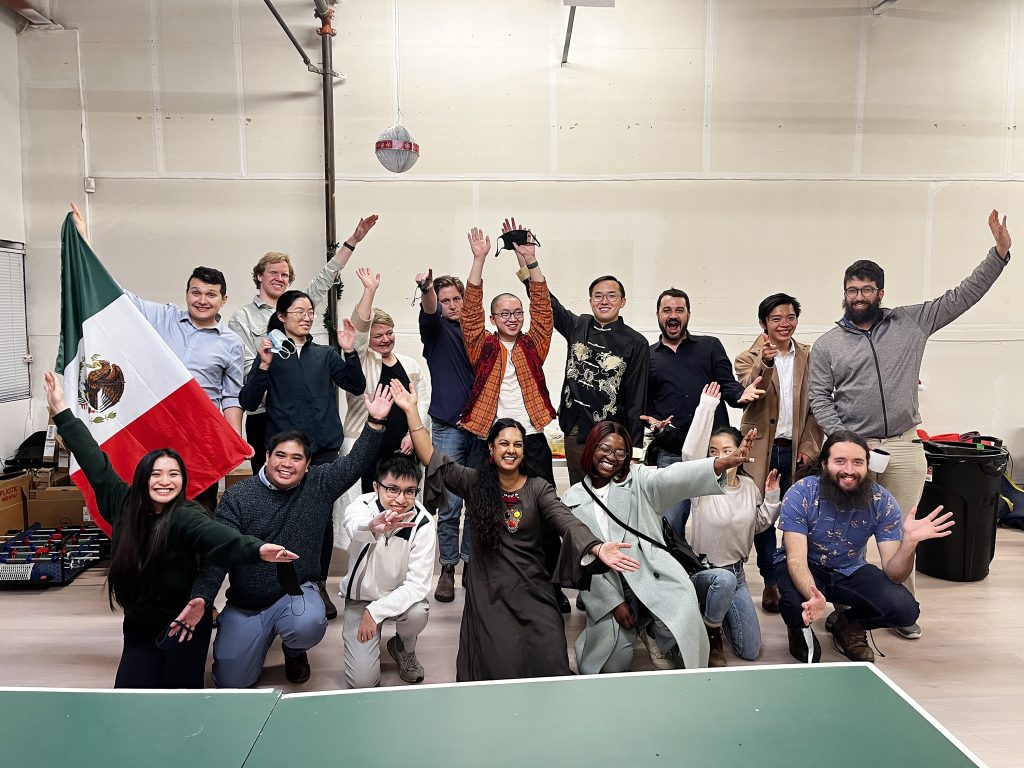 She and her other future Moment Energy co-founders then started an electric race car team at SFU. "That was another place we got experience growing something from the ground up because there hadn't been another race vehicle team at SFU."
Working on the team got Rattan thinking about how EV batteries might be repurposed. The team had actually intended to enter an international contest seeking ideas for ways to repurpose EV batteries but missed the deadline. However, the seed was planted, and the idea stuck with the students. They were intent on following through on their ideas, and Moment Energy was born. "All these different experiences brought us forward into slowly forming Moment Energy," says Rattan. "I don't think I would be at this spot today if we hadn't gone through all those steps."
In addition to scaling up her company, one of Rattan's passions is inspiring other women to get into the tech and business fields. She thinks back on her childhood and her parents' exposure to the sciences at an early age. "It starts early, even at childhood, when you're deciding which toys to give your sons and daughters and being mindful about that," she says. "Seeing my dad's influence in the house using his engineering skills was really helpful. But I think the same can happen in educational settings by having people come in from tech fields to show young girls what that opportunity looks like.
"Rattan, the recipient of a 2022 Globe and Mail Changemaker award, is serving as that role model by speaking at student events when invited. She's already seeing signs that gender balance in the tech field will start evening out soon, even if it isn't reflected in the industry yet. When I did my engineering degree, only 10 percent of our class was female," she says. "But I've noticed that new programs like the sustainable energy engineering program at SFU now are close to 50/50, which is amazing. I want to encourage more women to be in the field and drive those numbers up."