By Gary Thandi
COVID-19 caused many deaths, impacting every individual on our planet—emotionally, physically, and financially. And through it all, many heroes emerged during these unprecedented times.
Sumeet Sharma, a 34-year old resident of Vancouver who works in Surrey, and a small group of like-minded citizens decided to organize and coordinate meals for service providers on the front lines in the battle against COVID-19. Sumeet's sponsor for this initiative includes the popular Vancouver-based restaurant Raga, and the nutrition and health support supplier Supplement King. Sumeet, did his degree in Criminology at Kwantlen polytechnic university, is a BC Corrections Officer and member of their Emergency Response Team and has also gathered donations from his colleagues.
Some sample meals and refreshment items have included butter chicken and rice, pizza, power bars, coffee, and water bottles. To date, Sumeet and his team have gone to Vancouver General, St. Paul's, Mount Joseph, Royal Columbian, Surrey Memorial, Abbotsford, and Langley Memorial Hospitals and regularly delivered food to the hard-working health care providers at these sites. "I am hoping once citizens hear about these efforts," Sumeet advises, "that they will also donate to healthcare workers and thank them for all they are doing for our community."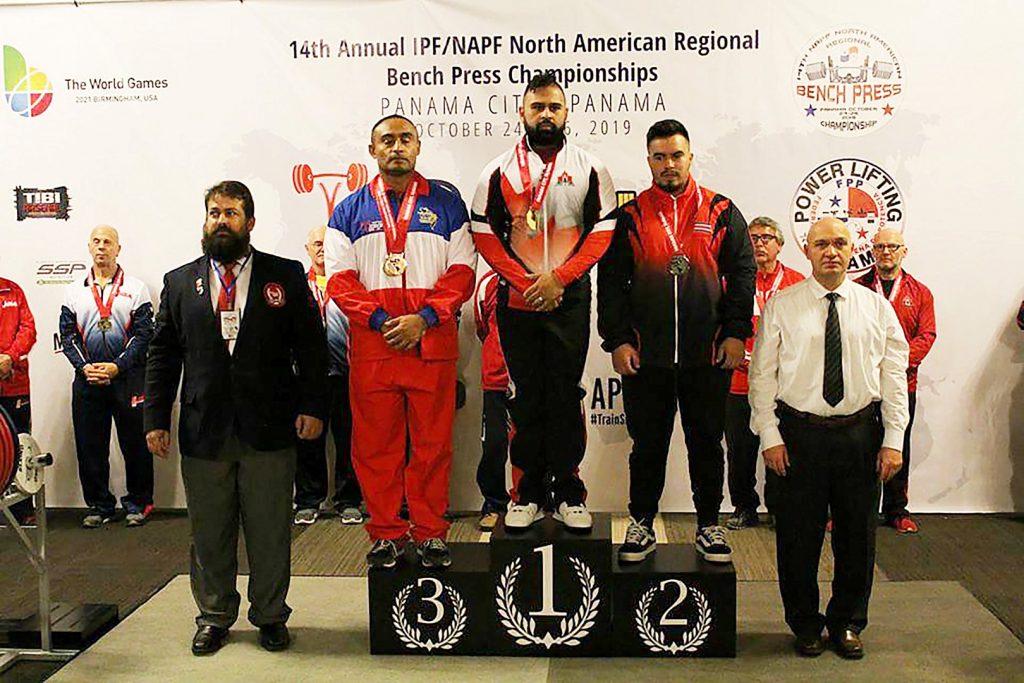 Sumeet was born in Vancouver and cites his parents as significant influences. "Their work ethic taught me a lot in life," he advises. He applies such a work ethic in both his professional and personal life. Regarding the latter, as a Corrections Officer, he considers vital qualities to be "compassion and understanding while being able to communicate well. A firm yet fair approach with a strong understanding that we are providing care to people who may not have had proper guidance in life."
Sumeet won a gold medal for Team Canada in powerlifting at the North American Powerlifting Championships in Panama City last October. "Powerlifting is a strength sport that consists of three attempts at maximal weight on any of three lifts: squat, bench press, and deadlift," he explains. Sumeet also competed in the 93 Kilogram weight class in Winnipeg at the Nationals tournament, the biggest powerlifting event in Canada. Upon winning gold at the Nationals with a bench press of an astounding 370 pounds, Sumeet was selected to be part of Team Canada at the World Powerlifting Championship. He has also won silver at the Commonwealth Powerlifting Championships earlier this year, gold at the 2017 and 2018 Western Powerlifting Championships, and placed fourth in 2018. Sumeet's powerlifting results can be found on the website openpowerlifting.org. He currently trains with the Iron Outlier Club based in Burnaby. "I train 4 times a week for an hour and a half, he advises. "My workouts consist of conditioning and high volume."
Sumeet also gives back to the community by providing free training to youth in the Lower Mainland in powerlifting and weights. He also regularly presents at local schools on topics related to powerlifting, nutrition, and diet. His motivational speeches are, in part, autobiographical, highlighting his own experiences around his health, and how he went from what he described as unhealthy body weight to a much more fit and balanced weight. "I really wanted to make a difference in my life. I went from about 201 pounds to 173 within eight months from conditioning and eating right. Well-grounded and determined, I did my homework. I spoke to other people and watched YouTube videos. I learned a lot from there and started with the weights. When I began working out regularly, I realized I had a lot of energy and strength. I wanted to see where I could go." Clearly, Sumeet has gone incredibly far since that first day he began training and powerlifting!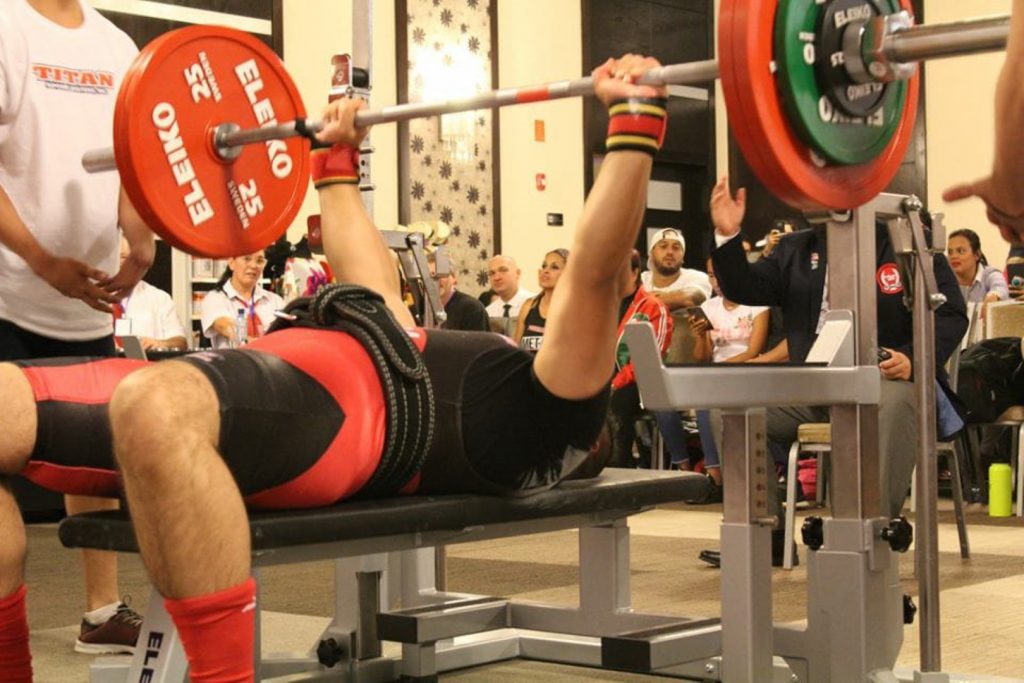 "There were kids with disabilities, depression, and anxiety who approached me and asked a lot of questions. Sitting down and talking with them warmed my heart," Sumeet recalls. "I hope I made a little bit of difference in their lives. "It's telling them about the determination and dedication I put into this. If they put the time and effort into anything, they can make it."
While COVID-19 has impacted Sumeet's ability to compete in the sport he loves and excels in, it clearly has not stopped his drive to support the community. His athletic and community-based efforts have been acknowledged via regular features in mainstream and ethnic print media and television and radio programs. "For me, it's imperative to pull together in these tough times," he said. "It's all about being part of your community and working together."
Sumeet suggests the youth of our community consider volunteering their time for issues they are passionate about. "My advice would be to volunteer with various community organizations that work to help assist others."
"If you have a goal, just put in the effort, determination, patience, and motivation, then you will be qualified to accomplish your dreams."