By J.M. Lee
Sukhmej's father was born in India. His mother was born in Canada to immigrant parents from India. Sukhmej was born in Canada, as well as his siblings.
"My simple ambition is to be the best version of myself in every aspect of my life," Sukhmej said with conviction. "I believe that being the best version will allow me to be the best in work and personal life, do my job with the highest integrity, offer my best to the company I'm working for and make it thrive, treat my job as if I own the company, and the harder I work for its success, the bigger the chance for the company to succeed and grow. I also treat my family the best I can. After all, without your family, there is no one to look back to, then no reason to strive for nothing. My goal is to be at the top of the wealth management industry, and I am building a foundation to assist me in getting to the top."
His biggest inspirations in life are his parents. They built a life that provided tremendous opportunities for Sukhmej and his siblings from humble beginnings. "I look forward to using these opportunities to provide even greater opportunities to the future generation of our family.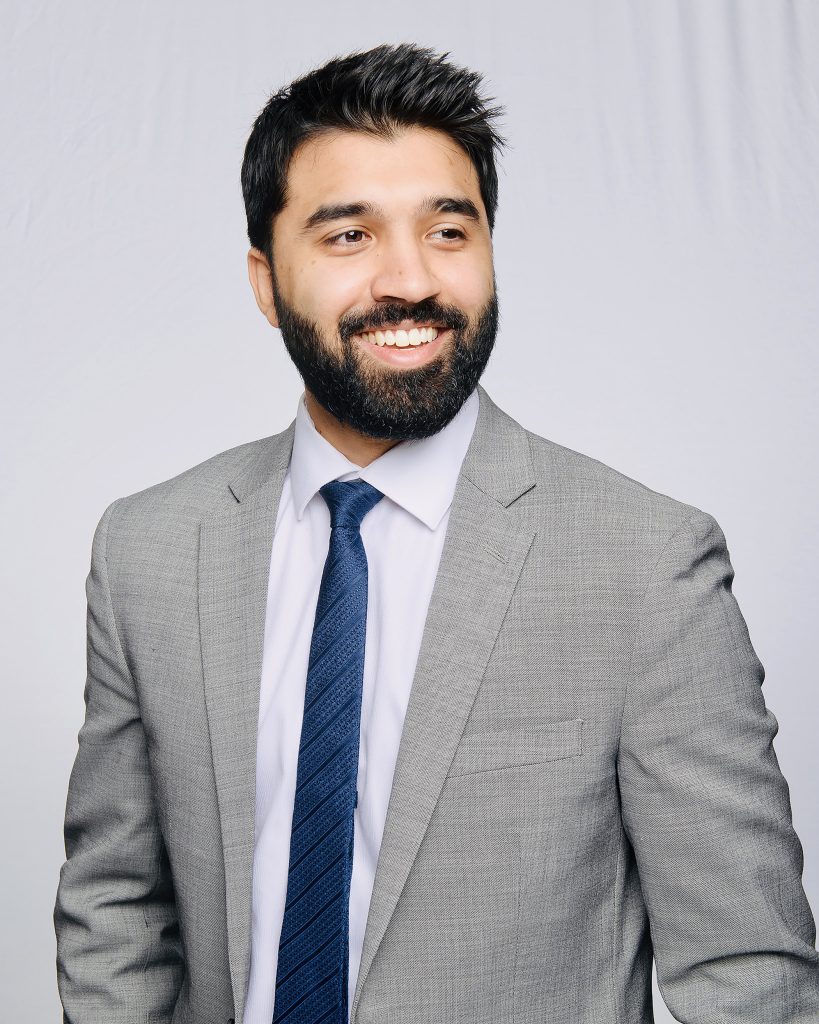 He believes mentorship is necessary for young people. "It provides youth with a pass to their desired destination, which will lead to bigger opportunities and growth. Whether it's in their personal life or professional life, mentorship can provide tremendous insights from elders that have been in a similar position to you. The convoluted paths of life can be difficult to trudge without guidance. So for a younger person not to go ashtray, find someone to guide you. Thus, it's not only important to have a mentor. It's just as important to listen to their advice, for they have a trove of richness that can nurture your learning and discovery."
Sukhmej played a high level of hockey until the age of 18. He then continued his education rather than continuing to play. Today, he enjoys golf and engages in physical activity through the gym. But he still lives with integrity, optimism, hope, compassion, and determination. All the above qualities are vital to having high morals and knowledge in all aspects of life. He wants to remain like that all his life.
"Failure is necessary for success," Sukhmej reiterates. "The most valuable lessons I have learned in my life have been because of failure. And from there, I have incorporated those lessons into my everyday existence. When I mentor young people, I look for someone who is sincere in chasing a goal and passionate about it. I do not mentor people chasing something for the wrong reasons (i.e., people who are not genuine in their intentions or have an underlying reason that is not within my values/morals). I developed my leadership qualities through sports and my time in extracurriculars during my post-secondary degree. By becoming knowledgeable about the different facets of living, I gained confidence and portrayed leadership for my peers to follow."
Sukhmej leads by example. He could be more vocal with his team members. He believes everyone has their own unique way of getting the job done. However, by setting a tone with action, he knows his members will get the message and put in the same amount of work with the same amount of diligence that he does on a day-to-day basis.
"I've been emphasizing to my team: your network is your net worth. Networking both within your industry and outside is important for a younger person for career and personal growth. The disadvantage of networking is that one does it without a purpose. I believe in creating relationships that are mutually beneficial for both sides. Therefore, it is important to understand why you are networking and what you would bring to the table for the people on the other side."
Sukhmej advises young people: "Work hard and never stop learning. Keep building your knowledge and never stop. Knowledge is power, and being the smartest person in the room and having an unrivaled work ethic will always bring people to respect you and will bring you success."
Describing himself in three words, Sukhmej speaks without flinching. "Ambitious, driven, knowledgeable."