As cases of COVID-19 continue, a UBC medical student is leading a team of dedicated volunteers in outreach efforts aimed at educating and supporting South Asian communities.
Sukhmeet Singh Sachal received grant money from the Clinton Foundation for a culturally relevant initiative, teaching South Asians about the importance of handwashing, physical distancing, and wearing a face mask in their first language. "I was one of two Canadians out of 30 selected from around the world for this Clinton Foundation grant. And the main aim of the grant was 'what can you do in your community to help make a difference?'"
"It all began when I went to the Gurdwara one day, and I saw that a lot of the elders were not wearing masks," Sukhmeet explains. "We already know the evidence-based information that elders are more prone to getting Covid-19, and so seeing elders come into the Gurdwara not wearing masks concerned me, especially being a public health professional and medical student. So that's when I decided I need to do something about it. Hence, I started this initiative."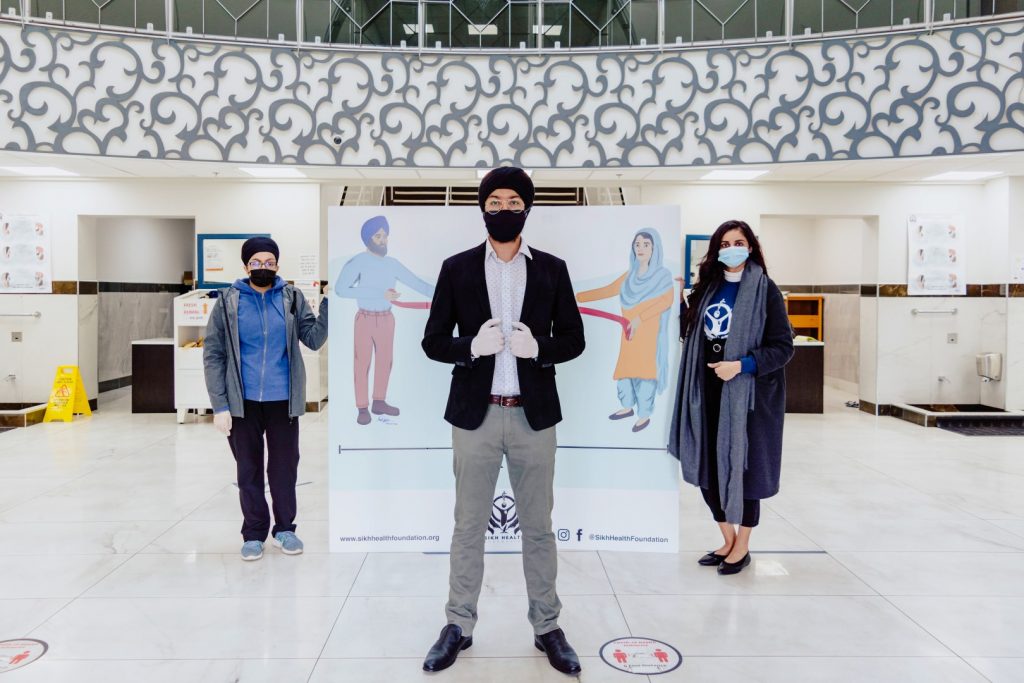 Sukhmeet explains that he put out a call on social media for volunteers to support his efforts upon receiving the grant. "I shared it on my Instagram one day, asking if anyone wanted to get involved, and soon I had hundreds of youth messaging me. And the numbers keep growing day by day." Fraser Health has also supported the efforts by providing evidence-based information to Sukhmeet and his team of volunteers.
"We now have over 100 people on our team, all volunteers, all predominantly South Asian Youth, who are either in healthcare or interested in health care, or just want to do something for the community." 
"We are focused on three things. One is hand hygiene. When people walk inside the Gurdwara, our trained volunteers greet them and teach them how to wash their hands properly. It might seem like a simple thing, but many people do not know how to wash their hands properly. The volunteers are there to teach everything about handwashing, whether it is going behind your fingers, nails, thumb, wrist, and making sure they do it for 20 seconds. Our hope is what they learn here they will take back and teach others.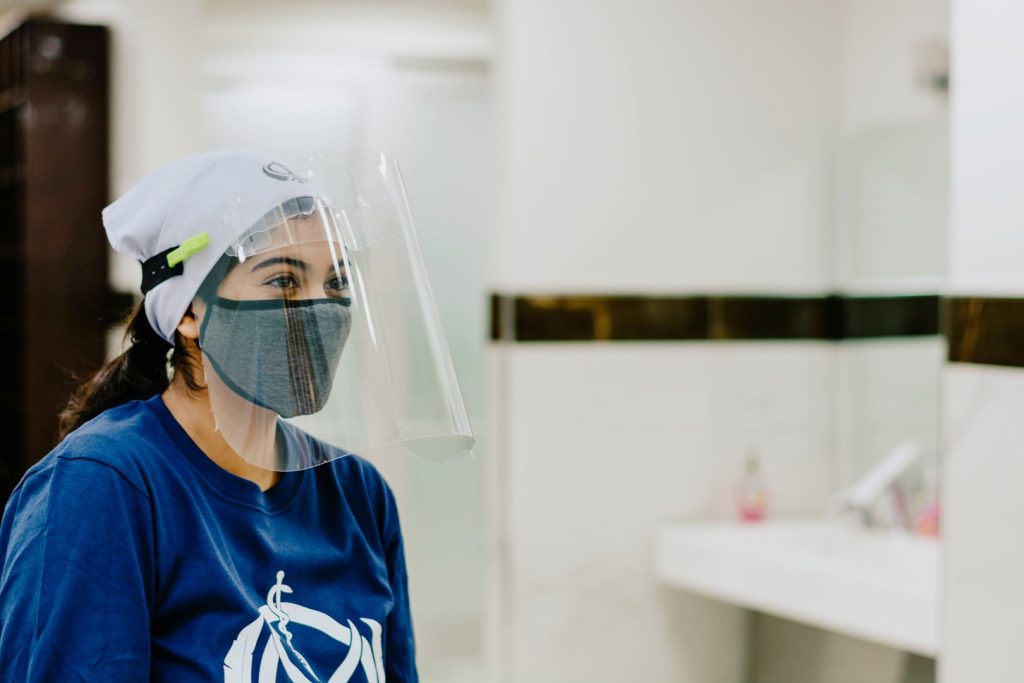 The second thing that we do is mask distribution. With my turban, I can't wear regular masks because my ears are covered, and I noticed many people who come to the Gurdwara also have turbans. So, for people who wear turbans, they can't have a regular mask. We have specifically designed masks that can fit around a turban. Every time people come into the Gurdwara, they either bring their own mask or take the mask that we provide them. Our volunteers also train them on how to wash and how to store them.
And most importantly, we teach the public why they should wear a mask in the first place. We have infographics in Punjabi. We adopted them from the English model into a Punjabi model. We added a turban and beard on them so that people can relate more to them.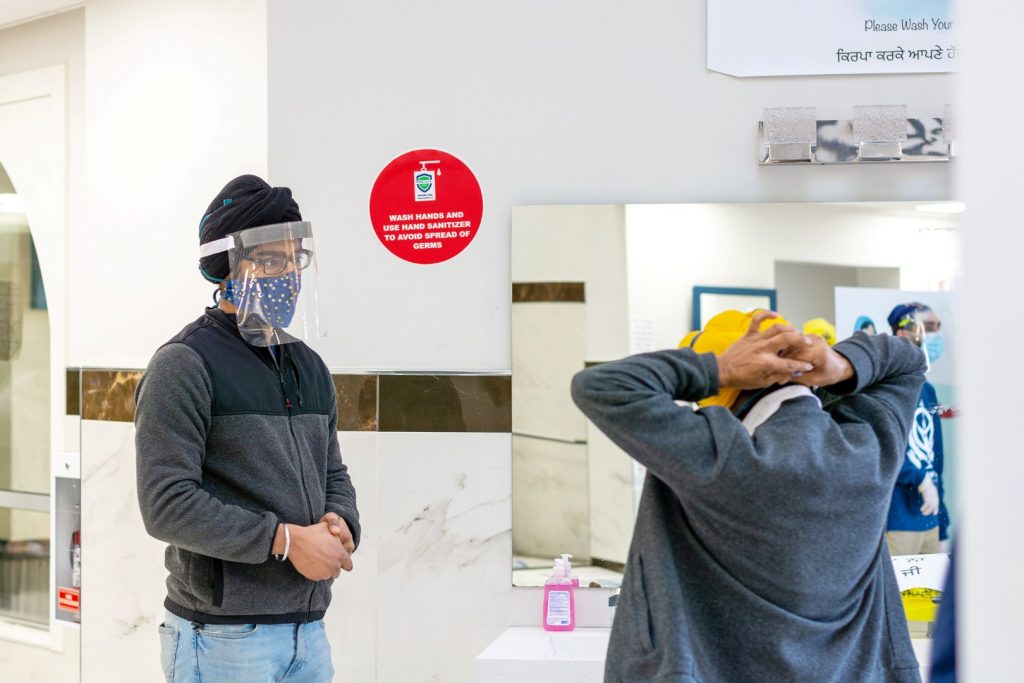 The third thing we focus on is physical distancing. I found this the most challenging because as humans, we love to get very close to one another. That's why I wanted to focus on that. When people walk in, the first thing they see is a cardboard cut-out, about six feet wide, of a man and his wife stretching their turban out. When stretched out, this turban is six feet long. Eventually, when people now walk in, they can visualize what six-feet apart actually is. Our volunteers teach them about the infographics and tell them why physical distancing is vital at this time."
The initiative started at the Guru Nanak Sikh Gurdwara in Surrey, and Sukhmeet and his team plan to expand the initiative to other places of worship. As well, they have expanded the project across Canada, and are starting it in the United States as well. For more information on the Covid-19 Sikh Gurdwara Initiative, visit the Sikh Health Foundation's social media pages or email sikhhealthfoundation@gmail.com