BY J.M. LEE
Sonika's mother introduced her to henna as a hobby at the age of 12. Little did she know it could become her passion and profession at 18. Born and brought up in Canada, henna started as her artistic outlet. It also became the bridge between her upbringing here and the cultural background where she belongs. Sonika has learned many lessons throughout the past ten years of building her business. She hopes to share some insight into the power of youth today.
"Being young means you need passion, dedication, and resilience to succeed as an entrepreneur," Sonika explains. "Most experts might encourage you to follow the conventional path, conform to societal expectations, and play it safe. But I'm here to tell you that youth is not a limitation but a tremendous advantage. Since starting my business, Sonika's Henna Art, I have become an award-winning bridal henna artist, grown my non-bridal team, and ventured into the real estate industry."
As young entrepreneurs, young people possess a unique perspective on the world. Youth's fresh outlook and unbounded creativity are the driving forces behind innovation and progress. Over the years, Sonika has adapted and strengthened her services from regular henna to creating her own product – unique temporary henna tattoos with a twist. The art of henna also known as mehndi, has existed in Pakistan, India, Africa, and the Middle East for over 5000 years. With her innovative step, Sonika modernized the traditional henna application, accommodating customers she never thought would become interested in it and use her services.
"When you're young, you have the energy and enthusiasm to chase after your dreams twenty-four-seven," Sonika elaborates. "This is the time to experiment, explore, innovate, and push the boundaries of what is possible. Once I established my clientele, I would work 14-16 hours to accommodate 2 or 3 brides daily. Through these trials, we build resilience, learn valuable lessons, and emerge stronger than before. These were the years that I struggled the most and had many learning experiences, yet a time when many of my business goals came to fruition."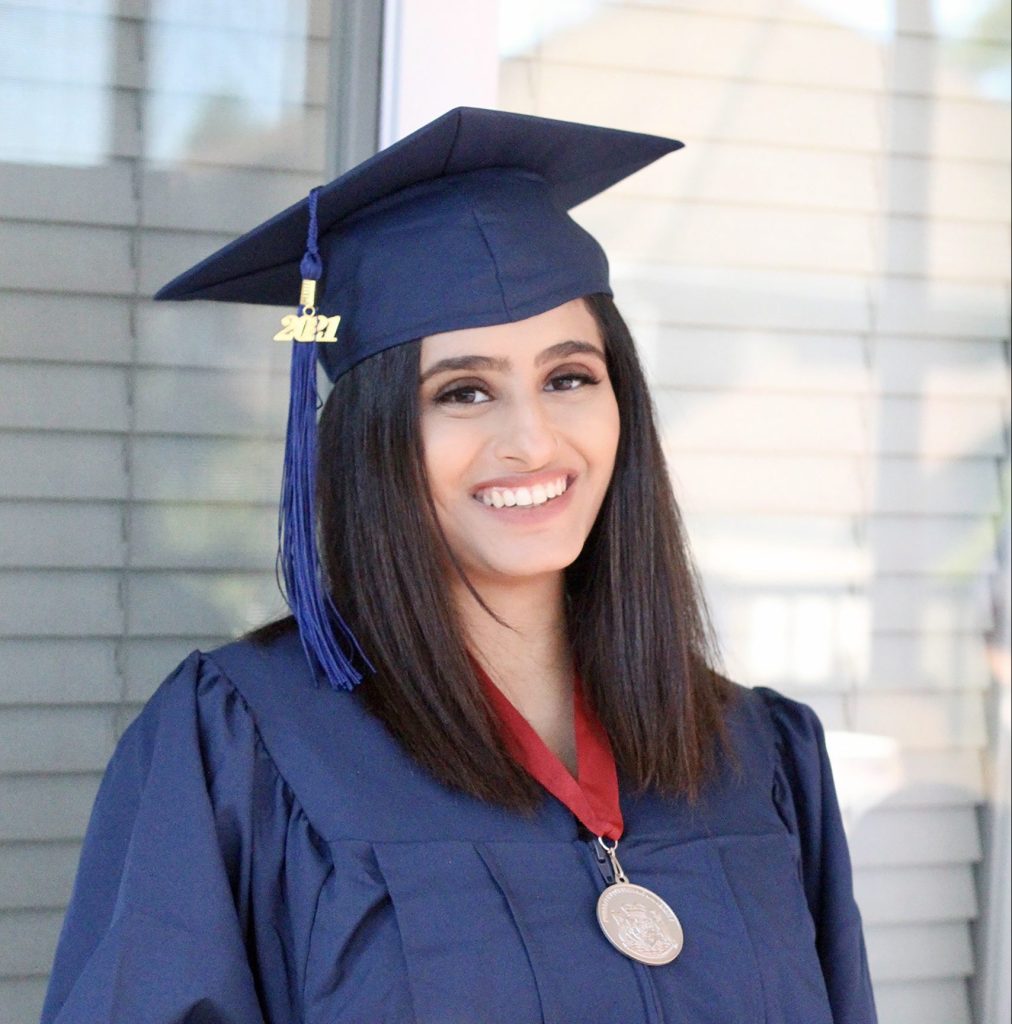 After high school, like many others, Sonika pursued a traditional education and received her Bachelor's degree in Psychology. Despite her school schedule, she never flinched to follow her passion. Growing her business through word of mouth and social media, she devoted her time and energy outside school to hone her skill and share her work online. As a young entrepreneur, Sonika is more attuned to the latest trends and technologies. Navigating social media platforms and harnessing the power of online marketing give her a competitive edge in today's market. Growing her social media platforms to over 150,000 followers has helped her make a name for herself in the wedding industry as a skilled professional. "One piece of advice I can give others looking to create an online presence is that consistency is vital," she reiterates.
Being a young entrepreneur has its challenges, Sonika agrees. The young always face skepticism, doubt, and setbacks along the way. By the same token, she remembers every successful entrepreneur has faced adversity at the onset of their career. Thus, Sonika lets every failure teach her a lesson and be a stepping stone to her success. After a few years of working as a non-bridal artist, she was still deciding to become a bridal artist. The pressure of working on a bride at a young age was scary. Yet, she persisted, learned from every experience, and had many successes. One of the first highlights of her entrepreneurial journey was being flown to Mexico by a destination bride, followed by features in local publications and receiving her first awards.
"To be a successful young entrepreneur, one must surround themselves with mentors, advisors, and like-minded individuals who share your passion and believe in your vision," she declares. "Seek guidance from those who have walked the path before you and learn from their experiences. Enrich your community through service and volunteer efforts and network wherever you go. Some of the most influential mentors I've met and the most significant opportunities for my business came from the volunteer efforts and networking I did and continue to do in my community."
Sonika felt blessed to have a great support system that has watched her pursue each endeavor without complaint, including her husband and family. "I want to inspire and encourage my daughter to follow her dreams. As I take a risk once more and step into the real estate industry, I can only hope that through consistency and dedication, success will follow me on this journey."