The year was 1995, I was working in Penang (Malaysia) when I received the news that my PR application to immigrate to Canada had been approved. I was thrilled! I resigned from my job and went to India to spend some time with my family and friends. When I left my home state Kerala, the monsoons were about to begin. When I arrived in Vancouver, the summer was about to begin. It was June 5th, 1995. The skies were blue, and as I stepped out of the Air Canada flight from LA, I was so happy and excited, I could not stop smiling. It was a new chapter in my life, a new adventure!
As soon as I arrived in Vancouver, I signed up to volunteer and was a Recreation Assistant at a senior home in Coquitlam. I loved working with the seniors and going out on trips with them. Darleen, the Recreation Manager, invited me for my first dinner with a Canadian family. With an updated "Canadian style" resume, I started to apply for jobs in the Social Services sector. With a Masters's degree in Social Work and being multilingual, I thought I could easily get a job as a social worker or a counselor. That was not the case. Weeks into my job search, I decided to apply for a minimum wage job.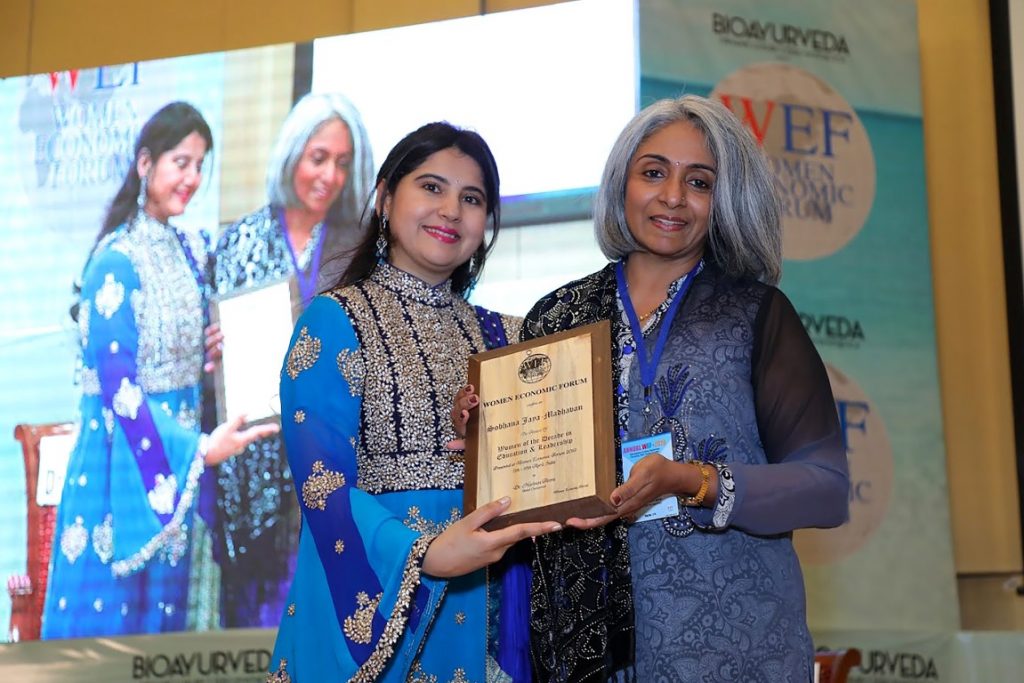 The phone did not ring. Finally, out of desperation, I responded to an advertisement for GM Place workers (now Rogers Arena). After hours of waiting in line, my turn came. The interviewers told me I was overqualified, I told them I desperately needed a job. I was hired as an Usher and was told I would be making $7.50/hr. My first job in Canada! I continued to apply for positions in my field and eventually got hired as an Employment Counsellor with Coast Mental Health Foundation, and then as a frontline social worker for the BC Government. I loved being part of the BC Public Service. I spent two decades with the BC government, eventually becoming the first Executive Director for the Provincial Office of Domestic Violence. I also had opportunities to step in as acting Assistant Deputy Minister.
In 2015, I decided to move to India with my two sons to care for my widowed mother. I joined an international publishing service company as Associate Vice President of Organizational Excellence, and Head of Human Resources. It was a great experience to be back in India after working overseas for two decades. In 2017, I returned to BC and joined Simon Fraser University (SFU) as Associate Vice President of External Relations. I really wanted to be part of SFU due to its strong commitment to community and government engagement.
My interest in community engagement began in my teens in India when, at 16, I became the President of the Rotaract Club in my hometown, Palakkad. I started to volunteer at the Guild of Service Boys Orphanage. I realized that I wanted to work in the Social Services sector. I have volunteered and done pro bono work since I was 16. It has been an essential part of my life and my identity. I believe what you give is more important than what you take. I have also immensely enjoyed being a Special Advisor to many organizations. They include pharmaceutical company AstraZeneca, currently to the Vancouver International South Asian Film Festival (Vancouver) and HashHackCode (India).
When I think about what has impacted me the most in life, few things come to mind. When I was five years old, my parents decided to send me from Malaysia to a convent boarding school in India. They supported me all my life and made sure I had access to education. That one decision changed my life profoundly. My two sons, Prabhanj and Niranj, motivate me to be the best version of myself. Prabhanj is an SFU student, and Niranj will start university in September (hopefully at SFU!).
In my professional life, I have had tremendous support to pursue my career and the opportunity to work with high-caliber professionals and thought leaders. Personally, I aspire to be a minimalist and the kindest I can be. I have always regarded kind people as strong people.
Looking back at the last 25 years, there's so much to remember. Immigrating to Canada in my twenties, having my two sons, and making friends with Canadians from all over the world. I also lived in Haida Gwaii, became a homestay parent to over 50 international students and went through a divorce. Then after working with the BC government, I became part of one of Canada's best universities, volunteering with so many awesome people who care about people and our planet.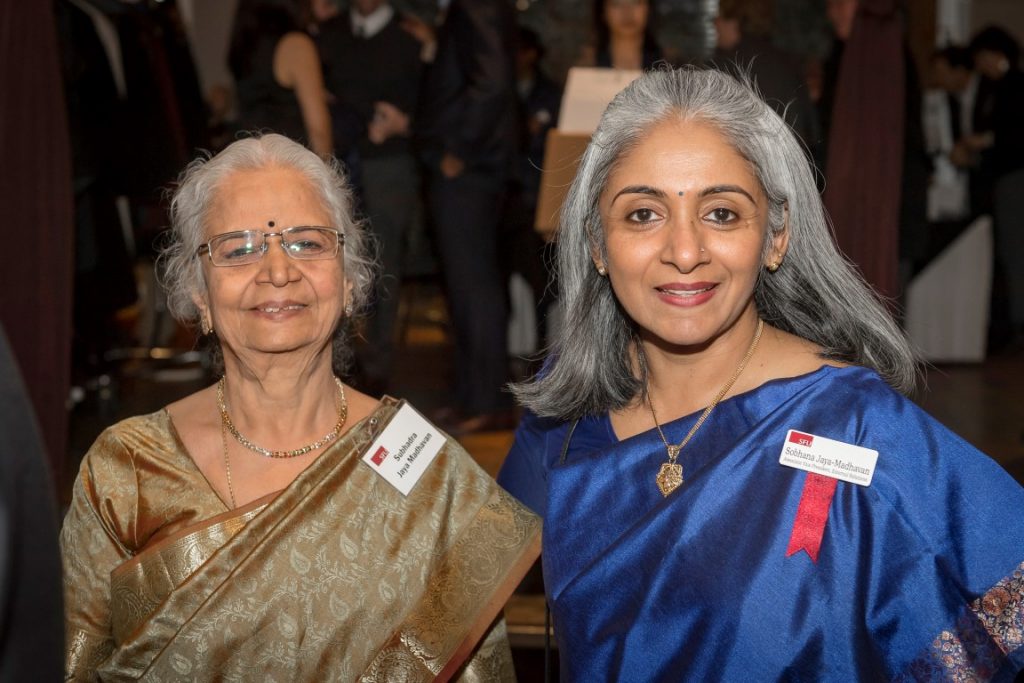 During this COVID-19 pandemic, I have yet again realized my life is blessed. Post-COVID, I look forward to celebrating 25 years in Canada!
Awards
Awarded Best Rotaract President Award at 16 in India
Nominated for The British Columbia Medal of Good Citizenship in 2015
Awarded the Woman of the Decade Award in Education and Leadership by the global Women Economic forum in 2019 in India
Recognized by the Shiromani Institute in India, for a Bharat Shiromani Award that recognizes Indian ex-pats
Profiled by Didihood ("Sisterhood" of South Asian creatives in Canada) as one of 10 South Asian role models in 2019
"In addition to academic excellence, we greatly honor the empathetic leadership of Sobhana Jaya-Madhavan. With her vital values of community connection and humanitarian outreach, she has enriched the education ecosystem with exemplary leadership toward creating a better world for all."
—Harbeen Arora, global chairperson, WEF and All Ladies League (ALL)