Ravina was born to an immigrant family who settled in rural Alberta. As a woman of color, she placed no limits on her dreams.
She spent most of her childhood as a primary caregiver to her father, who battled Multiple Sclerosis until his passing during her transition to university. Overcoming her loss, she learned to channel her emotion towards impacting other people's lives. Inspired by her mom's strength and perseverance, Ravina took a brilliant and authentic path, characterized by resilience and grit.
People who know Ravina are aware of her big dreams, always brainstorming for new projects. She is pragmatic, ambitious, and optimistic—someone who can take the practical steps needed to make big ideas into reality. This led her to where she is today, the co-founder of FLIK (Female Laboratory of Innovative Knowledge), a recipient of the Diana Award, a Master's graduate, and a Medical Student before turning 25.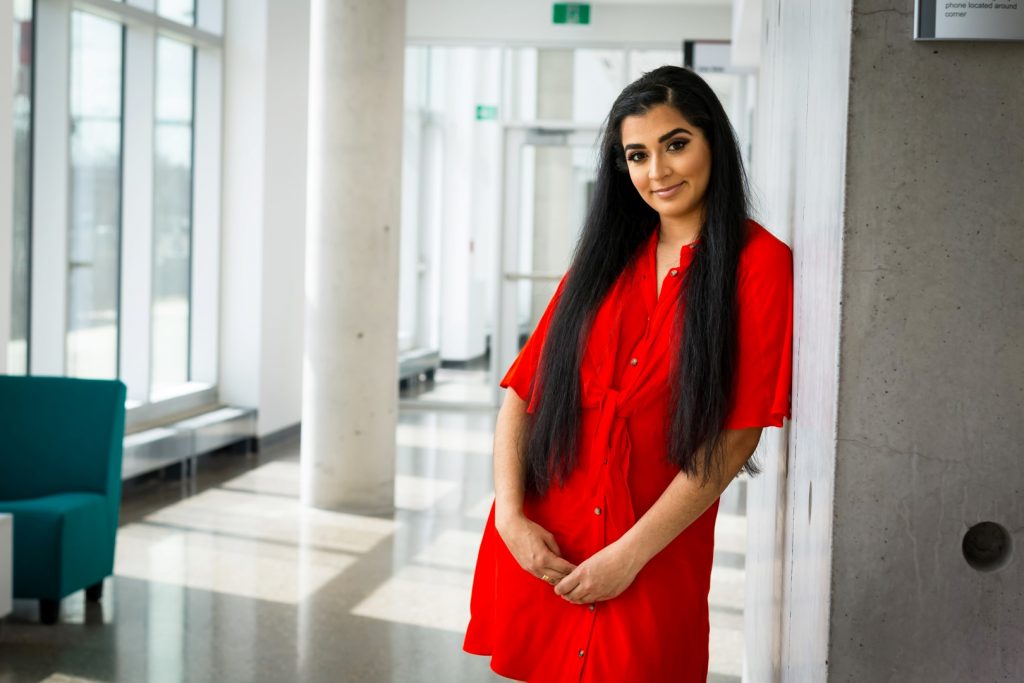 To her, time is precious and a gift to be used and given wisely. She surrounds herself with people who spark her curiosity and desire to learn. Always curious, she asks questions and learning more about people, their backgrounds, and the world at large.
She studied primate evolution, pursuing predictive genomics to develop healthcare solutions from an anticipatory lens. She served as director of health and wellness initiative (INLET), working on product procurement to reduce the health inequities faced by remote populations in Canada. She has committed herself to issues involving health policy and marginalized groups through her involvement with the City of Edmonton Youth Council, Sustainable Youth Canada, the Edmonton World Health Organization, and various other organizations. Her past projects include YEGbyYOUTH, Youth Mental Health Panel, #PutSolarOnIt, and the reduction of plastic bottles.
The goal in my life is always be of service to my community and build technology to solve complex problems.
During her two-year Master of Public Policy and Global Affairs (MPPGA) education, she became part of a Global Policy Project. She worked with Women's Initiative for Gender Justice, a nonprofit based in The Hague, Netherlands, which involved researching definitions of sexual and gender-based violence; and traveling to New York, The Hague, Geneva — where she attended the Assembly of State Parties.
Ravina's lively personality allows her to connect easily with people and provides a peaceful middle ground dialogue that can often be contentious. Academically, she is inspired by Christopher Hitchens, George Orwell, Sam Harris, Richard Dawkins, and Yuval Noah Hariri. Her perspective tends to goad people to challenge their ideas through thought-provoking questions.
Ravina realized she was the only Indo-Canadian woman in NEXT36, Canada's top entrepreneurship program, and the challenge to seek out female founders and mentors to help her navigate barriers and challenges. Hence, she co-founded FLIK. She created a website in 48 hours, interviewed distinguished womxn such as the Editor-in-Chief of Glamour, Co-Founder of Fetcher, Head of Bumble Canada, then publicize their stories—that received responses from young womxn in 17+ countries. She also started building another part of FLIK that facilitates connections between young womxn and female leaders. This became the female founder and apprentice portal—the pinnacle of FLIK—the first global female-focused apprenticeship platform. Founders/leaders and female apprentices browse each other, connect, and work together to learn new skills through one-on-one mentorship. When an apprenticeship is confirmed, a young womxn is exposed to entrepreneurship under a mentor who will provide her with the skills she needs to become a change-making business leader. Apprentices come from the University of British Columbia, the University of Toronto, University of Alberta, Harvard University, University of Chicago, Yale University, Stanford, etc.). In 2020 before the COVID-19 crisis hit, Ravina discussed FLIK with UBC President Santa Ono for its prospects for UBC students.
Amid the COVID-19 crisis, FLIK has been a source for new graduates, whose offers have been rescinded, and womxn who have been laid off, or students who have had their job interviews or summer experiences canceled. Womxn have flocked to FLIK to express their concerns, and remote apprenticeships and free access allowed these womxn to find opportunities. Ravina is working to increase womxn-led ventures across the world.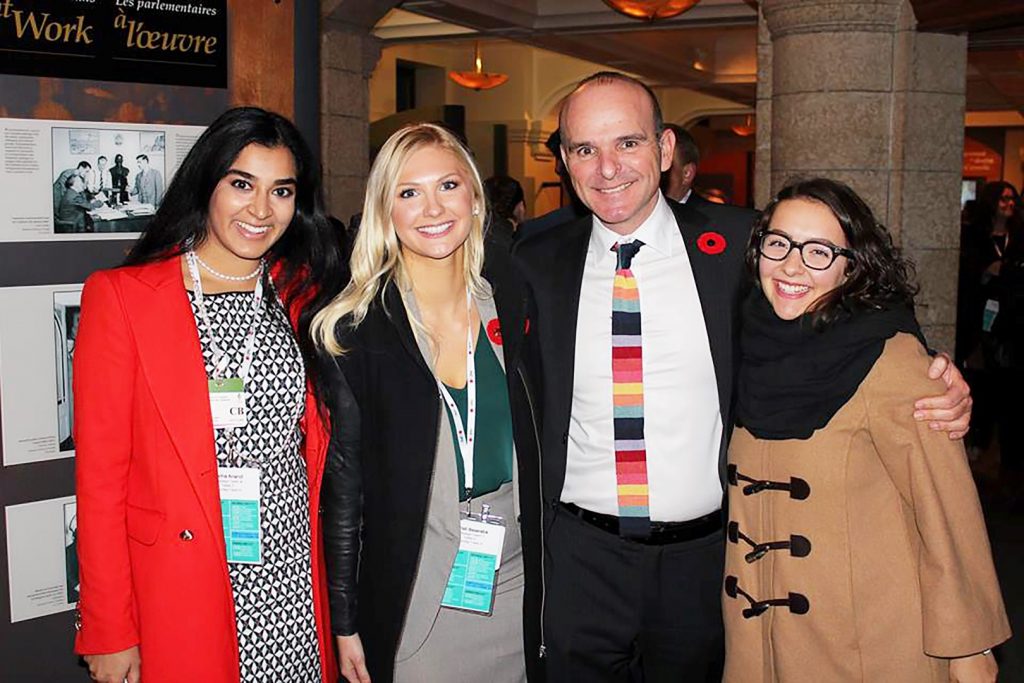 Over time, Ravina has met with the President of Taiwan, the Earl and Countess of Wessex, and other remarkable leaders. She has been named Top 30 Under 30, Canada's Top 20 Women Entrepreneurs to Watch in 2020, and received the most prestigious accolade, the Diana Award. Her myriad of interests in technology for good, freedom of speech, and global governance, have led to a culmination of recognitions, leading to receiving the President's Medal and a nomination for the Rhodes Scholarship, Yale-Fox and 3M Fellowship. Her alumni networks include Global Changemakers, NEXT Canada, League of Innovators, Startup Edmonton, March of Remembrance and Hope, Canadian Jewish Political Affairs Committee, and Center for Jewish and Israel Affairs.
Remaining grateful to her parents and academic supervisor, Dr. Susan Raine, she treasures their guidance and values they had instilled in her. When asked, "What is your goal in life?" She replies, "To always be of service to my community and build technology to solve complex problems."
Indeed, Ravina is an autodidactic polymath and a fearless learning parasite. She managed to create a space where womxn can come together no matter their ethnicities, finances, or geographical location. Ravina is undeniably a selfless trailblazer for the next generation of womxn as scholars, entrepreneurs, and advocates.
Her next adventure? She has been accepted to a medical school in Canada and is a finalist for numerous competitive grants and to continue her social venture, FLIK. She plans to scale FLIK as the most inclusive community space for ambitious womxn and entrepreneurs to have access to funding and resources.
A larger than life prairie girl, Ravina is a true zealous Indo-Canadian pioneer and inventor.