BY J.M.LEE
Sonia was born and raised in India. She finished her B.A. (laws) and LL.B from Guru Nanak Dev University before immigrating to Canada. Upon obtaining a Canadian Law Degree from the University of New Brunswick, she moved back to BC and started her legal career. She articled with the law firm of Yearwood & Company and was called to the Bar in BC in 2005, and in 2008, she co-founded the law firm of Joomratty & Virk. In September 2012, she co-founded Virk Sabharwal, Lawyers, now called Virk Viyas & Associate Lawyers. Sonia specializes in Corporate/Commercial Law, Residential and Commercial real estate, Wills & Estates, and General Litigation matters.
She then started her own firm before she turned 30, took small steps, and grew her practice to where it is now. Currently, her brother Jagmeet Virk and she are running their law firm.
She has also maintained an excellent work-life balance. "It is so easy to get carried away when you start your career, but it is essential to living your life as you go and not wait to start living when you retire," she relates. "I have always put my best efforts into being a contributing member of the society and volunteered for various community-related events."
Her mother passed away when Sonia was four years old. Her father raised his four children on his own. "My father taught us the importance of education, working hard, and staying determined towards our goals," Sonia recalls. "He always told me I could do anything I wanted to. I went to a boarding school, learned to be self-reliant, and took care of my younger brother once he joined my school. When my older sisters got married, I had to take care of our household in addition to pursuing my education. These experiences gave me strength, focus, and discipline. And all these learning were instrumental later on in life."
Sonia relates with endearment and reverence, "My firm's name is Virk Viyas & Associate Lawyers. Viyas was my mother's first name, and I wanted it to be part of my work as much as my father's last name."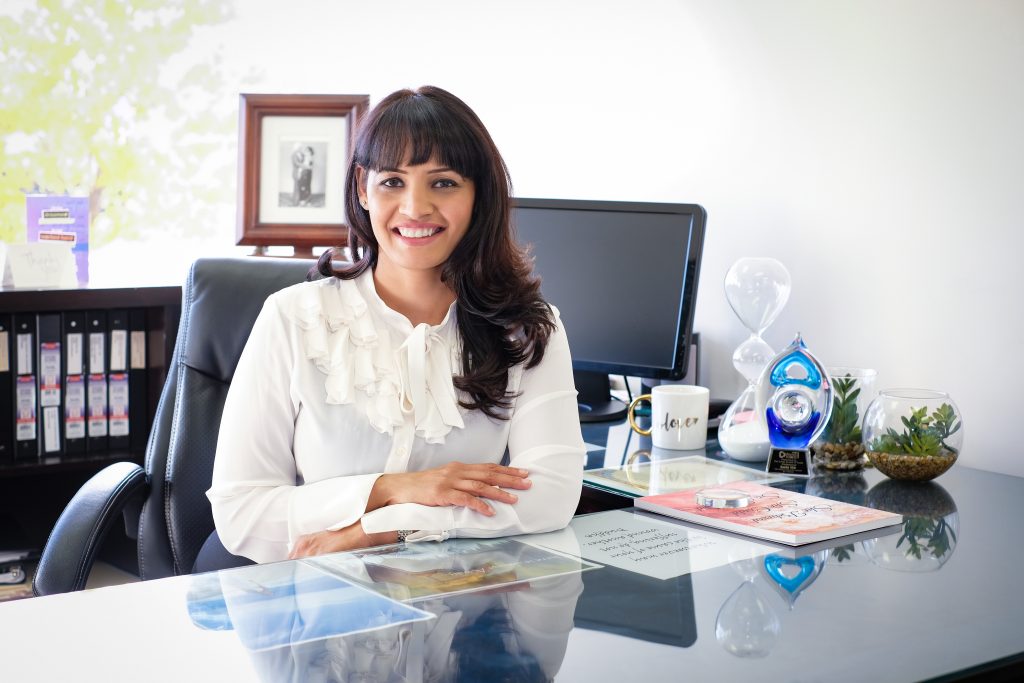 Sonia shares that most of her female mentors were usually homemakers. "They may have not gone out to earn a living, but they managed their households, had a voice, and were intelligent and wise. They were very loving, nurturing, and generous. I appreciated all they did for me and all the love and affection I received, and I aspire to be like them. I grew up knowing that I could do whatever I wanted, and I wanted to be financially independent."
The legal profession is still male-dominated. There are a lot of struggles women go through that men don't have to, especially self-employed women. "Women have made a lot of progress, but we as a society have a long way to go," Sonia declares. "Gender bias is a reality, and it is a daily struggle for many women at work and at home. We still need to learn to accept women in all roles without limiting them based on gender. In that case, your work needs to speak for you, and we need to keep pushing the boundaries that were set for us traditionally. The desire to improve me as a person inspires me to do better each day."
Sonia is on the board of G&F Financial Group, a credit union, and has been on that board  since 2014. She also sits on the board of Surrey Hospitals Foundation and chairs their Gala Committee. In March 2017, Sonia won the Surrey Board of Trade Women in Business Award in the Professional Category.
In 2007, she was elected President of the Indo Canadian Business Association of British Columbia. She was the youngest and the first woman to be elected president. As a public nominee, she has also been a member of British Columbia's Small Business Roundtable and a director on the Board of the College of Dietitians.
"It is vital to build your own network of people that you can rely on. I have met a lot of amazing women and men that are colleagues, clients, referral sources, and friends. I am fortunate to have very successful, bright, and intelligent women in my network who support and guide each other. Don't run away from challenges. Dream big, work hard and do what brings joy. Believe in yourself and do your best. The rest will follow."