BY J.M.LEE
"When someone asks you to do something, it's because somebody sees qualities in you that lend yourself to that position. ALWAYS say yes. You'd be surprised at what you can do when the opportunity to do it arises!"
Bharathi was very much pushed into leadership roles in her early 20s when others saw her potential, but she could only see her flaws and inexperience. What she considered to be inexperience at that time allowed her to problem solve out of the box and develop strategies to move organizations forward where she held leadership positions. 
As a woman in leadership, she encourages the next generation of up-and-coming leaders to embrace the unknown. "When someone asks you to do something, it's because somebody sees qualities in you that lend yourself to that position. ALWAYS say yes. You'd be surprised at what you can do when the opportunity to do it arises!" she says with a smile.  
Mentorship has proved itself very valuable to Bharathi in the past. Through her alma mater BCIT, she informally enjoys mentoring the next generation of up-and-coming leaders. As Bharathi has different facets of her daily life, she also has different mentors in those areas. She meets and works with her mentors to ensure her plans are on track to where she wants to go and receives feedback.  
When asked where she felt most vulnerable, Bharathi was quick to tell us: "At 30, I had just purchased my financial advisory practice. I chose to invest in a commercial building—getting elected as the President of the Fraser Valley Indo-Canadian Business Association. Having a young female chair was a first for them. All of this happened to be at the same time. I was certain of myself in each of those positions, but to do all of them in a short time frame was overwhelming. Keeping myself organized was key, and pushing forward in every aspect made me get through that vulnerable time."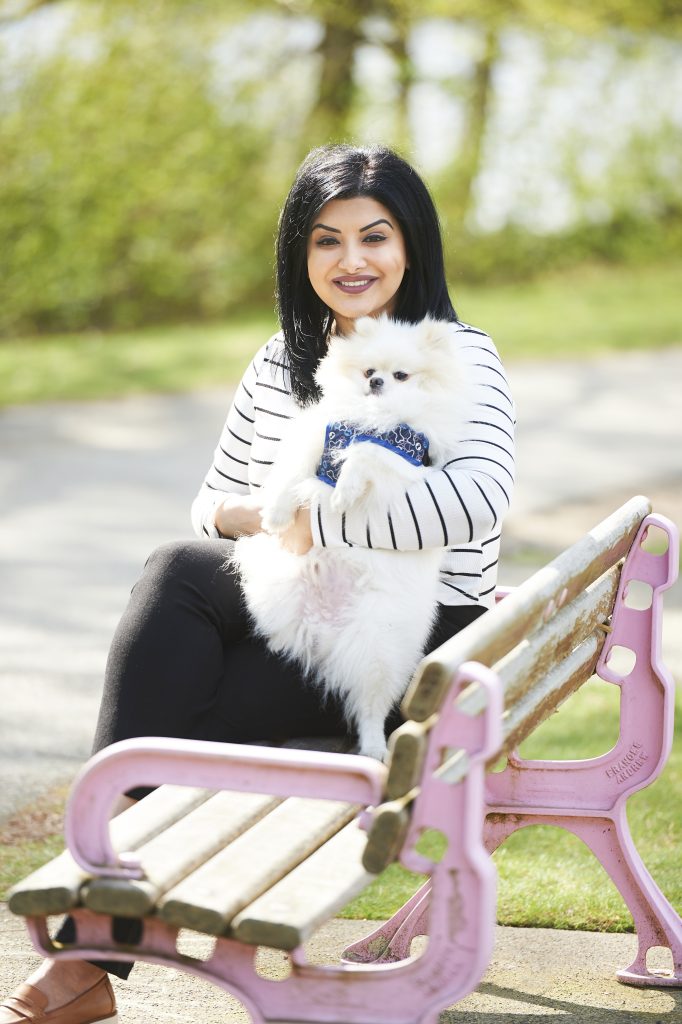 Bharathi talks about her leadership positions in three critical organizations in Abbotsford that are typically male-led. The Fraser Valley Indo-Canadian Business Association, Dasmesh Punjabi School, and the Fraser River Community Crematorium Society currently have or have had Bharathi on the board or even as the chair! Bharathi jokingly reminded us that her day job (Senior Business Development Specialist at Raymond James Ltd.) is also in a typically male-dominated industry, the experience of which has strongly prepared her for other roles. How did she get involved in the non-profit organizations, and why was she put into the positions. It was due to more experienced leaders seeing leadership abilities in her. "I was recruited to be in these positions. I am not a bench warmer; I have quantifiable deliverables directly reflective of my time on those boards. I believe in working towards moving an organization forward, leaving it in a better position than when I came on board."
Non-profit work, especially in these three organizations, is very close to Bharathi's heart as she was raised in a family that believed in seva, or service, first. Bharathi believes that women can make strides and be in more prominent leadership roles quickly because what they bring to the table is often diverse, as can be their problem-solving ability. 
As it is Mother's Day, we asked Bharathi how she appreciated her Mom and how she would like to say thank you. "My late mother was a trailblazer in her industry, the first female physician of South Asian descent in Abbotsford. She served the community here, which she did until her last days. I'm very proud to be her daughter. She left an amazing legacy. Service was the game's name for her, and I endeavor to continue on that path."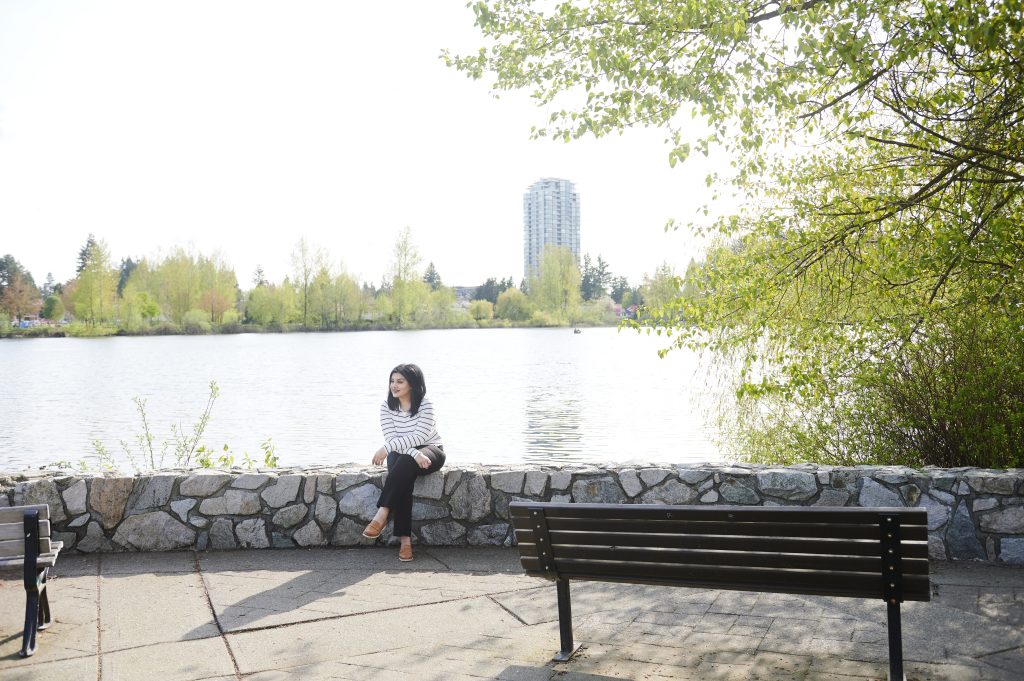 When asked what one piece of advice would be for the next generation of women, Bharathi's eyes lit up. "Try. Try again. When you fall, dust yourself off, and try again (hopefully something different!). You won't know unless you try, and, in most cases, nothing is life or death, and nothing is irreversible. In the best-case scenario, you figure out something new and innovative. Worst case scenario, you might fail, but you can do it the old way while figuring out how to move forward. Just do not stop trying."