By Shashi Goel
Valentino Almeida is a VIP Sales Manager at Brian Jessel BMW in Vancouver. He says that leading continuously to the highest Top Sales Manager Awards is a dream for many in their career path. But Valentino is an example of success and achieving top VIP Sales Manager Awards year by year for his great work and continued dedication to his job.
Valentino declares that there is no secret to one's success. But one has to be honest with the customer, and it will bring business and success.
"Be yourself, truthful and respectful to others, and professional in your approach at work. People will like you, and people will refer customers back to you," Valentino philosophizes.
Brian Jessel BMW started with two cars in the showroom and five in the lot. Still, they had a grand vision of reaching the highest market and making the number one dealership to buy BMW in Vancouver. So Valentino kept going to share the history of Brian Jessel BMW and the vision of Brian Jessel. The latter is the owner of Brian Jessel BMW, and he was always ahead of 5-10 years in having a vision for the business. "One day, we're going to be the number 1 dealership in Canada, and I still remember that this was in 1996 when we were a C dealership," he reminisces.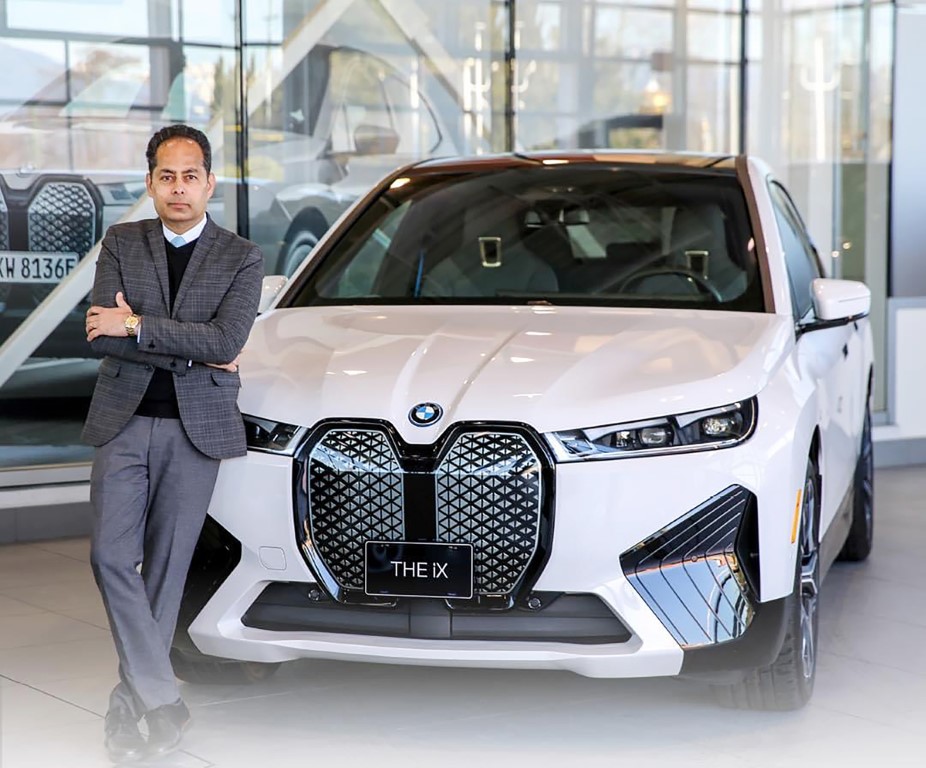 Today Brian Jessel BMW is selling the cars, but it is equally responsible for helping the community. Brian Jessel foundation supports pancreatic cancer patient treatments, and Brian effectively supports such a cause. He has seen very closely by losing his father due to pancreatic cancer.
BMW has geared up very well in terms of environment and climate change. "I see the market is changing pretty rapidly. I think it's going to be literally in the next few years that you will see a significant change that's coming, especially with BMW. The landscape will change in the next 3-4 years down the line, and we have already started it. BMW is committed to 25% of its lineup being a hybrid or electric vehicle in the coming years," he reveals.  
"Sales job is full-time work and very stressful. It's a tricky balance, especially with retail sales, because, in retail sales, you essentially don't have a life. After all, the phone and emails follow you, thus, keeping yourself healthy is essential. Valentino shares that being in the sales profession is tough. You have to start putting your effort at the right time, so later you can feel relaxed and enjoy your health and family."
"You're excited, and you're happy to go to work because you know you're going to make people happy. Sometimes it does get stressful with targets and things like that, but there's always a happy moment in this environment."
Valentino shares a beautiful piece of advice for the coming generation who are entering this field. "When you begin your career in your 20s, you're young, and you have to put in the time. There are no shortcuts to success. If you don't put in the time, you'll never be successful. When you're young and have all the time, work hard, build up your career, build up your customer base, and then later on in life, you can enjoy all the hard work that you have put in earlier."
Valentino talks about his parent's role in his education and the support of his family. His parents are both well-educated, and they enjoy a high social status in Mumbai. They always inspired him and allowed him to move internationally at a very young age. He began his career in 1990 in Saudi Arabia and Oman with General Motors. Further moving to Canada, his wife and children have always supported him from the beginning of his career here in Canada. He feels blessed to have such a loving family and an excellent team within a great work environment that gives him such an inspiring life.
He gives credit to all his success to his team and his family. Since the beginning of Brian Jessel BMW, he has been one of the pioneer employees and is still working happily today. He says, "The mindset and the fantastic team at Brain Jessel is the main reason why I enjoy working, and I cannot praise myself or take full credit for it. Success is in solid teamwork that goes to the whole team. The retailer team and people behind me make it happen to make the clients' dreams come true. Seeing the hardworking teammates and the clients' satisfied, happy faces—give him positive energy and motivation to keep going with such exhilarating vibes.