Lorenzo Garcia, a Marketing Account Strategist at OpenRoad Auto Group, is a self-confessed introvert. But when he speaks his love language, a.k.a. CARS—all his introverted tendencies vanish.
Born and raised in British Columbia, he is the son of immigrants from the Philippines. His parents made huge sacrifices, as did many Asian immigrants trying to create a better life for their children. At the time, Canadian employers didn't recognize their credentials from their home country. They moved here, focused on survival and making a better life for their children, Lorenzo and his younger brother Enrico. Their goal was to educate their children to excel in their chosen fields of study, and to pursue their passions.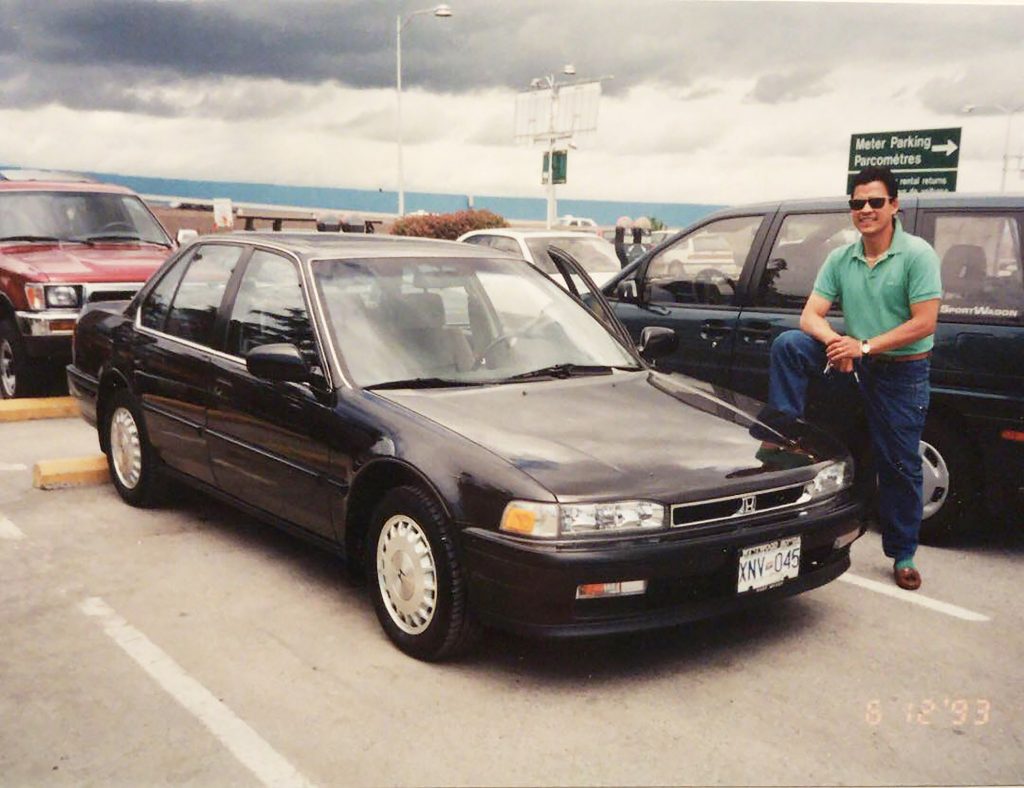 "I'm very fortunate to be the first generation in my family to attend schooling here for Marketing Management at Kwantlen Polytechnic University in Surrey," Lorenzo reminisced. He is the second generation in his family to be in the automotive industry. "I fell in love with the Honda brand when I was a kid, raised watching their success in their Golden-Era of motorsports in the 90's. It's interesting to note one of our Regional Vice-Presidents at OpenRoad, Aly Jiwani, the roots of his success are with the Honda brand." Lorenzo now oversees marketing strategy for OpenRoad's Honda dealers in Burnaby, BC and Brampton, Ontario as well as several other dealership locations. "My favourite, has to be the 1990 Honda Accord my dad owned. It is the car that got me into cars." 
He mentions the struggle of Soichiro Honda, founder of Honda Motors (1946). Lorenzo respects Soichiro, a free-spirited inventor living in a country not known for its willingness to accept non-conformists—a story which resonates with him.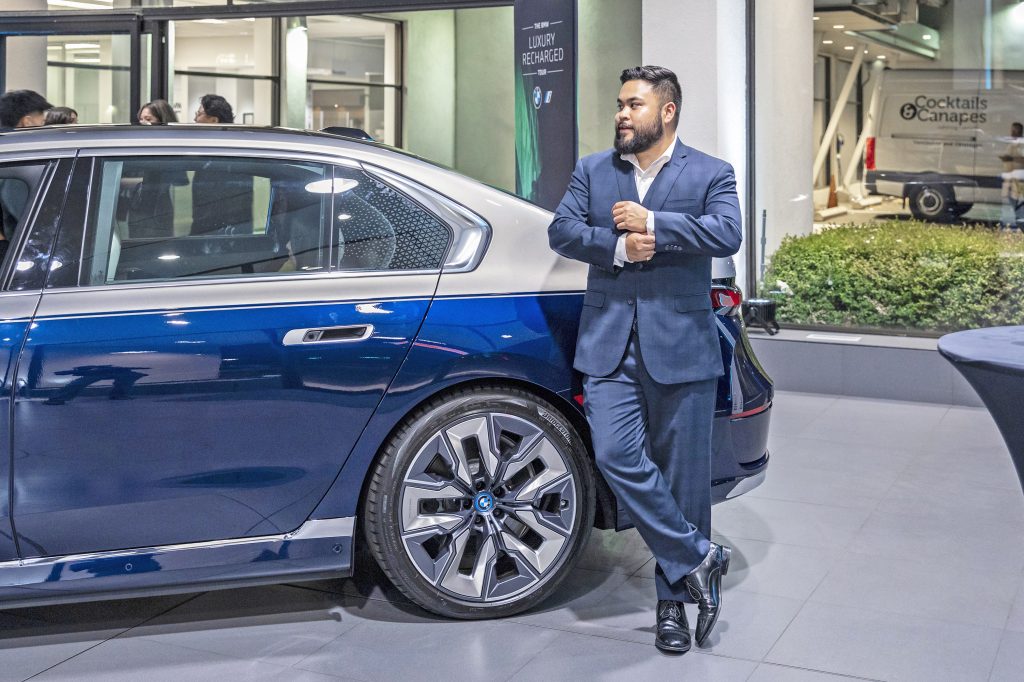 Thus, when Lorenzo graduated high school, his dad said, "I know you love cars, Lorenzo. You can work on them, become a mechanic or engineer, and work hard. But it's very hard on the body; it's physically tolling… Or, you can venture into the business of selling cars and marketing these amazing machines."
After a brief self-introspection, Lorenzo decided to pursue Marketing Management.
He recalls a pivotal moment in his academic career. His biggest inspiration came when some students did a project on Christian Chia, CEO of OpenRoad Auto Group. They highlighted his career starting in China, and later starting OpenRoad in 2000 — a company that would become British Columbia's largest automotive retailer. "A few days after graduation, I remember driving to the Richmond Auto Mall and saying to myself, I will work here, somehow, one day." OpenRoad Auto Group is Headquartered within the AutoMall.
Lorenzo admits his biggest fear is public speaking. Yet his role as Marketing Account Strategist requires him to present and host meetings daily. It's unbelievable he is not naturally a talker; it is clear his love language is cars. "I'm afraid of saying something I do not mean. I chose this industry because I know cars. It's in my blood. It's the thing I'm most passionate about, and it just comes naturally to me."
In the next five years, Lorenzo Garcia hopes to achieve the role of Senior Marketing Manager at OpenRoad. "I have a lot to learn before I get there. I have much to learn about this industry, its challenges, and being open to ever changing electric vehicles. This is an exciting time right now, and being able to adapt to these new technologies."
We asked Lorenzo about the latest innovations in the automotive industry. He doesn't skip a beat, and abandoning all introvert tendencies, his voice speeds up as he describes the electric BMW i7.
"As you would expect from BMW, it is the ultimate driving experience. BMW designed it around comfort, space, privacy, and sustainable materials. It is a magnificent symphony of cashmere, wool, leather, crystals, and wood. Customers can now place deposits on the vehicle. Its global release was five months ago, and now we're seeing it roll into dealerships for the first time."
The future is electric, Lorenzo admits.
"Personally, you know I love the sound of a mean V8 engine. I believed there would be no substitute. But after driving a few of these electric cars, especially the BMW i7, it's like when people told Steve Jobs the iPhone would never take off. This is the next version.

He has a sweet tooth, and possibly in hopes of a dinner invitation, He shares his favourite desserts are Gulab Jamun and Mango Lassi. "I thank my time at KPU Surrey for that." 
Asked for his advice to our readers, he said, "Be open to learning. Always look back at your humble beginnings. Respect your elders and those leading you; in return, they will respect you, believe in you, trust you, and hope you grow as a person of integrity. These are the three values I have carried throughout school and into the workforce today: Be malleable, humble, and respectful. With these, you can never go wrong."