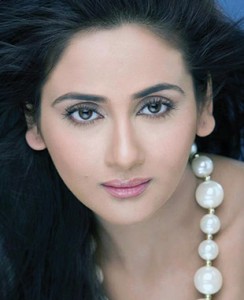 This is the festival time and it is time to party. Everyone wants to party and to look her best in the party. But to look beautiful you should look after both the inner and outer beauty as then only you can have a prefect smooth and lustrous skin..
For a lustrous skin
Lustrous skin is to die for, but it cannot be nurtured in one day. It takes many days to have this type of skin. To get this skin you have to make it a pint to take care of it both internally and externally. For the internal care of your skin you must feed your skin with vitamins A, B and C. Vitamin A helps you to maintain a clear, lustrous and a youthful complexion and this vitamin is found in plenty in carrot, apple, mango, banana, and papaya. Vitamin B not only gives a glow to the skin but also gives you a healthy and pink skin. Alma is a good source of Vitamin C, other good sources of vitamin are liver, tomatoes and oranges. Take a glass full of orange or tomato juice daily and see your skin gleam and shine. These vitamins not only put shine in the skin but also in the hair.
For the External Care of Your Skin
For the external care of the skin, massage the skin with pure glycerin and take steam for five minutes, then wash off with plain water then massage a good moisturizing  cream into your skin for five to seven minutes in upward movements. Wipe off the excess cream with plain milk to which a pinch of turmeric powder has been added.
Look After Your Mane
Keep away from drinking Alcohol, aerated water and too much coffee and tea if you want your hair to be healthy and glossy. Always have your hair trimmed otherwise you will get split-ends and that will the hair brittle and will also lead to breakage.
Accessories
This festive season put a zing back into your attire because they make you look cool and fabulous. Today all the happening women have turned into accessories junkies. Arms are laden with loads bangles, ear jingling with a variety of earings and karmic and other huge pendants adorn the neck, sliver waist bands and silver anklets and rings adorn not only every finger but also toes. These accessories  can be picked up anywhere; besides they have little impact on your purse. You can have your pick if you are loaded then you can pick and choose  between old, platinum, precious stones and silver. But if you are on a limited budget then you can have many jewelry options to choose from.
High definition make-up for that picture perfect look in this festive season
High definition make -up is used mostly by screen divas to look picture perfect, now you too can have a lovely flaw free skin like that of television and film stars and models who walk the ramp. What is high definition make-up?  High definition make up is a completely revolutionary make up which when applied completely covers all the fine liners, wrinkles, spots and blemishes found on your skin which cannot be seen by the naked eyes and gives the skin a blemish-free silky look.
Besides covering pores, zits and all other imperfections found on the skin, it  looks completely flawless even under the brightest lights. High definition make-up contains photo chromic pigments, silicones and minerals that blend, diffuse and reflect light—giving full coverage to the skin so that no defect can be seen either in real life or in artificial lights. This make-up has an added advantage of going into creases, wrinkles and cracks and filling them up so that they can be invisible. It also moisturizes the skin so that it does not appear dry. It gives the skin a soft and a glowing look, it also hydrates the skin, plumps it out and gives all the features' well defined sharpness. You can use this make-up in this festive season for parties. Apply the eyeliner, then eye shadow and also the blusher. Line your lips with the lip liner and  apply lip gloss to make your lips appealing.
Make Yourself the Center of Attraction at any Party
If you have any pimples on your face, hide them by applying a yellow concealer on them, pat the concealer on the pimples then blend the edges with your ring finger.
Make your eyes look smoky. To do this: line the upper and lower eye lids with a black eyeliner, use a stiff brush to smudge the pencil into your lashes, then use a dark eye shadow. Use a cream concealer on the lids, this will give your eye shadow a base.
Red lipstick is always a favourite shade. If the shade is too dark, you can apply a white coloured lipstick on it.
To bedazzle people with your body, apply a body lotion and dust some shimmery body powder over your body, this will give your body a shine and a glow.
If you want to look golden then combine together liquid bronzer with firming body cream and massage into your body.
Apply perfume half an hour before leaving the house on all the pulse points and on your hands, so that whatever you touch gets a sweet fragrance.