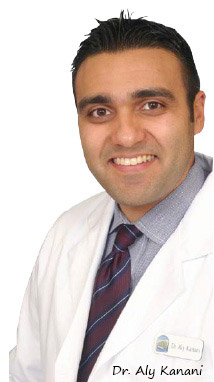 Everyone wants a more beautiful smile, but not everyone wants to wear braces to improve the appearance of their teeth. Invisible braces brought orthodontic treatment opportunities to even the most hesitant of patients, and in the last several years there have been great technological advancements that make invisible braces even more efficient and effective. There have been several advancements made in orthodontic technology in recent years, one of which is the use of 3D imaging. What makes 3D imaging unique is that not only can the newest machines use less radiation than traditional dental x-rays, but they can give a more dynamic insight to tooth placement and anatomy as opposed to the use of 2-dimensional x-rays. In the past, dental x-rays were all that was available for treatment planning orthodontic therapy. With digital 3D imaging, the patient's oral anatomy can be put directly into special electronic treatment planning soware, which allows the orthodontist to visually work through the entire process, all the while explaining it to the patient. Patients can get a better feel for what the treatment will be like as well as oen see the end results before they even begin.
Digital scanning of the teeth has almost eliminated the need to take impressions of the teeth. Instead, a small hand-held device is moved over the surfaces of the teeth and scans in the shapes of the different teeth into special computer soware. is image is used in treatment planning, allowing for the movement and focuses on individual teeth or needs. The end result is a digital image that can be sent electronically to orthodontic labs that can create invisible braces, and braces or appliances will fit more closely than any appliance that is hand-made directly in the once. In some cases digital scanning is used by robotics to electronically shape orthodontic wires, preventing the need to do so during the patient's appointment. is reduces the amount of time that the patient needs to spend at their appointments. Today's patient using invisible braces will have fewer and shorter orthodontic appointments, especially when staying in close compliance with their treatment guidelines.
Because invisible braces have become so precise, the treatment is extremely predictable. If clear aligners are being worn, usually several sets will be sent home with the patient to be changed out after every couple of weeks. is allows the patient to progress through their treatment conveniently. Originally there was only one main brand of Invisible aligners available for dental patients known as Invisalign, but now there are several competitors on the market, which has helped keep the price of treatment competitive. Aligners are becoming thinner, more flexible and more comfortable for patients to wear. e precise detail that is taken to create smooth, contoured margins on the clear aligners means there is practically no irritation or discomfort to your gums or lips the way there can be with traditional braces.Invisible braces have also taken on a new form in the shape of traditional brackets and wires. Tooth colored ceramic brackets appear as clear brackets on the teeth, and most people cannot tell that you are wearing them. Even in casual conversations when talking, laughing or smiling, your braces will not be obvious to other people. Invisible ceramic brackets are designed to be smaller than metal brackets, and are more comfortable to wear. The unique design of invisible brackets is made to hold a low-profile arch wire in place without the use of colorful rubber bands. Clear braces use a small latch that allows the thin wire to stay in place and glide underneath the trap door like latch, reducing friction and making them more comfortable to wear due to their self-litigating capabilities. Because they are smaller and don't require the use of bands, invisible braces are easier to keep cleaner and healthier during your treatment.
Newer concepts are being developed to decrease overall treatment times, allowing teeth to respond in a more efficient manner to the realignment process. One of these examples is Acceledent. Acceledent is a hands-free device that is worn over the braces for 20 minutes, once each day. The gentle vibration encourages bone reformation around the teeth, speeding up tooth movement by as much as 30-50% quicker. The device is very comfortable to wear.
Braces have also become an essential part in the comprehensive treatment and management of gum disease. Because orthodontics allow teeth to be realigned in a proper manner, it helps oral hygiene be more effective in crowded areas that so open develop tartar, gum disease and bone loss. Invisible orthodontics like Invisalign make it easier for patients to keep their teeth clean, because the aligners are removed for oral hygiene purposes. This can help patients gain quicker control over their disease condition and reverse the symptoms, thus saving their teeth.
Orthodontics continues to become more precise, more advanced, and more efficient as technological advancements improve. For patients who were once hesitant to straighten their teeth, now they can expect smooth and relatively quick process that is reliable and gentle all at the same time. If you're not sure what type of orthodontic options are a good fit for you, you can visit an orthodontist for a general consultation about your needs  and preferences. Because there are literally so many techniques in use today, patients and their orthodontists can tailor the individual treatment plans into a care plan that the patient will be comfortable with, and the  orthodontist knows will be extremely effective. Choices have opened new doors and opportunities for adult patients that are now seeking orthodontic care because it was something that wasn't available to them growing up as a child. No longer is orthodontics strictly for teens, although they still make up at least half of all patients. Orthodontic therapy is now a very common procedure for adults of the 21st century.