The KidsPlay Foundation journey, over the years, has seen many difficult struggles, faced adversity, and multiple overwhelming obstacles, but at the same time, there have been tears of joy, acts of remarkable kindness, and beautiful examples of humanitarianism. They have served over 70,000 youth through their free sports, education, and mentorship programs.
All of this culminated into a single moment of redemption at the Surrey Board of Trade Business Excellence Awards. The KidsPlay Foundation had been selected as a finalist against some tremendous competition in the non profit category and they took home the award!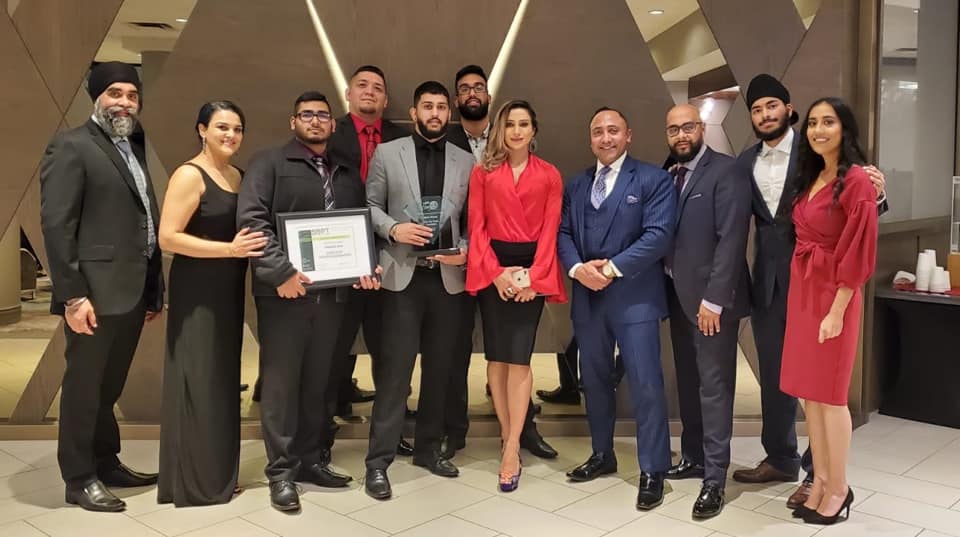 There is still some disbelief, that being a grassroots organization that had to stretch every dollar to make ends meet, managed to stand amongst giants. "Words cannot express our deep heartfelt gratitude to the Surrey Board of Trade for providing organizations like ours a platform to be recognized. Thank you to Anita Huberman, and her entire team." Words of Founder of KidsPlay Foundation, Kal Dosanjh, "This bolsters our resolve to continue working hard to provide youth the support and the resources they need to succeed." Dosanjh dedicated this award to the volunteers who have given countless hours to serve the community; to all the sponsors, whose generosity and kindness makes these programs possible; its dedicated to all our community partners, who share their values.
Director of Kids Play Foundation, Rana Singh Sethi, is recognized by Surrey Now Leader  
The KidsPlay Foundation makes leaders, and is comprised of leaders. Their focus is ensuring recognition for each participant and volunteer to help them achieve their highest potential. Rana Singh Sethi is one such member who has been with the organization since their inception in 2015, and has worked diligently in helping the Foundation reach its goals. Sethi received the well-deserved recognized at the Surrey Now Leader Awards Ceremony for his community involvement.