"My goal is to bring billions of dollars in new investment into BC, the Surrey and Langley area especially. "In the next ten to fifteen years, there will be significant growth in the Fraser Valley area and I aim to play an integral role in advancing it in the best way possible."
Harp Khela was recently awarded the status of being the top real estate agent in the world for Century21 — from thousands of offices and hundreds of thousands of agents globally (155,000 to be exact).
Yet, until now, you would never have seen his name advertised on transit, at a bus stop, or on a billboard. In fact, Harp has never advertised himself anywhere. For years, his accomplishments have been mounting, and his rank steadily rising, first as the top agent in Canada (2021), and now the world (2022). This is due in part to the fact that the deals he puts together are almost entirely off-market. Transactions worth tens and hundreds of millions of dollars are assembled between motivated sellers and interested buyers. Harp brings the right players to the table, away from the spotlight, and has delivered consistently for his community of investors and developers.
If you ask him, Harp credits his success to two things: his tenacious ability to creatively solve problems, coupled with an intense focus on nurturing relationships. But it didn't start there. Harp's journey to becoming a successful real estate agent has been an unconventional one, where he was initially interested in becoming a stockbroker. Harp ended up in real estate after attending the University of British Columbia for his undergrad and selling real estate on evenings and weekends. He got his license in 2007 and began working for Century 21 in 2008, selling single-family homes and condos but eventually transitioning to selling large commercial properties in 2012.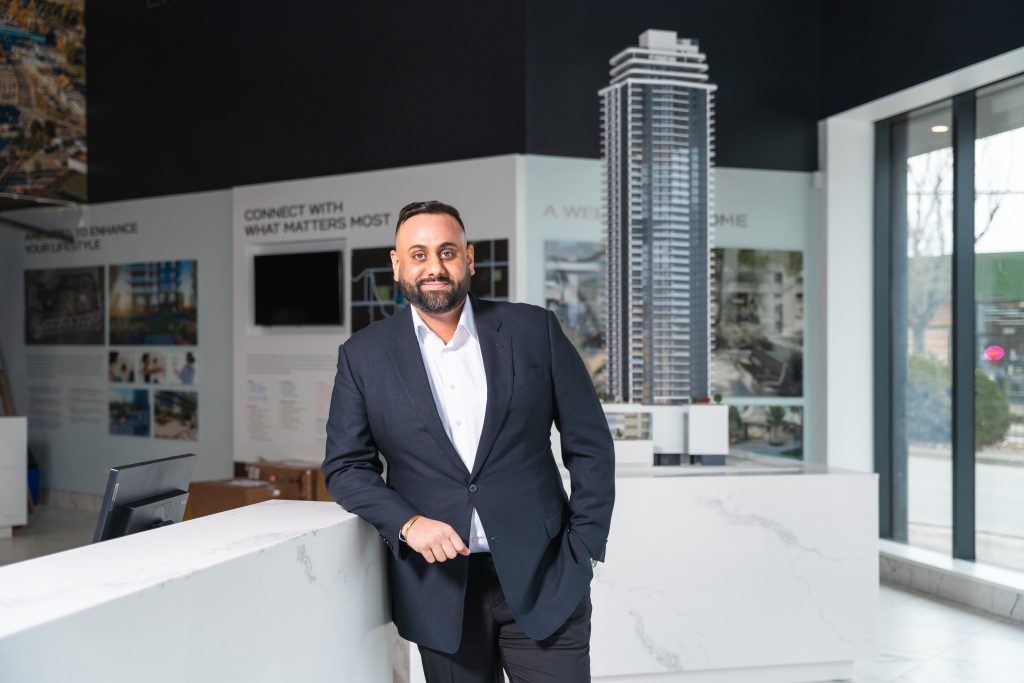 Now, Harp has been involved in real estate for 15 years. Early in his career, he was selling anything he could get, whether it was single-family homes or condos, and finding opportunities wherever he could. After a few years, he eventually transitioned to selling commercial properties. Harp's unique approach to real estate has been the key to his success. He has built his niche on off-market deals, meaning that the majority of his transactions happen without any conventional marketing or advertising. He has built relationships with large asset sellers and major buyers and assembled deals with his visionary mindset.

Harp's father was also involved in real estate and had been building single-family homes since the 1980s. As a child, Harp would hang out at his dad's job sites on weekends and learn about construction from watching all the various trades. "We traveled a lot to see the progress of the developments on his buildings, and I began to take interest," Harp remembers. "When I was about 16, the thoughts for my future intensified. Commercial Real Estate and especially development land was what I found interesting, so I focused my goal on that segment. I became a problem solver for others and carved out a chunk of the market. About 99% of my deals are off-market, and the majority of our clients choose not to list their properties on MLS or any other platforms. We have our own database, so access is exclusive to buyers and a handful of firms and brokers that we work with. The luxury of being able to execute for clients who want to transact off market is a big deal. Even if it takes longer to put together, we're able to quietly achieve the best outcome for the client."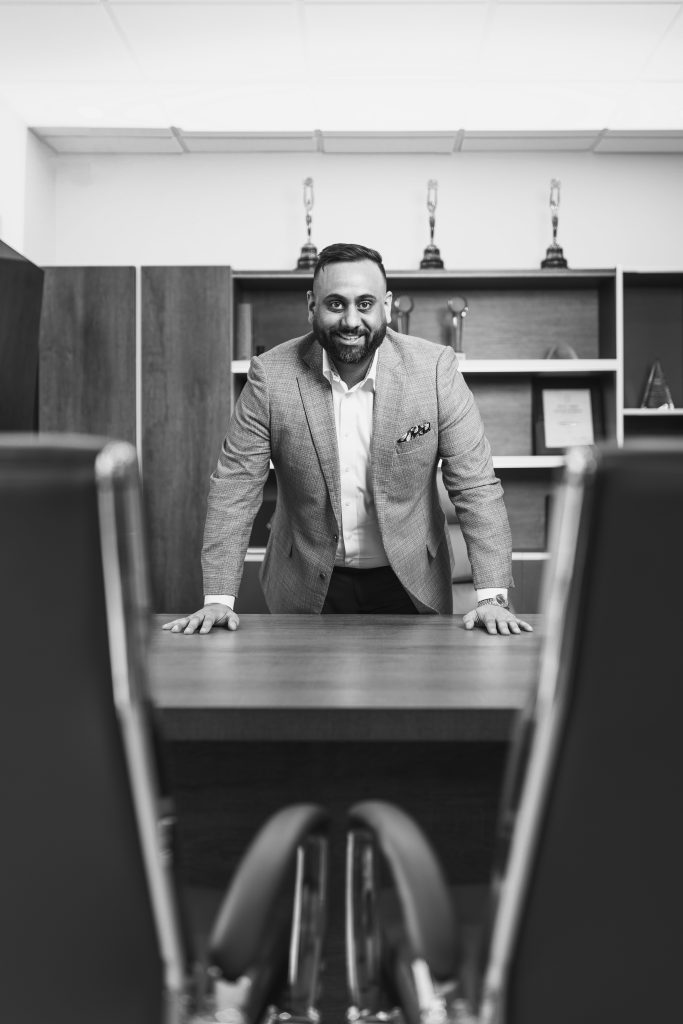 Along the way, Harp has never been one to rest on a modicum of success. "In 2012, I moved to Alberta," Harp mentions. "I planned to stay there briefly, to redevelop a family-owned shopping center. But I ran for city council and was elected as a Municipal Councillor in Vermillion, Alberta. It was a 4-year term, and in that role, I sat on various boards, acted as deputy mayor, and attended provincial and federal meetings. This opportunity allowed me to interact with other councillors and mayors. Here, I learned how they handled their ongoing developments and how they planned for future developments. When my term ended, I moved back to BC, and the most significant sales spike in my business happened rapidly."

Harp believes that trust is the most important factor in the real estate industry. He has worked hard to create relationships with clients that are built on mutual trust, focusing not only on their current needs, but also on their future goals. He has been fortunate enough to create relationships with the right people to work and grow with him. During a recent visit to Los Angeles, Harp caught up with Josh and Matt Altman aka "The Altman Brothers", who started small and transitioned to execute huge sales targets, much like his own trajectory. Moments like these lay the foundation for strong relationships that will bear fruit long into the future.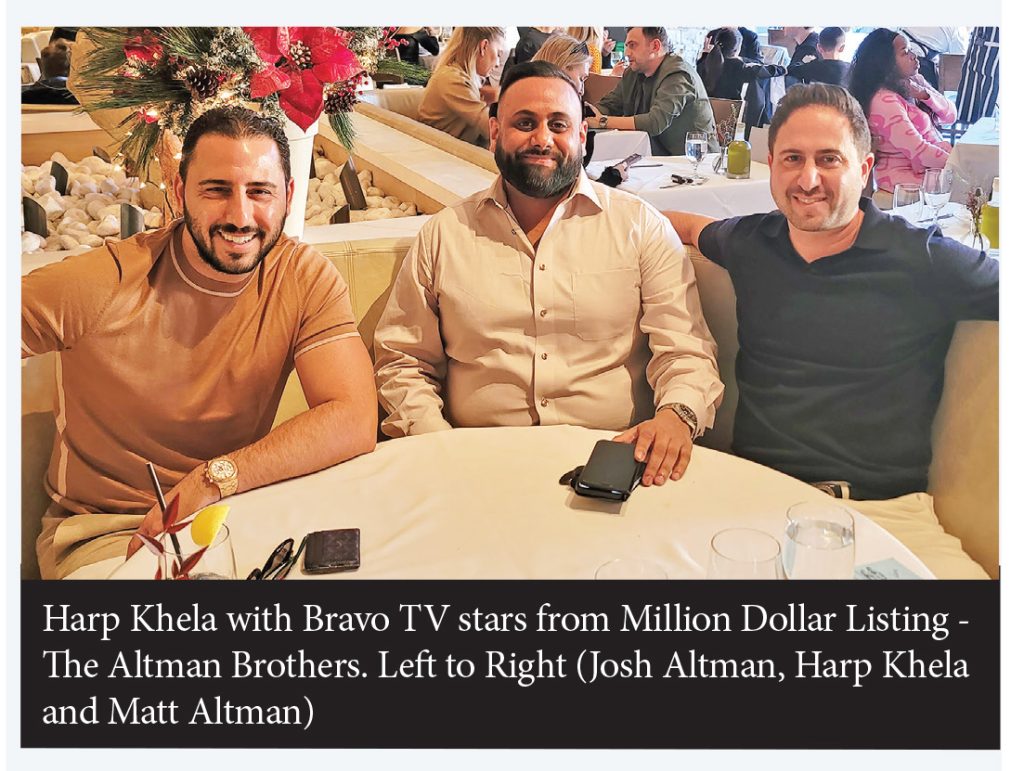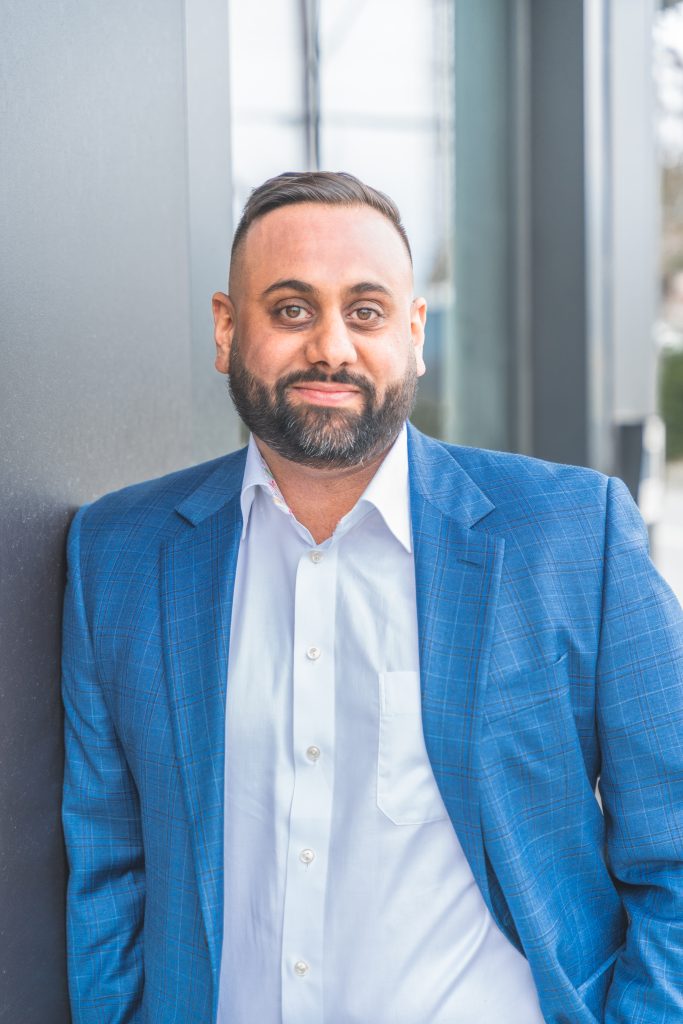 "My goal is to bring billions of dollars in new investment into BC, the Surrey and Langley area especially," Harp says with conviction. "In the next ten to fifteen years, there will be significant growth in the Fraser Valley area and I aim to play an integral role in advancing it in the best way possible."
The journey hasn't always been a straight upwards trajectory. Harp is no stranger to Murphy's Law — sometimes anything that can go wrong, will go wrong. In these circumstances, Harp's recipe is quite simple: be consistent and work as hard as you can toward the goal you want to achieve. In his approach to overcoming challenges, Harp shares, "Positivity, perseverance, and drive will assist in overcoming all challenges and being successful. Just show up and work hard. I would never be here if it wasn't for my family and close friends who were there to experience the hardships and accomplishments with me. You cannot get anywhere alone, and need the team effort of your family, friends, community, and clients."