BY GARY THANDI
"My wife and I wanted a better opportunity for my children, and we settled in Canada and have never regretted that decision," Haresh Bhatt reminisces.
Haresh Bhatt came to Canada from Malaysia in 2003 and settled his young family, consisting of his spouse and two daughters, in the Lower Mainland. Haresh established Natu'oil Services Inc. in Port Coquitlam. The company's mission is "to support the food and animal feed industry by applying scientific principles to develop creative solutions to maximize health and productivity using edible oils and fats and animal feed ingredients." 
Natu'oil is a premier supplier of oils and fats to industries such as farms, feed mills, bakeries, food manufacturers, and soap/personal care items makers.
Haresh brought to the company over three decades of experience in the palm oil industry, including commodities trading and managing a refinery. He had been exposed to the industry at a young age through his family. "The person I looked up to as a hero in my childhood was my father," he reveals. "I admired him for his courage to move from India to Malaysia at 13 years of age. I learned from him the importance of working hard and family values."
His Bachelor of Arts in computer science and business administration specializations also complemented this previous hands-on experience in the field. Haresh has also founded two other companies under the Bhatt Group of Companies: Global Agri-trade Corp. and Pro Natural Resources. To this day, he continues to build upon these business ventures. Throughout such large-scale growth, the company maintains its core values of sustainability, generosity, and caring relationships with partners, customers, and its employees.
Haresh shares one of his favorite mottos: "The day you stop growing is when you start dying." He cites Dhirubhai Ambani as a person he admires. Ambani was an entrepreneur who founded Reliance Industries, a multinational firm based in Mumbai involved in a diverse range of energy, gas, telecommunications, textiles, and retail enterprises. "He was a gas pump attendant in Yemen," he recalls, "and eventually, he came to own one of the largest corporate entities in India. He took intelligent risks, and they paid off." Natu'oil started in a small room in the family home with shipping 7 containers of palm oil. During those early years, Haresh frequently traveled between Natu'oil's office at home and the offices established in Malaysia. In less than 20 years since its inception, Natu'oil has now become the largest packaged palm oil-based products supplier in North America. Palm oil is ten times more productive per hectare than other oil crops, such as soybean, sunflower, or rapeseed. It is also naturally free of Trans Fat, non-GMO, and cholesterol-free. Its high oxidative stability can help extend the shelf life of finished products. It has the highest yield and best energy efficiency ratio of any vegetable oil crop globally, contributing to meeting the energy requirements of over 3 billion people.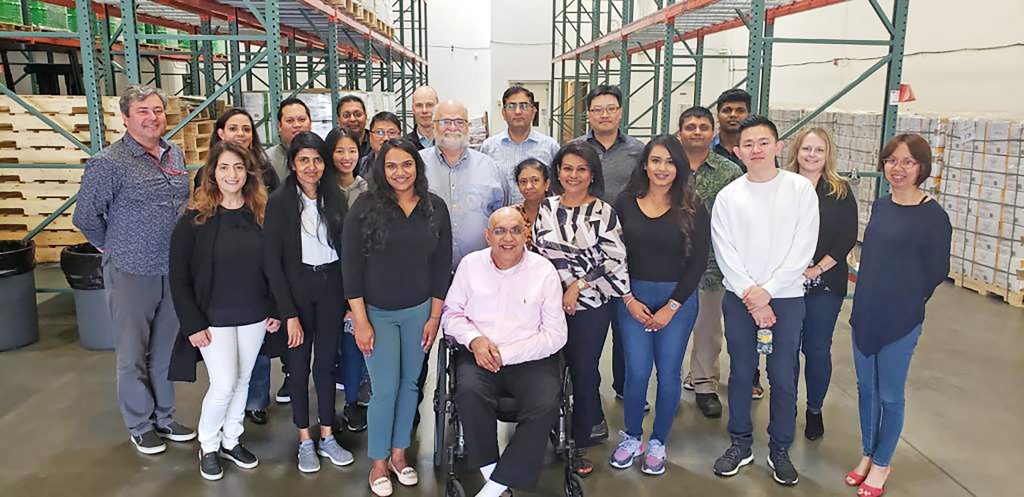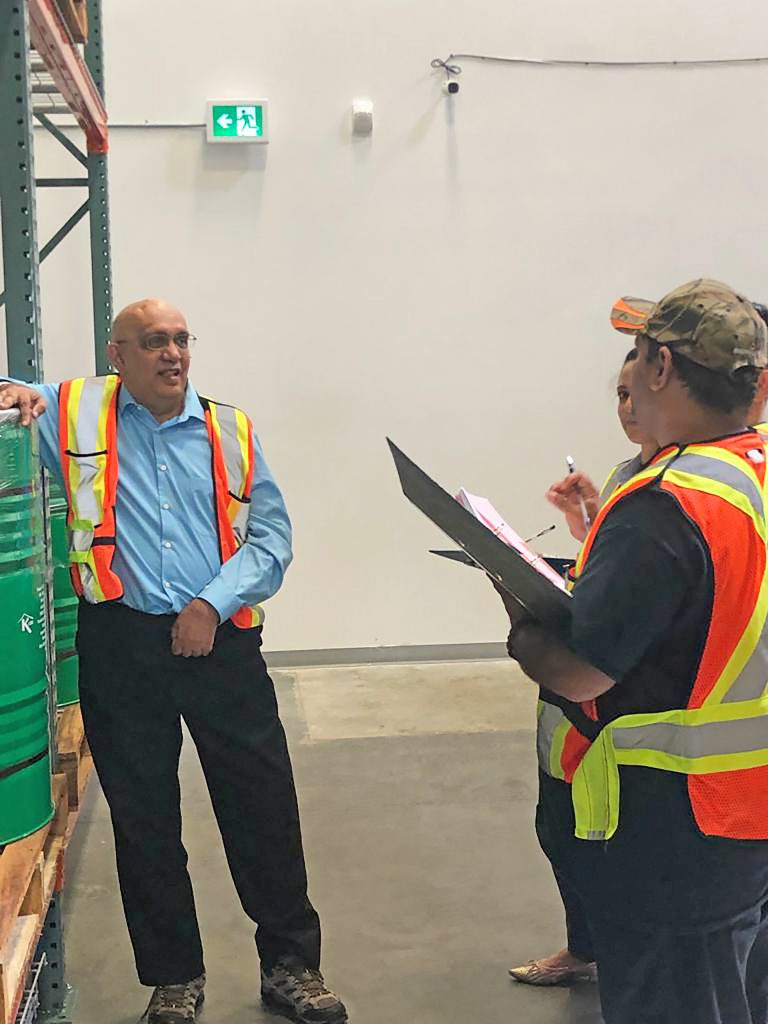 The company has established offices in Port Coquitlam, Los Angeles, Buffalo, Kuala Lumpur, Singapore, and India, and warehouses across North America, including in Port Coquitlam, Toronto, Tacoma, Los Angeles, and New York, and is currently building two in India. The local office has over 20 employees, and internationally the number is well over 100, and the company also relies on contractors and contacts across various continents to ensure smooth operations. The Bhatt Group of Companies has diversified into three primary arms: food products including various types of shortenings; refined palm oil for manufacturing soaps and beauty products, and animal feed energy supplements such as calcium salt and palmitic acid for dairy cattle are natural products used on dairy farms to produce a greater yield of milk and increase the amount of butterfat the milk contains. Haresh credits his ever-growing team for these companies' many successes.
Natural was the first company to introduce sustainable refined palm oil in North America and is a Roundtable on Sustainable Palm Oil member with certified supply chain status. "Our success comes from simple yet often forgotten values based on ethical practices and sustainability," Haresh states, Natural Services was awarded the Business of the Year Award 2016 by the Tri-Cities Chamber of Commerce for business excellence.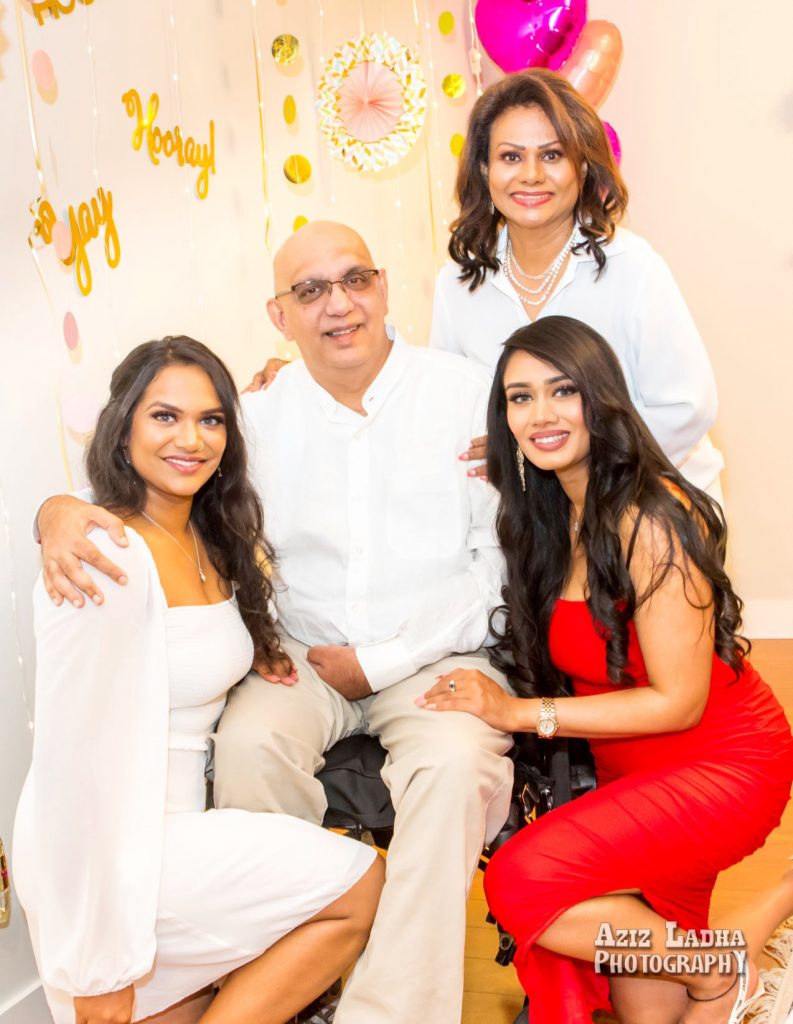 "I have said, and will continue to say, I am where I am because of my family and my team," Haresh proudly beams. While the company and its team continue to grow, it still maintains the initial spirit of being family-owned and operated. Haresh was trained in the family business of trading in his early teens, and other family members are very much involved in current company operations. His spouse, Hema, shares responsibility in managing the company, focusing on Finance, HR, and Public Relations. At the same time, his young adult daughters Dharinee and Nikhita have taken on increasing leadership roles in the past few years. "I'm very proud of both of them, and they both appreciate the sacrifices Hema and I made for them. They really work hard towards maintaining and running the business well."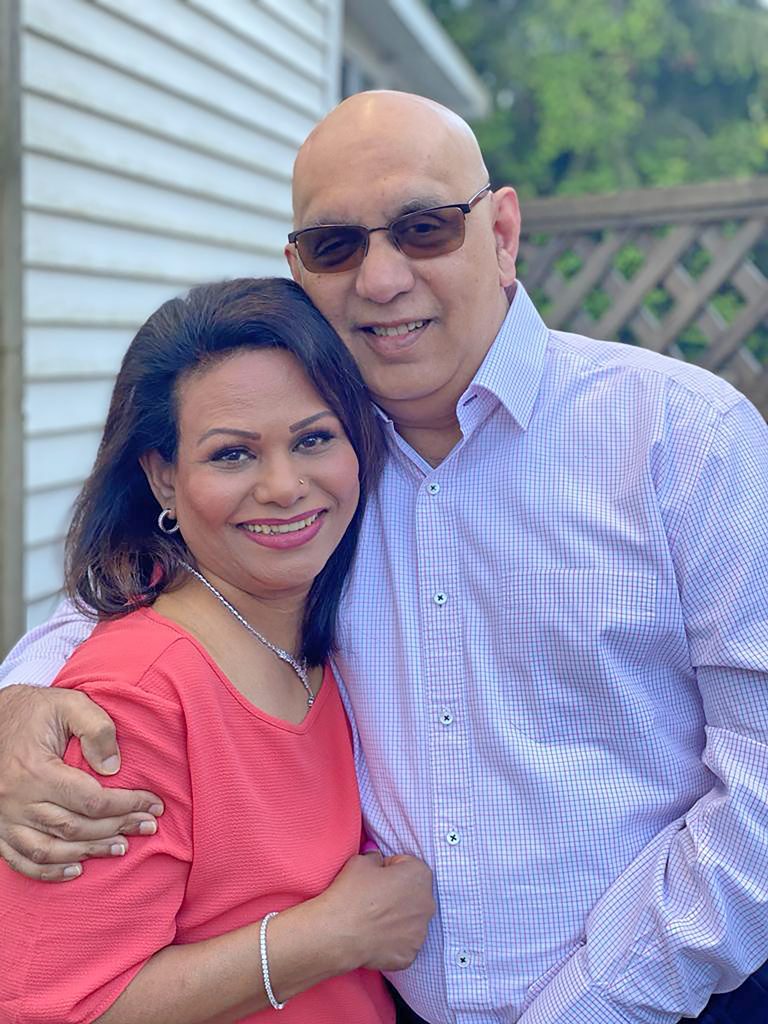 Haresh met Hema over thirty years ago in Malaysia. "We were supposed to meet on a blind date, but she stood me up," he jokes. It turns out she could not make it but was unable to reach him in time to let him know. "So, I went to her place of employment the next day, introduced myself, and said 'I waited hours for you, and you didn't show up – so now you owe me a lunch date.' Hema agreed, and what was supposed to be a short lunch date ended up lasting several hours. "We just hit it off from the very beginning." Haresh and Hema continue to complement each other well. Hema is an extrovert who enjoys socializing and meeting new people, while Haresh considers himself a foodie – as long as it is vegetarian – with love for wine.
In addition to their entrepreneurial efforts, the Bhatt family are supporters of numerous local, national, and international social causes. The Bhatt Group of Companies supports numerous causes, such as the Terry Fox Foundation, Miracle Connections (support services for the Bhutanese-Canadian community), SHARE Family and Community Services Food Bank, the Power of Hope music program for incarcerated youth, families impacted by the Fort McMurray fires a few years back, Eagle Ridge Hospital, BC Children's Hospital, the Gujarati Society of BC, Indian Summer Festival, Medical Camps in India (free cataract surgeries), and many more – including the recent donation of $100,000 to the South Asian Health Legacy Fund at the Royal Columbian Hospital Foundation. The initiative is led by Dr. Arun Garg and focuses on health, prevention of illness, management of chronic diseases, and charitable giving in the South Asian community. The Bhatt Family and four other families recently donated a combined $500,000 to this initiative, an announcement made on November 19th, 2021, at the DRISHTI Awards Gala.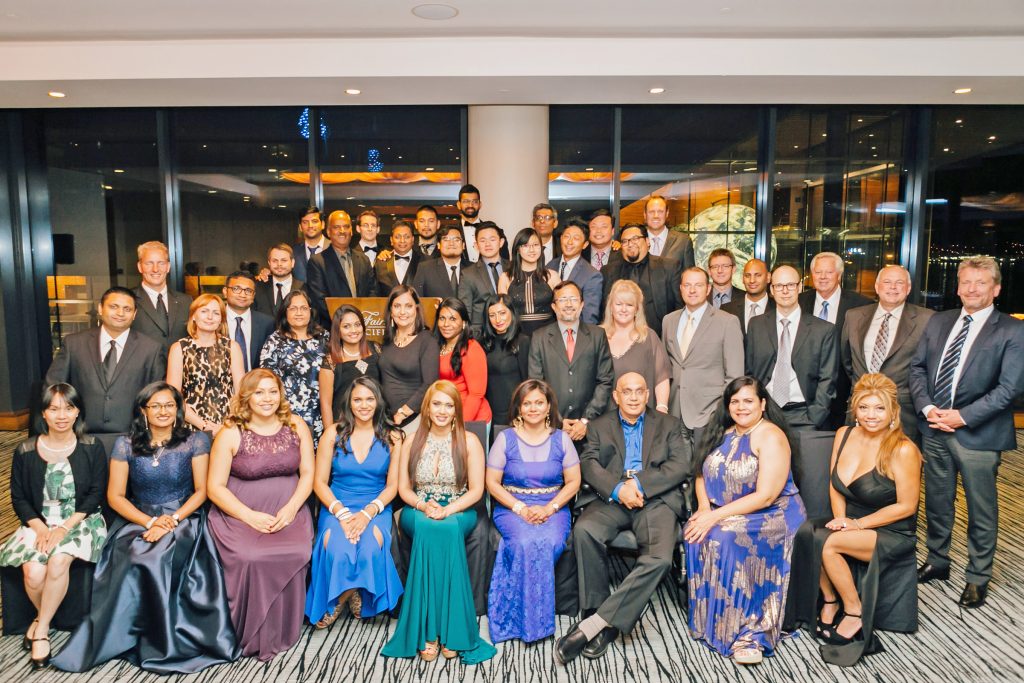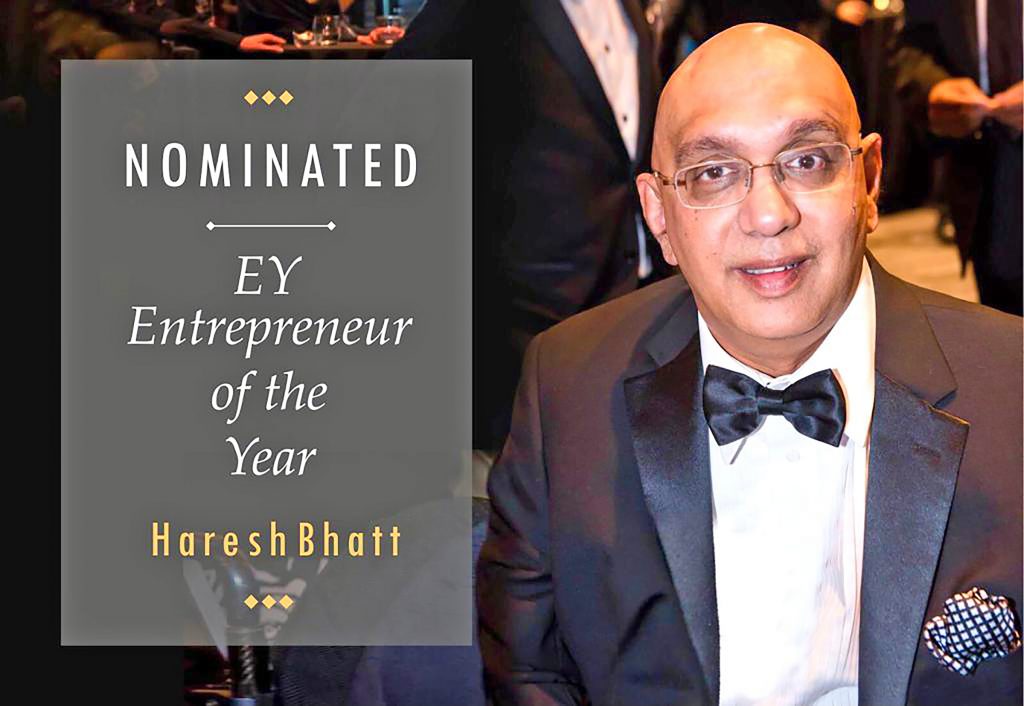 Health is something that Haresh takes very seriously. In 2014, at the age of 50, Haresh suffered a stroke. The support of family, friends and his team helped Haresh get through this significant health challenge. "It was a long road back," he recalls with sadness. "I have seen firsthand the importance of having health care that can address the needs of our community. So whatever our family can do to continue supporting our community's health, we will do it." The donation was made through The Haresh and Hema Bhatt Foundation.
Haresh continues to exemplify the entrepreneurial spirit and the spirit of resilience and philanthropy that makes our South Asian community so vibrant and robust.