By Surbhi Gogia
Garry Sangha is today a prominent name in BC's construction industry. As co-founder and CEO of Crystal Consulting Group of Companies (CCI Group), he has built some of the most iconic structures in Canada either in partnership with premier developers or through Allure Ventures Inc. the in-house Development Arm.
Founded in 2005, the CCI Group started off as a small family business specializing in Division 9 based contracting. Within the next 10 years, Garry and his family turned it into a large conglomerate offering construction management, roofing, facades, finishes, and metal panels.
While his sharp business acumen and relentless hard work ensured his steady rise, Garry never forgot his social responsibilities, putting his work for the community at front and centre all along.
A responsible member of the community, he is passionate about helping others and making a difference in his society. With unwavering commitment, profound empathy, and generous support, Garry has contributed to transforming many distressed organizations into community-focused groups. Under Garry's leadership, the CCI Group helps several foundations promote others' welfare.
A consistent contributor to charities and causes, Garry believes that benevolence is not just about "ticking a box" to feel good, but rather a life philosophy.  In his words, philanthropy is not always about giving away massive amounts of money. "Money is just a small part of giving back to the community."
He thinks giving time, talent, and expertise are three ways one can contribute to build a robust society. "It is easy to write cheques and give money to a cause. But investing time in volunteering, using your expertise or talent to make a difference, is becoming difficult these days. Canadian society needs volunteers. We are responsible for giving back to the community that helped us and carried us when we needed help."
He says that no matter how busy you are, you always have something to offer others. "Giving makes you feel happy. "You become more productive. You find creative solutions to problems. It is a sustainable way of creating solutions to community challenges and positive societal change. Most of all, it comes from within."
For Garry, giving back to society has always come naturally. "It isn't a deliberate effort. It just comes naturally—almost like it is his default setting. A lot of it is his upbringing," says Kiran Sangha, his wife, Vice President, Admin, CCI Group.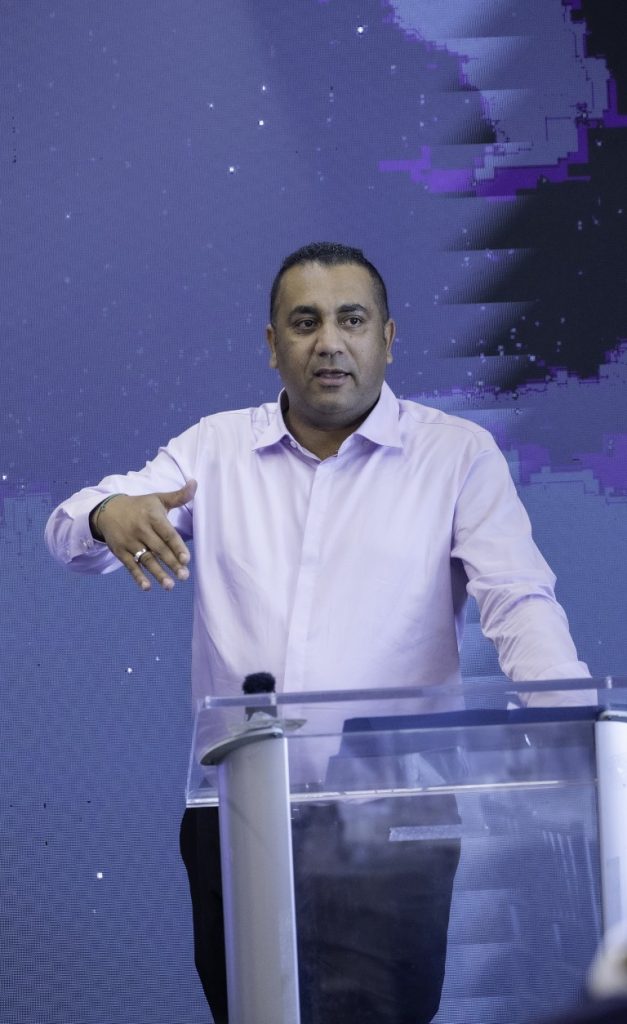 "He remembers how his mother would help out in the community back in India despite limited resources." She has woven the tradition of helping the community into her family tapestry. "When we moved to Canada, I saw my brother-in-law volunteering at Gurdwara Sukh Sagar when he was off clock. The Gurdwara Sahib needed repairs and construction. The place was transformed by my brother-in-law, who invested thousands of hours into the project. And now people travel from far to visit the temple and admire its architecture."
Volunteering for his daughter's soccer club was Garry's first step in helping the Canadian community. "The club was the oldest but the smallest in Surrey. Management was ready to shut it down due to a lack of funds. Inspired by my sister and brother-in-law's giving spirit, I raised my hands to revive the club. We organized a fund-raiser. And there was no looking back."
From 400 players, the club grew to 4000 players. Apart from providing the CCI Group's support, Garry promoted soccer in Surrey in general. He ensured that any child who wanted to play soccer, regardless of physical or financial ability, found a home within the club.
Central City Breakers (CCB) organized the annual Mayor's Cup Tournament that brought sports celebration to all teams wanting to participate. The tournament was not just about soccer but also about creating a place for everybody in the community to gather as equals. No wonder it became the largest tournament of its kind in Canada.
Garry's daughter Harlene Uppal, while sharing fond memories of how her father pitched in a lot of his time into growing CCB Football Club as a volunteer, said, "Despite being always swamped with work, he found time for the field, bringing in the same energy that he shows at work. I don't know how he did that!"
Garry's tireless commitment to positively changing others' lives makes him an extremely valued member of the community. He is a successful entrepreneur, a community leader and a dedicated family man.
Garry was just 18 when he immigrated to Canada in 1996 from a small village named Chahalpur, near Phagwara in Punjab. His sister Sandeep and brother-in-law Kuldeep sponsored the whole family. Initially, he worked at Subway, before gaining a trucking license. Having to work full time meant he had to attend night school, where he did well. Soon, he scored a mathematics scholarship and applied for an engineering course at the British Columbia Institute of Technology.
Life though had a unique plan for him. Future realities and the realization that his decision to pursue academics might mean his parents would have to continue working came knocking. Talking about his parents, Garry became increasingly emotional, to the point of having to fight off tears. "My parents gave me and my sister a comfortable childhood. To succeed in life, you don't (necessarily) have to see adversity," Garry said. "But they were getting older. "Who would support them if I went to school for the next 10 years?"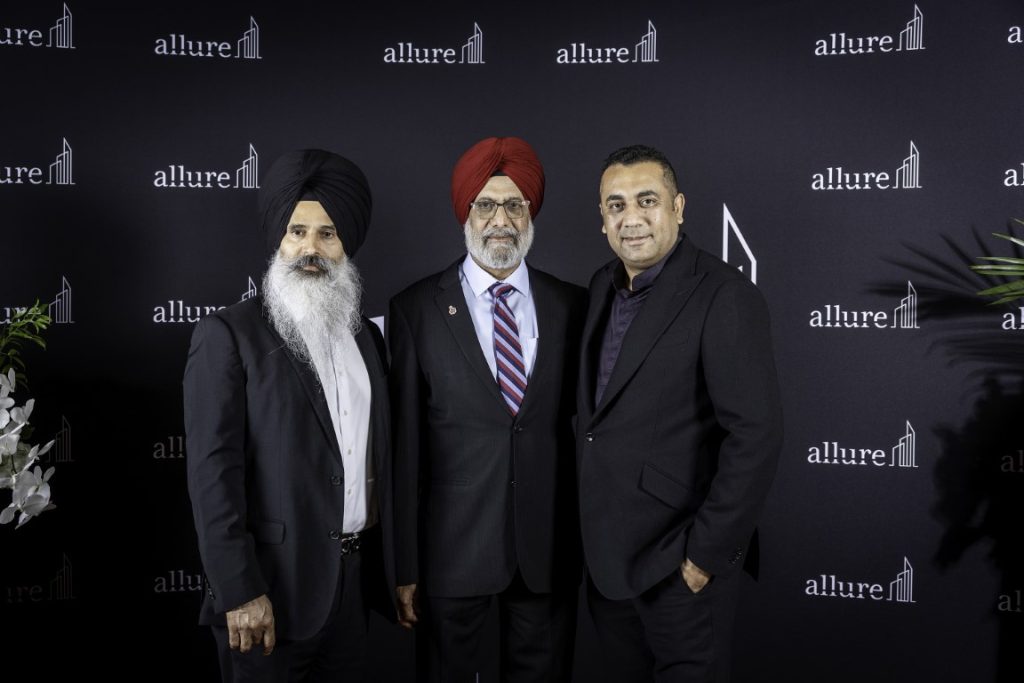 And thus, Garry took the hard decision of dropping out of engineering and helping his father with his drywall business. With minimal assets but a never say die attitude. Garry founded Crystal Consulting (Drywall) Inc. along with his father Ajit Singh Sangha and brother-in-law Kuldeep Singh Chohan. The road was rough. "We were a handful of South Asians in the white-dominated construction industry. We faced (considerable) racism, but it motivated us to work harder and deliver quality services."
The company scaled unprecedented heights within 10 years, becoming a leader in the BC construction industry. Since then, Crystal Consulting has grown significantly and introduced Allure Ventures, CCI Waterproofing, CCI (USA), CCI (Alberta), Kanin Construction Management, Kanin Construction Management (Ontario), and CCI Masonry. And as the CCI group has grown, so has Garry's contributions to the community.
Garry feels the key to philanthropy is connecting personally with a cause you care about. A tragic death in his family due to mental health issues motivated him to spread awareness. "My mother's brother in California died by suicide. It came as a shock to us all since my uncle had always been cheerful. No one could have imagined that a person like him could take his own life," Garry said. "Often stigmatizing attitudes towards mental health prevent individuals from having an open conversation about it."
"We formed the CCI Group Mental Health Society to serve people with mental health challenges in the community. The society supports the Canadian Mental Health Association, Urban Resilience Opportunities for Kids, Here 4 Peers, ICBA Wellness, Langley Memorial Hospital Foundation, Foundry Langley, BC Children Hospital, and the Giving Hearts Gala. These organizations support community members of all ages and invest in life-saving equipment." Garry said, before adding "Last year, we committed half a million dollars to the South Asian Health initiative through the Royal Columbian Hospital Foundation. Further, a commitment to raise one million dollars for mental health by 2025 is in place."
Hema Bhatt, VP of Natu'oil Services Inc. says Garry Sangha and CCI Group's philanthropic contributions to the Royal Columbian Hospital Foundation's South Asian Health Fund showcases his generous spirit and deep commitment to community engagement. "Through his support, Garry has profoundly impacted the healthcare landscape, enabling the provision of vital services to the South Asian community."
Apart from his philanthropic activities, Garry has been keen in assessing community needs. In what is a first-of-its-kind effort, he has registered a society that will educate youth and spread awareness about voting power. Speaking on this, Garry said "Compared to most democratic countries, Canada has one of the lowest election participation rates. Youth don't understand how each vote facilitates change. It's not their fault. But it's time they got the right tools to analyze why to and who to vote."
The best political ideals can fail, if they fail to attract the youth, create curiosity and dialogue, says Garry. It is important to first spread awareness amongst the youth, so that they can be empowered. "We will invite junior leaders whose thoughts resonate with this generation. The idea is to encourage leaders to create more leaders in our society."
Indeed, the words encapsulate the essence of an excellent leader, one who impacts and provokes thought, has genuine empathy, and inspires others to reach higher.