By Gary Thandi
Dr. Arun K. Garg was born in 1946 in Agra. Both his father and grandfather were educationist with his father receiving a doctor of philosophy in economics. "My childhood had a very significant influence on the later years and ongoing values," he reveals. "Born in comfort and have that taken away in a moment, has left in him a lifelong imprint. I had it all, then one evening while returning from college duties, my father was attacked and assassinated in cold blood."
From the age of five, Dr. Garg was raised by a single mom, who he cites as a significant influence on his siblings' upbringing and values. "I witnessed the devotion, dedication, and commitment of a single mother raising four kids with love and values. Be part of the solution, always be giving, always leave the place better than you found; these teachings have been guiding post. Though he was taken away so young, my father was an educationist who left a legacy of honesty, hard work, and truth. My sister and mother had tremendous influence in shaping my lifelong journey, this supplemented in later years by my wife of 50 years." These values shaped him have also been passed down to his son Davin, a Crown Counsel lawyer in Ontario.         
Dr. Garg finished Grade 12 when he was just 14 years old. He wasn't old enough to enter medical school, since, in India, the minimum entry age for medical school was 17. So, he first went on to complete a Masters in Science Degree in Biochemistry from Agra University. Shortly after, Dr. Garg obtained his M.Sc. (1964). He moved to Saskatchewan, Canada, to pursue Doctoral studies. He could study anywhere, but he was driven by a desire to go where few had gone before—as he thrived in such situations. "There were few Indians there at the time," he recalls, "so you have to adapt and be adaptable." He remembers the community being very welcoming and friendly, and he enjoyed the experience. While at the university, Dr. Garg helped to establish an International Student Association on campus. "We used to set up a table in the hallways, to attract members," he recalls. "And this student came up to the table and was curious about what we were about. The conversation just flowed. We talked about India and about our mutual interests." Eventually, that student, Lori, became Dr. Garg's wife. "And here we are now about to celebrate fifty years together."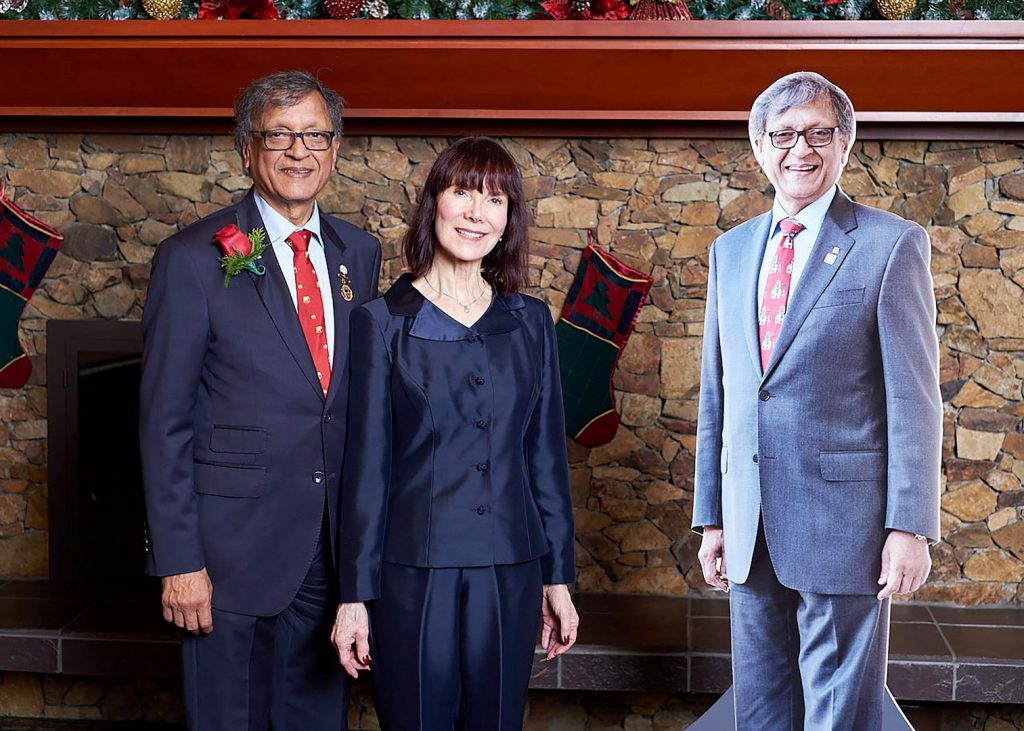 Dr. Garg received his Doctor of Philosophy (Ph.D.) in Biochemistry in 1970 in Saskatchewan, and in 1977 he graduated from the University of British Columbia Medical School. "I feel very blessed and lucky that I pursued the highest level of education, on scholarship, assistantship, and part-time work despite no financial means," he recalls. "All 17 years of my postgraduate education was debt-free. The faith, belief, and support of family, friends, and colleagues were always felt." Shortly after that, he joined what eventually became the Fraser Health Authority. This government entity is responsible for giving health services to over 1.8 million people in a geographic area extending west to east from Burnaby to the Fraser Canyon. During his long and distinguished career with Fraser Health, Dr. Garg has occupied significant leadership positions, including Chair of the Coady Group, Program Regional Medical Director for Laboratory Medicine and Pathology (1996- 2016), and Regional Director of Medical Biochemistry (1984-2018). He is a Clinical Professor of Pathology in the Faculty of Medicine and Program Director for Global Outreach Cooperation and Engagement office in the Department of Pathology Medicine of the University of British Columbia. He is also an adjunct professor of Clinical Health Sciences at Simon Fraser University.
"Dr. Garg is greatly respected for his ability to bring people together. He has had a remarkable career and continues to nd ways to inspire groups to work on advancing health care, especially in the South Asian community. We are grateful for his contributions to Royal Columbian Hospital, and to Fraser Health, over the past 50 years."
– Dr. Victoria Lee, Fraser Health
President and CEO
"Our system has evolved and continues to do so," Dr. Garg notes. "But there are pressure points because technology is moving at such a fast rate and technology is expensive. Innovation is not cheap. And so that creates pressure, but our acute care system overall is excellent. I would say that for the past 10 years, my passion has been to build or work toward filling in gaps within chronic health issues. To focus on what takes place between that office visit. So, I'm talking about office care, and I'm talking about community care. System integration is the key."
In addition to his leadership within Fraser Health, Dr. Garg has also been active in many professional and community-based organizations. He was a member and later President of the BCMA Board of Directors, and the founding Co-Chair of the Guidelines and Protocols Advisory Committee of the Medical Services Commission. He conceptualized and served as a member of the Board of Directors to the Institute of Health Care System Sustainability and Transformation, then chaired the region-wide Medical Advisory Committee of Fraser Health and was a member of the Canadian Medical Association Board of Directors. He then served on the Board of Directors of the BC Institute of Technology and a member of the Board of Directors of the Laurier Institute. He was later appointed to the Board of Governors of the University of British Columbia. During his presidency, the agreement between the Government of BC and BCMA brought an end to a bitter dispute. That agreement has been a foundational framework for a sustainable relationship between doctors of BC and the Government. Similar initiated and chaired the working paper of "Turning the Tide," a blueprint for many reforms in the health care system and its sustainability. During his CMA term, chaired the national task force for submission to the Romanov commission and worked to have a national consensus paper on Canadian Medicare.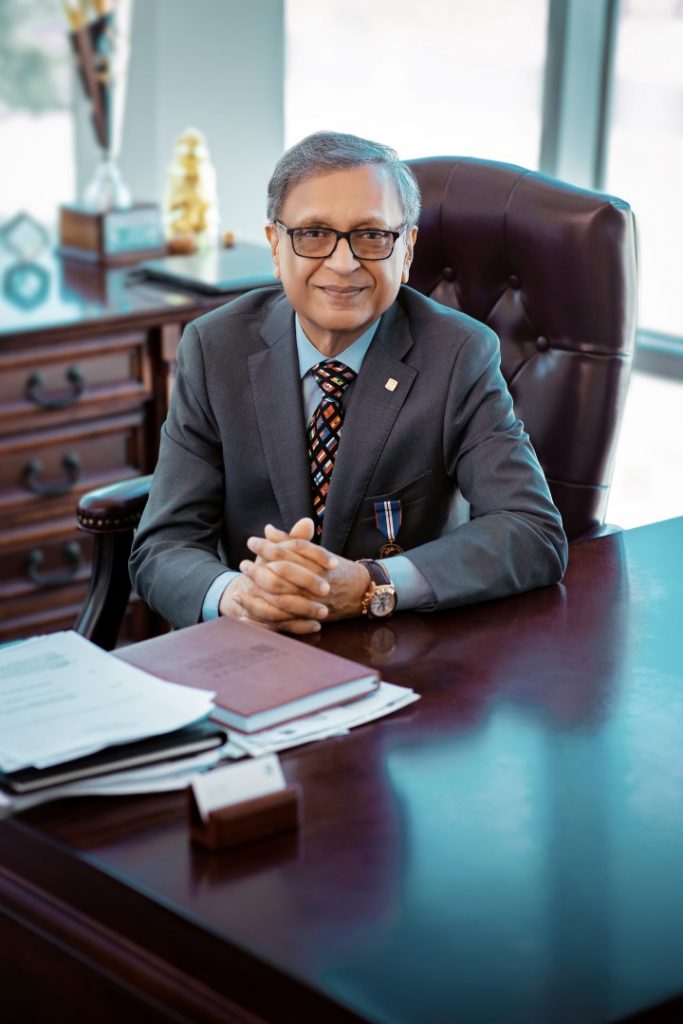 While Dr. Garg has accomplished a lot in four decades within and beyond the medical field, he is far from resting on his laurels. "For the past 10 years, I have been committed to a healthy civil society based on collaboration and innovation. My role was that of a catalyst, change maker with an integrative approach, and viewing technology as an enabler, for sustainable holistic thinking." Such a view led to his promoting more robust links between Canada and India. "The fusion of two cultures: East and West. I envision the bringing together of the best of the east and best of West. For me, the Vedic Sanatan Dharmic principles of Yogic philosophy always remained a foundation. Dedication, focus, passion, decluttering of the mind, and critical thinking later became and understood as Raj, Karm, Bhakti, Jap and Gyan Yog, and link to Yogic Philosophy, practice, and principles. These may be applied in one's life on a daily and routine basis."
Dr. Garg conceptualized and Co-Chaired the Canada-India network Initiative on Cardiovascular Health (CINI2010). He also founded the Canada India Network Society to build strong economic, trade, educational, and cultural links between Canada and India (www.thecins.org). "The diaspora has a strong connection to its roots, and the bond remains even after several generations," he explains. From that point on, Dr. Garg began to develop a more vital interest in the South Asian diaspora's health. "The chronic diseases like diabetes, hypertension, stroke, kidney diseases, are becoming much more prominent, both there and here," he notes. "Historically, this is a relatively new phenomenon." Dr. Garg's efforts have led to increasing collaboration among health care professionals from India and Canada. In addition to regular dialogue, these experts have come together on a few occasions via participation within conferences.
It has been an honour to work with Dr Arun Garg at Royal Columbian Hospital since 1992. He has been an inspirational leader in many aspects of our hospitals locally and health system management provincially, nationally, and internationally. His calm demeanor and strength of character has served as a role model for inclusive leadership for many of our current healthcare leaders. He has demonstrated a steadfast commitment to patient care, particularly in the area of diabetes and South Asian Healthcare, that will leave a legacy to bene t our patients well into the future."
– Dr Kathleen Ross, President of Doctors of BC
"Over the past five decades, Dr. Garg's expertise and dedication have greatly benefitted the medical community in B.C. and beyond. Simon Fraser University is grateful for his service as chair of the SFU-India Advisory Council, his advocacy in strengthening our research partnerships and his passion for intercultural engagement and community well-being. Thank you and congratulations, Dr. Garg.
– SFU President Joy Johnson
"On behalf of MD Financial Management, I want to congratulate you on 50 years of service at the Royal Columbian Hospital. It is apparent that the foundations of your every success are your ability to unite cultures and people to further health and wellness, as well as your genuine care for the well-being of your community."
– Daniel Labonté, President and Chief Executive Officer, MD Financial Management
Dr. Garg envisioned a virtual South Asian Health Institute in Fraser Health to build capacity and expertise in population-based health services for South Asian. He has been SAHI's Medical Director since 2013. The focus is on practical ways to address significant health issues impacting South Asian communities. While lifestyle, behavior, and diet modifications are essential, such efforts towards positive health change must be made in ways that meet the linguistic and cultural needs of communities. "When the disease strikes, most people will turn to their physician. Hence, we need to work with doctors and other healthcare professionals to best engage with their patients." The South Asian Health Institute (SAHI) was formed at Fraser health (www.fraserhealth.ca/sahi) to bring health care professionals together. Its purpose is to strengthen the way they connect with members of the South Asian community. Dr. Garg started a grassroots health committee, engaged members in self-health management, and Health Promotion of BC Hindu Temple, the first type of organization created. He is a regular guest on local and national television and radio programs and has written widely and recorded social videos on health geared towards the South Asian community and the population at large.
"KPU has had a long and illustrious collaboration with Dr. Arun Garg. We have benefitted tremendously from his experience and wisdom. We wish him continued success and look forward to growing our relationship."
– Kwantlen Polytechnic University
"The Canadian Liver Foundation (CLF) congratulates Dr. Arun Garg on his 50th Anniversary of service in the medical community. Our highest gratitude and appreciation for Dr. Garg's effort and dedication over the past 50 years, and we are very grateful to have him as one of our liver diseases advocates"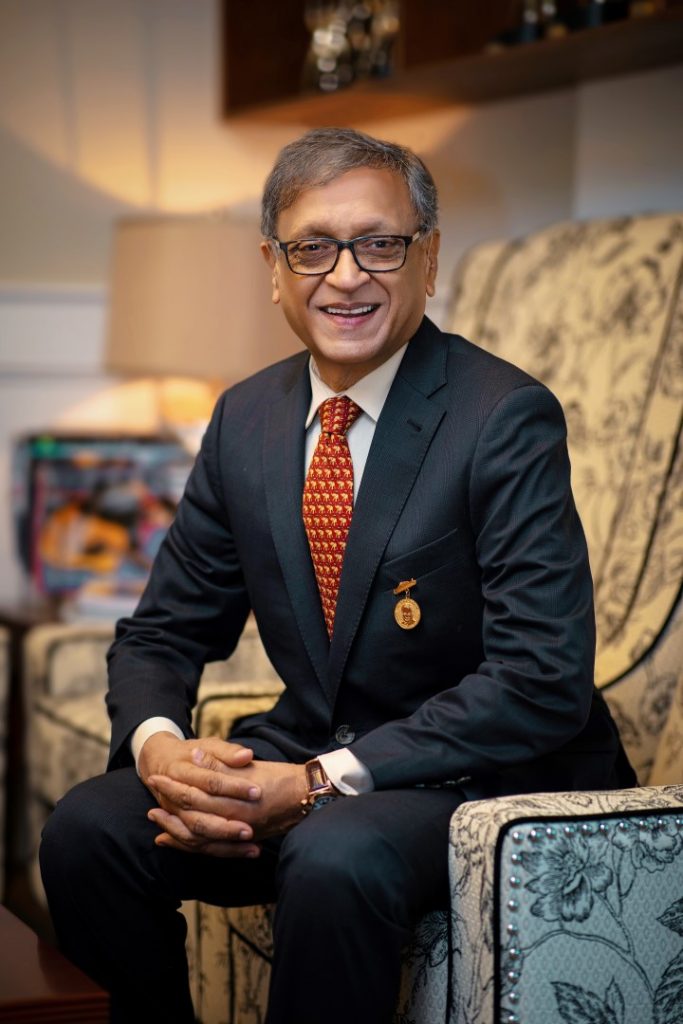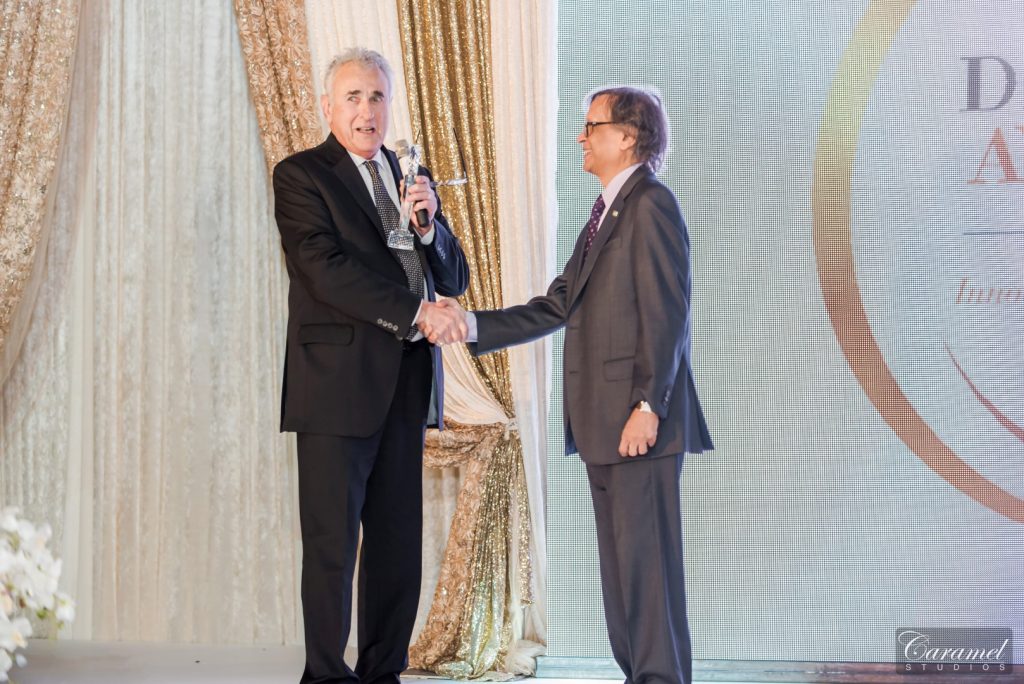 "I put my heritage of Vedic philosophy, health, medicine, and chronic diseases through the nudging of my wife, a yoga practitioner and a believer of healthy eating, into starting these initiatives," Dr. Garg reveals. "And slowly but surely, we're getting there. I think Canada can learn from India about integrative holistic approaches to health. At the same time, India can benefit from Canada around leadership and management." He acknowledges the role and contribution of his family, especially his son Davin in many of this work
"Dr Arun Garg a visionary and true Community Champion of the South Asian community, His age is no barrier to the work that he so passionately does, a driving force to bring about change in optimum health and wellness to the community at large. You have set such high standards for us to follow. I would like to congratulate you on this celebratory milestone, your Golden Wedding Anniversary and Golden Work Anniversary. May your vision of all that you do, bring more success as we step forward every day.
–Hema Bhatt, CEO Natu Oil
Dr. Garg has been recognized on multiple occasions for his contributions to the community. Some of his many accolades include the Queen's Golden Jubilee medal, the Dr. Cam Coady Foundation Medal of Service, the British Columbia Medical Association's Silver Medal of Service, the Government of India's Distinguished Visitors Award, Fraser Health's Above and Beyond Award in Collaboration, UBC's Medical Alumni's Wallace Wilson Leadership Award, the College of Physicians and Surgeons of BC's Award of Excellence, UBC's Department of Pathology's Dr. David Hardwick Lifetime Achievement Award for Leadership and the BC Medical Association's Dr. Don Rix Leadership Award. Royal Columbian Hospital foundation bestowed on his Philanthropic Champion for 2017. DRISHTI Magazine has also acknowledged Dr. Garg's many achievements with the DRISHTI Award for Outstanding Leadership in Health Services.