Diwali Fest originated in 2004 as the Vancouver Celebrates Diwali Festival, and has since evolved to become one of the largest Diwali-themed events in the Lower Mainland. What started as a one day, volunteer-driven event has evolved to the point where we are a professionally staffed festival that has become a destination event on the City's cultural calendar. Throughout our history we have striven to balance several core competencies: showcasing the best and brightest South Asian talent, exhibiting artistic innovation through a myriad of forms, and engaging our wide community in as active and inclusive a role as possible.
At the core of Diwali Fest's mandate is the objective of breaking cultural barriers and encouraging participation from all communities. The celebration and spirit of Diwali is truly universal. The message it engenders of promoting inclusiveness motivates us to bring the festival to the Lower Mainland, as well as bringing the Lower Mainland to our festival. Our society is driven to build bridges between communities, to promote intercultural understanding by exploring how traditional South Asian arts evolve into fusion forms in the context of new countries and contemporary values. This can be demonstrated through the number of fusion acts, as well as artists we highlight through our programming.
We are returning to in person events in Surrey and Vancouver and need help spreading the word. Our events are family friendly and free for the community to attend. Our festival would benefit greatly from your support.
Please see our Facebook event listings and attached posters for more information: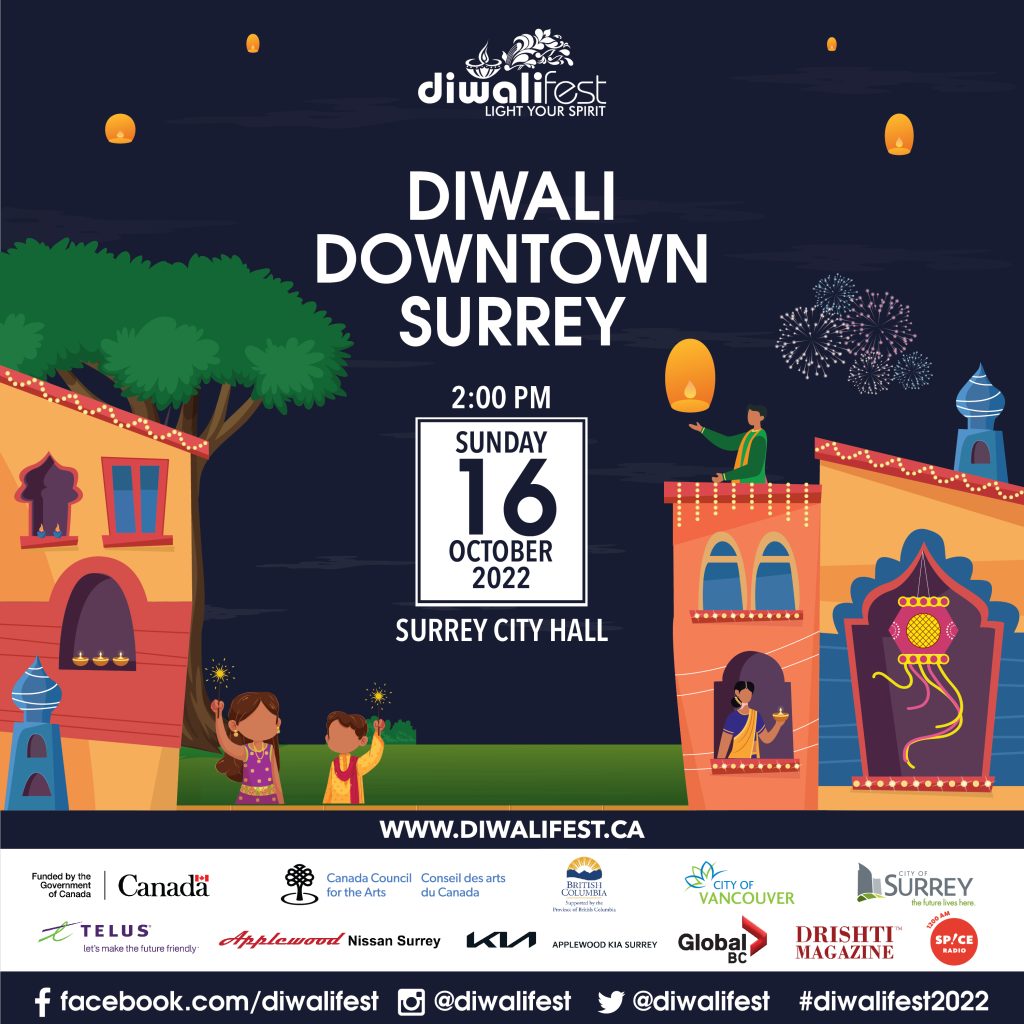 Diwali Downtown Surrey: https://fb.me/e/2CCsyzb83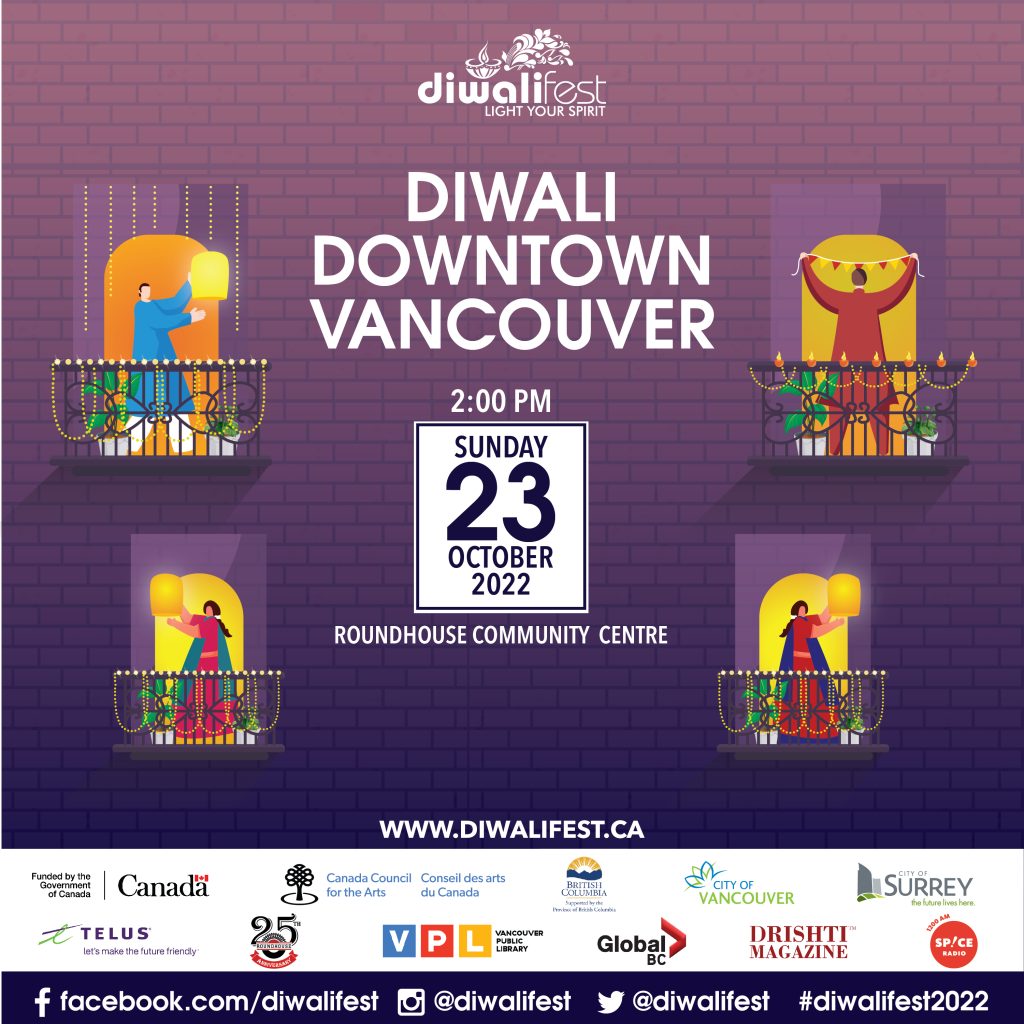 Diwali Downtown Vancouver: https://fb.me/e/1Gz1FRpJK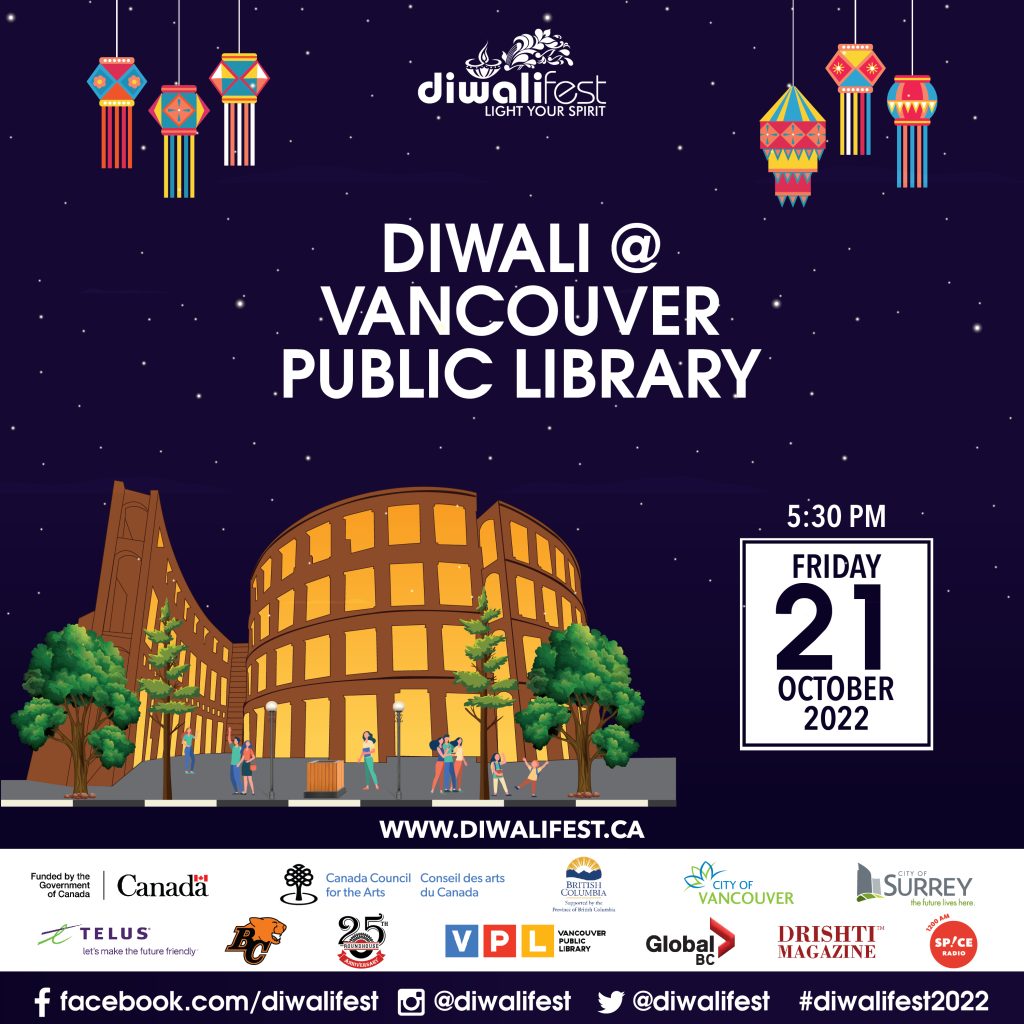 Diwali @ Vancouver Public Library: https://fb.me/e/2e3oG9dXx