Legendary movie actor Dilip Kumar passed away on July 7 at the age of 98 in Mumbai. He was suffering from prolonged illness.
Dilip Kumar was born as Mohammed Yusuf Khan to Ayesha Begum and Lala Ghulam Sarwar Khan in 1922. He was one of the twelve children of the couple born on 11th December 1922 at Qissa Khawani Bazar area of Peshawar. Dilip Kumar's father was a landlord and a fruit merchant; his mother was a homemaker.
Mohammed Yusuf went to school in Nashik. His childhood friend was the one and only Raj Kapoor.
He had an altercation with his father in his teen age and left for Pune. With the help of the Parsi contractor, Kumar, he got his first job based on his good English. His career started when he met actress Devika Rani, owner of Bombay Talkies and Ashok Kumar who later influenced his acting style.
Dilip Kumar's first movie was Jwar Bhata in 1944. The movie brought him no fame and was followed by various unsuccessful movies. It was movie Jugnu alongside Noor Jehan that brought him fame. Thereafter, movies Shaheed and Mela but his first breakthrough was Andaz alongside Raj Kapoor and Nargis and Dilip Kumar became what he deserved. In 1950s, he became the first actor to charge a large amount of 100,000 per movie.
It is said that Saira Banu always knew she would marry Dilip Kumar. She went head over heels over him since the age of 12. In an interview she once said, "I was not just another girl smitten by Dilip Kumar. For me, it was no castle in the air because I had given my dream the strong foundation of faith – faith in myself and faith in God."
Naseem Banu, Saira's mother played the cupid and love blossomed between the two on the movie sets of Jhuk Gaya Aasman where Dilip Kumar proposed to her for marriage. They tied the knot on October 11, 1966. Saira Banu was 22 years younger to Dilip Kumar when she married him.
It is not very known, but Dilip Kumar had another wife, Asma Rehman, 16 years after he married Saira Banu. However, that marriage ended in 1983.
Dilip Kumar had 6 sisters: Fauzia Khan, Sakina Khan, Taj Khan, Farida Khan, Saeeda Khan, and Akhtar Asif. His brothers were Nasir Khan, Aslam Khan, Ehsaan Khan, Noor Mohammed, Ayub Sarwar. Dilip Kumar had no children from both his wives.
It was reported by a magazine once, that Dilip Kumar's net worth is estimated to be around INR 627 crores. His major source of income was acting. The actor was also a Member of Parliament.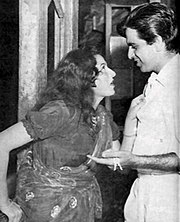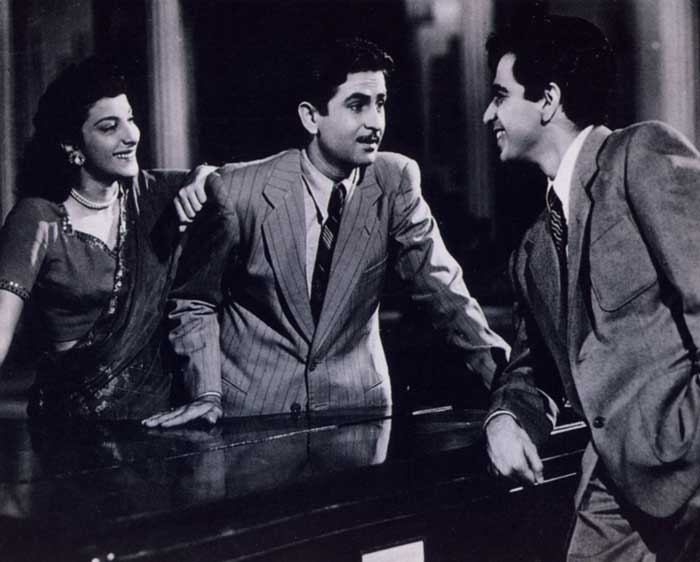 Dilip sahib will always be remembered because of his movies like Nadiya Ke Par (1948), Arzoo (1950), Daag (1952), Devdas (1954), Naya Daur (1957), Mughal-E-Azam (1960), Ram Aur Shyam (1967), and Karma (1986). His final movie before he quit facing the camera was Qila in 1998.
His most famous dialogues were from movies like Mughal-e-Azam which would be remembered for centuries: "Taqdeerein badal jaati hain, zamana badal jaata hai, mulkon ki tarikh badal jaati hai, Shahenshah badal jaate hain,  magar is badalti huyi duniya mein mohabbat jis insaan ka daaman thaam leti hai, woh insaan nahi badalta."
Another dialogue would be from the movie Saudagar that won the hearts of the audience- "Haq hamesha sar jhukaake nahin, sar uthaake maanga jaata hai."
His movies were always thought provoking and the actor went on to gain titles like King of Romance, Tragedy King and others.