For some Bollywood celebrities, it was love at first sight, and for others, it was a long-time friendship that blossomed into marriage.
Let us take you through the love-filled journey of a few Bollywood celebrities who married their co-stars or well-known counterparts and have given us legit relationship or marriage goals.
These power couples are aware of how to keep their personal life, and the many ups, and downs of a relationship. A lesson all of us can learn from these celebs is to keep the relationship's troubles and joys to ourselves. All you hopeless romantics out there, take note!
Anushka Sharma & Virat Kohli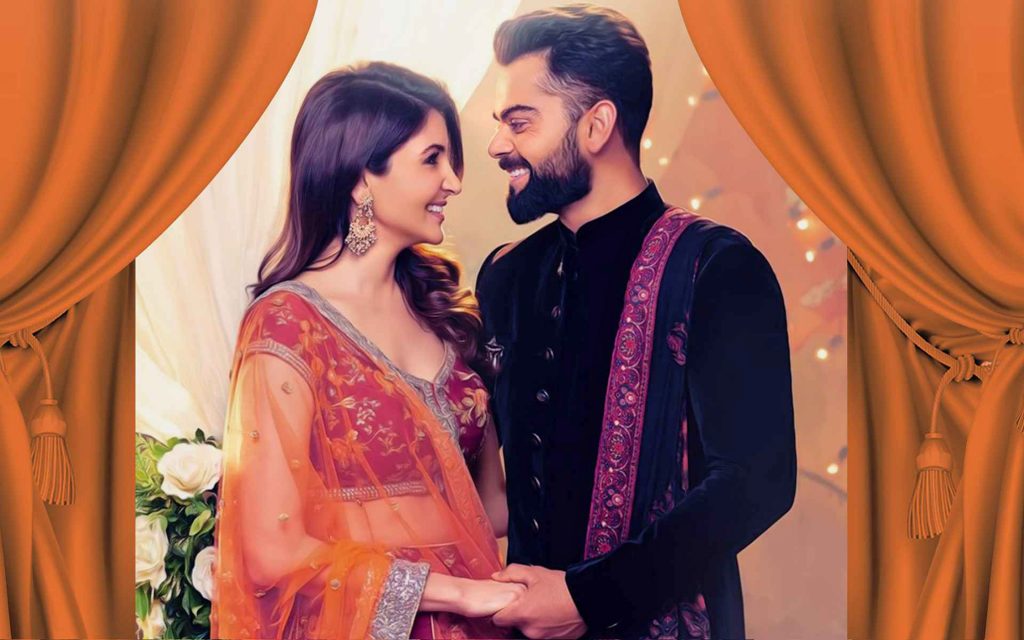 Bollywood and cricket don't seem to get enough of each other! Virat Kohli and Anushka Sharma are a rare couple who never failed to impress their fans with their camaraderie and have given us some extreme relationship goals. Not to forget the duo would praise each other publicly, never shied away from PDA and even took care of each other in rough times.
They've met on an ad-film set and sparks flew. From being good friends to lovers, their love blossomed, and after a while, they were inseparable. After dating a few years, the couple decided to tie the knot in a fairytale wedding setting. The couple had a formal Hindu wedding, and Anushka did show that she doesn't just act in romantic films, she lives them too. Also when the news of their marriage spread around, everyone thought it was a hoax. However, it indeed happened for the lovely couple who are at the peak of their respective careers. The discreet couple tied the knot in a hush-hush ceremony in Italy. It makes us believe in 'true love' and the institution of marriage, especially when half of the industry couples seem to be falling apart. Virushka is someone to look up to for some serious inspiration. Yes, we are forced to believe that friendships make for the best kind of marriages!
Virat Kohli's love-filled Instagram quote – "Everyday is a valentine day if you want it to be. You make every day seem like one for me.''
The fact that Virat posts messages for Anushka on social media now and then, be it complementing her for her acting prowess or professing his love. We'd say these small gestures or words only strengthens a relationship and your love for your beau. Besides, supporting your partner is also imperative, like Anushka is there for him during his crucial matches and even flies down across the globe to be part of his big tournaments. This power couple is giving us the ultimate.
Saif Ali Khan & Kareena Kapoor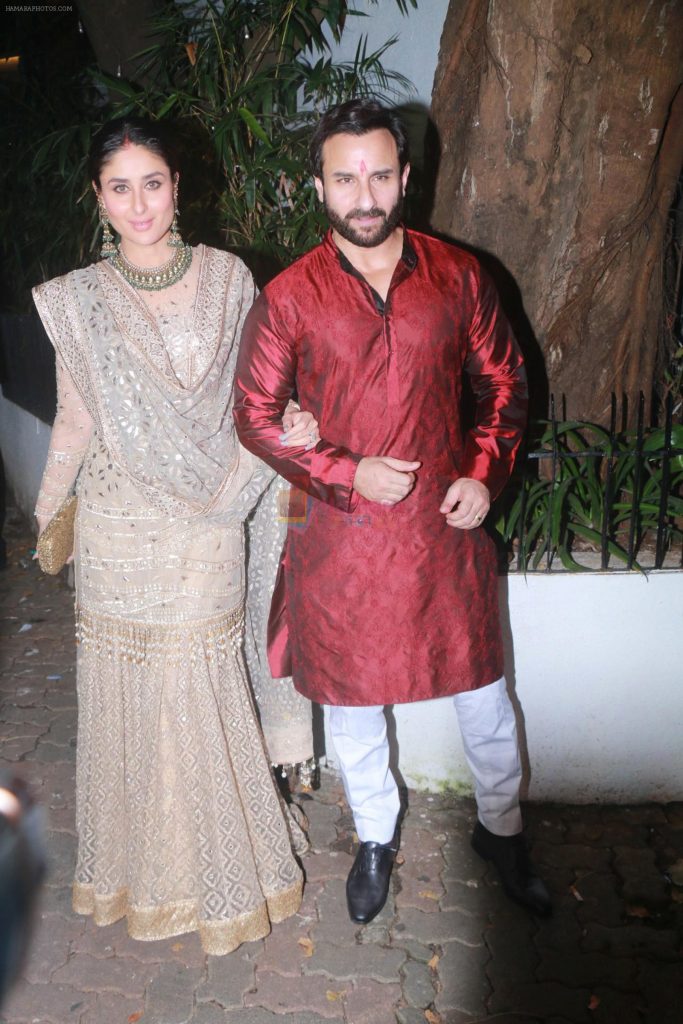 Saif is a nawab who married for the second time to Kareena who is a decade younger than he. Age is no bar here! Undoubtedly Saifeena makes for one the most attractive couples in tinsel town.  She is the quintessential leading actress who refused to give up on her career post marriage or pregnancy. They sure do not believe in being conventional!
Love blossomed between the two while working together in the beautiful locations for Tashan. After they became romantically involved, Saif got a tattoo which read his ladylove's name on it. They happily dated for nearly five years, lived-in for a while, and finally had a simple registered marriage in 2012. Recently, they became proud parents to baby Taimur. Kareena continues to be a showstopper, juggling time for movies, motherhood, and Saif. Saif and Kareena till date are most often seen making stylish appearances together at various events, awards, parties or heading out for romantic dinners. Saif cannot keep his eyes and hands off his lady love and wants the world to know that he is the luckiest man to have the beauty by his side. The duo has never shied away from professing their love and support for each other in public. Also no matter how busy Saifeena are, they never give up traveling together. The lovebirds take trips (their favorite getaway being Switzerland or Pataudi) often after completing their film shoots, which is a great bonding exercise and essential for any relationship. Kareena is also very supportive and friendly to Saif's children from his first marriage, apparently here is a lady who has no room for insecurities in her course of life.
Commitment and compatibility are the pillars that hold a marriage together. Saif on inculcating discipline from Kareena- "I have discipline and control. When to drink, when to eat. The importance of respect to work and family is crucial. I suppose I have contributed to her not to get so hyper about work, and to enjoy other things in life. I can't recall whether before I met her, the moon and the sunset were as important."
Aishwarya Rai & Abhishek Bachchan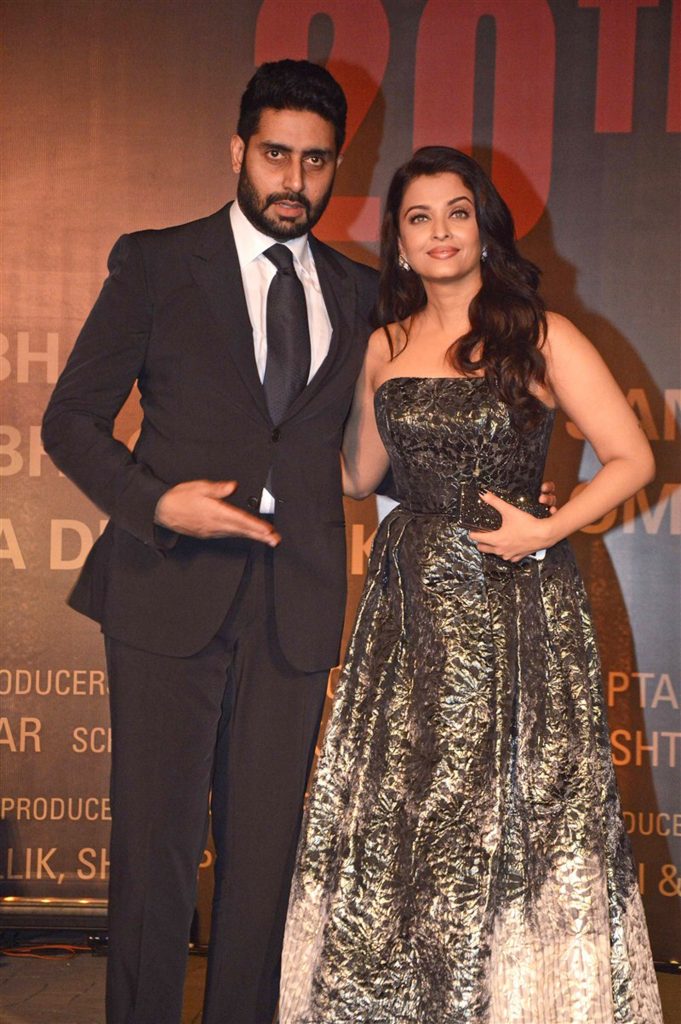 When the gorgeous couple met on the sets of their films, they were mere friends. Interestingly, the two had separate love interests when they met, they finally wore out of their respective relationships and were working together in plenty of films together. This power couple took the plunge in 2007, which was nothing short of an opulent Magnum opus. They are the proud parents of beautiful girl Aaradhya. Last year, the couple celebrated ten years of marriage. The movie offers and ad-film featuring them together, continue to pour in!
From their courtship days to years of marital bliss, their camaraderie always made it to the headlines. Be it for dinner dates, events or family outings Abhi and Ash make sure they walk in hand-in-hand at the functions.
These two are active, successful and very much in love even after a decade of marriage.  Well, we'd say no one could set a better instance for being independent and individualistic in a relationship than this reigning royal couple!
Abhishek on Aishwarya- " She's given me a confidence I've never had before. I think most men will agree with this. I'm the baby of the family. I wasn't held responsible for anything. However, after getting married, I realized I wanted to be responsible for this person, I wanted to protect her and care for her."
Akshay Kumar and Twinkle Khana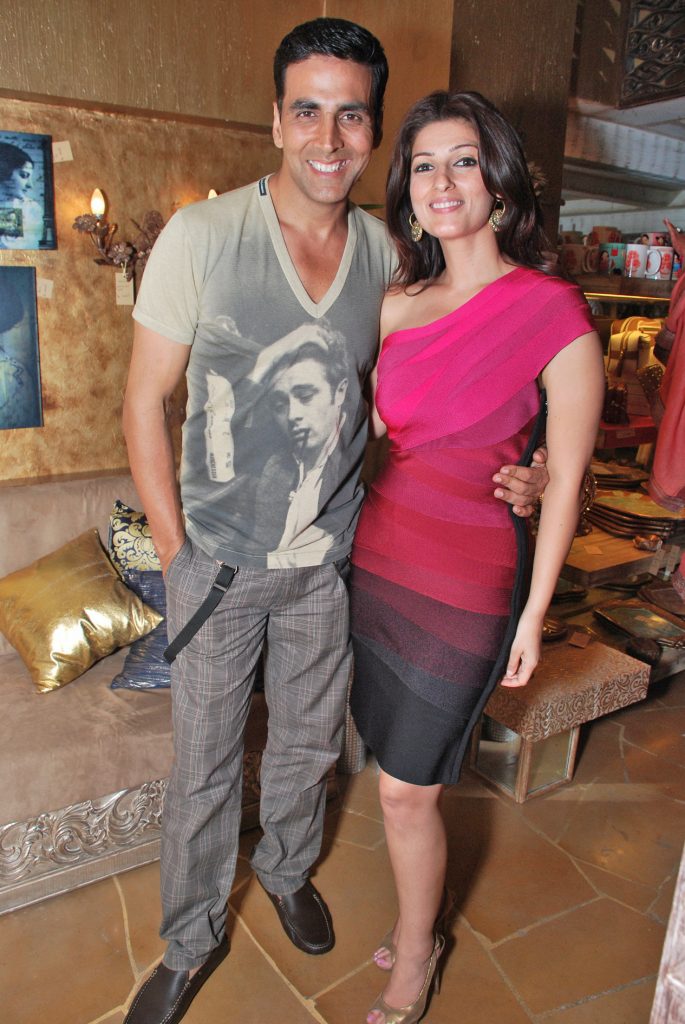 The graceful duo is one helluva couple who have, over the years, beautifully moved on to bag the title of an ideal couple. From supporting each other to pulling each other's leg, to being the coolest, regular parents to their kids.
From being co-stars to best buddies, to life partners and movie producers, they sure have come a long way, doing it all together rather well. Thr duo has been genuinely and honestly supporting and appreciating each other's work. Akshay has been the dutiful husband who would regularly take his family out on vacations or bake a cake with his teenager sonny boy or even take his daughter for swimming on weekends.
Akshay's faith in Twinkle's caliber gave her the confidence to switch careers, moving from acting to interior designing and writing besides donning the hat of a movie producer. When Twinkle initially started writing a weekly column for a leading daily, Akshay would invariably go through the write-ups before Twinkle submitted them ahead.
Akshay on Twinkle- "Forever making every ride full of adventure and amusement, my favorite companion…for life! Here's hoping these celebs keep making us proud of their happy, loving qualities for years to come.