"I owe a great deal of gratitude to KPMG and all the partners who supported me," he says, glancing out again with a smile at the view. "I am very proud to be a part of this firm."
Sitting at his desk on the 10th floor of a prime office building in downtown Vancouver, Sukesh Kumar is reflecting on his life's journey, and how he never expected to so regularly enjoy this kind of view. Born in Ghaziabad, India, Sukesh would eventually complete high school in Delhi and pursue a Bachelor of Commerce from Delhi University. "In a densely populated city like Delhi," he says, "you learn fast that you have to work very hard to get anywhere in life. Even the simplest things, like taking public transit to get to school, require you to think and move quickly."
You also need to stand out, he says, and to do that you have to be always willing to go the extra mile.
To differentiate himself and achieve a Cost and Works Accountant designation (equivalent to a CMA) in addition to the Bachelor of Commerce, Sukesh took classes whenever he could—early morning, late evening: it didn't matter. He credits his parents for his work ethic, values, and sense of integrity. "My mom was the most social person I had ever met," he says. "She would start a conversation, and within a few minutes she would practically know the person's whole life story."  Nurturing strong relationships is what life is all about, according to Sukesh's parents—a lesson he now tries to instill in others.
His next move, in 1993, would bring Sukesh to Canada following his marriage to Sunita—a Vancouverite born and raised. Married now for over twenty-five years, they have two beautiful daughters, Shikha and Sarika, who are both currently attending university.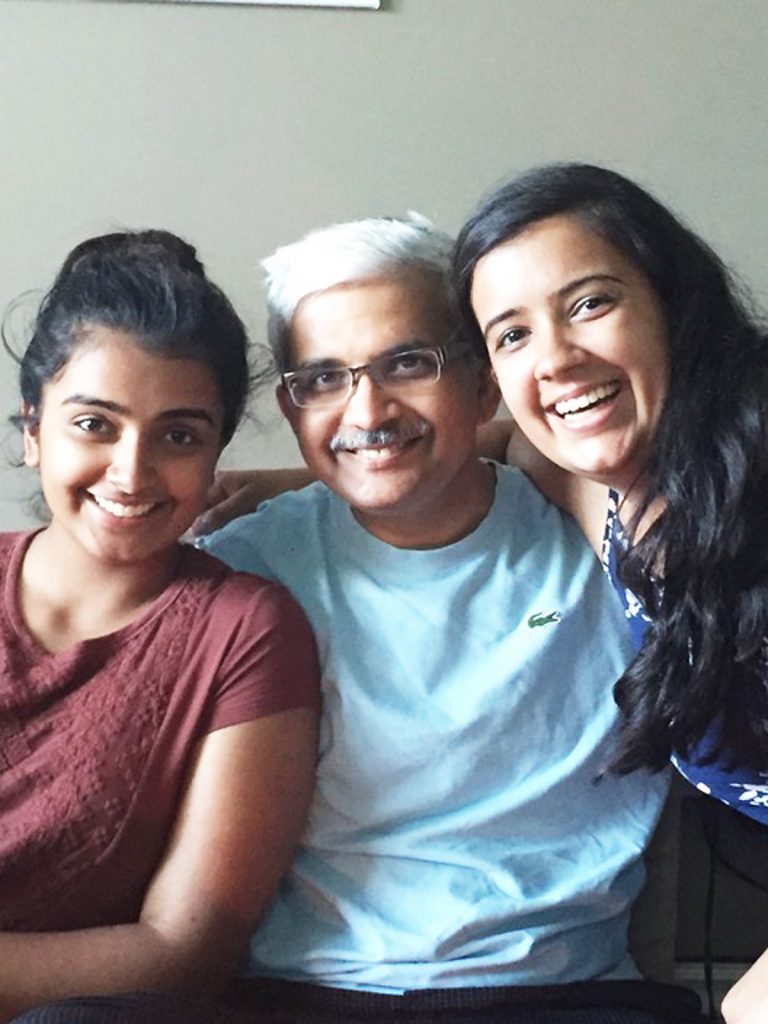 How did his life change after moving to Canada? Sukesh laughs and says, "It was challenging, to put it mildly." Lacking both Canadian work experience and money in his pocket, finding work in the accounting profession proved difficult. So, like many immigrants trying to make ends meet, he took a job doing something he hadn't quite trained for—overnight security at Royal Bank. At the same time, he was enrolled in a CGA program and was taking classes during the day. His schedule consisted of studying by daylight and napping in the evening before starting his shift at the bank. And through it all, he never even once considered abandoning his career goals.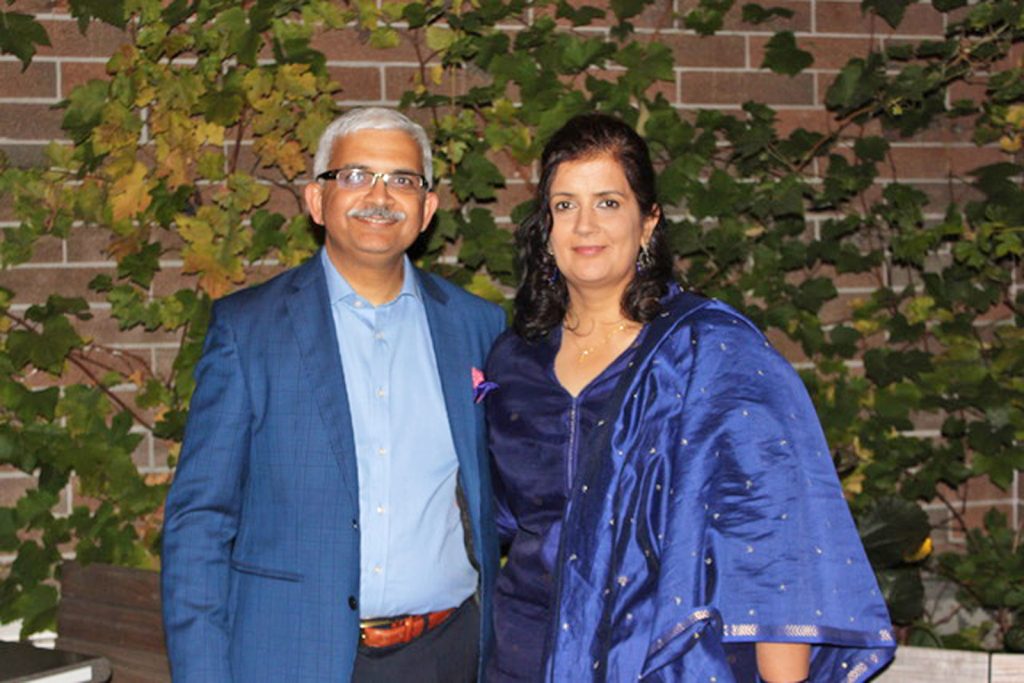 Meanwhile, Sunita was a constant support, sending out his resume while Sukesh was otherwise working or studying. Then, one September day in 1995, he received a call from KPMG looking for a junior accountant with a meager starting salary. It was an easy decision: the salary was less important than getting his foot in the door. And with the mentorship and support of some individuals, he would go on to make partner in 2006.
Trusted Advisor
As a partner with KPMG, Sukesh is a trusted advisor to a wide range of private companies, doing everything he can to make their businesses better. "When you look at the equation of a trusted business relationship," he says, "self-interest is the denominator. The lower the self-interest, the higher the trust."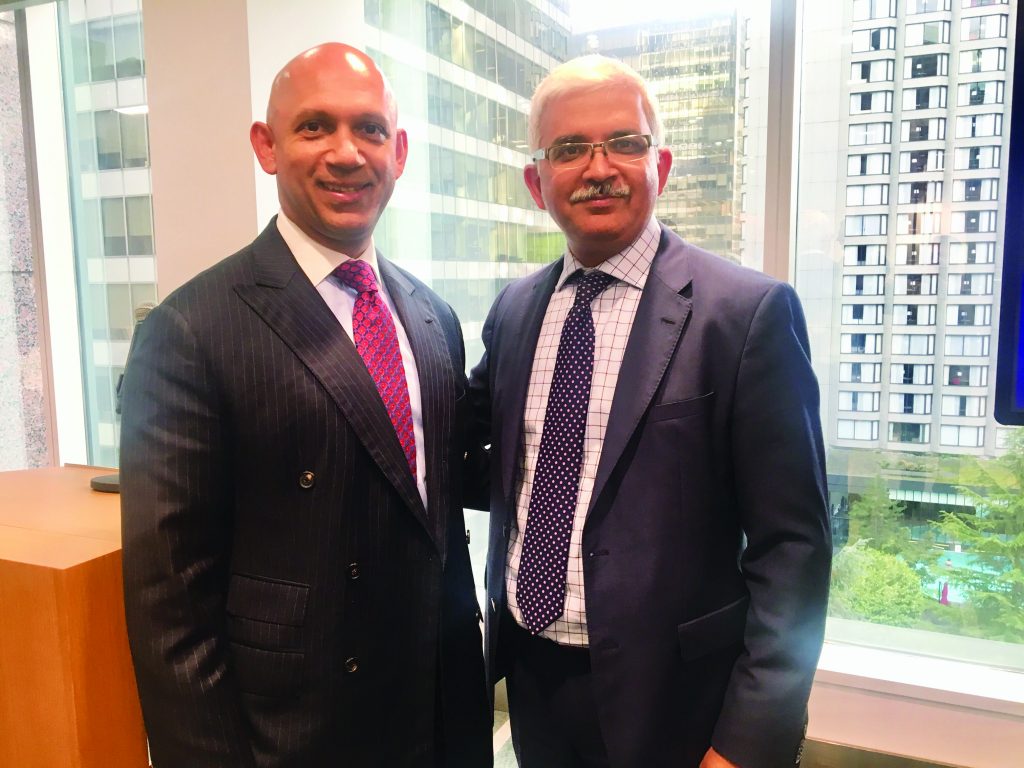 Today, in addition to a variety of leadership positions he has held, Sukesh is also the leader of KPMG's India Practice in Canada. This role involves him in the Canada-India Business Corridor, leading a dedicated team with members in both countries focused on bilateral trade and investment opportunities. He has organized and participated in many trade missions to India, and is highly engaged in policy dialogue—including with India's Federal and Provincial Trade Commissioners. He is also a board member of the Canada-India Business Council, a national organization that promotes and supports trade between the two countries, and whose president and CEO Kasi Rao has described Sukesh as "an exceptional individual who has combined knowledge and deep experience with leadership and volunteerism to become the consummate connector between Canadian and Indian businesses."
It is estimated that, by 2025, India's GDP will reach US$5 trillion, the country's consumer market will reach US$4 trillion, and the middle-class population will approach 550 million. India, in other words, is set to become an incredible economic force in the coming years and, as Sukesh sees it, Canadian companies need to be ready.
To this end, he has worked tirelessly with the High Commissioner of India to Canada, Vikas Swarup. "Sukesh's assistance has been instrumental to us," says Swarup, "with his wealth of contacts and our shared vision of a deeper partnership between India and Canada."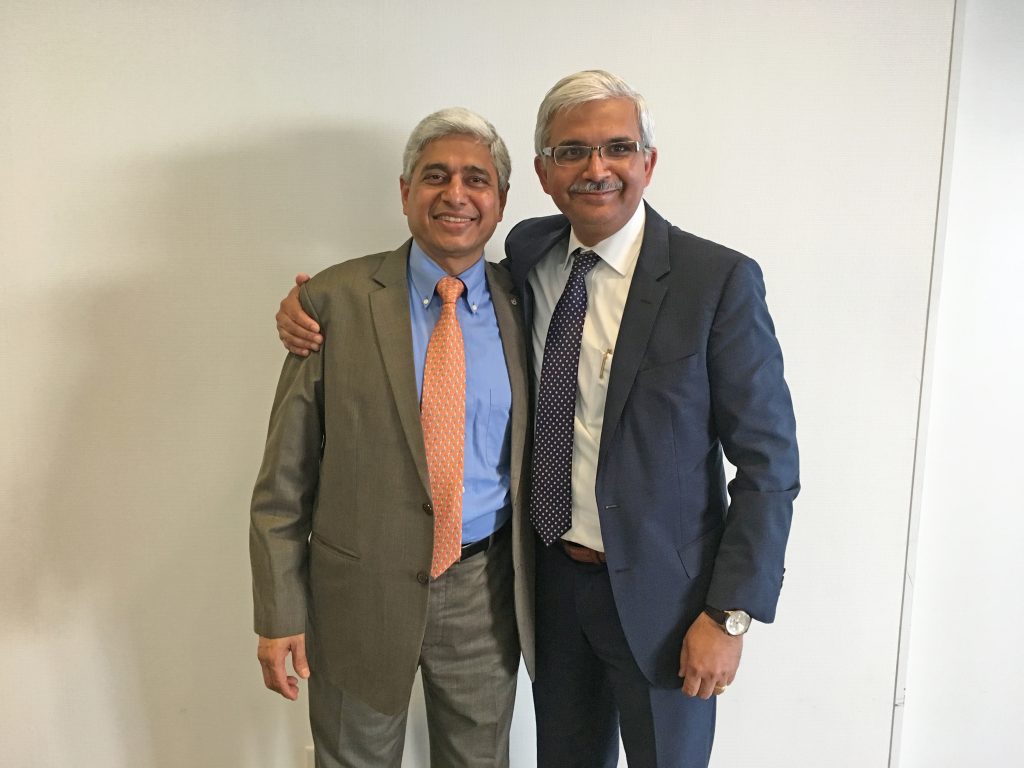 Paying it forward
Sukesh strongly believes in giving back to the community and has supported many organizations over the years. "We are very fortunate to be living a quality life in a great country," he says. "And it means we have an even greater opportunity to give back." He is especially proud of his role as a cabinet member for A Night of Miracles (ANOM), supporting and raising funds for the BC Children's Hospital. "As a business leader, Sukesh is deeply committed to his community," says Maria Faccio, vice president of the BC Children's Hospital Foundation. "Through his work with us over the last seven years, he has been an influential volunteer and advocate for BC Children's Hospital, helping ANOM to raise $4.7 million for the children of British Columbia."
Sukesh has also been a patron member of the Indian Summer Festival, which promotes Indian arts and culture in Vancouver. "Sukesh has a gift for bringing together people from very diverse backgrounds and enabling them to join forces," says Sirish Rao, one of the festival's co-founders. "And he is extremely modest, genuine and reticent in the way he does this, actively shying away from taking credit. Somehow, despite his hectic schedule, he manages to find the time to extend his energy and his generosity toward our cause. I have rarely met anyone who is as respected as he is."
When the British Columbia Chapter of the Institute of Charted Accountants of India (ICAI) was launched, Sukesh stepped up to help by arranging space and speakers to facilitate technical updates for ICAI's members. "One of the reasons why BC ICAI has been able to reach many of its milestones is because of Mr. Kumar," says Deepak Arora, the chapter's chairman. "From physical facilities to speakers for our seminars, Mr. Kumar has extended his assistance without hesitation. It is a privilege to work with him."
Sukesh takes such accolades in stride. "The credit for anything I've accomplished goes to those who supported me," he says. "The partners of KPMG, mentors in the community, relatives and friends from both Canada and India—and last but certainly not least, my wife and daughters. All of these individuals took a chance on me, and it's now my responsibility to do the same for others."